Good day traders! Copper found support last month after price broke below a long-term trendline (red). The purple channel on the chart above was drawn after the recent support came in, but the anchor points used to draw that channel (purple arrows) currently works the best because it offered support at the March low.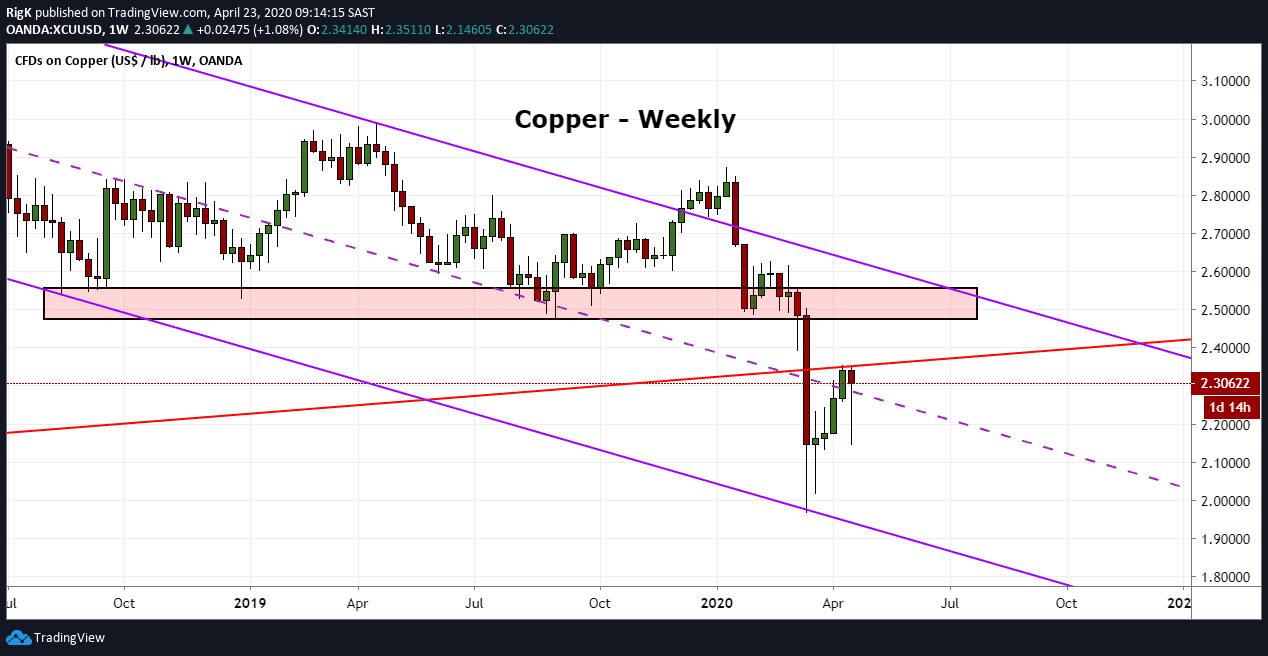 Price has now tested that red trendline from below on two occasions, which brings Copper to an important decision point – a failure to break that trendline to the upside could see price slide lower again sooner rather than later.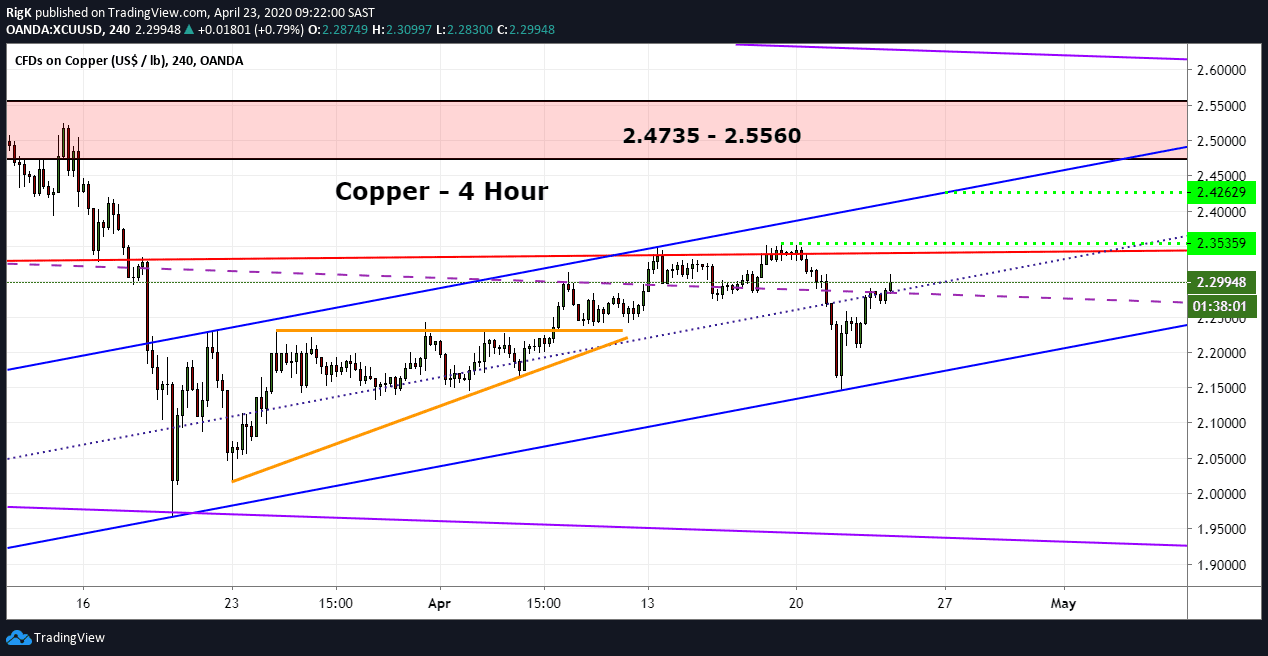 It is not until you look at a smaller timeframe that price structure reveals that there is more room to the upside. Copper might either be nearing the end of a correction or this might only be the start of a longer-term corrective phase.
Conclusion
My long-term bias remains bearish but there is potential for Copper to move higher, especially if price can break through that red trendline. From current levels, we might see a move towards the recent highs at 2.3535 or even higher towards the upper blue channel line at 2.4262.
Should price go even higher, then Copper will run into strong resistance within the 2.4735 – 2.5560 price zone where previous multi-year lows were formed (see weekly chart).
Note that a break below the lower blue channel line will be very bearish and indicate that Copper might head towards the March low.
More updates to follow.
Bias: Cautiously bullish over near-term but bearish after potential corrective phase.
Potential resistance: Red trendline and 2.4735 – 2.5560 price zone.
Potential targets: 2.3535 and 2.4262
Until next time, have a great day and stay safe!
Richard Krugel