Good day traders! The DXY has been selling off hard since the high in March this year and since my last update price has reached and surpassed all previously mentioned targets. The question now is when will this decline end or at least find some temporary support?
There are two strong support zones (green boxes) on the weekly chart above that could halt this decline, should price reach them.
The one higher up is located where two long-term market geometry lines cross and the one lower down where previous highs and lows are located.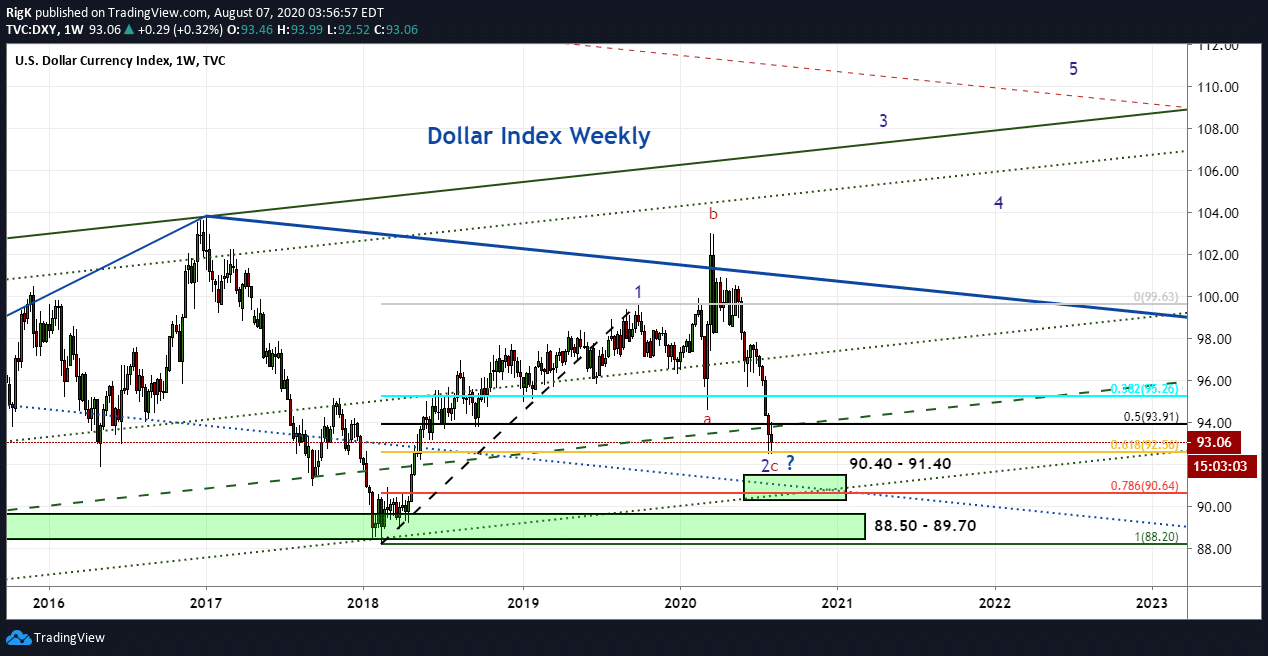 Whether the DXY has started a new downtrend that could extend below the two support zones or tracing out a correction, is anyone's guess. The corrective scenario is plausible and could suggest that an expanded flat correction is nearing an end, but rather than trying to catch a falling knife we will need to see support come in soon.
Should price drop lower than the 2018 low, then a much larger downward trend might be underway.
The NFP and Unemployment figures will be released today, and it will be interesting to see how the Dollar reacts but for now, I'm on the sidelines until the next trading opportunity presents itself.
More updates to follow.
Bias: Neutral
Possible Support: 90.40 – 91.40 and 88.50 – 89.70
Until next time, have a great weekend and stay safe!
Richard Krugel