Good day traders! On the 20th of March, my analysis pointed to a possible reversal lower in the EUR/AUD currency pair. The decline that followed managed to reach both target objectives at 1.7482 and 1.7000.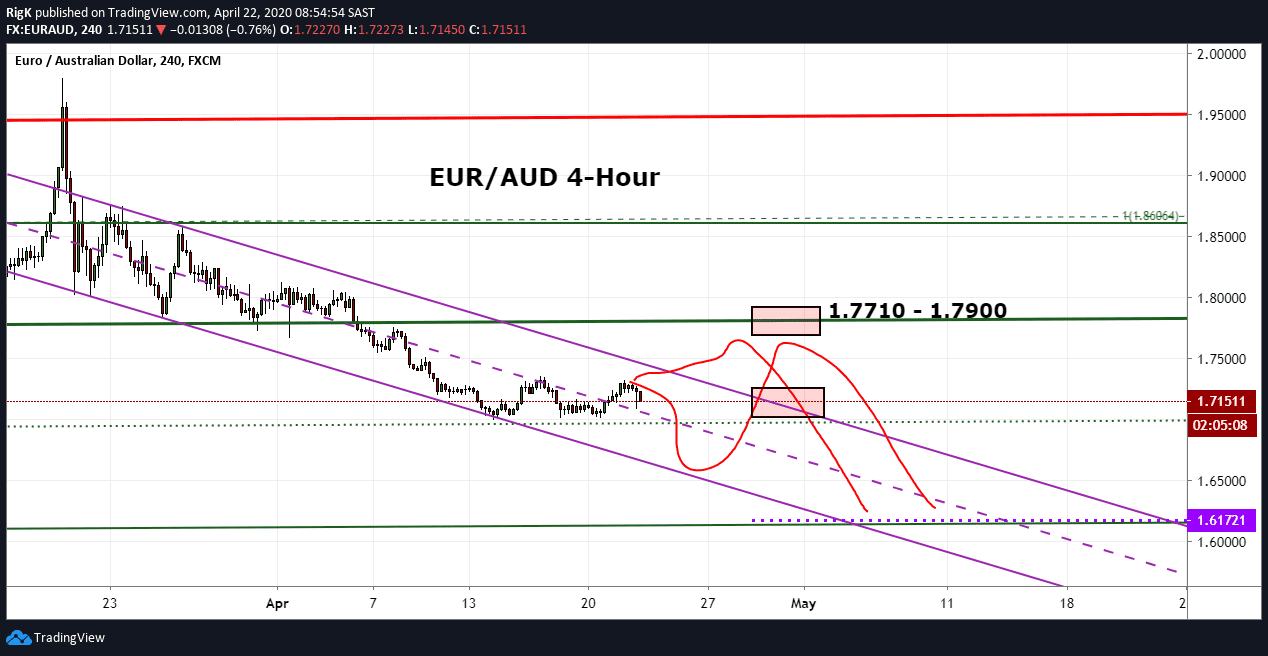 Since the initial drop lower, price has been sliding downward within a channel. At some stage soon, we could see a larger correction higher that could either reach my green median line around 1.7710 – 1.7900 or just the upper channel line, before the next decline starts.
Conclusion
Although EUR/AUD reached both targets, the slide lower could indicate that an even deeper decline is possible. I would not be surprised if a correction takes hold soon that extends above the current channel but for me, that would just present another opportunity to sell EUR/AUD.
Price might eventually reach the 1.6172 level, but it would make sense to wait for a correction first.
More updates to follow.
Bias: Bearish after correction
Potential resistance: upper channel line and 1.7710 – 1.7900 price zone.
Potential targets: 1.6172
Until next time, have a great day and stay safe!
Richard Krugel