Good day traders! The EUR/CAD has been trading higher since the August 2012 low following a specific slope that has previously acted as support and resistance. Since this year's low, price spiked higher, found resistance, and experienced a period of consolidation.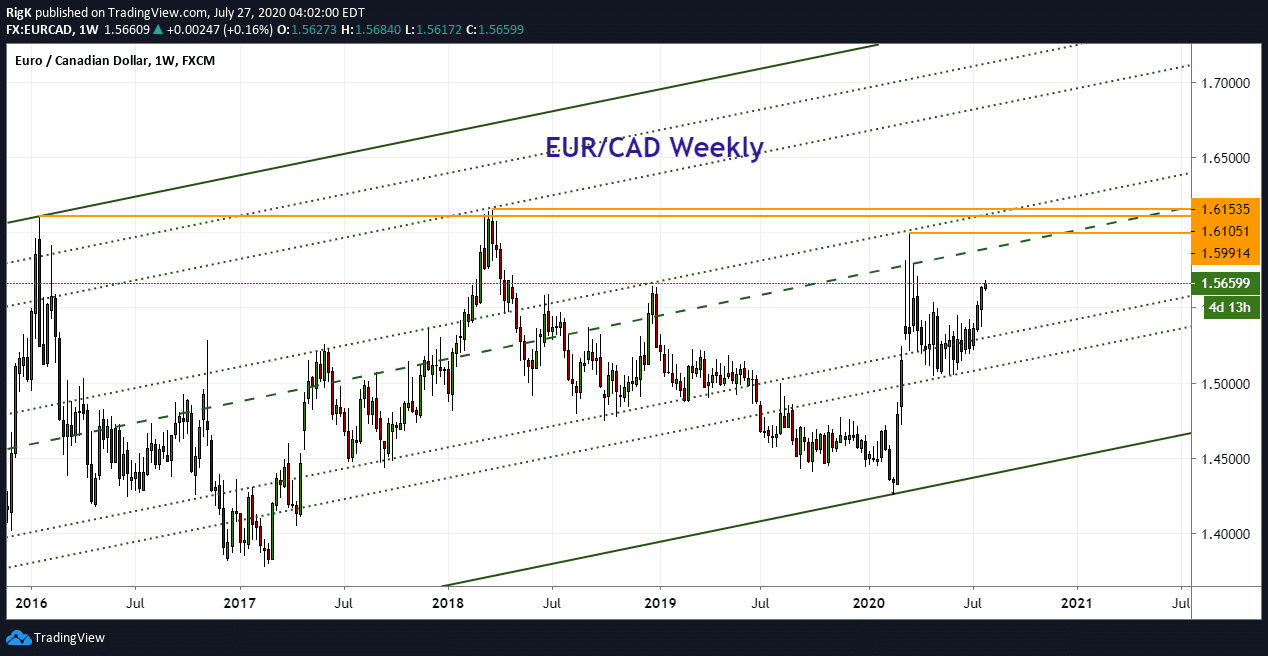 The EUR/CAD is currently heading towards this year's high at 1.5991 but would need to overcome overhead resistance at the center channel line to bring the 2016 and 2018 highs into range at 1.6105 and 1.6153.
Any pullback before this year's high gets taken out, could provide another buying opportunity but the overall price structure since the August 2012 low looks very overlapping, meaning that we might be seeing a very large corrective phase that is not over yet.
More updates to follow.
Bias: Bullish towards the above-mentioned highs
Potential Targets: 1.5991, 1.6105 and 1.6153
Until next time, have a great day and stay safe!
Richard Krugel