Good day traders! EUR/GBP ran into a long-term warning line (red line of the blue pitchfork) last month and reversed lower. This was after price fluctuated above and below the center median line of my green pitchfork since September 2017.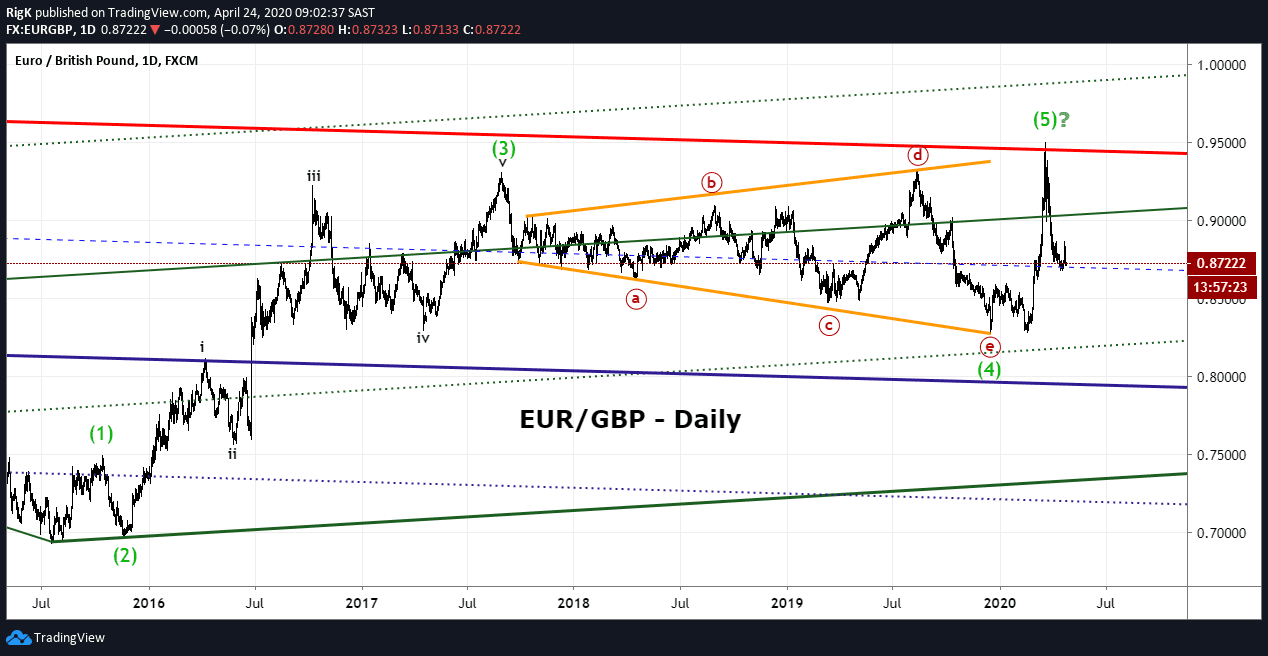 Before the March high, there seemed to have been a multi-year expanding triangle which led to the probable 5th wave completion of the bullish phase that started in 2015.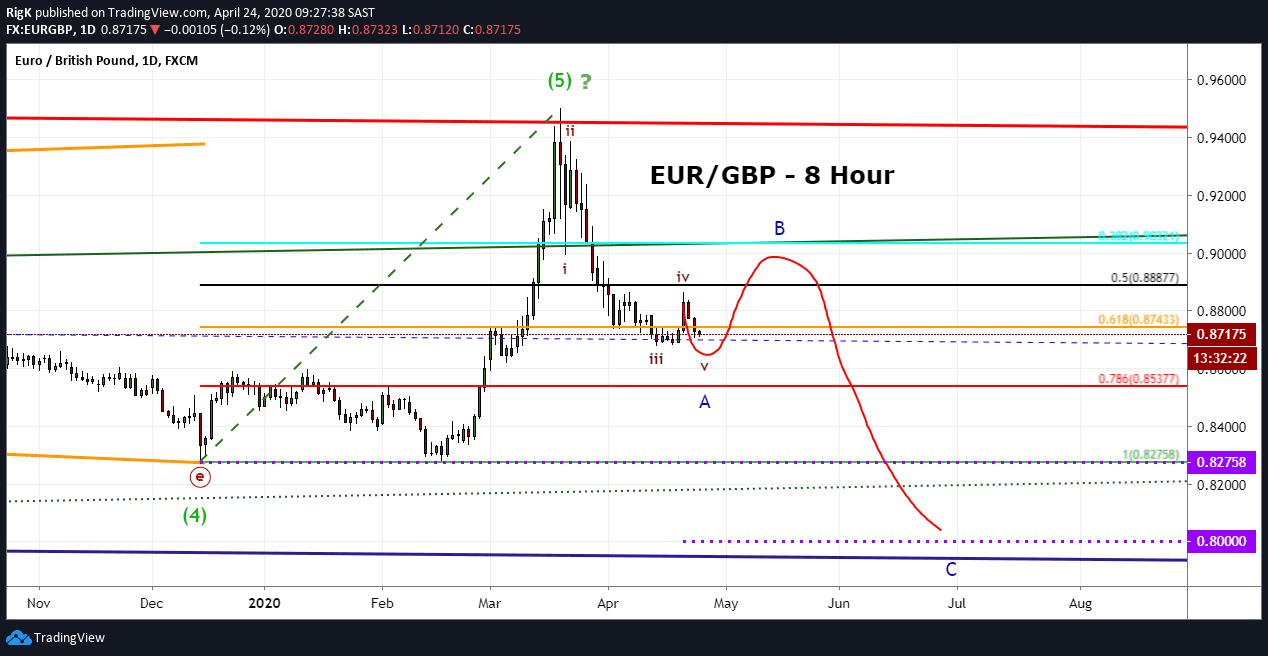 Assuming that a high completed in March, then it currently looks like EUR/GBP might be in the final phases of the initial leg lower of a larger corrective phase.
Conclusion
It might be possible that a bullish phase completed off the 2015 low and that we can now expect a multi-month corrective phase. Expecting that EUR/GBP will simply correct in an A-B-C structure lower, will be dangerous because a more complex correction can take shape as well.
That being said, it would be wise to wait for a correction higher and then try to short EUR/GBP after a lower high. Price might eventually reach the 0.8275 and 0.8000 price levels or even extend lower.
More updates to follow.
Bias: Bearish during corrective phase
Potential targets: 0.8275 and 0.8000
Until next time, have a great weekend and stay safe!
Richard Krugel