Hello traders! Not so long ago, I've shared a long term price perspective for the EUR/GBP currency pair. In today's' analysis I would like to look at the short term price potential, which compliments the long term view.
The 4-hour chart shows that the price still remains below the 200 Exponential Moving Averages. In fact, recently EUR/GBP attempted to break above but obviously failed to do so. The downtrend trendline is also holding and such price action might result in EUR/GBP moving down tot he 0.8690 support area once again.
Below is the 1-hour chart, were RSI has formed a bearish divergence, suggesting trend reversal to the downside. The potential downside target is seen at 0.8690 area, which is confirmed by two Fibonacci retracement levels, the main one being 88.6%. This is a short term view, which means that EUR/GBP might reach this support within 48 hours. But on the upside, 0.8789 must be watched for a break above, because it would invalidate bearish forecast and result in the long term uptrend.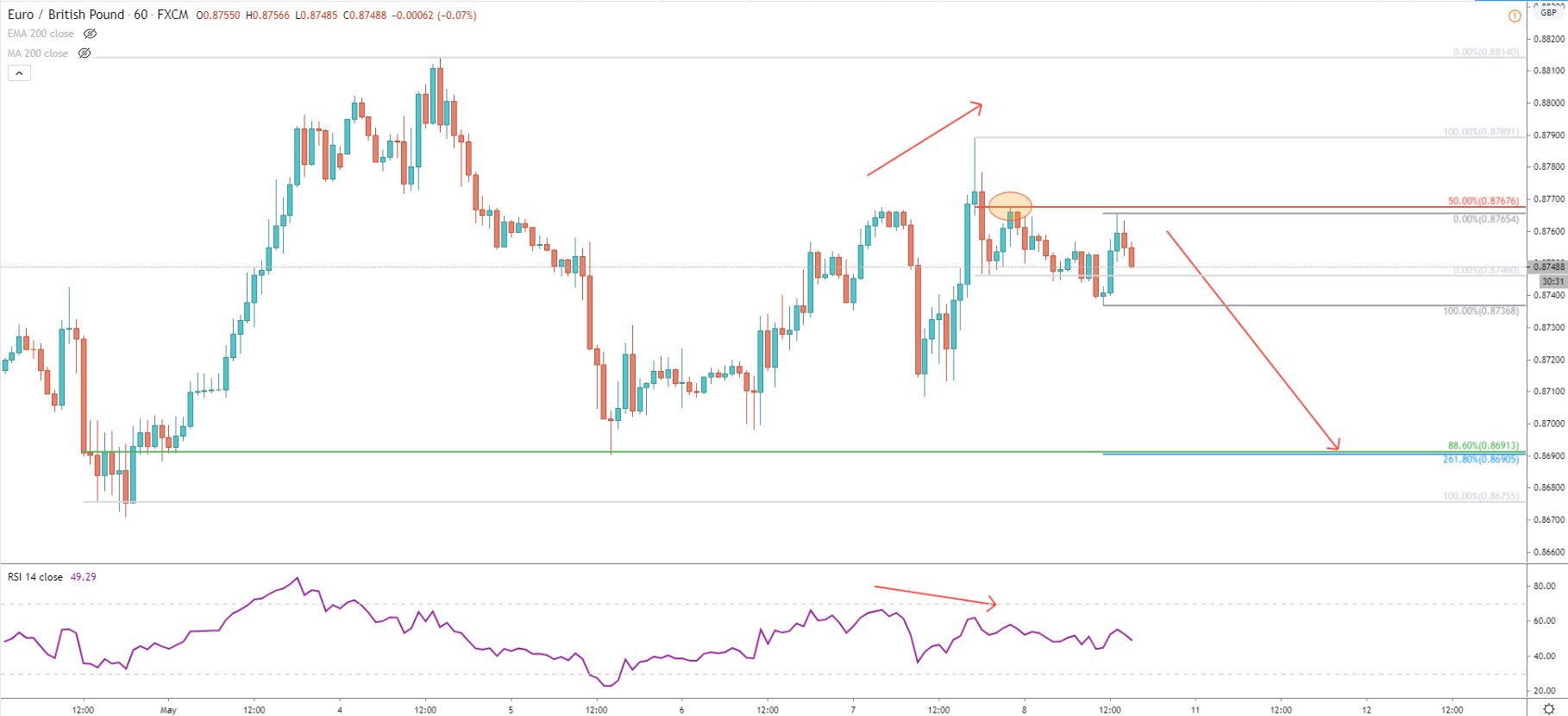 Bias: Strongly bearish while below 0.8789
Potential Resistance Zone: 0.8789 – 0.8767
Potential Targets: 0.0.8692
Have a profitable trading!