Good day traders! EUR/GBP most likely completed a 5-wave bullish sequence on the 12th of August this year. Price has since declined sharply and is currently trading near the March 2019 lows.
After a 5-wave sequence, it would be reasonable to anticipate a correction lower and since we are looking at price action over a period that extends all the way back to July 2015, I would view the current move lower as only the start of a deeper decline that could take some time to complete.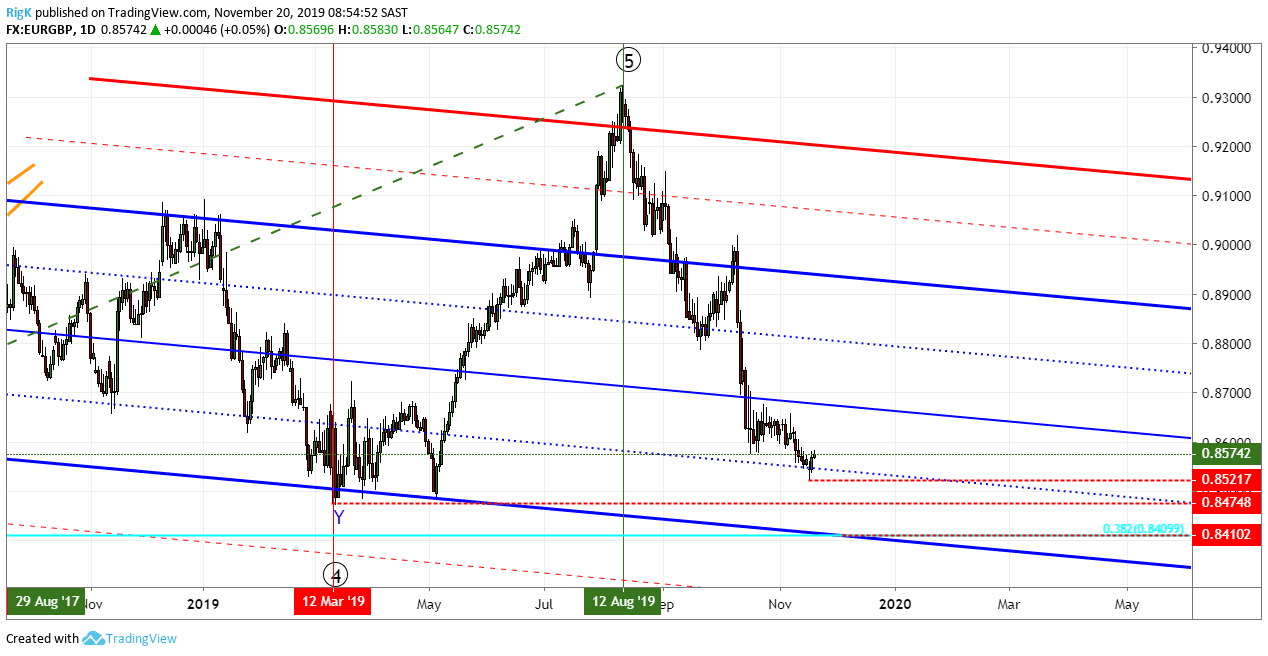 Price has been trading slightly higher since Monday's low at 0.8521, but another drop below that level could see EUR/GBP be drawn towards the March lows at 0.8474, or even lower to where a 0.382% Fib retracement level lies (measured from the start of this proposed bullish sequence) at 0.8410.
Conclusion
Whether EUR/GBP tests the March lows sooner than later remains to be seen but I would expect a correction higher any time soon that could last for a few weeks before price declines even further.
Until next time, happy and safe trading!
Regards
Richard Krugel