Good morning traders. The EUR/NZD currency pair has been struggling this year to break through a couple of important long-term resistance lines and currently sits near a support level which might drive price lower if it is broken.
Daily Timeframe
On my daily chart (above), I drew two different upward sloping channels using the numbers 1 and 2 to set the angle, and the number 3 to set the width. The purple and green arrows show how price, on numerous previous occasions, respected the center lines of these channels and most recently struggled to break them to the upside this year.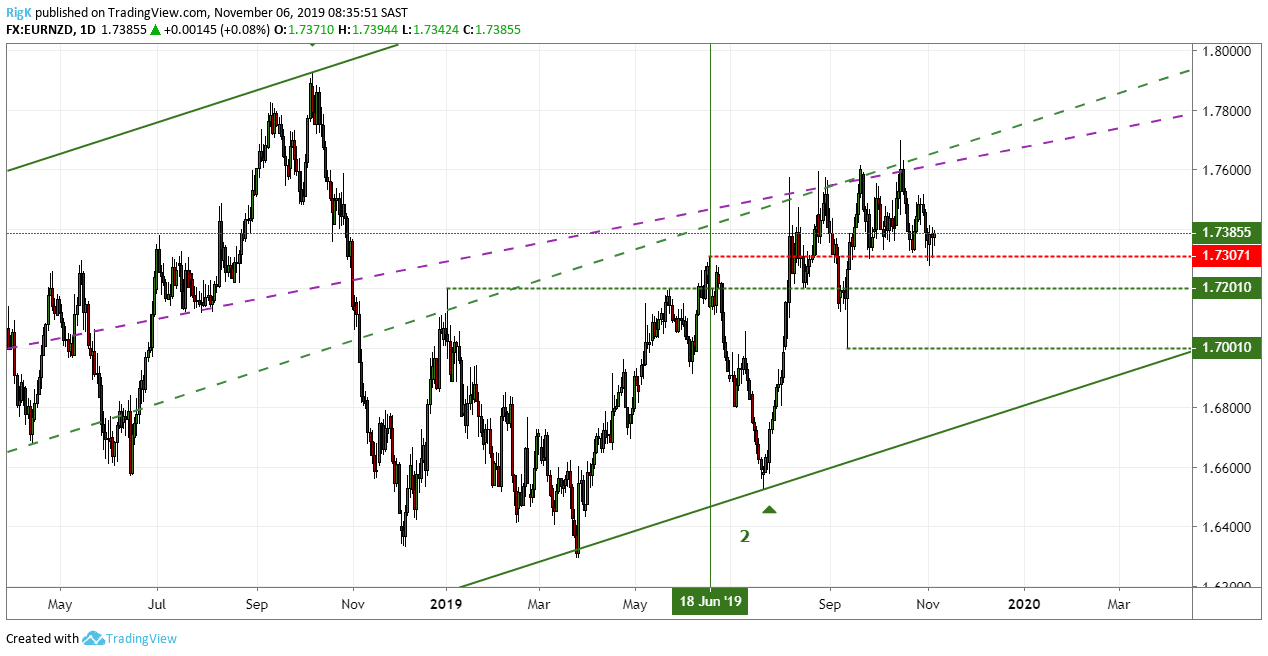 Zooming in closer reveals that price found support at the 1.7307 level (red line), which was a previous high set on the 18th of June this year.
Conclusion
A break below the 1.7307 level could see price decline towards the 1.7201 level or even lower towards the 1.7001 level.
Until next time, happy and safe trading!
Regards
Richard Krugel