Its mid-day and looks like Europe indices are showing some weakness along with Asia. FTSE, DAX, CAC40, in the red with a drop -0.5%+. Gold futures is showing relative strength. Watch how the market (S&P500 futures) reacts to 3064 as local support. If we go lower, 3050s is our next spot.
FTSE

DAX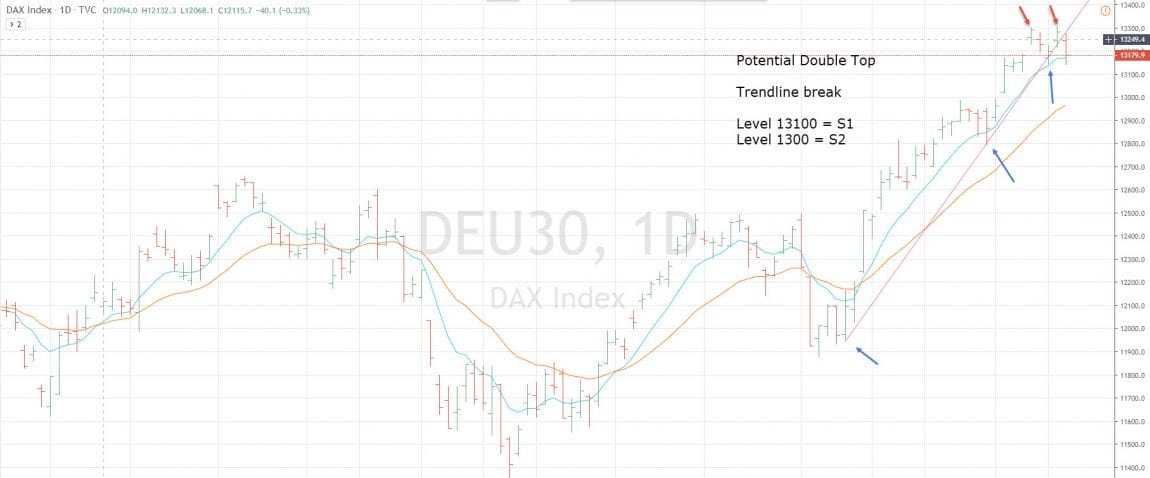 Trade Ideas:
Gold Futures are showing strength as international markets are slowing their momentum. We saw some commitment at 1450s and looks like it's the area that matters as previous levels of 1455ish and 61.8% collide in the same price zone. I would consider longs here near 1455/60s if the US market will continue its corrective move. Stops at 1445.

Positions:
As for the positions on US stocks, follow our previous posts to consider stops and targets.
 Remember:
Never chase a trade once it's too extended from the entry zone.
Never risk more than 1% of equity per trade.
Happy Trading!
@Trader521