Good day traders! The GBP/CAD might be stuck in a large corrective phase that has started in 2017 and that is potentially not over yet.
Price reached an area of resistance last week where previous tops and bottoms formed and is currently declining.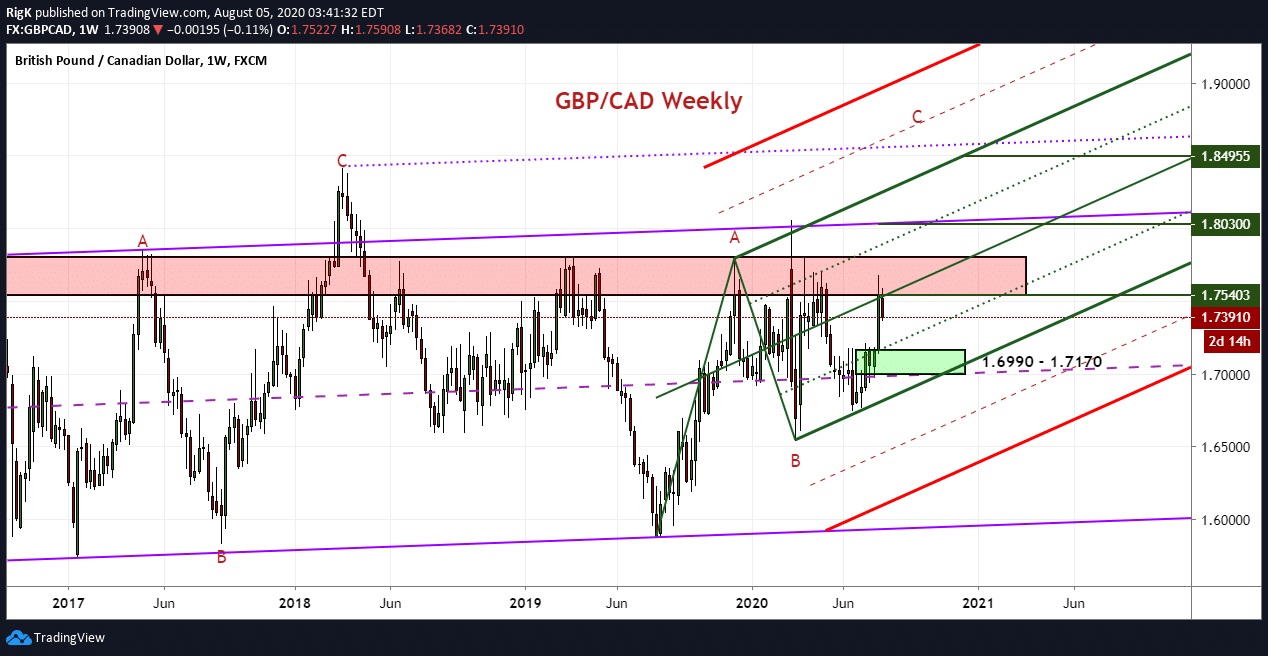 Last week's high also met resistance at a center median line and the GBP/CAD might now have entered a corrective phase towards the 1.6990 – 1.7170 support area before a potentially larger wave to the upside follows.
Once the current proposed corrective phase ends, then the GBP/CAD could head back towards the red resistance zone at 1.7540 and perhaps break above it this time.
Should this happen, then price could reach the upper channel line at 1.8030 and even extend higher towards the 1.8495 level where this entire larger corrective phase could eventually end.
More updates to follow.
Bias: Bullish after correction lower
Potential support: Currently between 1.6990 – 1.7170
Potential Targets: 1.7540, 1.8030 and 1.8495
Until next time, have a great day and stay safe!
Richard Krugel