Good day traders! The GBP/CHF currency pair remains stuck within a powerful bearish trend that has lasted for many years. This year's sell-off recently reached the lower red warning line of a Schiff pitchfork, tested it a few times and is currently bouncing higher.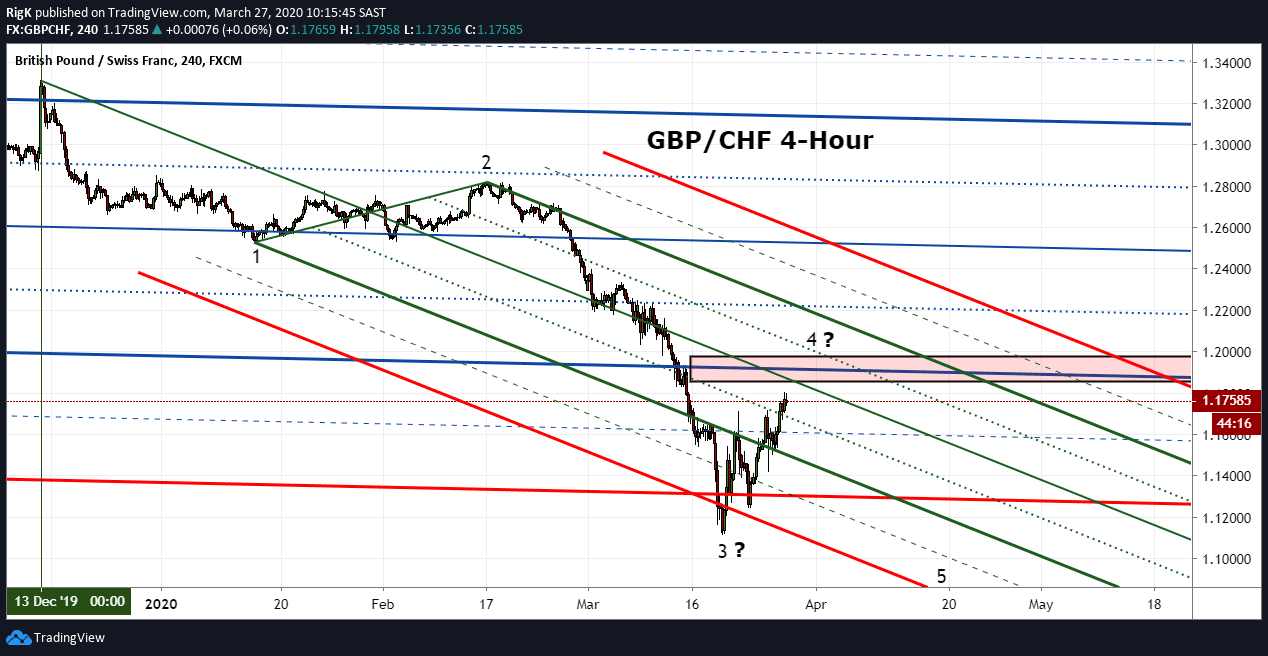 The decline that started on the 13th of December 2019 has also reached the lower red warning line of a standard pitchfork before support came in and it's possible to count 3 waves into that low. If the count is correct, then we are likely dealing with a 4th-wave correction with another 5th-wave to follow afterward.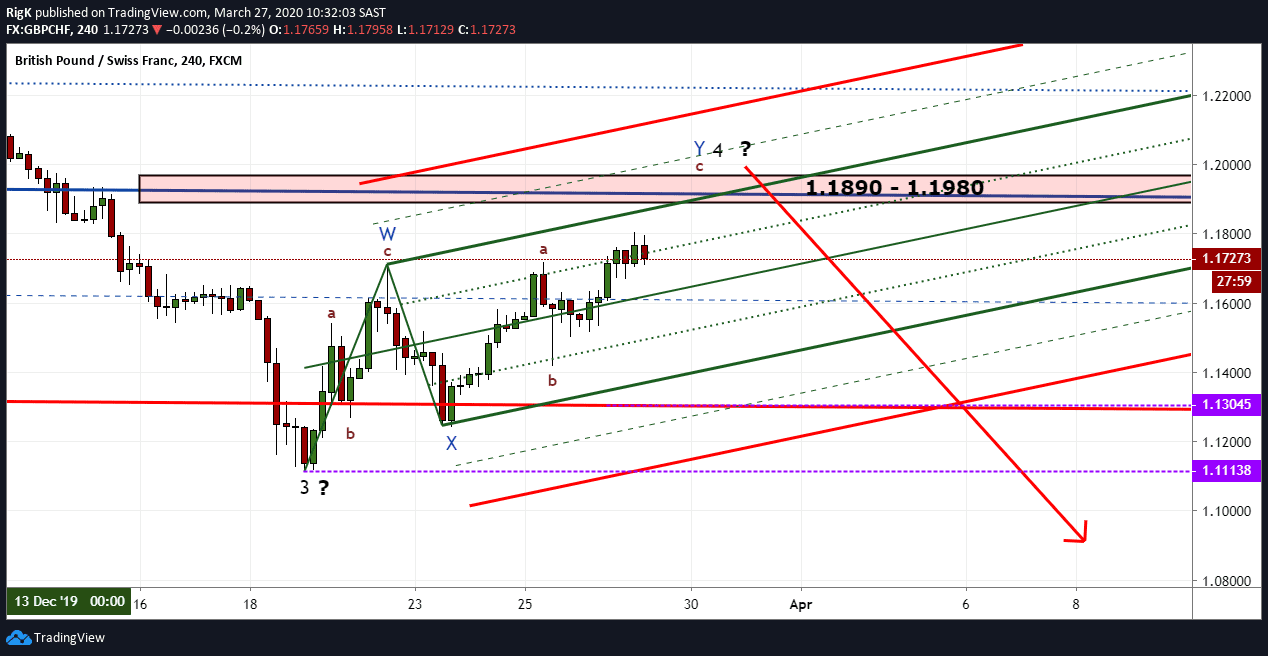 If GBP/CHF is correcting, then we might be dealing with a Double ZigZag or the start of a more complex correction that could take longer to complete. Either way, I would like to see a move into the 1.1890 – 1.1980 resistance zone followed by a reversal lower to signal the end of this proposed corrective phase.
Should price trade above that zone, then I will have to identify another area higher up.
If or when a 5th-wave lower resumes, then potential targets could be set at 1.1304 and 1.1113.
More updates to follow.
Bias: Bearish after correction ends
Targets: 1.1304 and 1.1113
Until next time, have a great weekend and stay safe!
Richard Krugel