Good day traders! Last year November I wrote that GBP/JPY might reverse lower but like so many currencies these days, that are rising or dropping in strong one-directional moves, I did not expect such a strong decline in GBP/JPY.
Price has since taken out the October 2016 and August 2019 lows but is currently approaching a lower channel line which could temporarily halt this decline. Although support might come in soon, it looks like GBP/JPY could eventually drop as low as the green zone on my chart where previous multi-year lows were formed.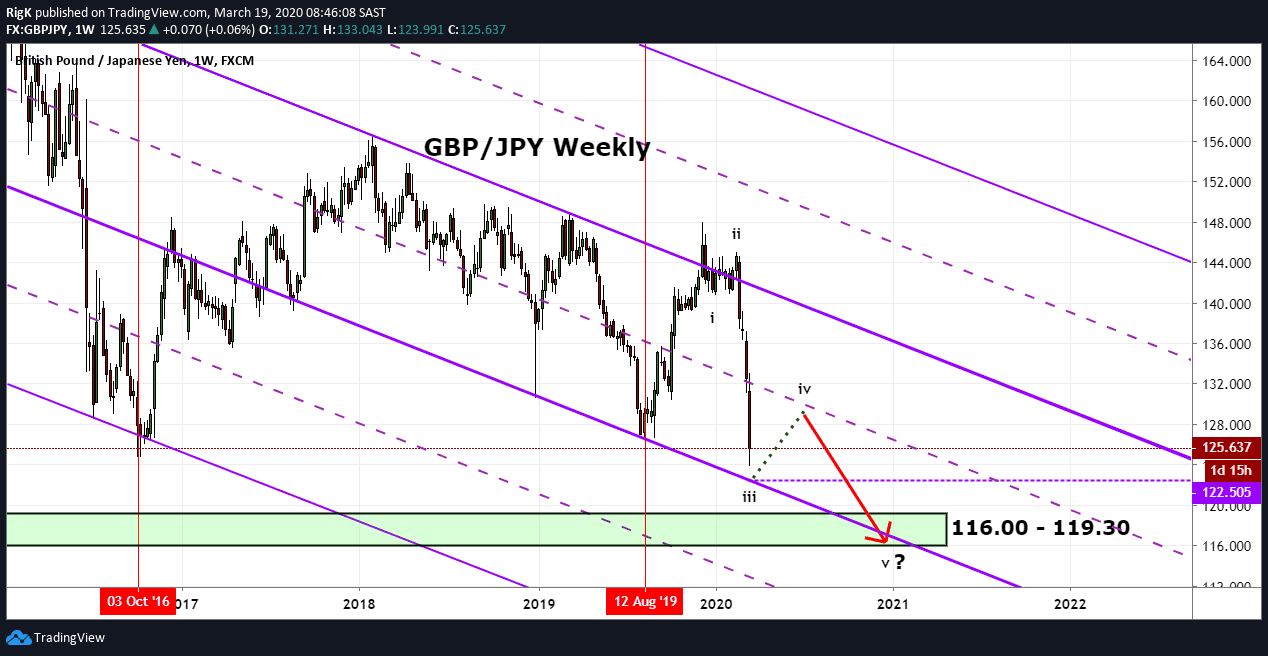 My lower channel line currently lies at 112.50 and if GBP/JPY eventually bounces higher, then I would view it as a correction that could provide another selling opportunity when it ends. Not far below the lower channel line, lies the zone where those previous multi-year lows where formed, which GBP/JPY might eventually reach.
More updates to follow.
Bias: Bearish after a correction
Targets: Zone where previous lows were formed between 116.00 – 119.30
Until next time, have a great day and stay safe!
Richard Krugel