Good day traders! Since my last update on the 8th of May (chart above) there was a decent probability that GBP/JPY could head up higher to complete an A-B-C correction.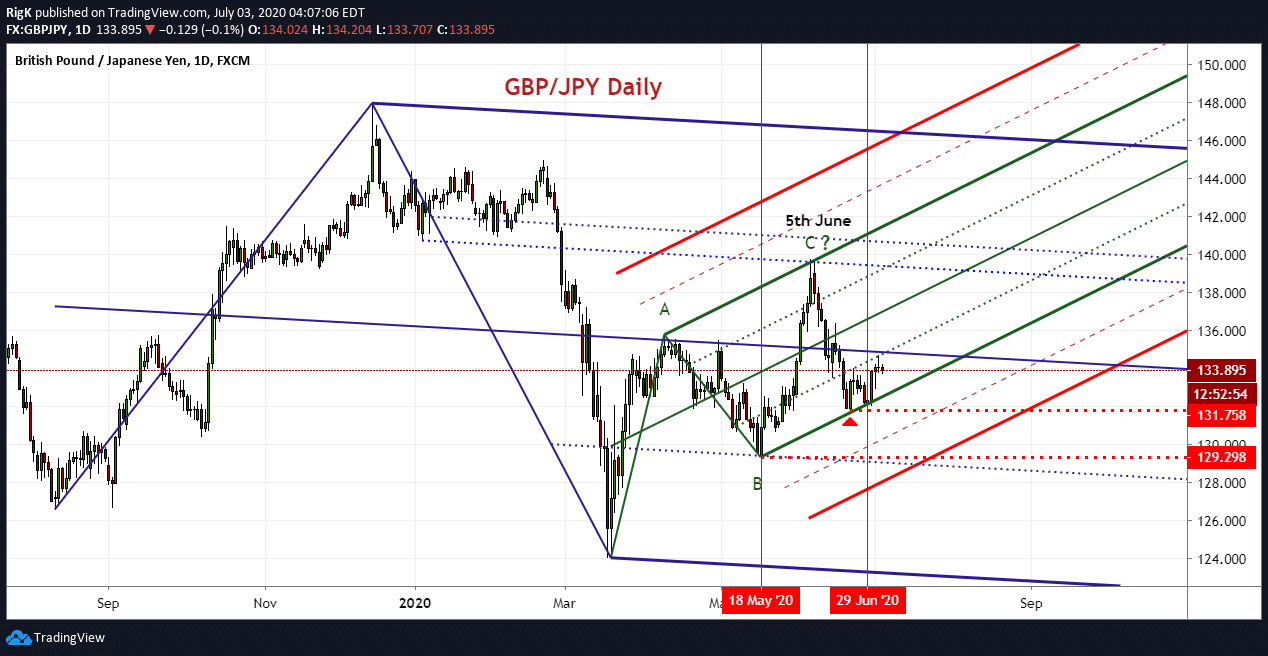 If we look at the price action today, then a possible C-wave ended on the 5th of June right at the upper median line of my green pitchfork. My original thought was that the GBP/JPY was in a corrective phase with more downside to follow and after the drop from my proposed C-wave high, it certainly looks like lower prices are possible.
That being said, I would like to see a break below the 22nd of July low at 131.75 first (red arrow) otherwise, the green shorter-term pitchfork might act as support again like it did on the 29th of June.
Should price decline further, then we could see GBP/JPY drop towards the 18th of May low at 129.29 or even test the 19th of March low.
Note: At some stage soon, however, I expect a reversal to the upside that could exceed the December 2019 high.
More updates to follow.
Bias: Cautiously bearish towards 129.29
Until next time, have a great weekend and stay safe!
Richard Krugel