Hello traders! Yesterday GBP/NZD has reached 2.0305 low, where it cleanly rejected 76.4% Fibonacci retracement level applied to the previous corrective wave down. At the same time, GBP/NZD bounced off the long term uptrend trendline. However, today's price spiked lower, although it is yet to show where will be the daily closing price. But, as long as the support holds, we are likely to see either a corrective move to the upside or a beginning of a long term uptrend continuation.
The 1-hour chart shows, how clean was the bounce off the 76.4% Fibonacci retracement level. And even on the hourly timeframe, price failed to break and close below it with confidence. Therefore, as long as price remains above the 2.0278, GBP/NZD is expected to rise towards one of the Fibonacci retracement levels. The first resistance is at 50% Fibs, which is 2.0626 level, and it will show whether we will see stronger growth for GBP/NZD or not. This resistance level is important because it corresponds with the breakout point of the 200 EMA and the downtrend trendline. If price will manage to break above, GBP/NZD should be headed towards one of the next Fib resistance levels, with the 88.6% at2.0872 being the final target.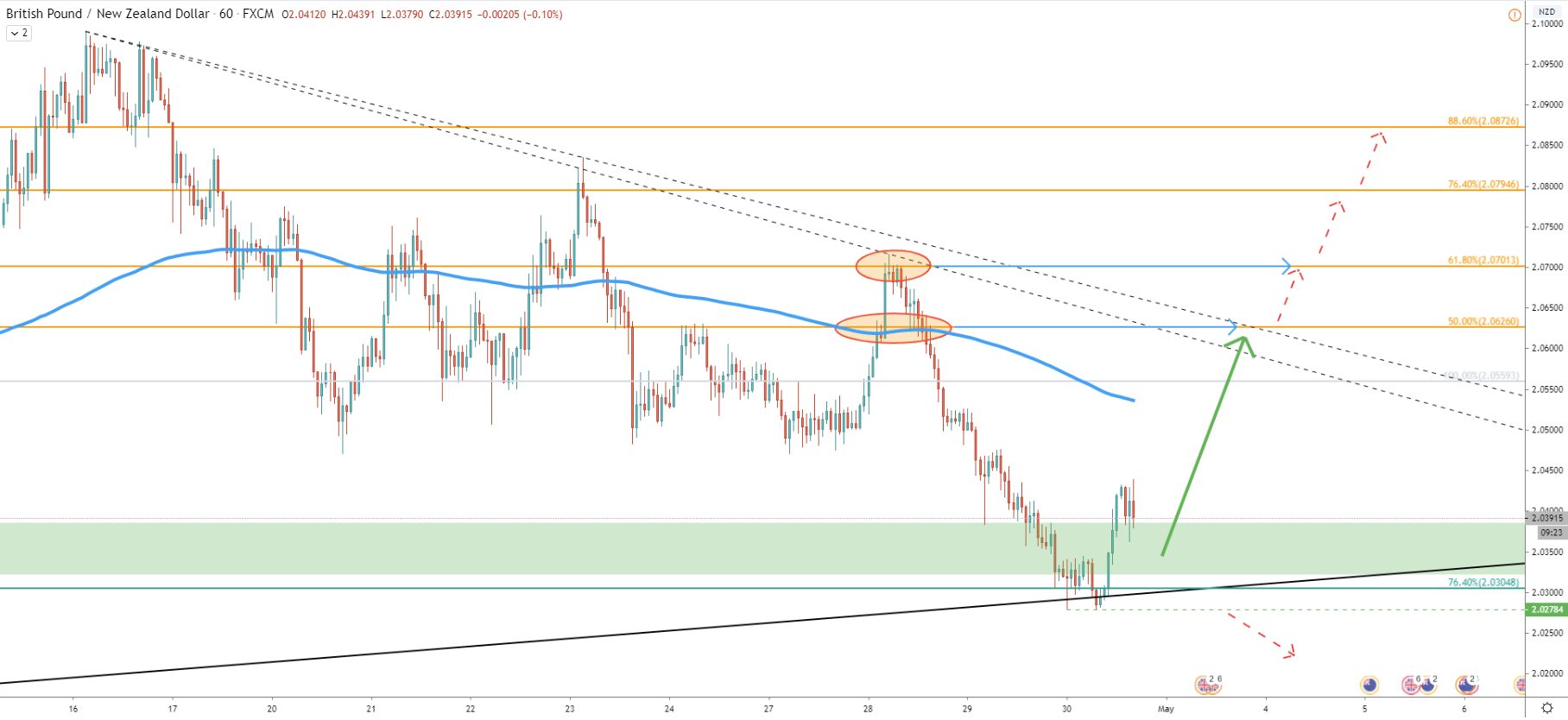 Bias: Bullish while above 2.0278
Potential Support Zone: 2.0300 – 2.0400
Potential Targets: 2.0626, 2.0700, 2.0795, 2.0872
Have a profitable trading!