Hello traders! On the GBP/NZD daily chart we can see a huge spike produce on Monday this week. In fact it was a 1064 pips spike, were prie moved from 2.0695 up to 2.1760 in just 4 hours. This was an amazing move produced by the pair. Although it could have been the final jump before reversing to the downside for the long term.
We can see huge volatility around 2.0500, where price has been ranging during the two week period. And today sellers are dominating, while the price has moved down substantially.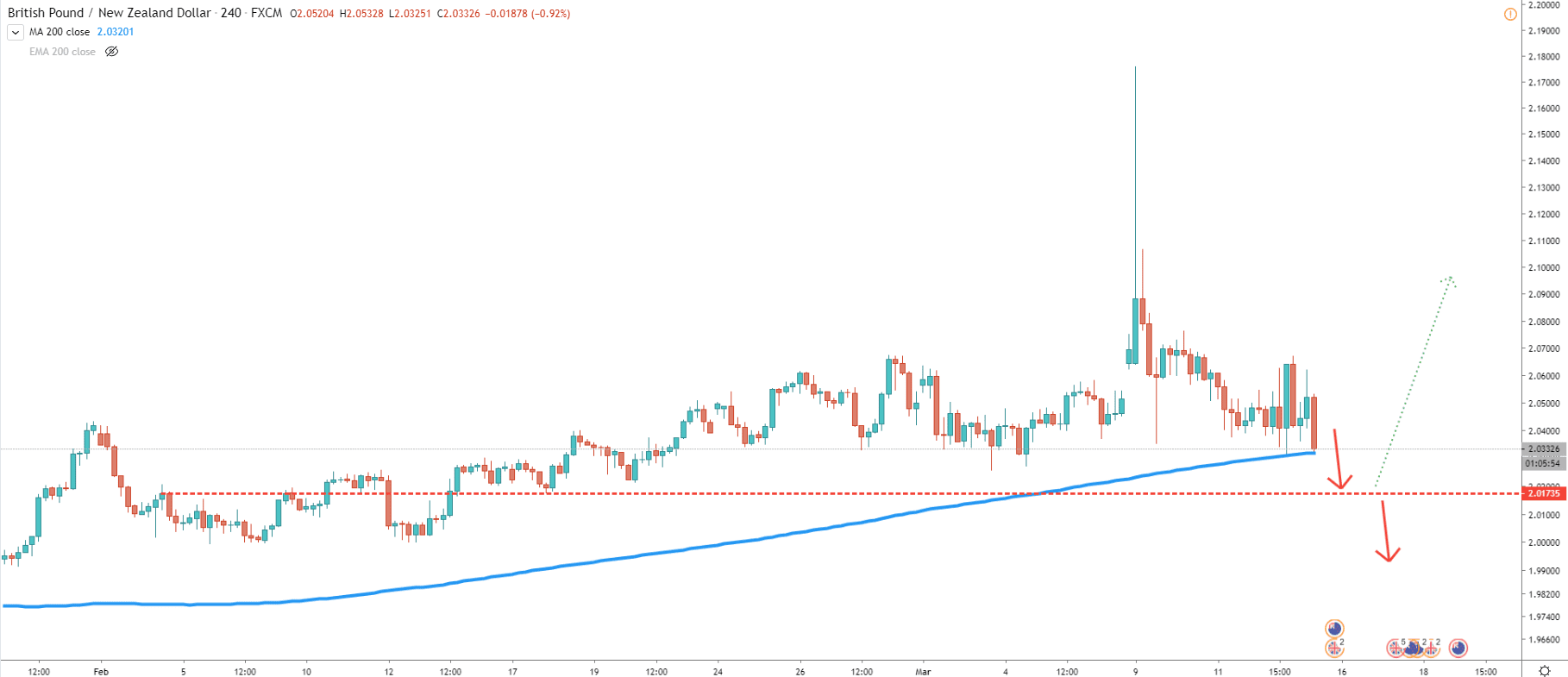 On the 4 hour chart though, GBP/NZD approached the 200 Exponential Moving Average, which might act at the support. Therefore it is important to watch 4h break and close below the EMA. If and when that occurs, it could be the confirmation that the pair is in fact reversing to the downside and the decline can be very strong. However, the nearest support is seen at 2.0174, which also must be broken for the pair to confirm bearish sentiment.
Bias: Sideways to bearish
Potential Resistance Zone: 2.0670 – 2.0770
Potential Targets: 2.0174
Have a profitable trading!