Welcome back and its Wednesday the 8th of January 2020. The futures were shaken with the air attack on the US military base; you probably heard the news already. The important thing is the reaction of the price towards these strikes and I can comment that bulls still have lots of steam and the overnight aggressive drop was quickly bought back. Lets go to the charts.
 US Market Comments:
S&P Futures hourly charts show a nice reversal from yesterday right shoulder and a considerable drop to the lower range of the channel. At the moment the price bounced off to yesterday levels and turned the day to green. Very aggressive buyers are in and we shall see if the current levels will hold. The drop and the bounce was mainly in the Asian session so US traders have to confirm the move by building more volume into the current price levels. If we hold current levels we might see further moves higher. Remember the Irak war? Well it was a huge economic and market boost(see charts).
S&P Futures: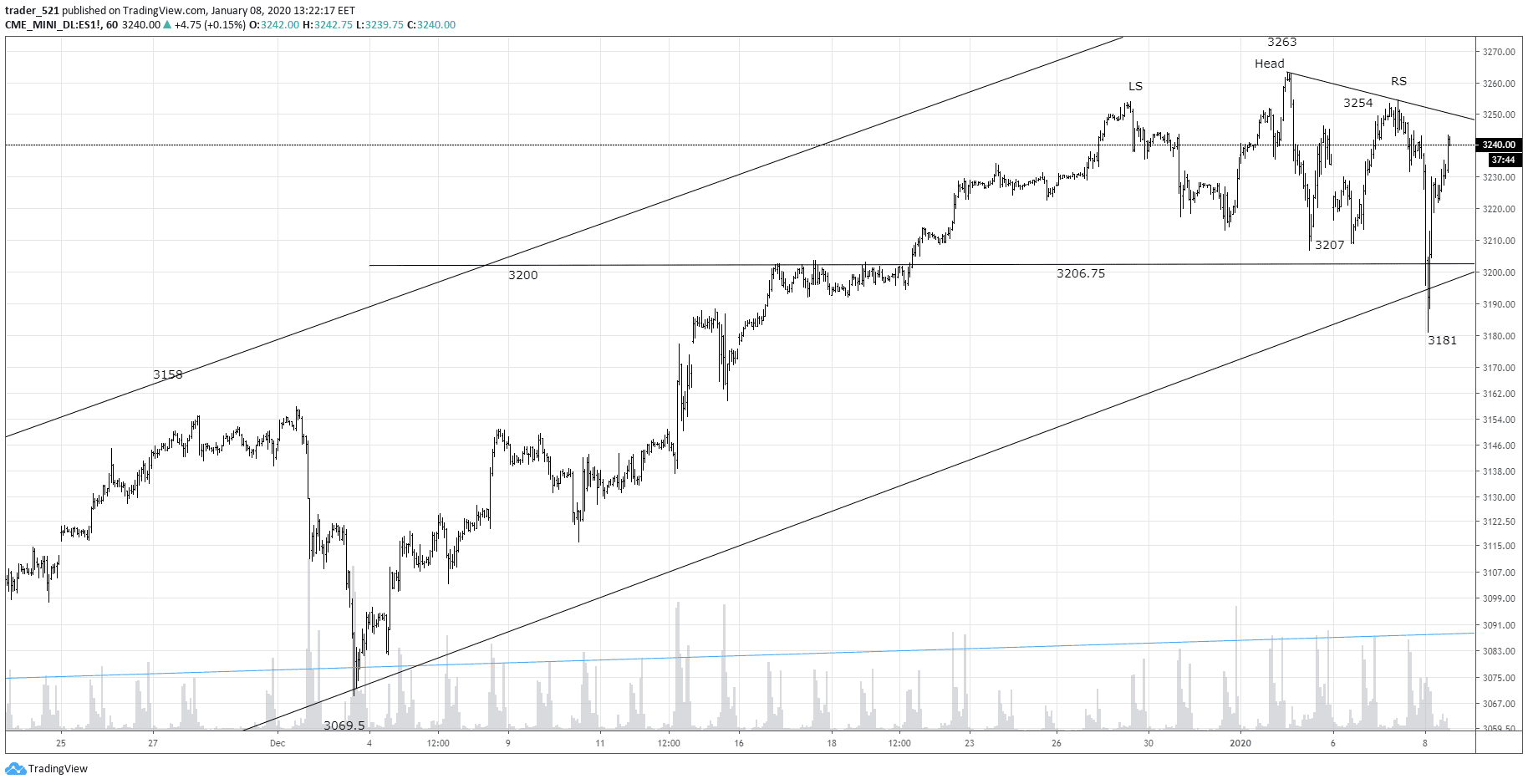 FTSE again bounced off supports at 7528 and now trading higher at 7573. We see bullish sentiment from short-term traders and big institutionals. If you are long versus that level of support, consider a continuation to recent highs at 7650s.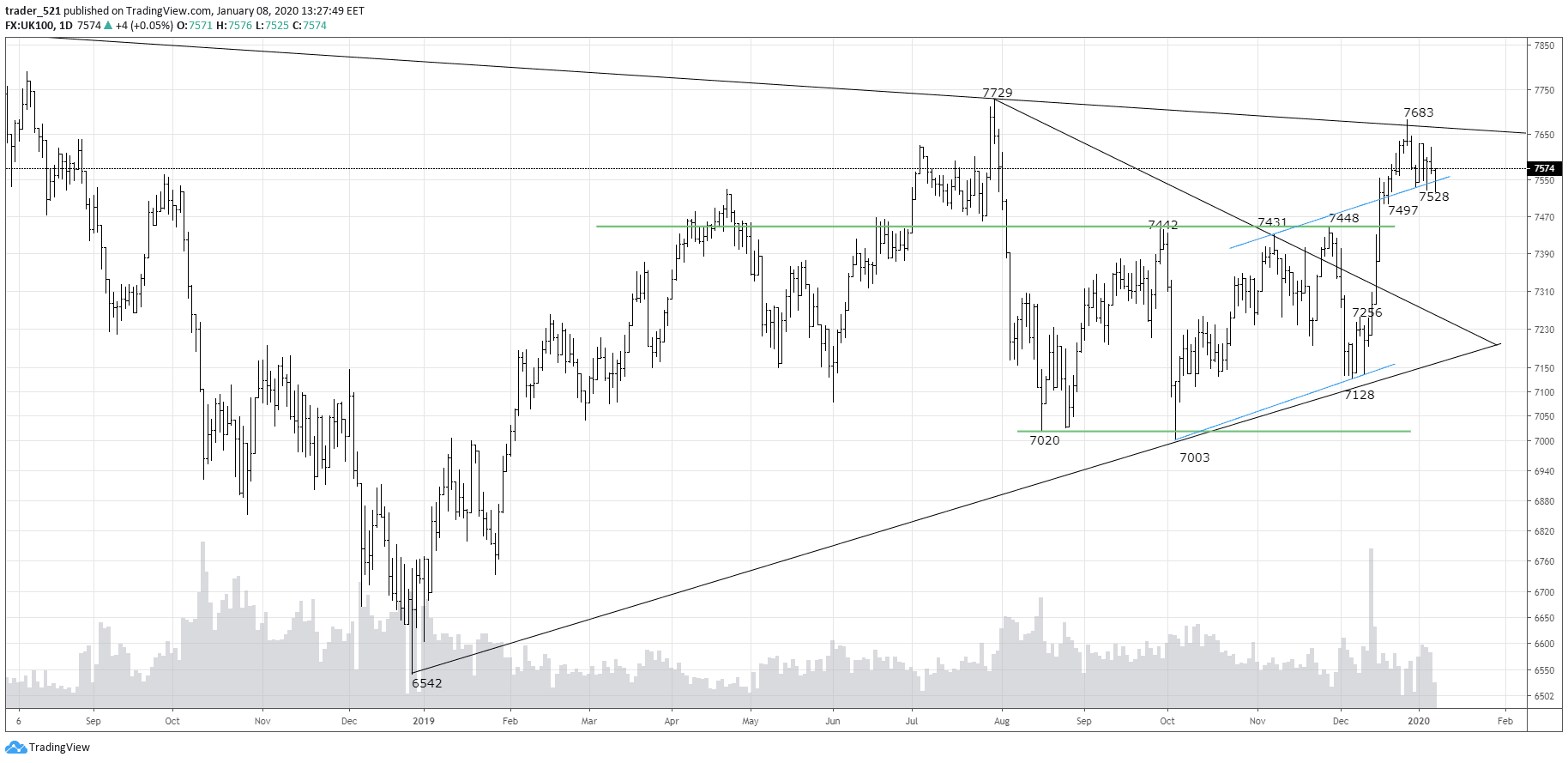 DAX is tricky and its having some weird moves in a broadening megaphone formation. Consider the inverted head and shoulders from the bottom as another factor to the upside but without the other indices, there would be no rally. Id stay away from it for now.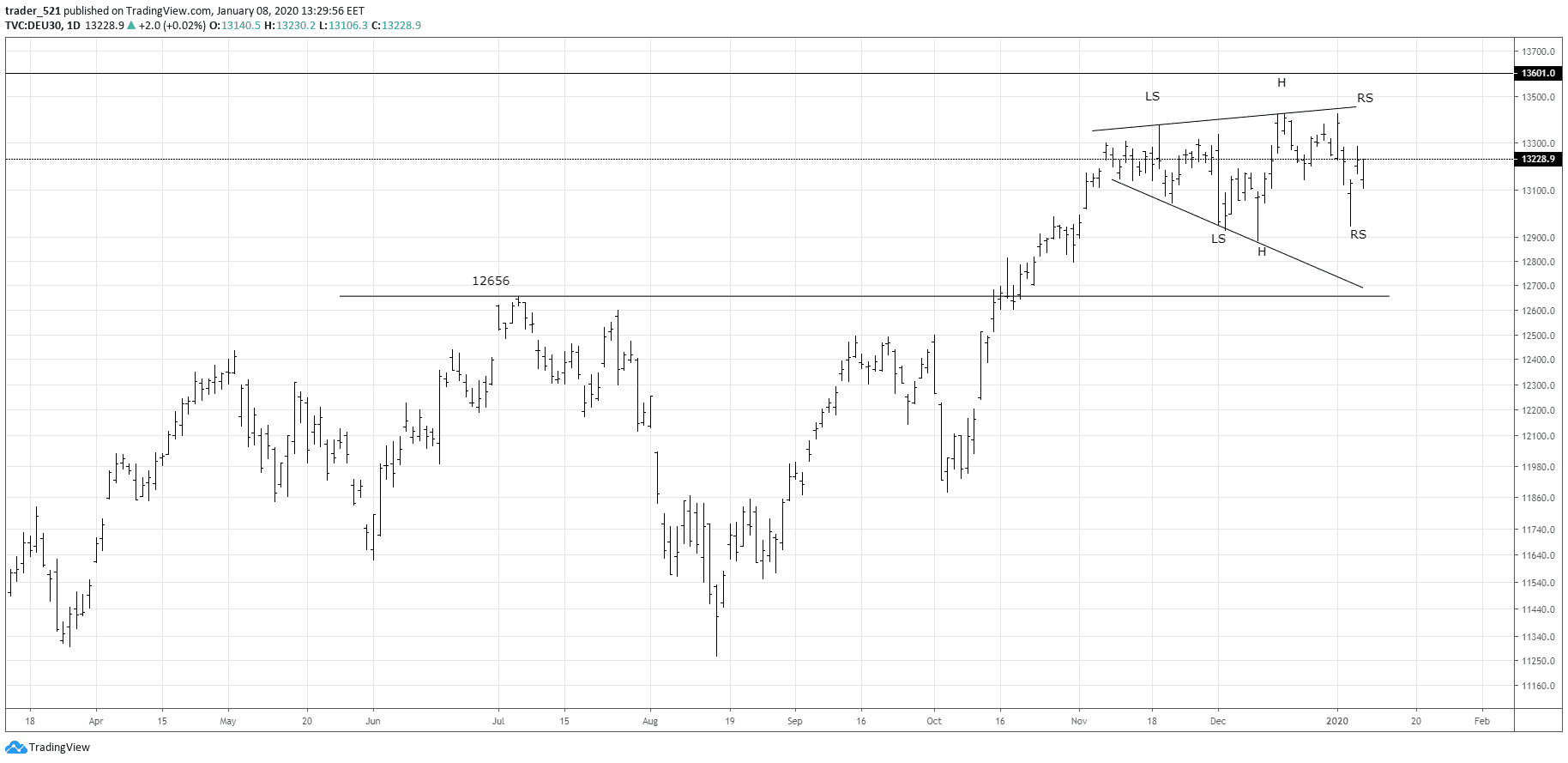 GC (Gold futures) spiked on the Irak news and our new high is 1613.3. Now important to know if previous levels hold around 1560s. Take note that ES and GC are discorelated and these instruments may give clues to each other move even before the momentum starts. While trading these keep both charts near each other and you will see what I mean.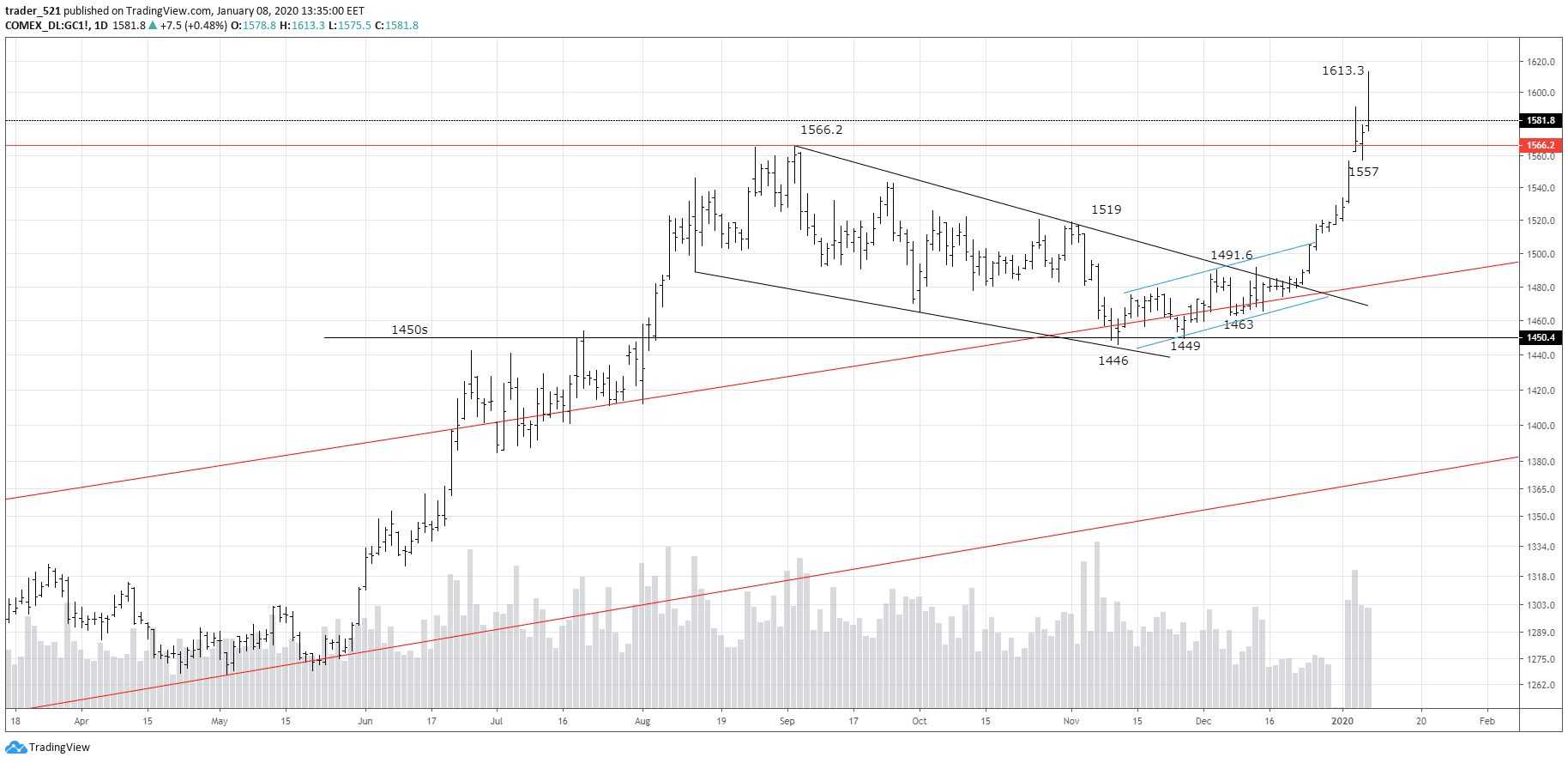 CL (Crude Light Sweet) might be coming to its H&S levels at 64.76. Today we have Oil numbers and it's a binary event with volatility taking place so lets wait to see which levels will be attacked. Supports around 62.00 and resistance 64.76.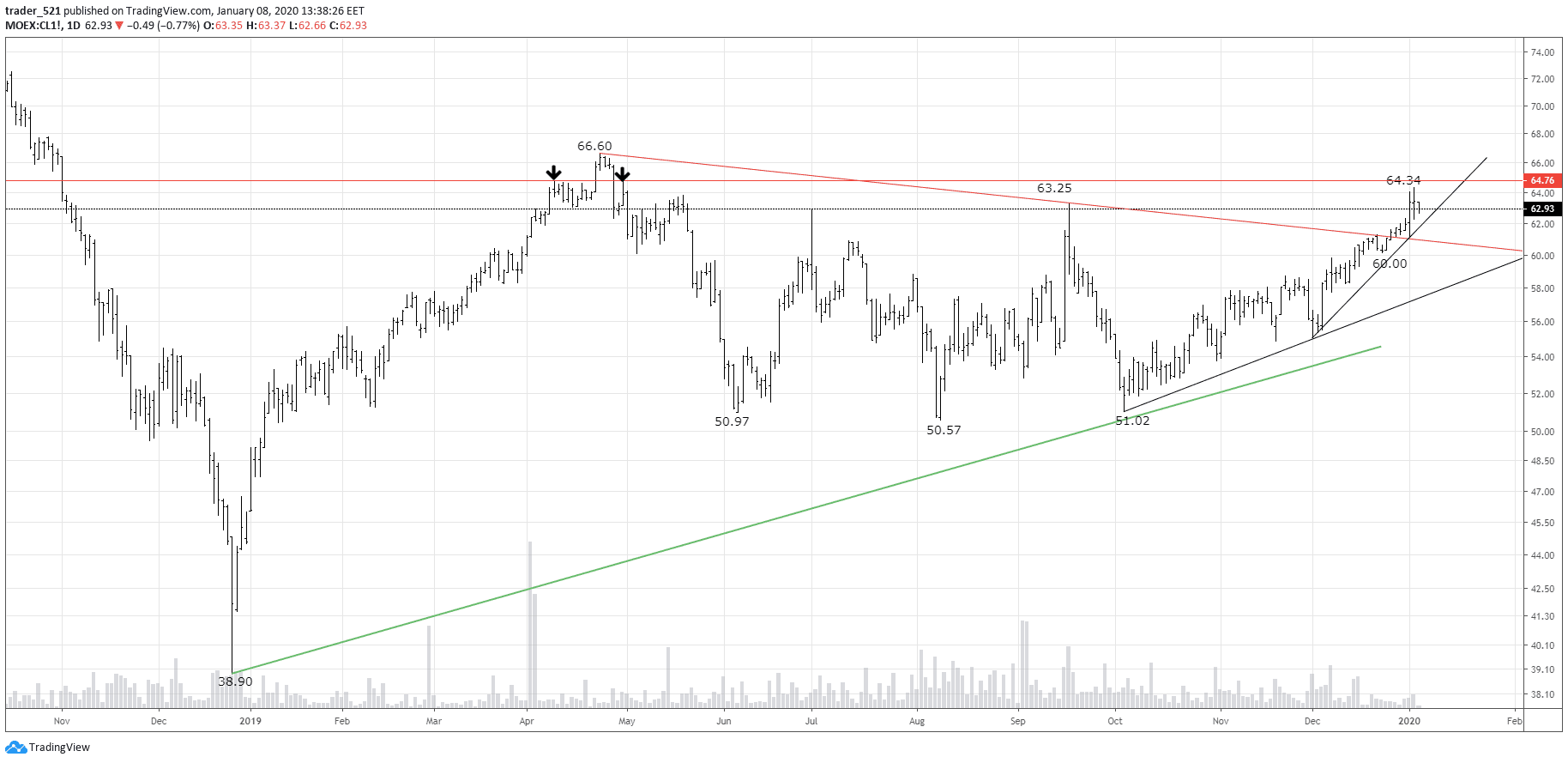 Join our Telegram Chatroom to ask me questions| https://t.me/asktraders
 Remember:
Never chase a trade once it's too extended from the entry zone.
Never risk more than 1% of equity per trade.
Happy Trading!
@Trader521