Despite the fact that yesterday we ended up on a very strong note hitting record highs in Nasdaq and SP500 futures, the Asian session triggered a strong sell-off that brought us back to Friday levels. Europe got hit as US Airstrike kills Iranian commander. Tensions are spiking and this fear factor may shake the trend.
US Market Comments:
S&P Futures made a new high yesterday but couldn't hold the gain once the US Military killed an Iranian Commander. Technically the event didn't change much but we are still not considering that the market is closed. There is a feeling that some investors would like to rebalance their portfolios as a result of the unexpected event so more moves could be ahead.
S&P Futures: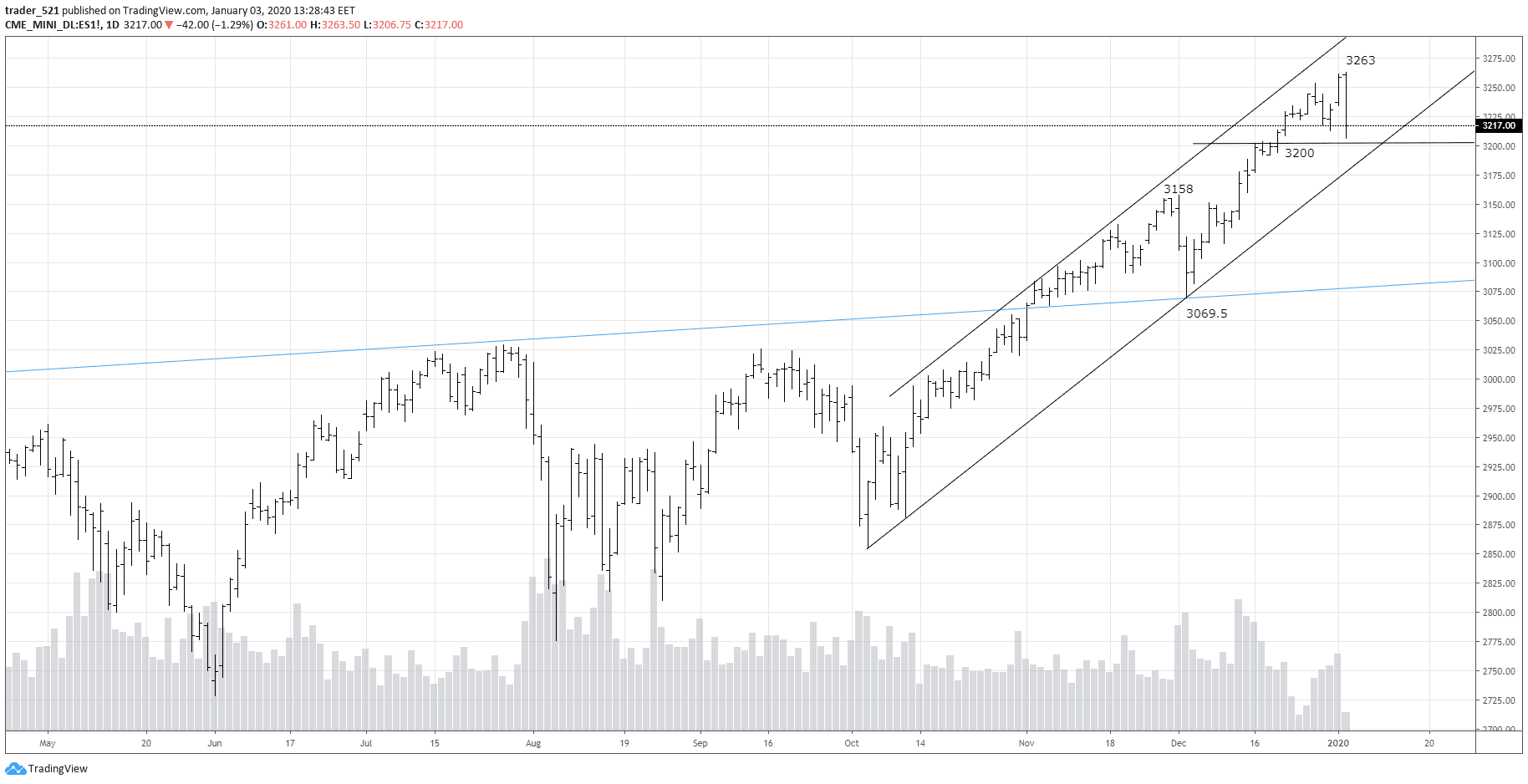 FTSE is lower due to the US – Iran news. Now supports are near 7535s. Lets see of we hold the prior pivots. If you have long positions under 1450, use stops to protect yourself. If you're short, stay aware as its not a trend change yet.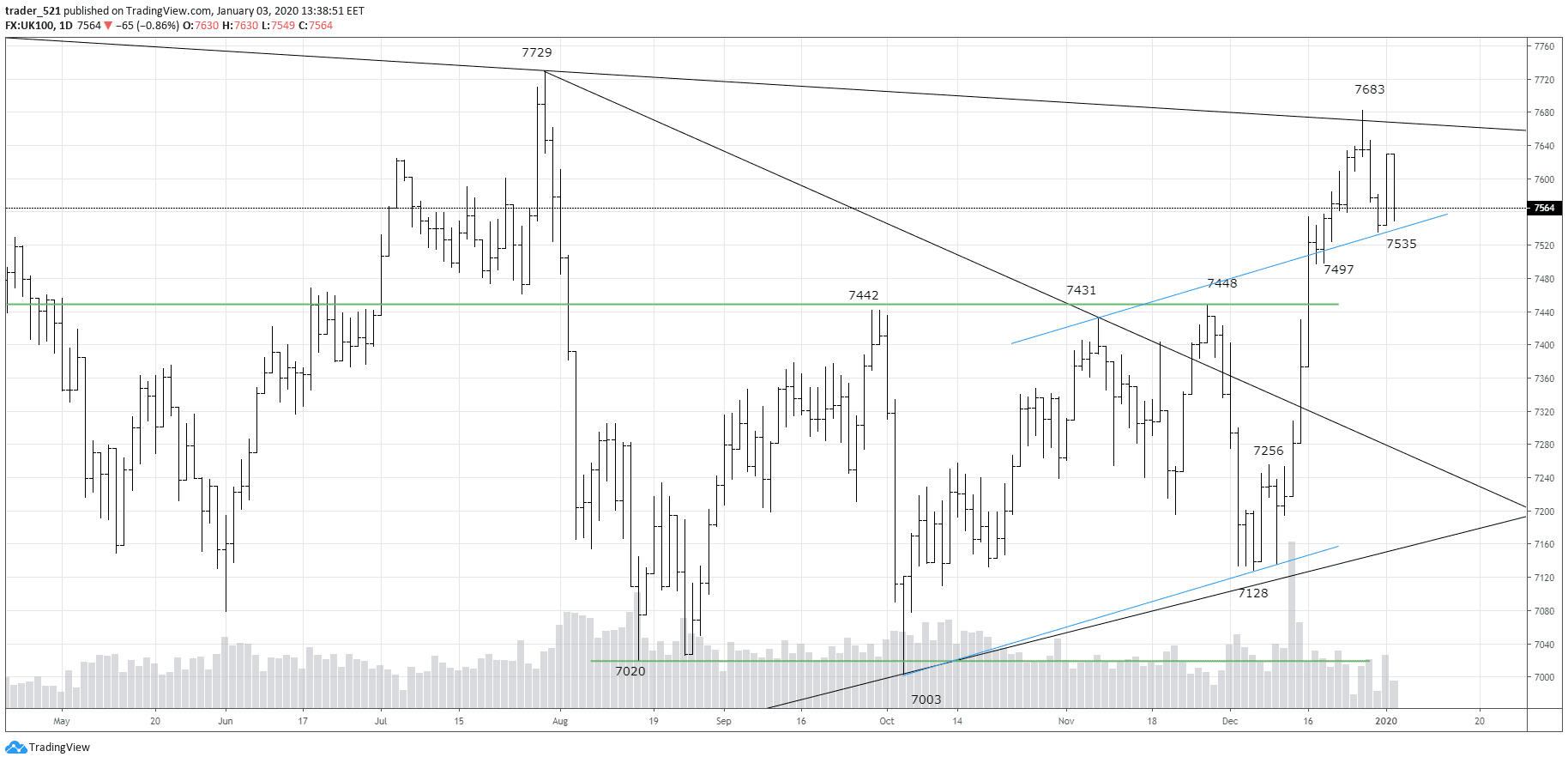 DAX after hitting previous pivot highs gapped down considerably, dragging the Europe lower. At the moment its slowly sliding lower, retesting previous pivot at 13140. As Europe is lower and US Futures also reacted with a sell-off, its important to see how do we open in the US Session and how the first 30mins are traded.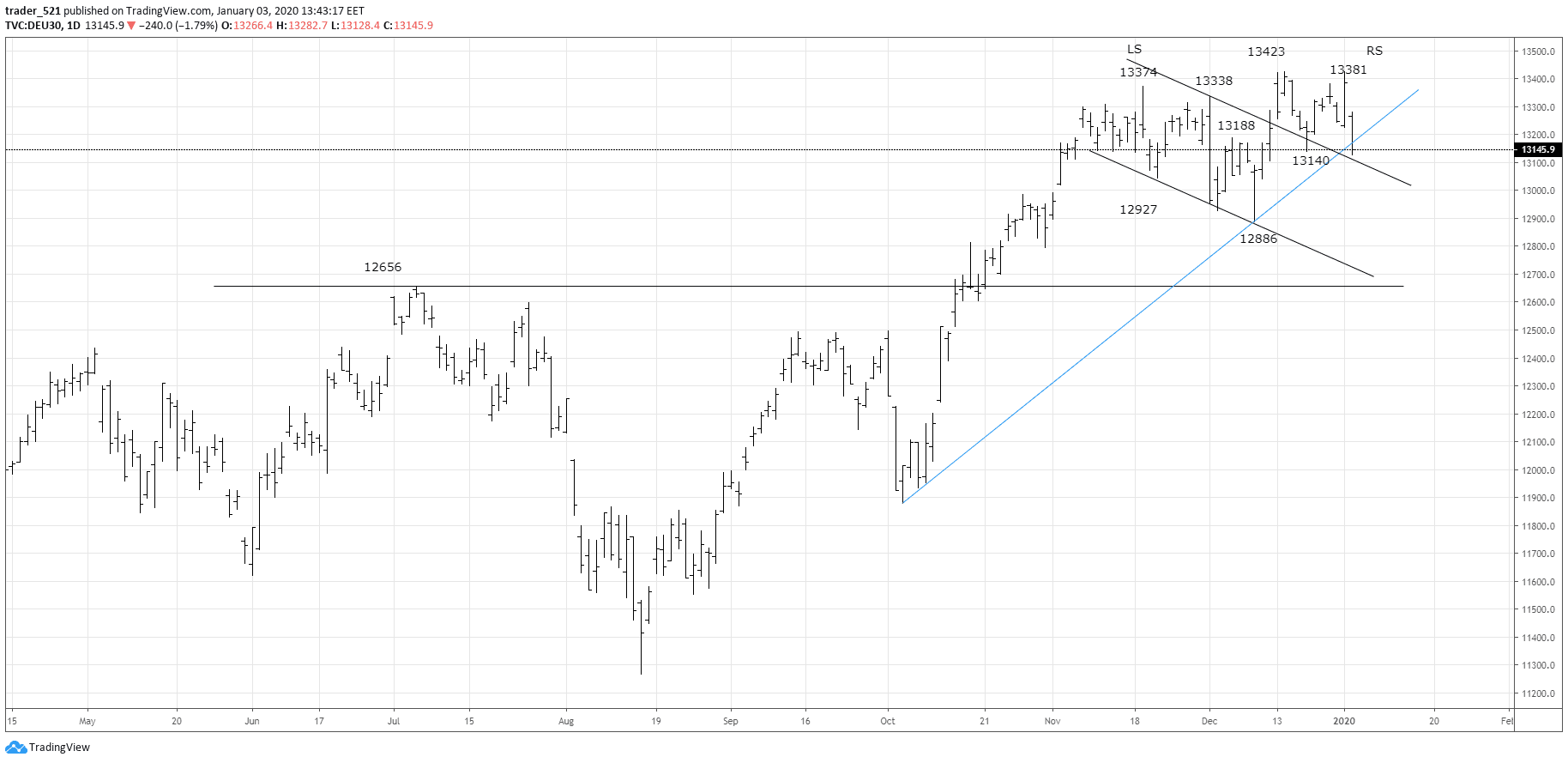 GC (Gold futures) due to fear in the Equity markets started a strong move hitting a 3 month high at 1530.4. If we continue to fall in the US Session we might see a more aggressive move in Gold Futures. If we start bouncing, gold will have a slow-down but its still up-trending so no shorts are allowed.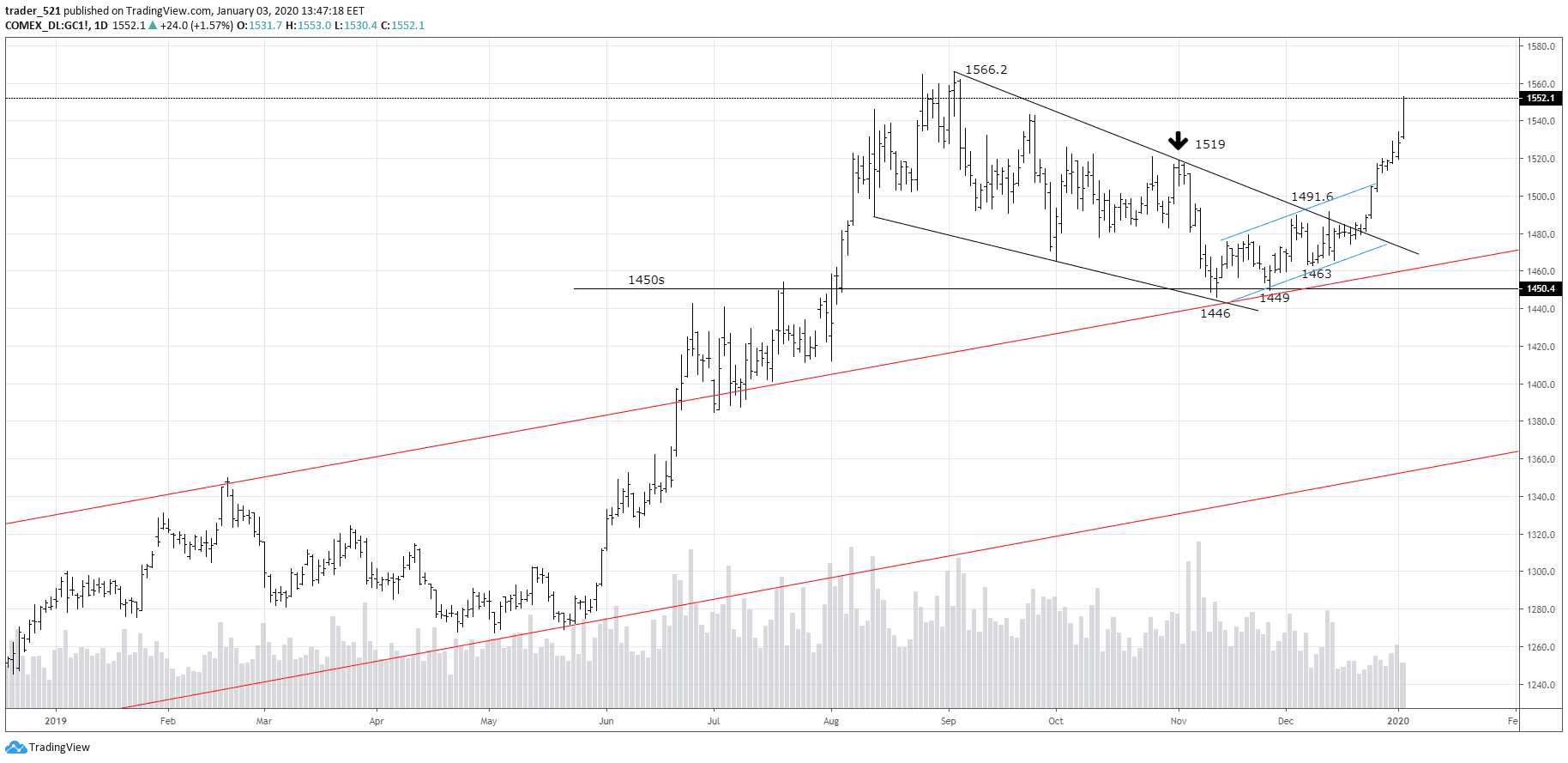 CL (Crude Light Sweet) of-course it topped on the Middle East tensions and current session high is at 64.03. I wouldn't consider any positions at the current levels in Oil.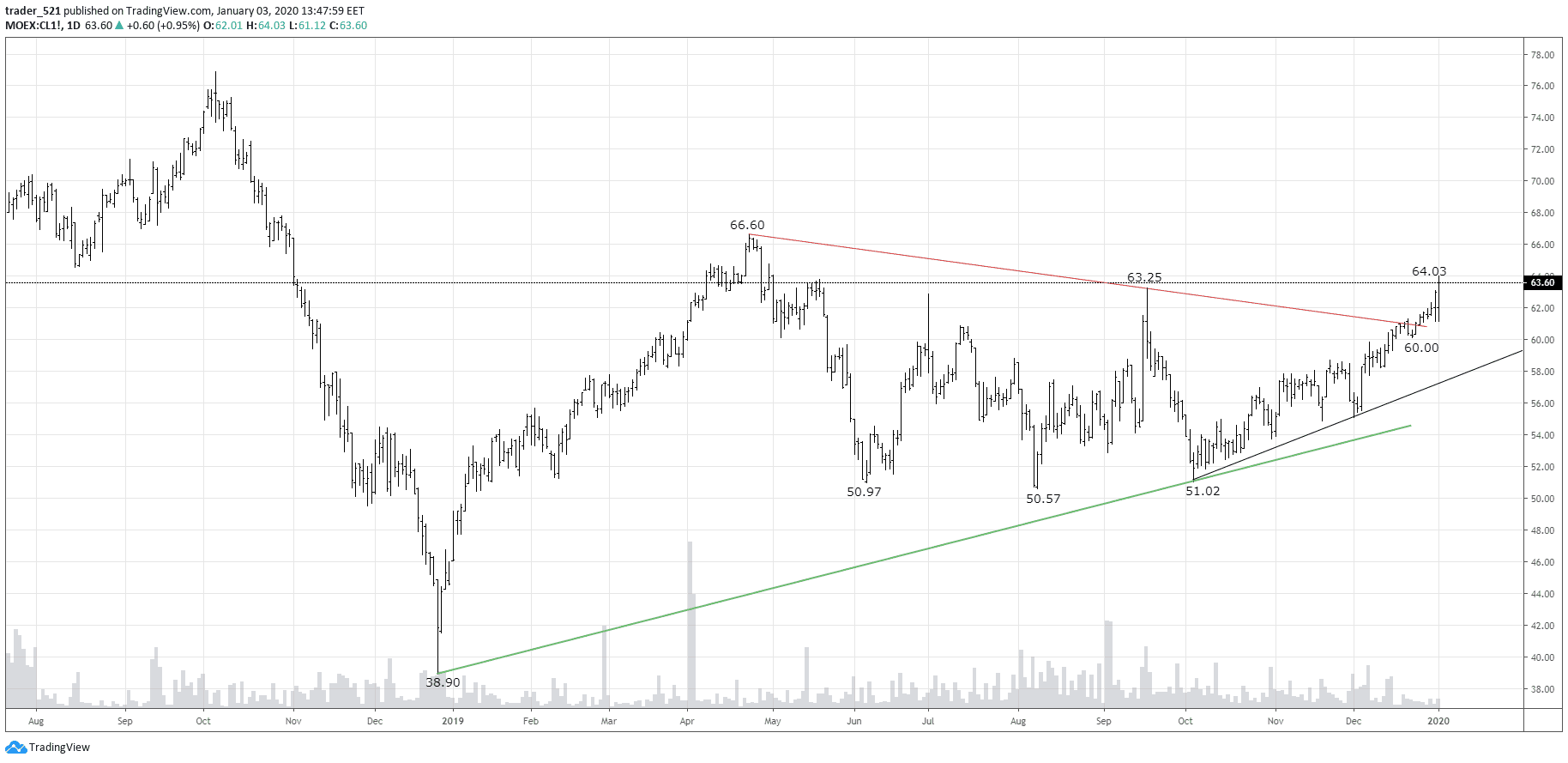 Join our Telegram Chatroom to ask me questions| https://t.me/asktraders
 Remember:
Never chase a trade once it's too extended from the entry zone.
Never risk more than 1% of equity per trade.
Happy Trading!
@Trader521