Monday 13th of January, we are heading into the start of the earnings season. Europe is slowly higher with FTSE leading. DAX is lagging. This would be an interesting week that can give us the market sentiment for the rest of the month so stay focused on levels.
US Market Comments:
S&P Futures are moving higher, slowly approaching +0.4%. Optimism remains unchanged. Tomorrow on Tuesday JP Morgan, Citibank, Wells Fargo report before the market open. I do not expect many moves in the market itself today as most probably the investors will be waiting for the earnings results of the main banks. We have a larger expanded range so let us look at the chart. Support and resistance noted in R and S.
S&P Futures: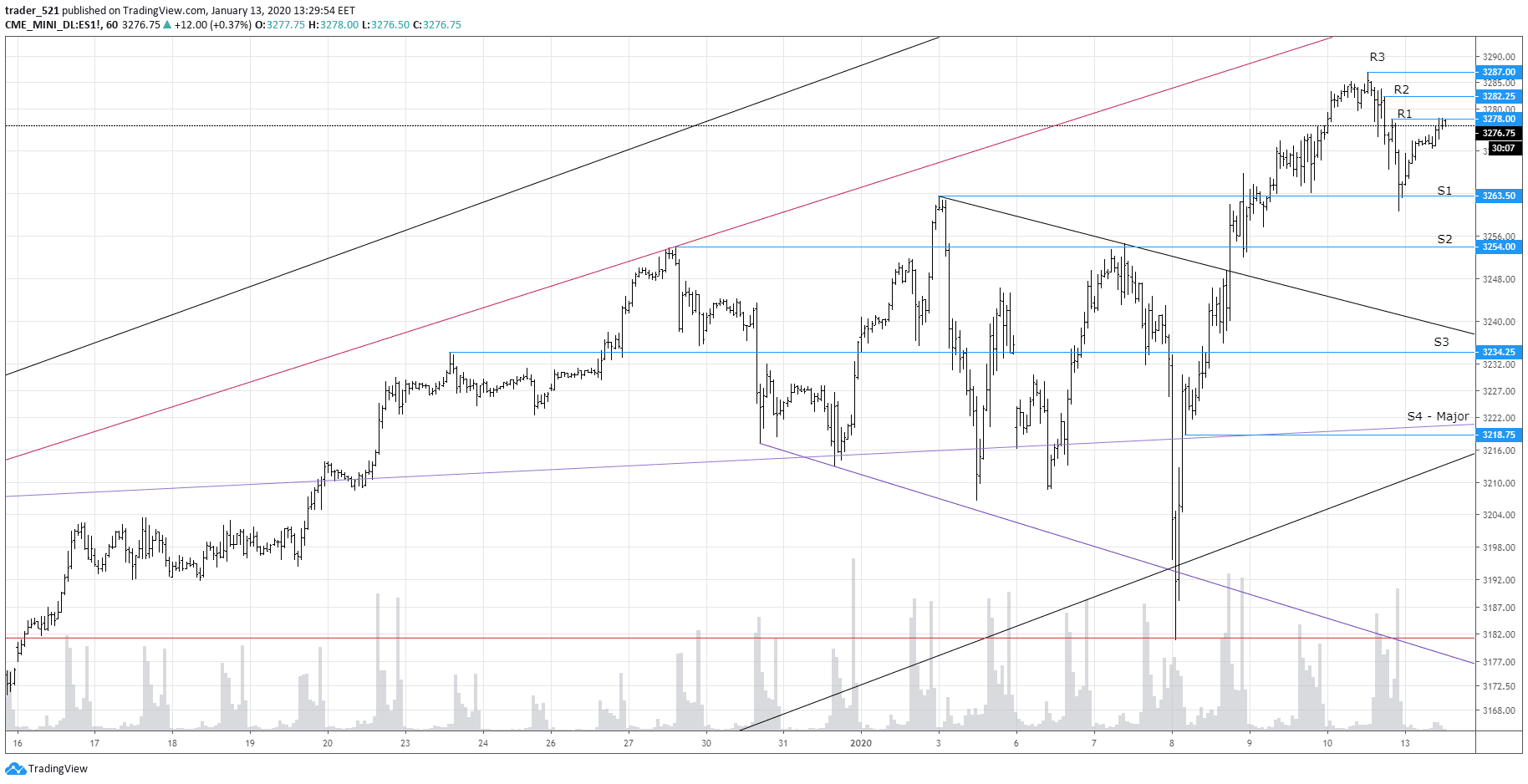 FTSE is still strong and it is tightening. Showing a consolidation on the channel blue line and potentially can push higher if it gets a trigger going. This one could be some economic or political news that will help investors push it; otherwise, it will slowly float in the range. Local supports around 7528 and resistance 7683.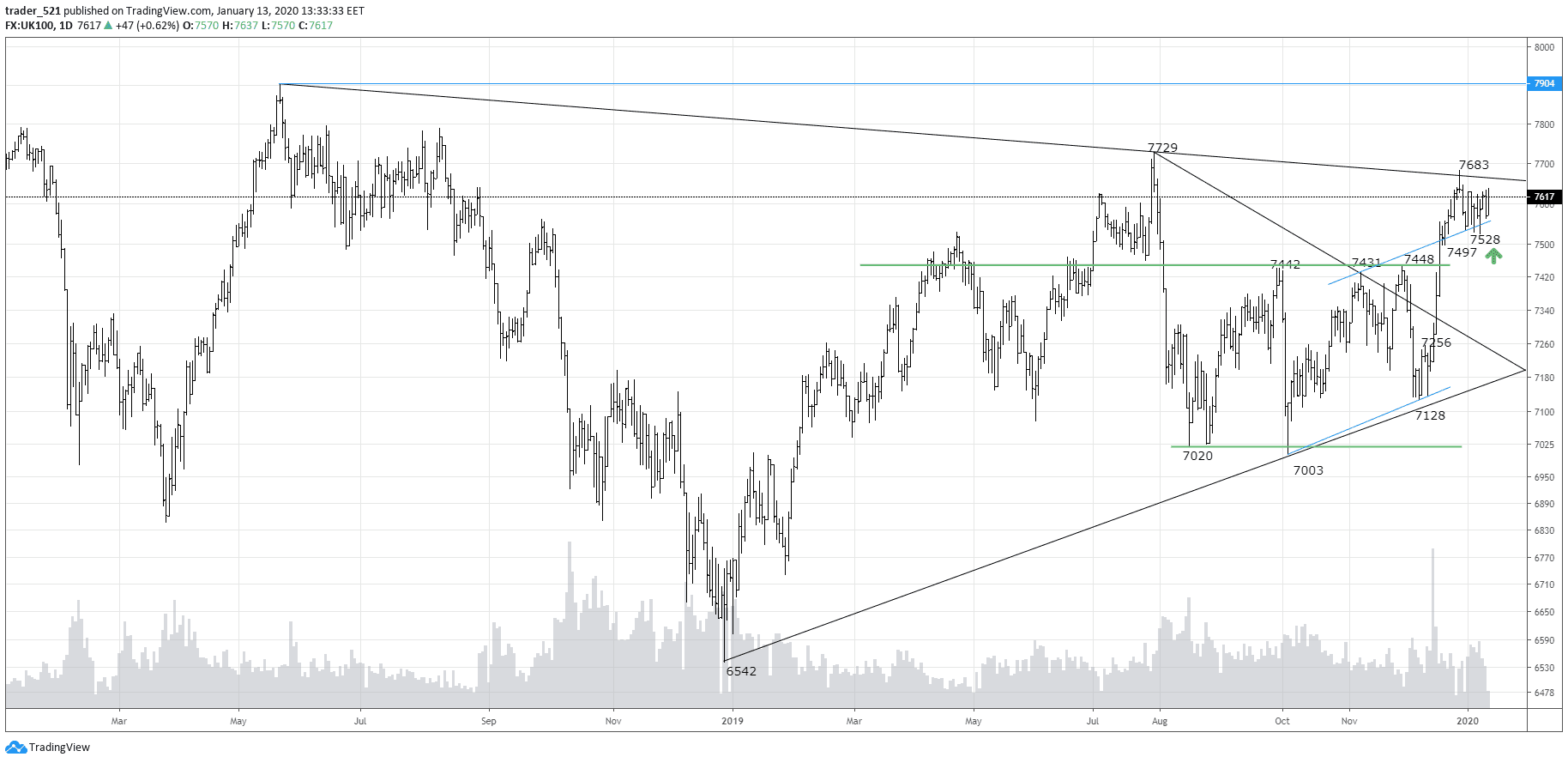 DAX is the weakest from the European indices but for now holding the technical level. Lets see if we can have a test around previous highs @ 13426. Don't get fooled in the story that all gaps should be filled.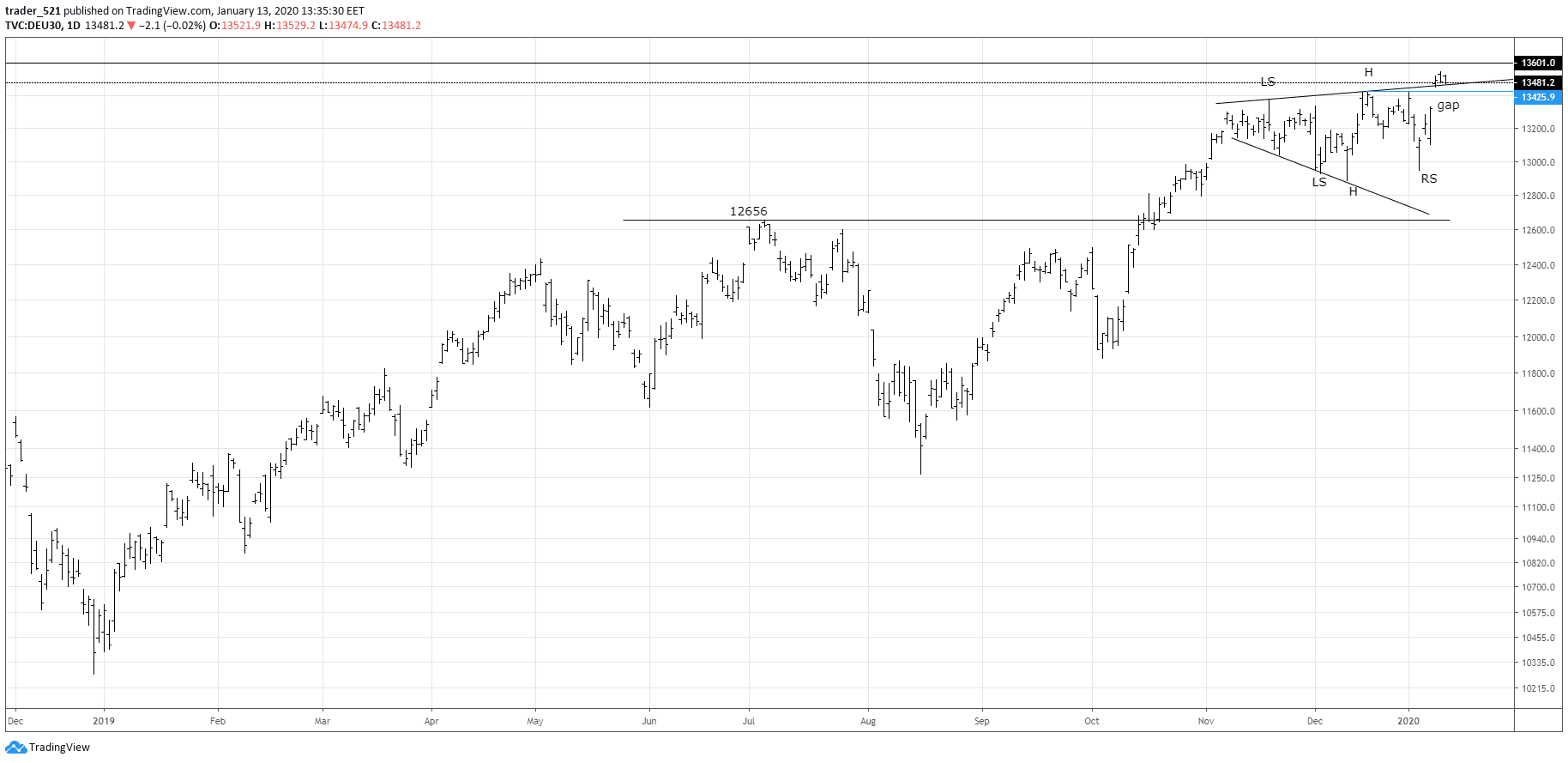 GC (Gold futures) did show some reaction vs the fibs and now holding. If the market will try a move lower, most probably gold will continue its move to the upside but before that happens, the fib area could be tested multiple times so don't get a blind long, lets see how a combination sets up with ES and GC.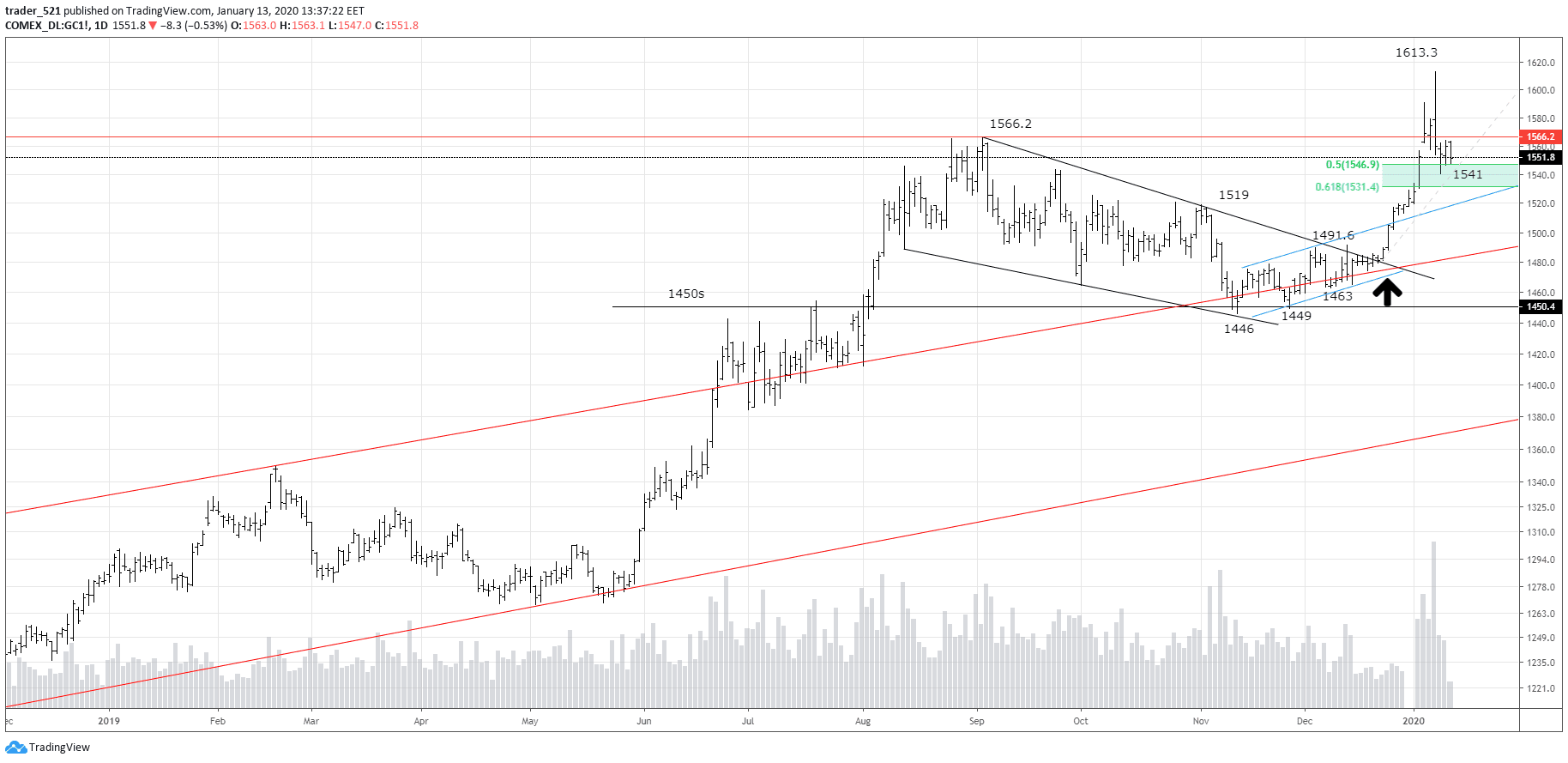 CL (Crude Light Sweet) closed as an inside day on Friday and today trading in the lower range. Next level of support at 58.02 with horizontal line and trendline combining.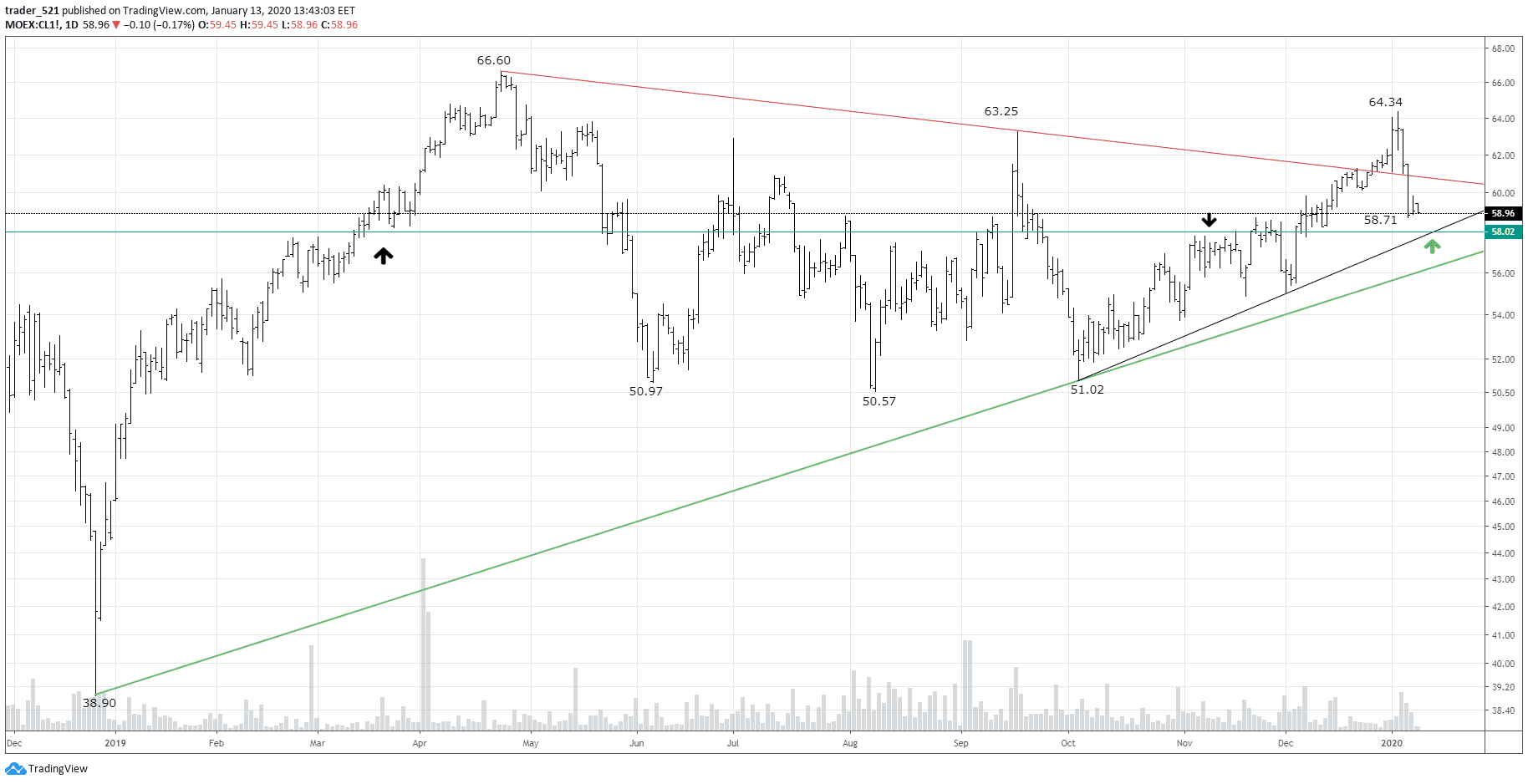 Join our Telegram Chatroom to ask me questions| https://t.me/asktraders
 Remember:
Never chase a trade once it's too extended from the entry zone.
Never risk more than 1% of equity per trade.
Happy Trading!
@Trader521