Its Tuesday and Monday sentiment was quite bullish despite some technical levels to consider. Currently Europe is down a little and SP500 also tried testing yesterday levels but got a nice bounce from 3275ish. Today major banks report in the US before market open so take note on JPMorgan, Citi, Wells Fargo. Lets take a look at the charts.
US Market Comments:
S&P Futures are trading in yesterdays range. We had a pullback to 3275ish where the trend line along with a level of support helped the price climb back into the higher range of the Monday. At the moment we have technical levels mentioned in the chart and we remain bullish. A strong resistance to mention is 3305 along with a weekly support at 3265ish.
S&P Futures: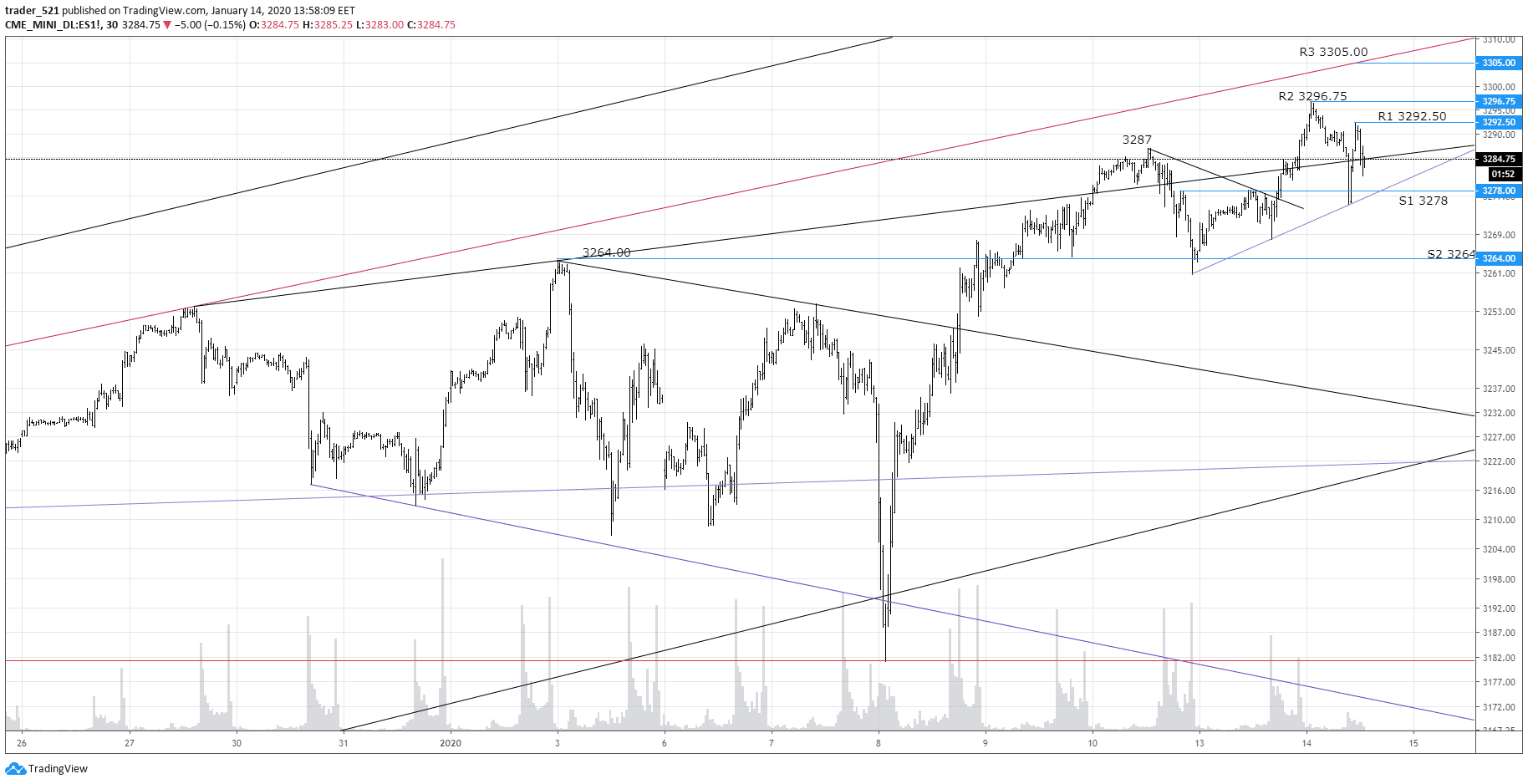 FTSE remains in the range. Consider scenario with a trend line breakout or a fade. Current levels does not provide an edge or a clear situation. The setup might be a flagging one but other indices have to confirm. See how FTSE shows relative weakness vs SP500 and doesn't show new highs.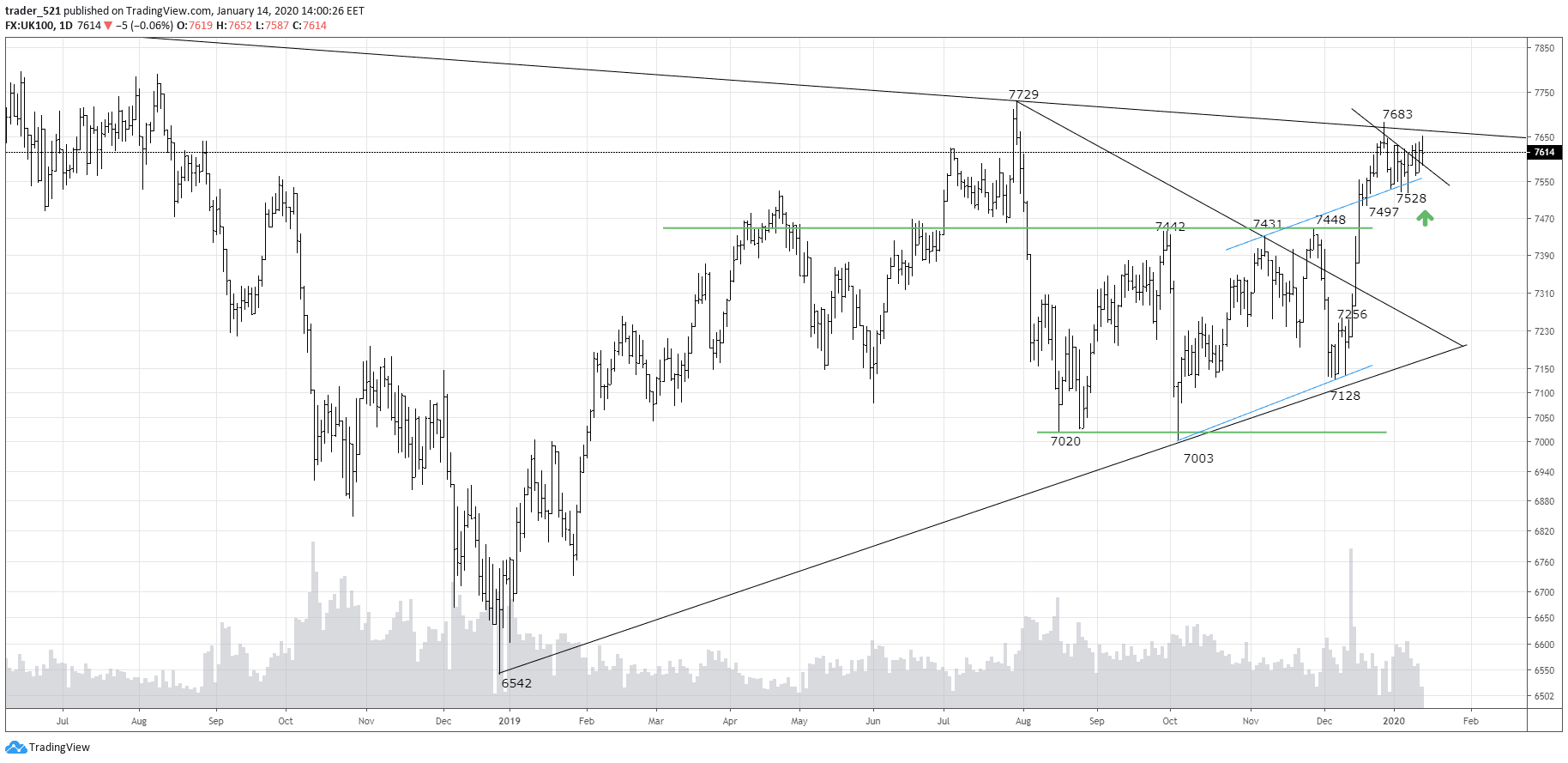 DAX is trying to fill in the gap as it broke the support zone. Currently gets some traction from the 13374 levels. Watch hourly charts for shorter-term clues. Consider that once we are back inside the broadening megaphone pattern mentioned on daily, the momentum shifted to the short side. Full gap fill at 13334.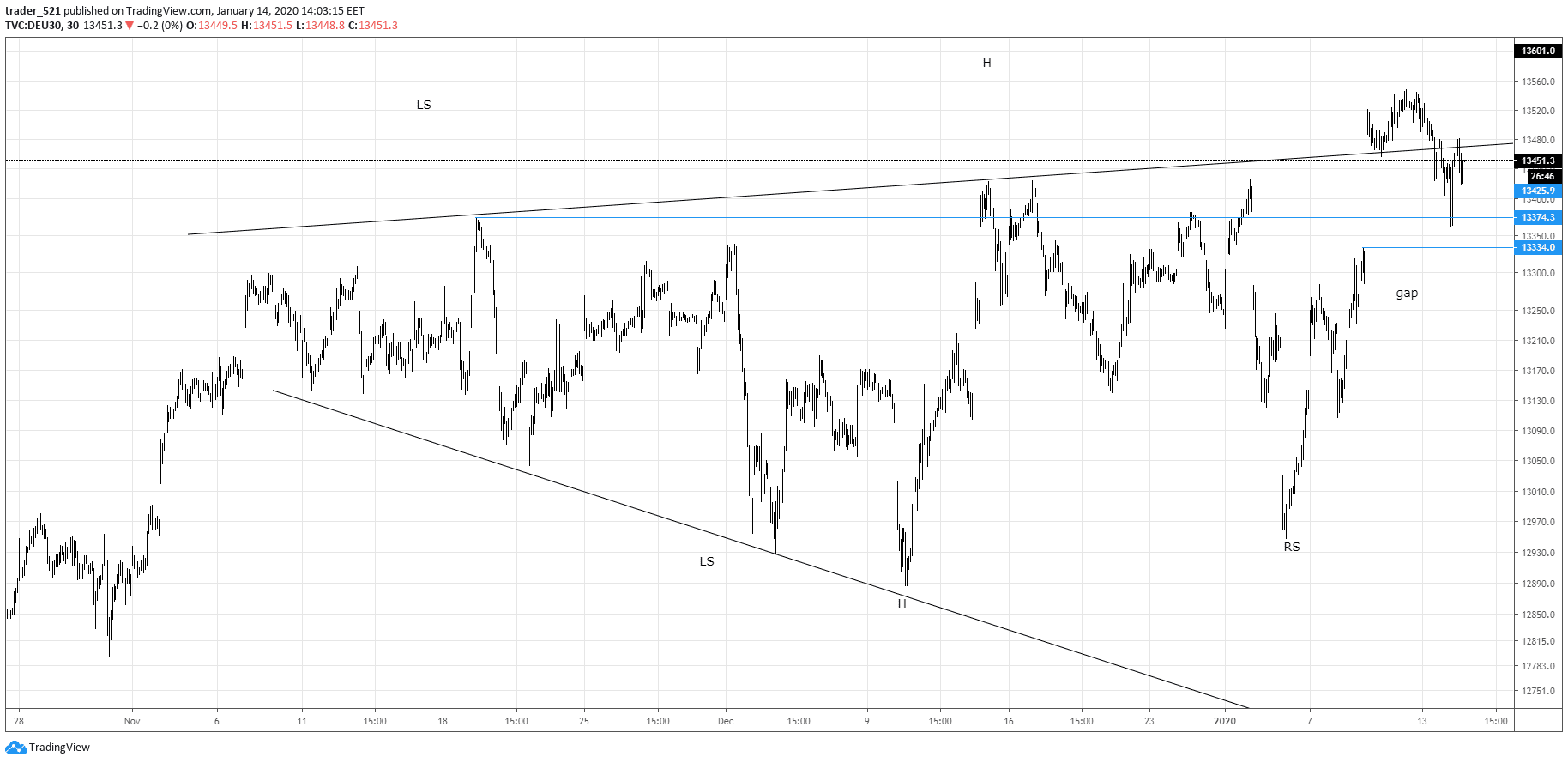 GC (Gold futures) made a local lower low to the 1536 area but quickly bounced to 1545ish. Currently we need more conditions for the trade to be triggered. If you are starting a position, start with wider stops and a smaller size. (4H charts)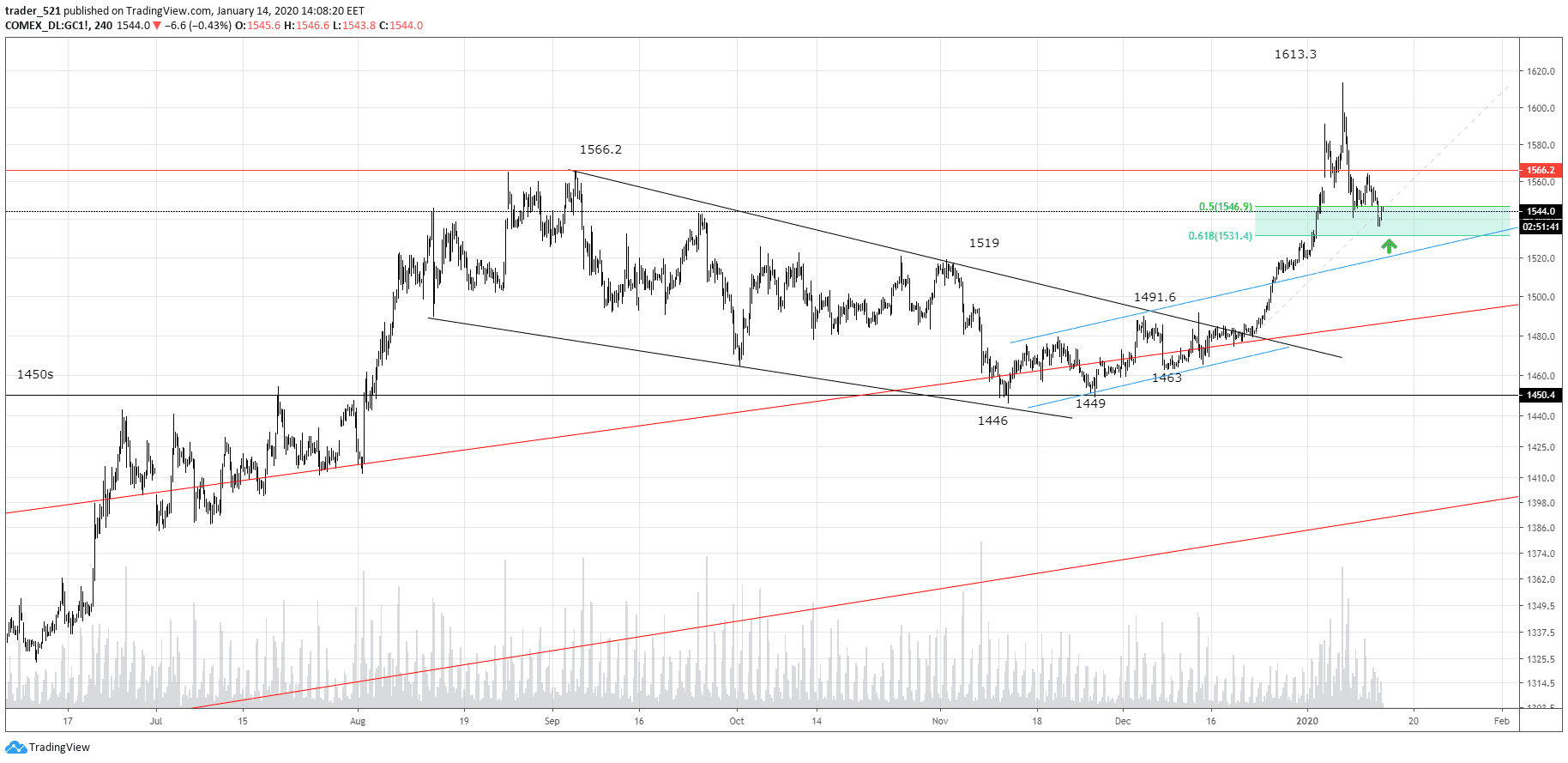 CL (Crude Light Sweet) worked perfectly out of our trend line and horizontal support. You could have been already making profits if you followed the 58 level for a buy area. Now we need a new higher low coming in the next few days on H4 or H1 charts, then daily. If you initiated, stops at low of the day. Make sure you don't risk more than 2% of your account on this one.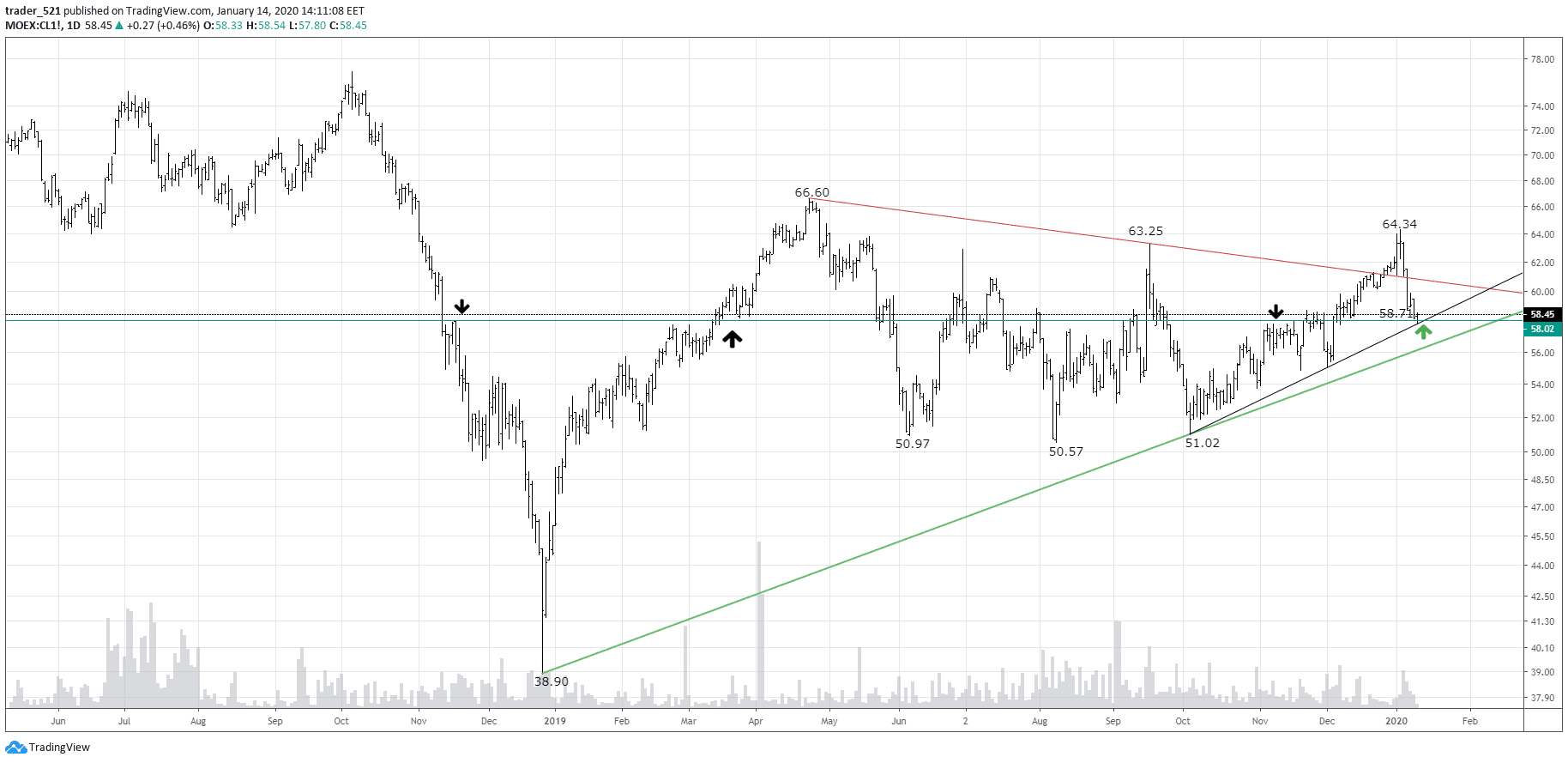 Join our Telegram Chatroom to ask me questions| https://t.me/asktraders
 Remember:
Never chase a trade once it's too extended from the entry zone.
Never risk more than 1% of equity per trade.
Happy Trading!
@Trader521