Finally its Friday January 10th. Yesterday we had a continuation move higher on almost all indices. The markets remain bullish and the sentiment gives lots of opportunities in the stock markets. Strong stocks move higher and give entry setups to active traders. Even Mr. Trump tweeted on the savings account 409k, which is actually 401k – everyone had fun. Ok lets stop talking and take a look at the charts. (NFP 1hr before US mkt open)
US Market Comments:
S&P Futures slowly moving higher on optimism. Currently in red a small channel is keeping the futures in an up-trending environment. We are having NFP news 1 hour before the market opens and lets see what type of volatility will we embrace. Supports 3275ish and resistance around 3300.
S&P Futures: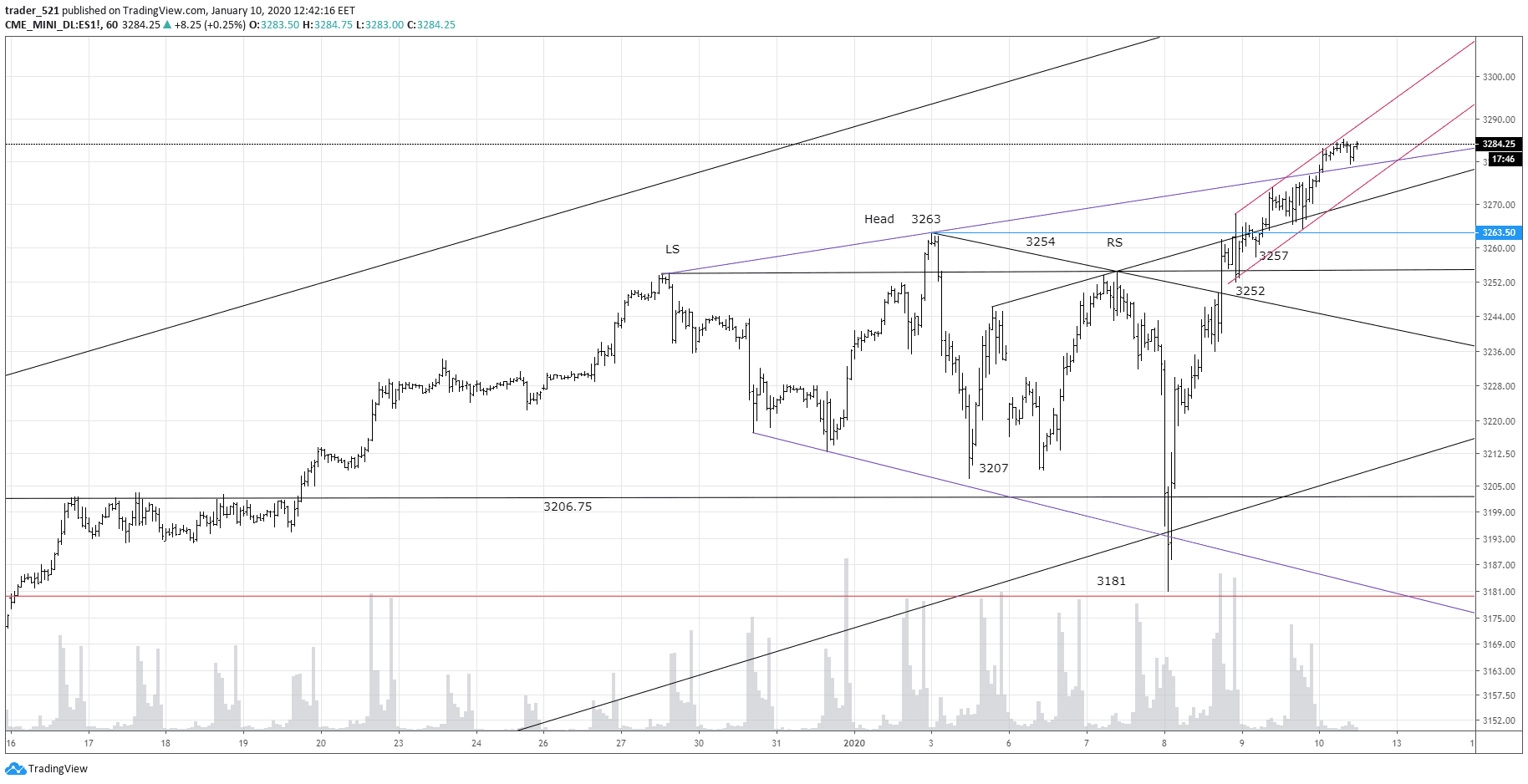 FTSE slowly moving flattish. Looking strong and potentially forming a flag. The breakout of the flag on Friday is not very probably so Id wait for a trigger next week to consider this trade. Supports 7525ish.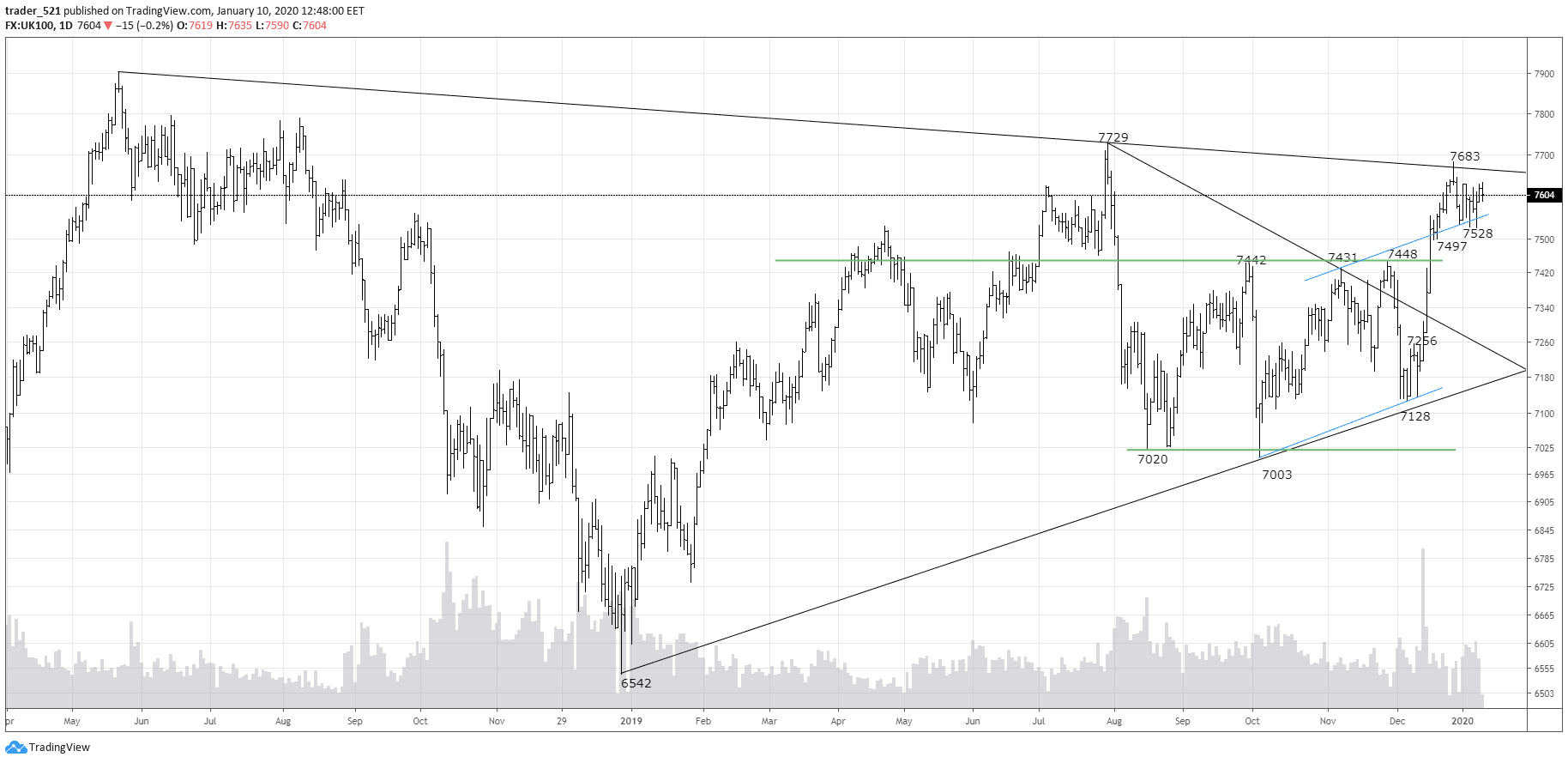 DAX is holding the gap and might push higher into its psychological level at 13600. It had a nice back-test of the previous resistance that turned into support so now 13450ish is local support.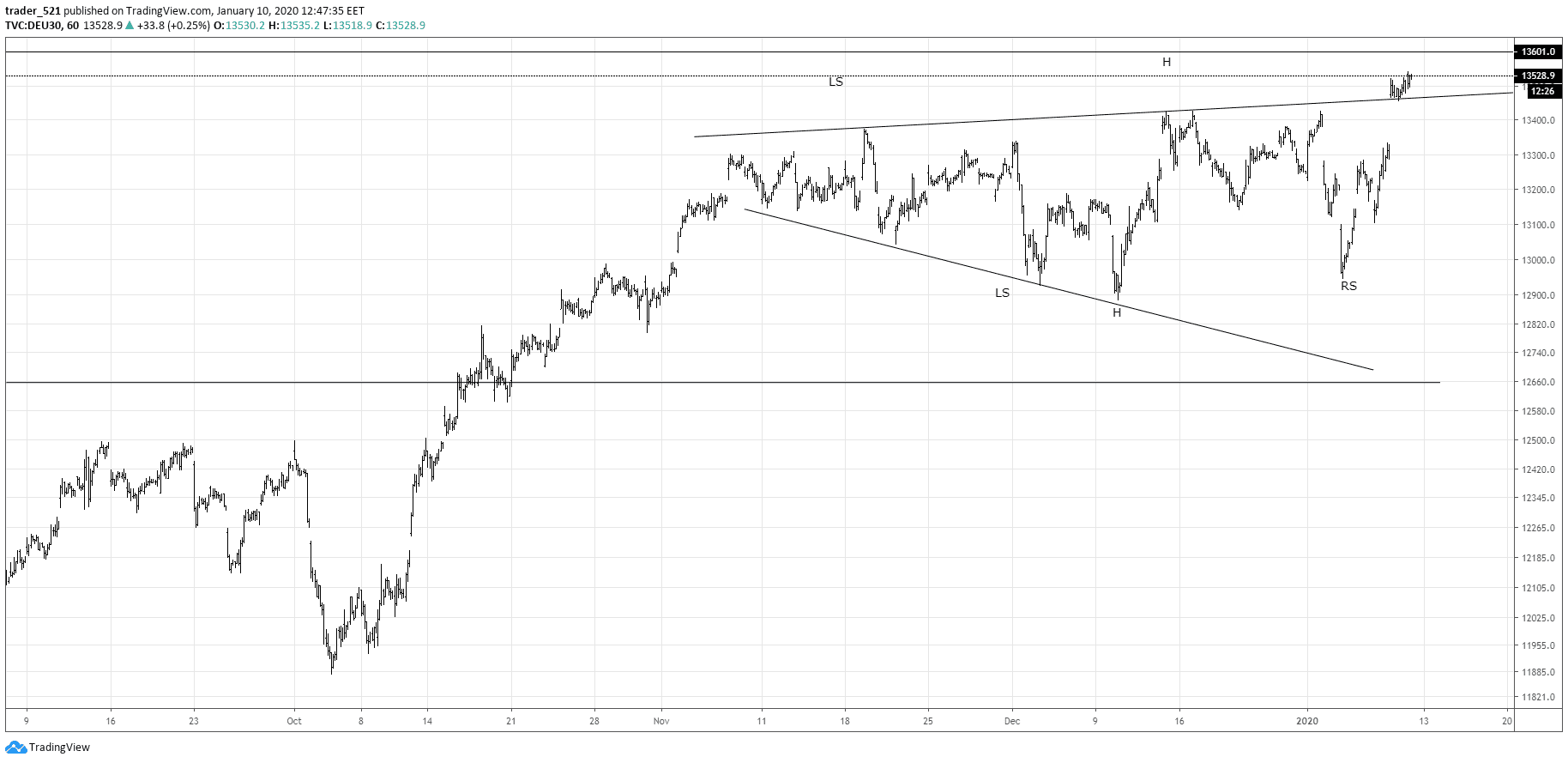 GC (Gold futures) slowed down but the US mkt is pushing higher. Please note that gold is not falling while the us mkt is taking new highs so there is a big change that if we start a correction, the gold might try and push higher. For now technicals say to consider 1531-1544 levels as buy areas.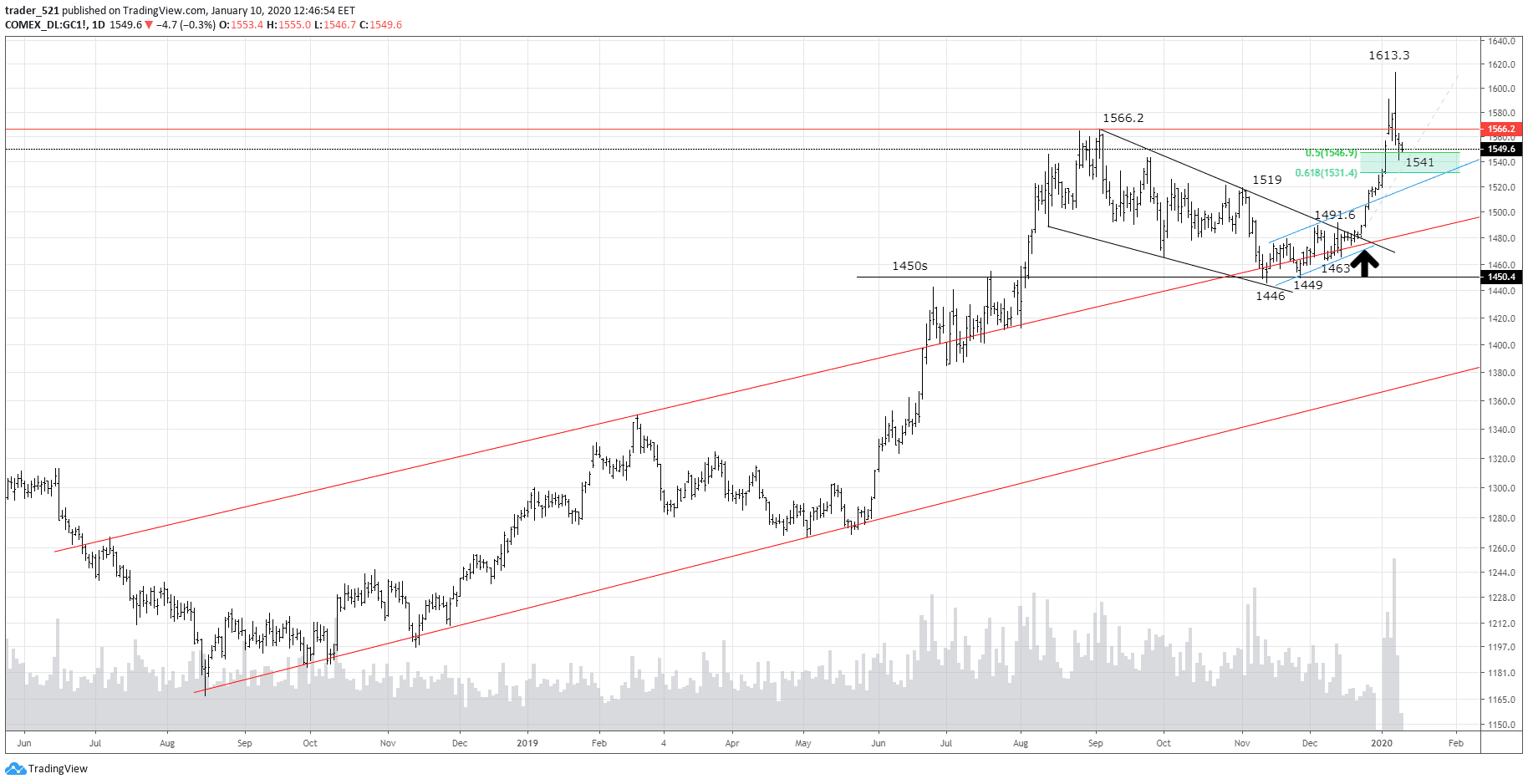 CL (Crude Light Sweet) is trading around 59.30 at the moment. At 58.71 is yesterday low and major supports as mentioned are near 58.00. Lets see if we get there today. There is a chance we should skip that day for CL trading and consider trying some in early next week.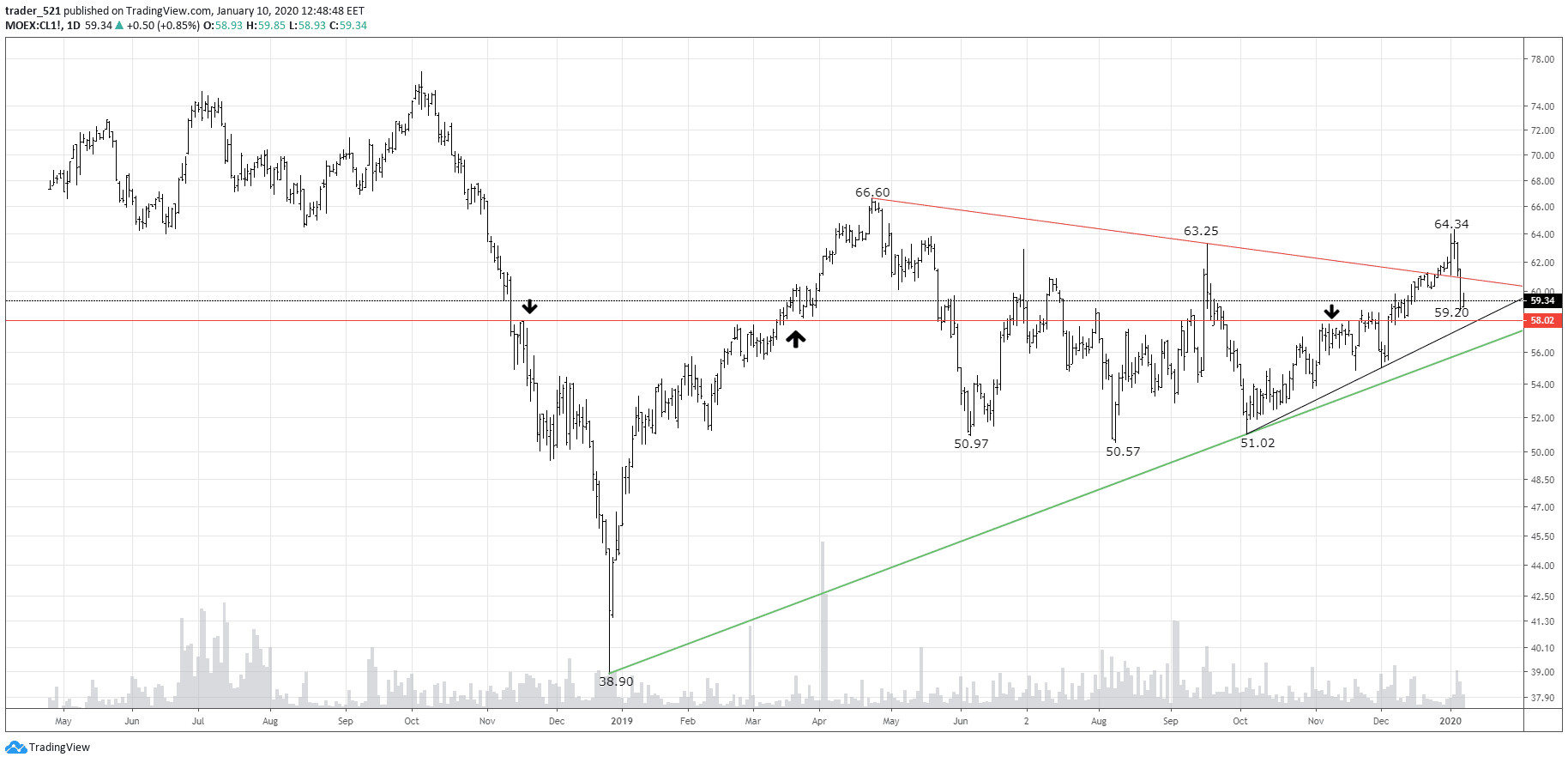 Join our Telegram Chatroom to ask me questions| https://t.me/asktraders
 Remember:
Never chase a trade once it's too extended from the entry zone.
Never risk more than 1% of equity per trade.
Happy Trading!
@Trader521