Its Thursday and our first full trading week of 2020 is coming to an end. Amazing volatility and great opportunities in Oil, Gold and SPX Futures markets. We are having NFP data tomorrow that might shake the sentiment a bit but for now, we are super bullish with SP500 futures making a new high. Markets continue to update their local highs.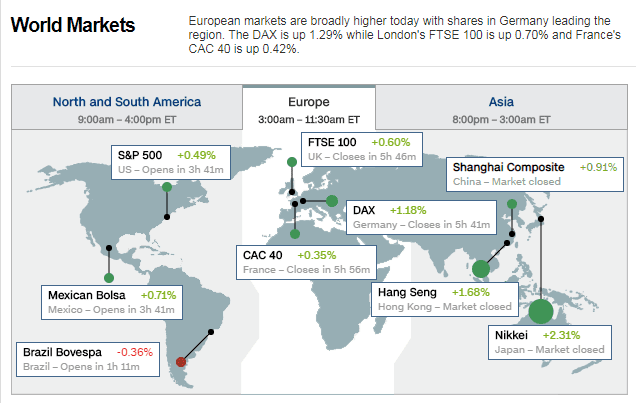 (https://money.cnn.com/data/world_markets/europe/)
US Market Comments:
S&P Futures hourly charts had a very aggressive buy-back from lows yesterday and continued further into the Asian session. Currently we updated our ATHs and the purple resistance is the short term resistance for the price to embrace in the current session. We do see the megaphone pattern forming over 4 days and that is not a good sign. Its not a short signal yet but as ranges starts to expand, expect the unexpected. Level to watch 3276ish.
S&P Futures: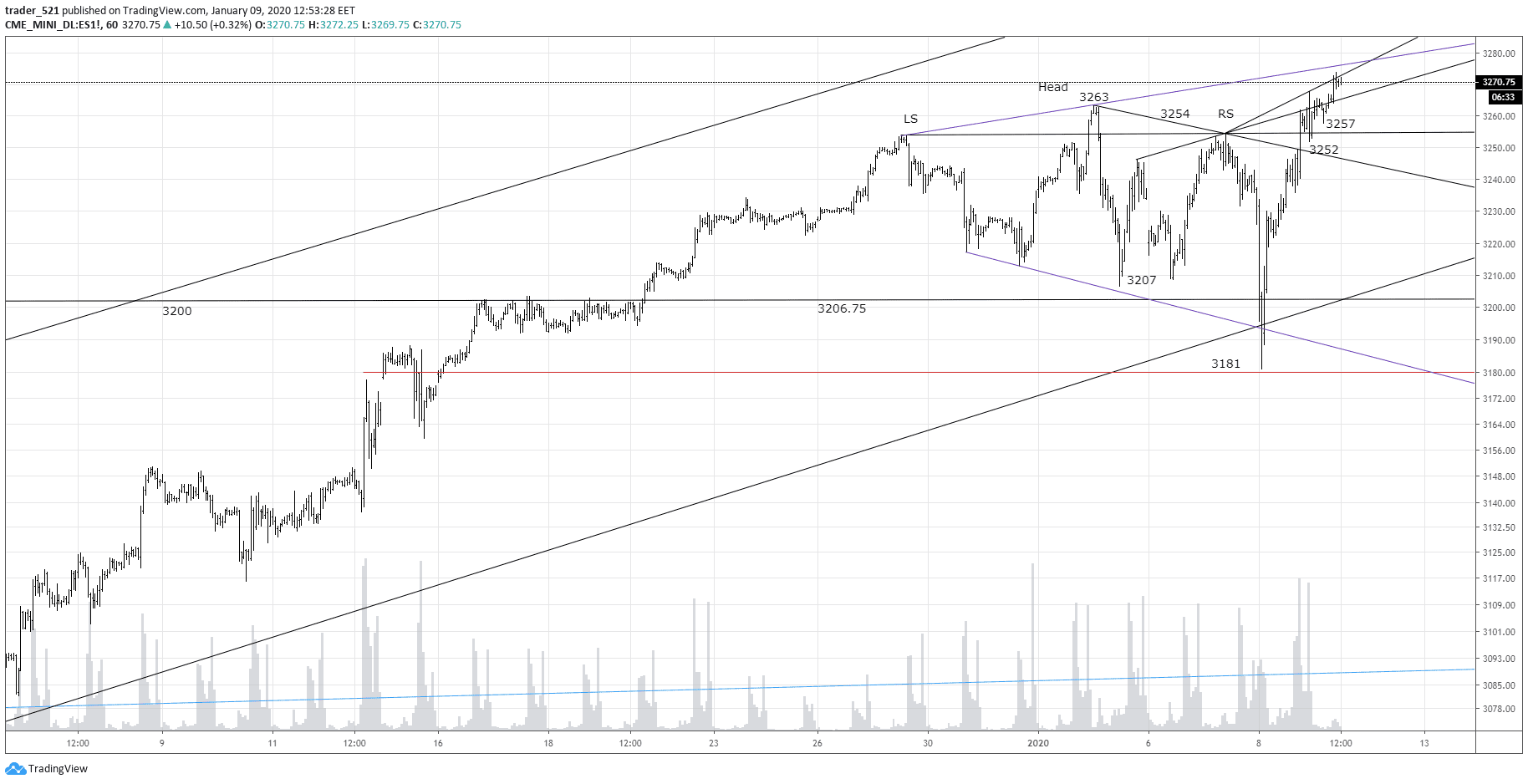 FTSE held supports near 7540s and now trading higher. We still have the trend line with the resistance pivot at 7683 to be taken if we want to see higher prices. Other markets should support that move also or some fundamentals should trigger a push in Europe.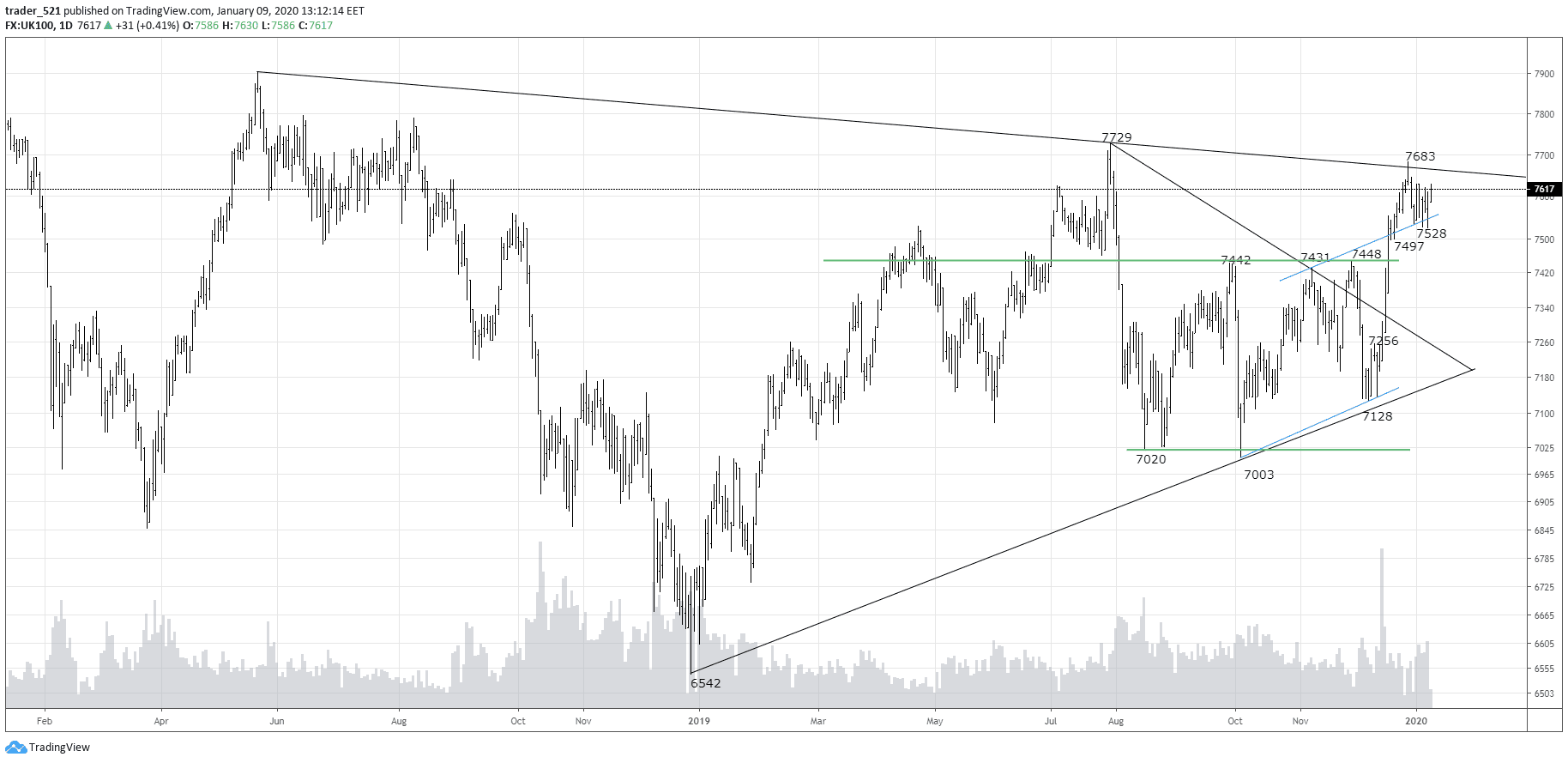 DAX super bullish today, gapped higher now resistance can become support and we might see higher prices near 13600. We had no expectation for this move to happen so aggressively. Sometimes we miss things too.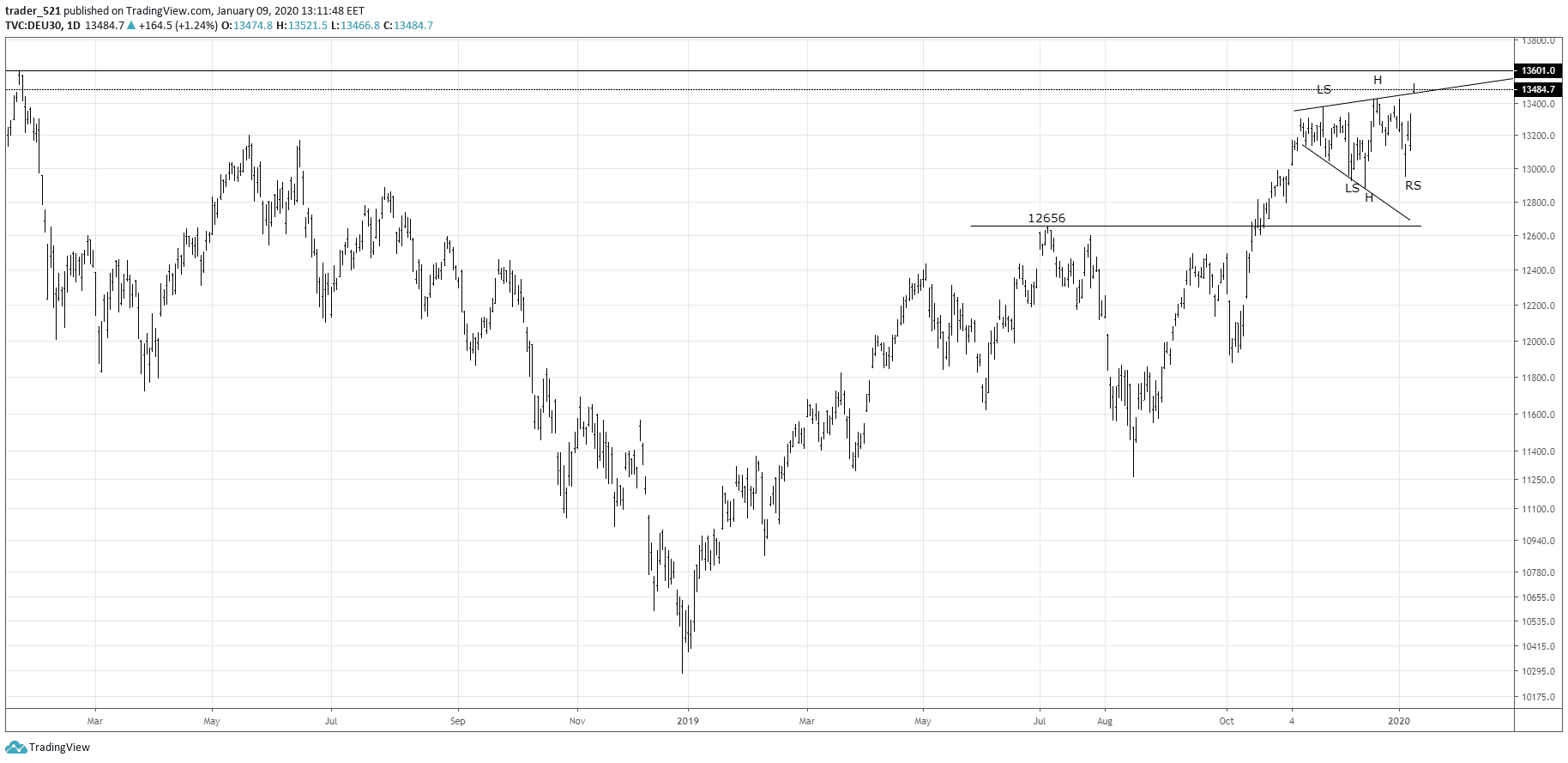 GC (Gold futures) continues to fall back as the markets become constructive and clear bullish again. Now we are trading near fibs area but lets see if we have to back-test the channel resistance line in blue. It would be good for gold to have a few days of flattish action and then push for another leg higher. Consider GC trades to be in accordance with ES.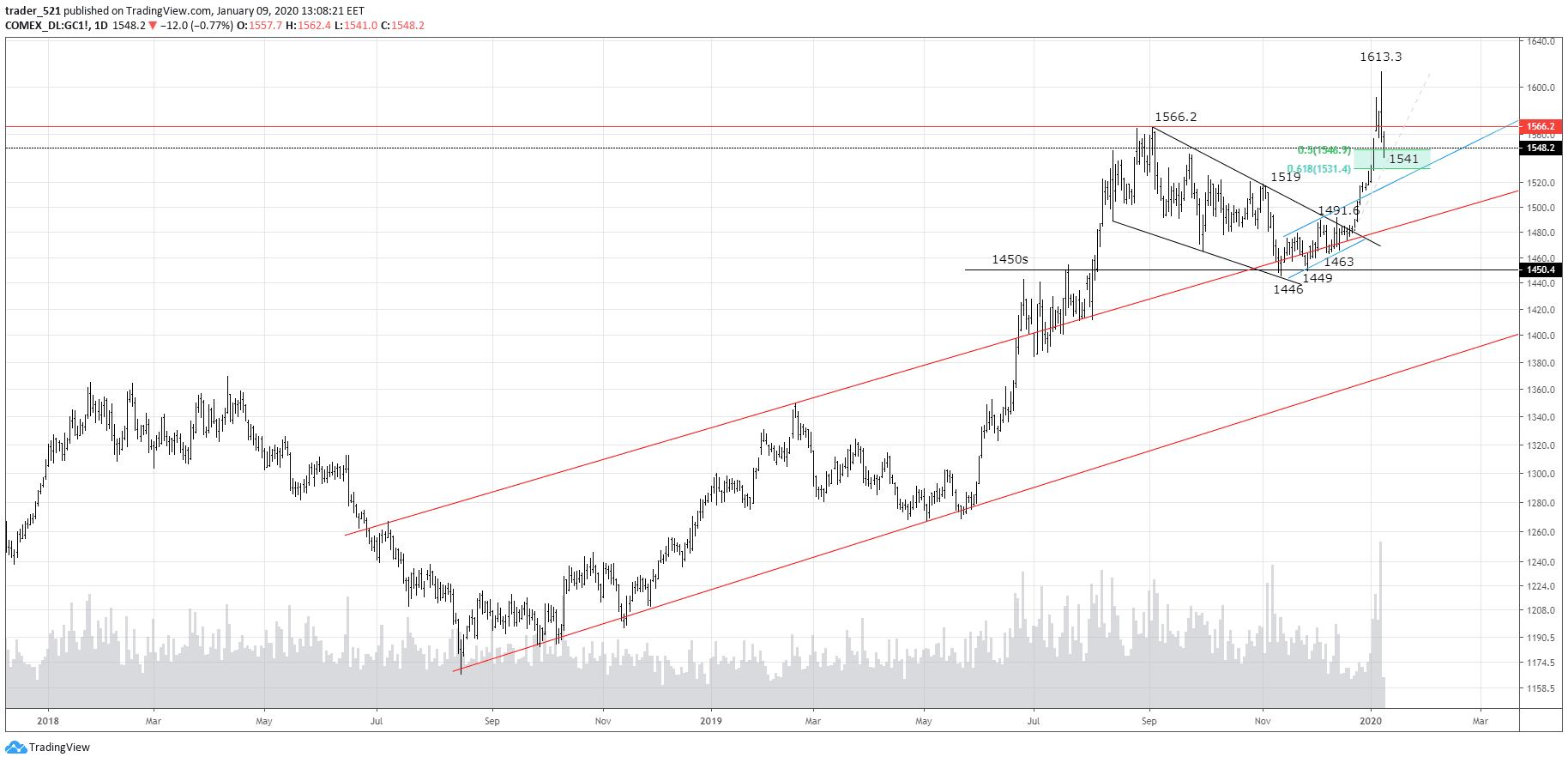 CL (Crude Light Sweet) dropped considerably and now might be trying to find a short term bottom. We have the black support line and an important area near 58.00. In our humble oppinion we may see a little lower prices with the trendlines to catch-up and then we can think of a trade.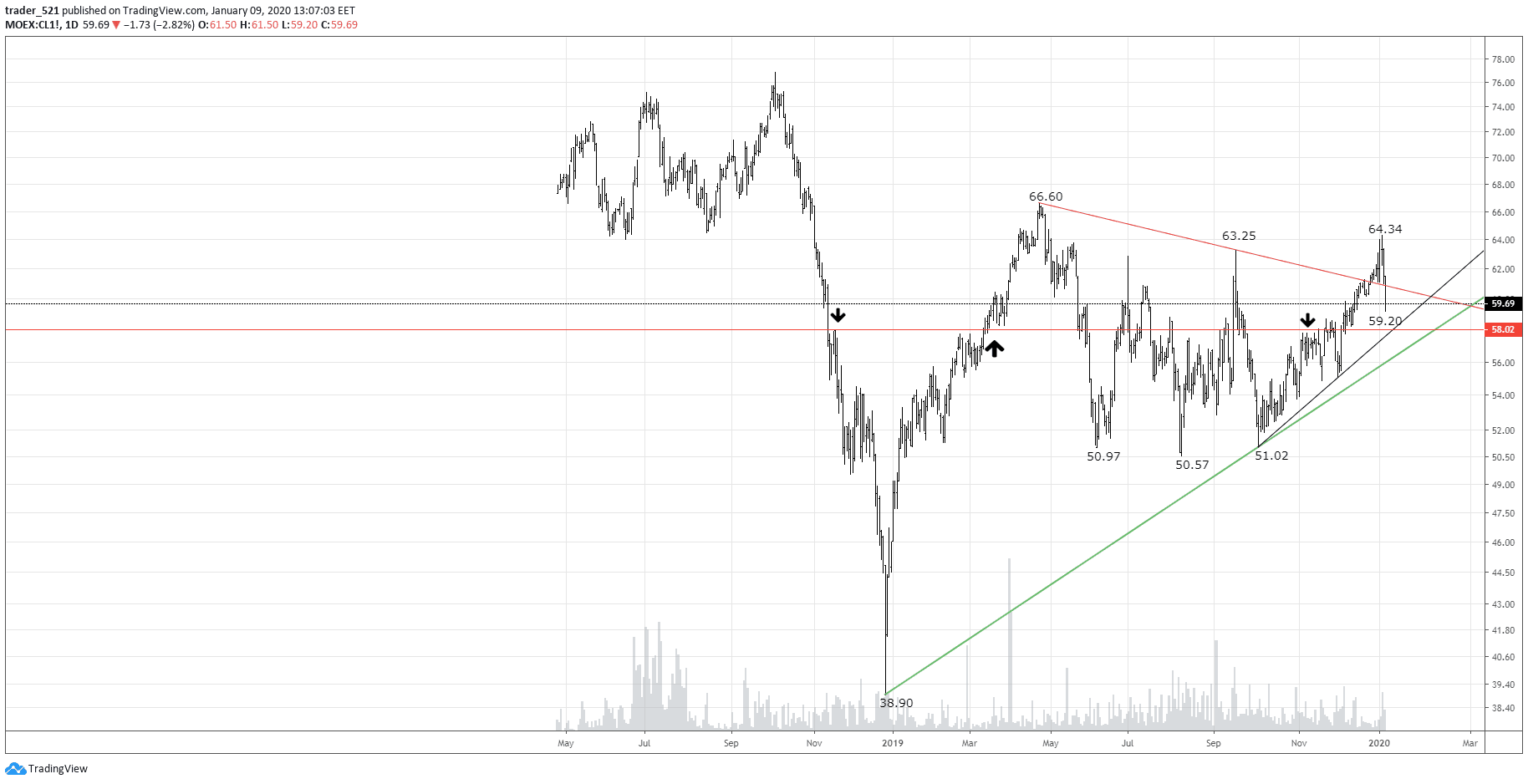 Join our Telegram Chatroom to ask me questions| https://t.me/asktraders
 Remember:
Never chase a trade once it's too extended from the entry zone.
Never risk more than 1% of equity per trade.
Happy Trading!
@Trader521