Monday the 2nd and we have a new All Time High in S&P futures. The trade tensions are getting lighter and optimism is increasing for now. Europe is higher with only CAC40 being a laggard.
US Market Comments:
Black Friday in the US went well and optimism is back pushed by good news on US China deal. SP500 futures made a new high this morning at 3158 and retraced a bit. Current support levels area near 3140s which is a point of reference and probably some traders placed their stops there. Will not be surprised if we test these levels in the nearest sessions. We are already far with the trend and some back and fourth action may take place soon. Maybe December some of the big investors will want to take some profits to show a decent performance for the year. Also note the previous pivot at 3132.50.
S&P Futures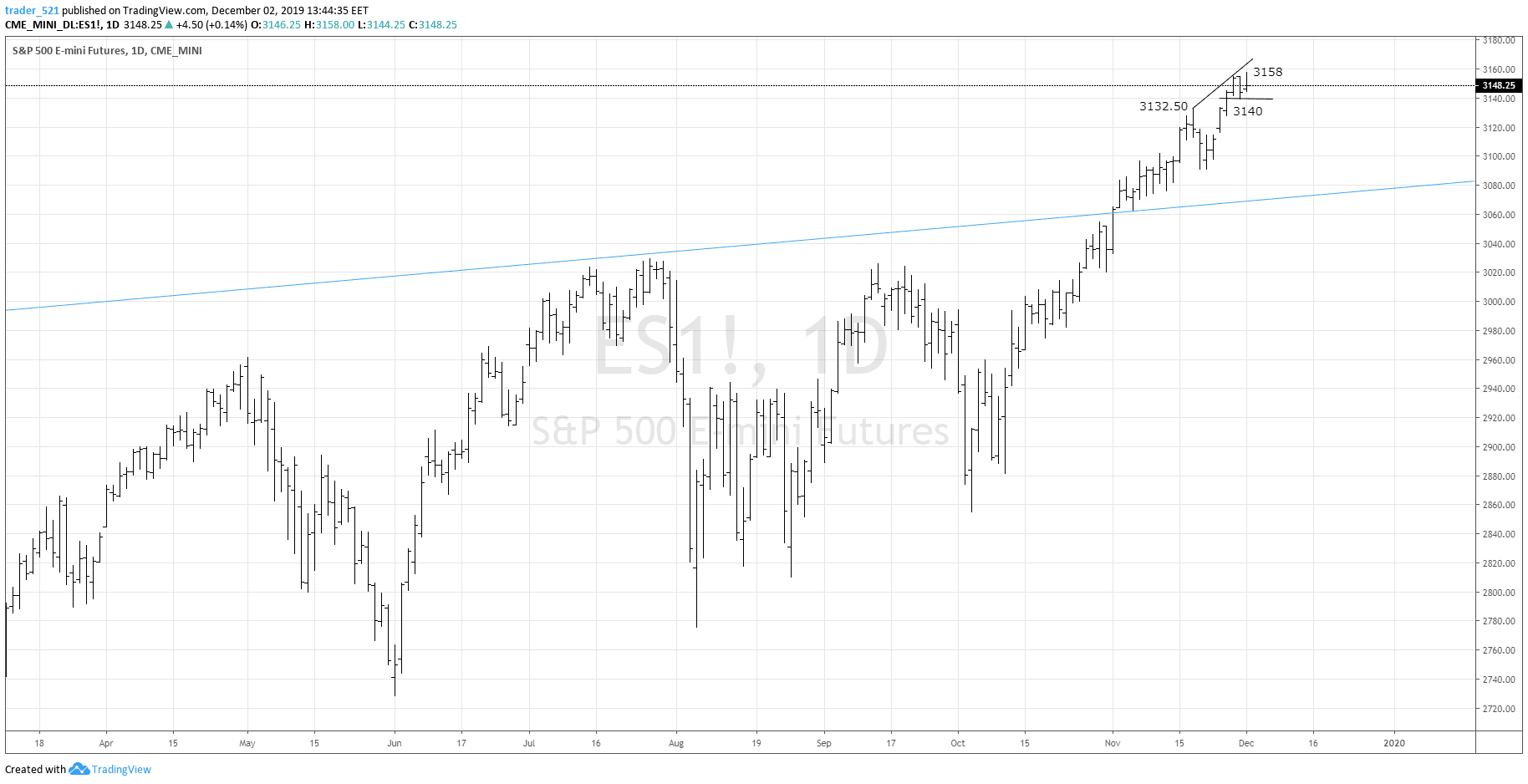 FTSE is retracing from the resistance zone noted between 7450-7440. Local pivot high is 7448 and the low is at 7200. The trend line also shows us some potential support at 7250 but the weeklies show us a range. Id limit my exposure to this instrument or take only short-term trades' intra-day.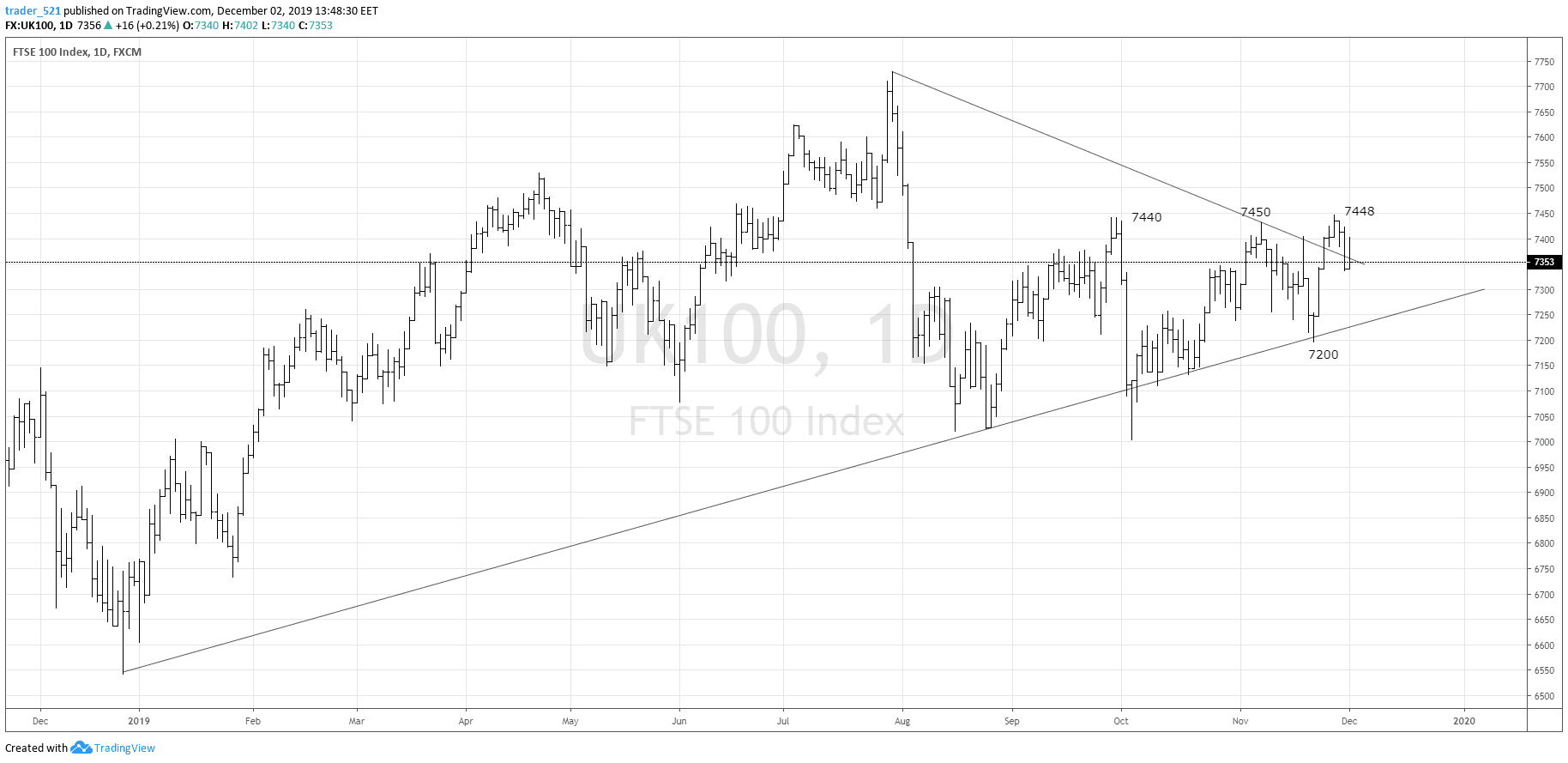 DAX seems like it has some pressure on the resistance line of the H&S pattern on the daily chart. Bears stepped in near 13314 and now lets see if we hold Friday low which is 13165. If we break it and close lower the support, that might signify a short term trend change.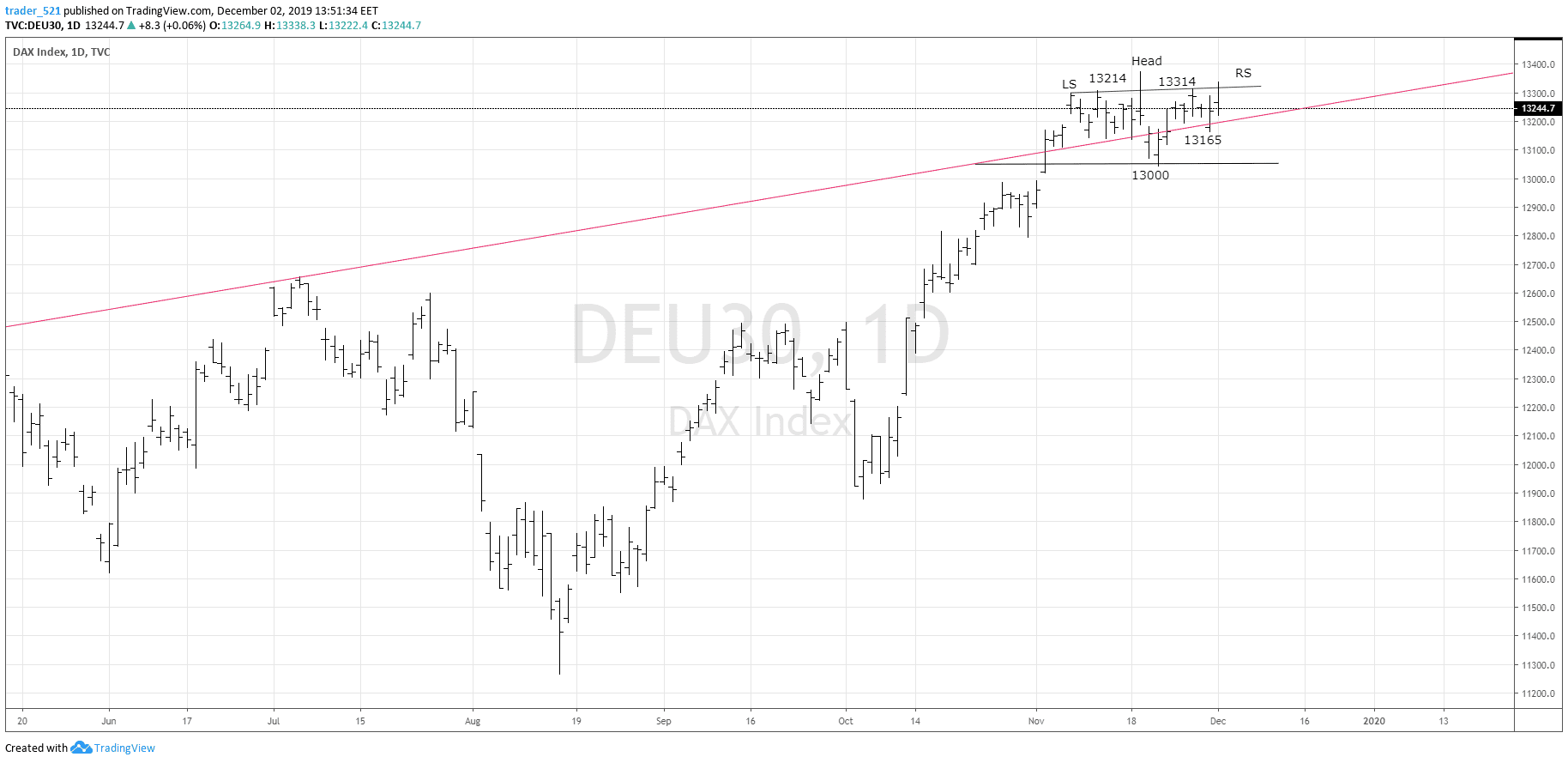 GC (Gold futures) is holding 1460s and for now it's a point of reference. Even If we break it to the downside, we have to wait for the reaction near the trendline around 1450s if it occurs. Thursday 1473 is a short term resistance with the next pivot at 1479. Check the ETF as a clue as it may be confirming the setup.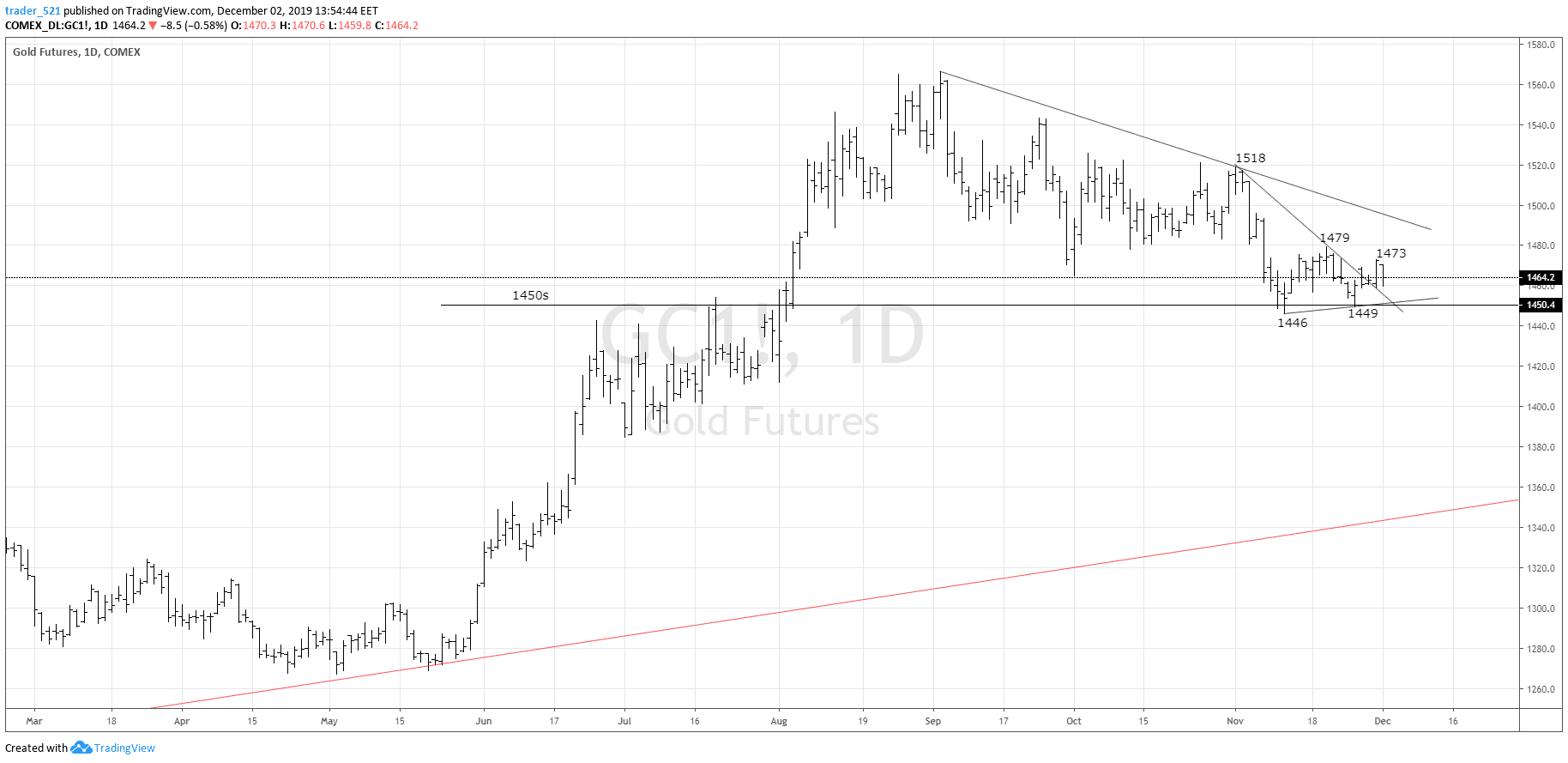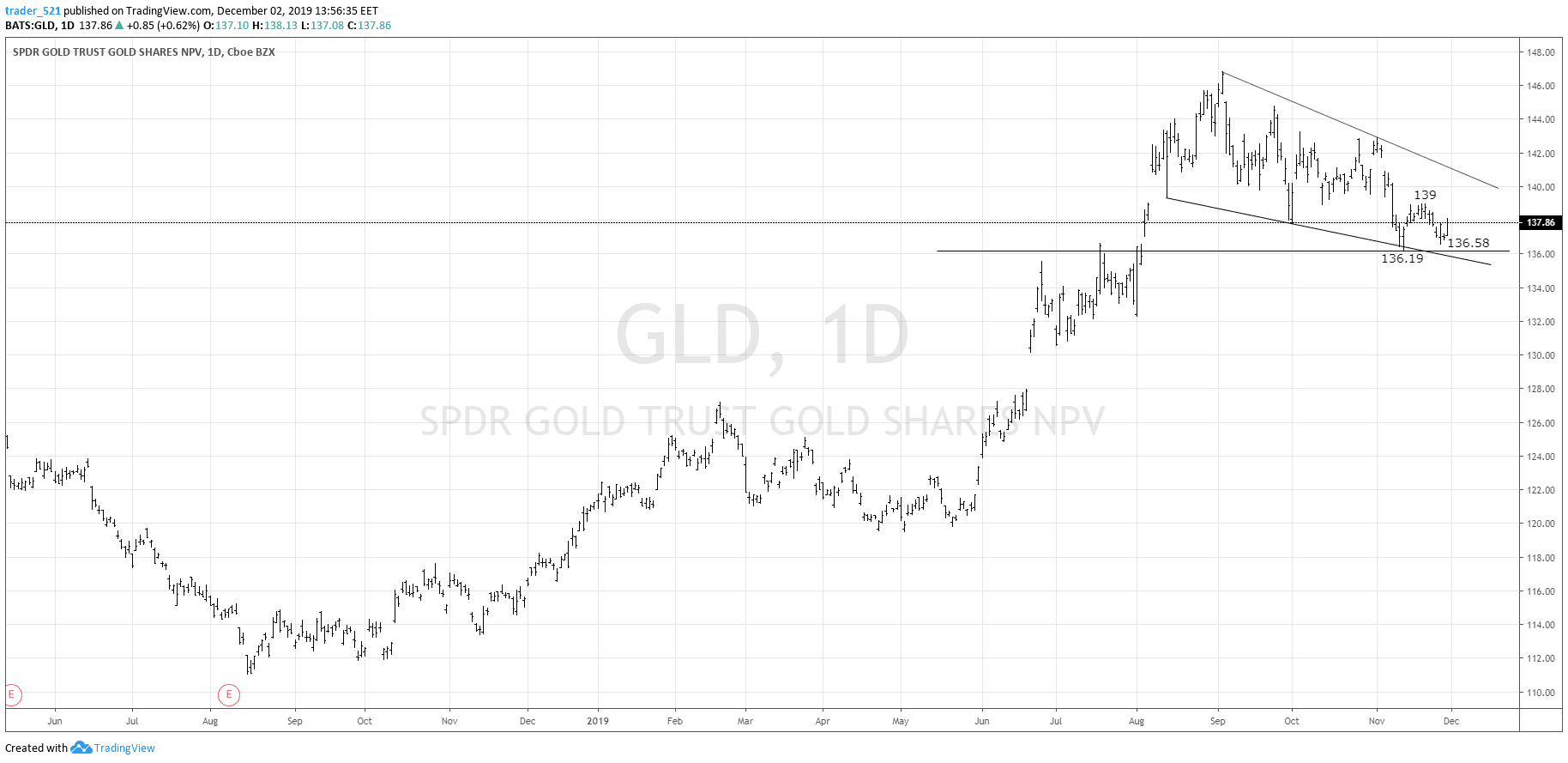 Join our Telegram Chatroom to ask me questions| https://t.me/asktraders
 Remember:
Never chase a trade once it's too extended from the entry zone.
Never risk more than 1% of equity per trade.
Happy Trading!
@Trader521