Good day traders! NATGAS has broken below the February 2016 low last month and continues sliding lower on my long-term center median line.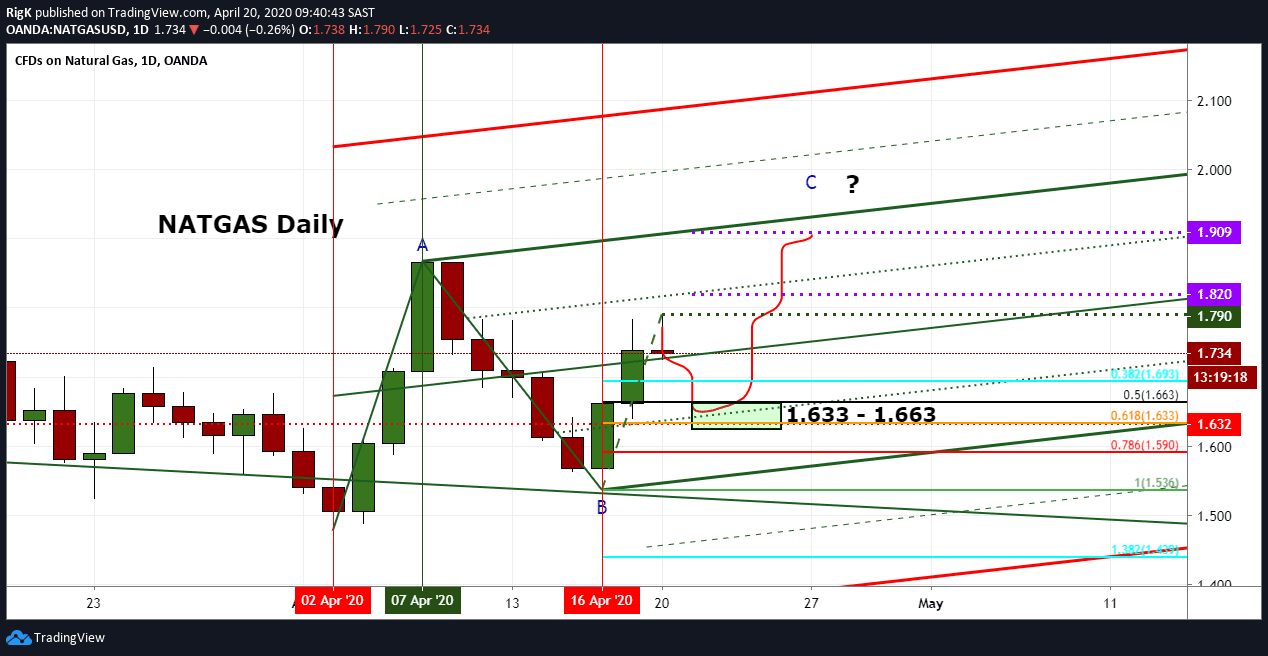 Since early April price bounced higher, which could have been the first leg of a corrective phase. A higher low then formed on the 16th of April which might be where the second wave higher started from that could eventually extend above the April 7th high.
If NATGAS moves lower from current levels, then I would like to see support come in around the 1.633 – 1.663 price zone BUT any lower than that would challenge the idea that higher prices are possible.
Support might even come in at the center median line of a smaller pitchfork but should price break above the 1.790 level, then we could see a move towards the 1.820 and 1.909 price levels or even higher.
I'm viewing the current price action as corrective within the larger bearish trend and expect NATGAS to move lower at a later stage before a stronger low materializes.
More updates to follow.
Bias: Bullish during this proposed corrective phase
Potential support: 1.633 – 1.663 or at the center median line
Potential targets: 1.820 and 1.909
Until next time, have a great day and stay safe!
Richard Krugel