Thursday 7:30am in NY. Good morning, congrats to everyone who is already at the gym because I am not there yet.
Market Comments:
After yesterday No trade deal this year news, the S&P Futures pushed lower and has hit supports setting up a low at 3090. Europe and Asia had set new session lows but now are trading way higher.
(https://money.cnn.com/data/world_markets/europe/)
FTSE continues its drop showing relative weakness. Support area around 7100.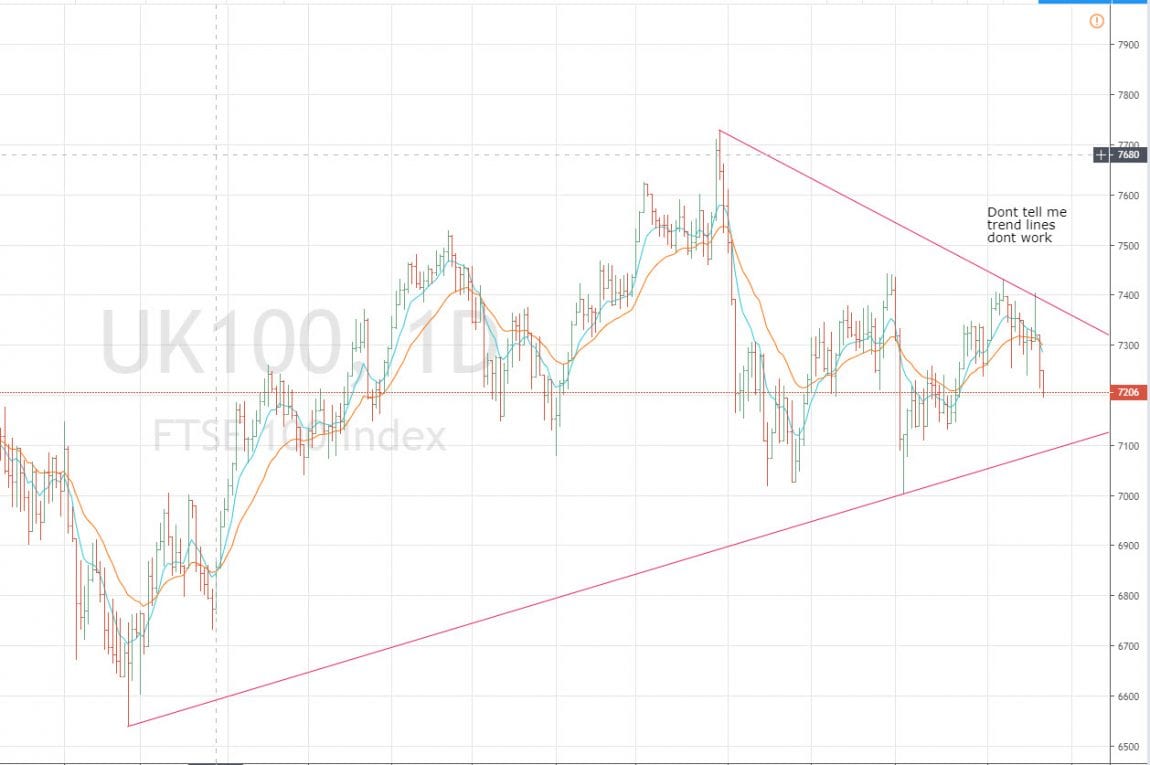 DAX is tricky and for now support around 13200 becomes resistance for the short term. We bounced of 21 EMA and the next target is 12990. If you are short, consider 13200 as a level of balance to play from. Stops should be higher for now. The US open can give us some clues.

The trade could be considered.
S&P500 Futures closed on 8EMA and now we are trading inside yesterday range. If we break it to the downside, we may quickly consider 3070s as a point of reference. Current resistance is at 3120 and this may be crucial for today. Do not forget that we have options expiration tomorrow as we are into the 3rd week of the month. Also consider that next week will be Thanksgivings and volatility will likely be eating a big fat Turkey starting Wednesday afternoon. Don't get mad at the market, it's almost Friday.

The trade could be considered
GC (Gold futures) are slowly holding. Lets see if we can break the 1480s and move higher to 1500. Market undicision could help.

Trade to be actively managed.
For those of you who are trading US equities, we are having chart request sessions, Monday to Thursday 12pm-2pm time in our real time chatroom.
Join our Telegram Chatroom to ask me questions| https://t.me/asktraders
 Remember:
Never chase a trade once it's too extended from the entry zone.
Never risk more than 1% of equity per trade.
Happy Trading!
@Trader521