Good day traders! The NZD/CAD touched down at the lower line of a channel in March this year and bounced higher. That same channel has contained price since the high back in November 2016, and I'm currently viewing this bounce as a corrective phase within the larger downtrend.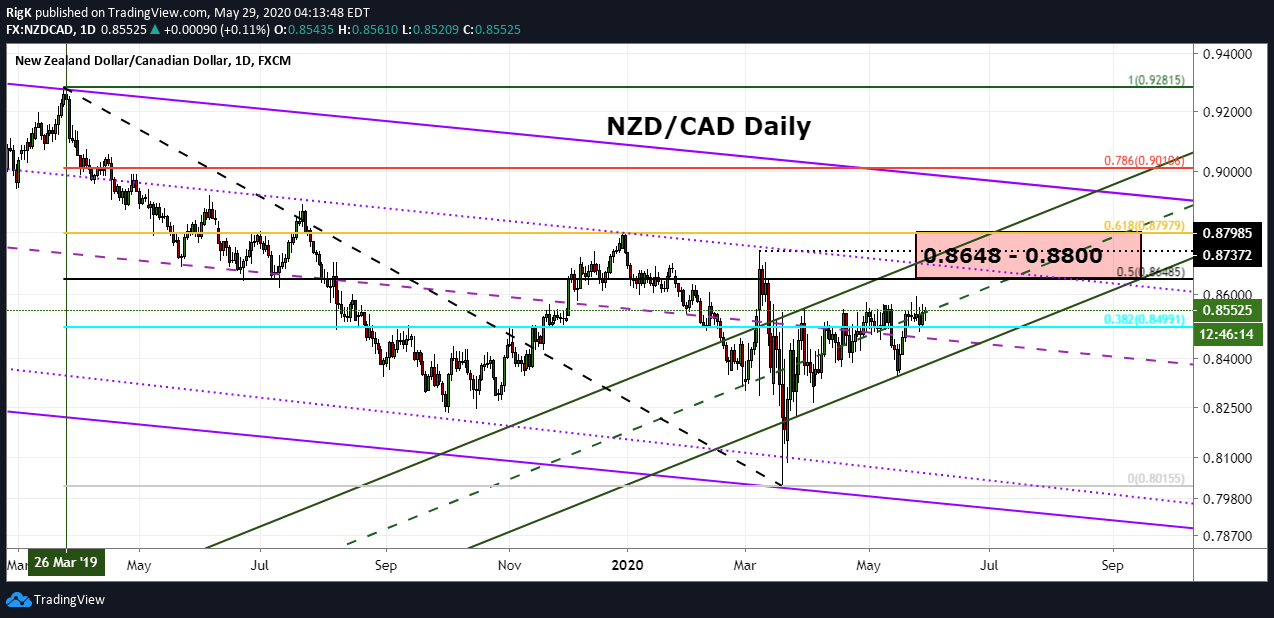 Price in the near-term has the potential to go higher unless it fails to clearly break above the centerline of the green channel.
Above the centerline, the first zone of resistance that could halt this proposed correction lies between 0.8648 – 0.8800, and the second major level of resistance will be the upper channel line.
This proposed corrective phase might not be over yet, but the NZD/CAD could eventually challenge the March low, this year or next.
More updates to follow.
Bias: Long-term bearish
Potential resistance zone: 0.8648 – 0.8800 and upper channel line
Potential targets: March 2020 low
Until next time, have a great weekend and stay safe!
Richard Krugel