After the rising tensions over the weekend, the markets created a gap and showed some weakness on Monday. Currently we are in the European session with DAX leading the drop and FTSE and CAC following. US Futures are also in the red territory but not dropping as aggressively as Europe. We are in our non-holiday week after the new year so lets embrace volatility and trade both ways.
US Market Comments:
S&P Futures are trading inside Friday range and looks like we may hold 3200. Of-course we will know for sure once the market opens. Currently there is no reason to go short as we are near supports and even if we break lower, technically we remain in an up-trend as soon as we hold the channel. Consider a reaction versus Friday lows + 3200. Be prepared that we have unemployment data this week.
S&P Futures: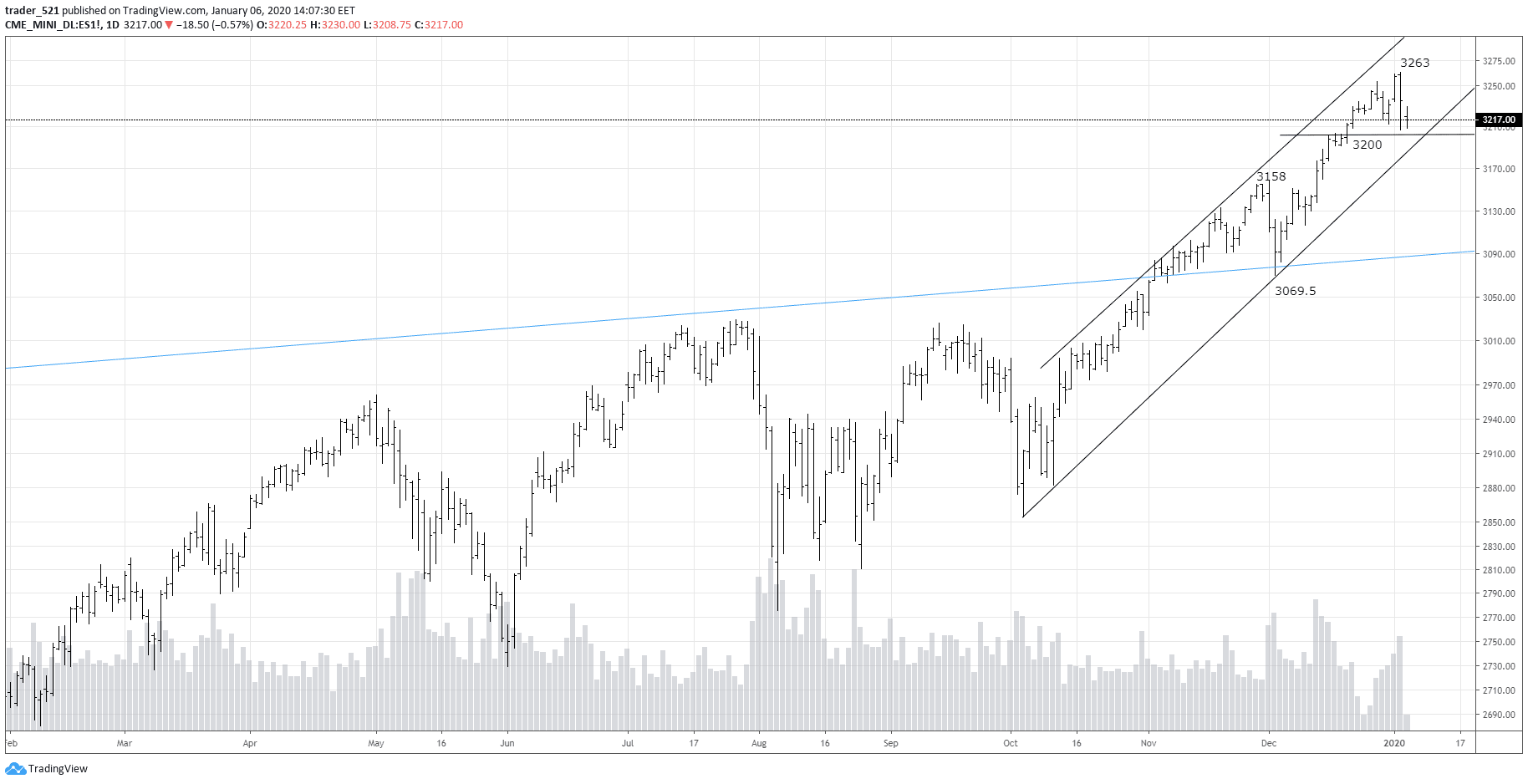 FTSE back-tested the blue channel line and the 7535 area. Currently bounced off a bit and if the stars align with the other indices, we may see a bounce on the US morning open.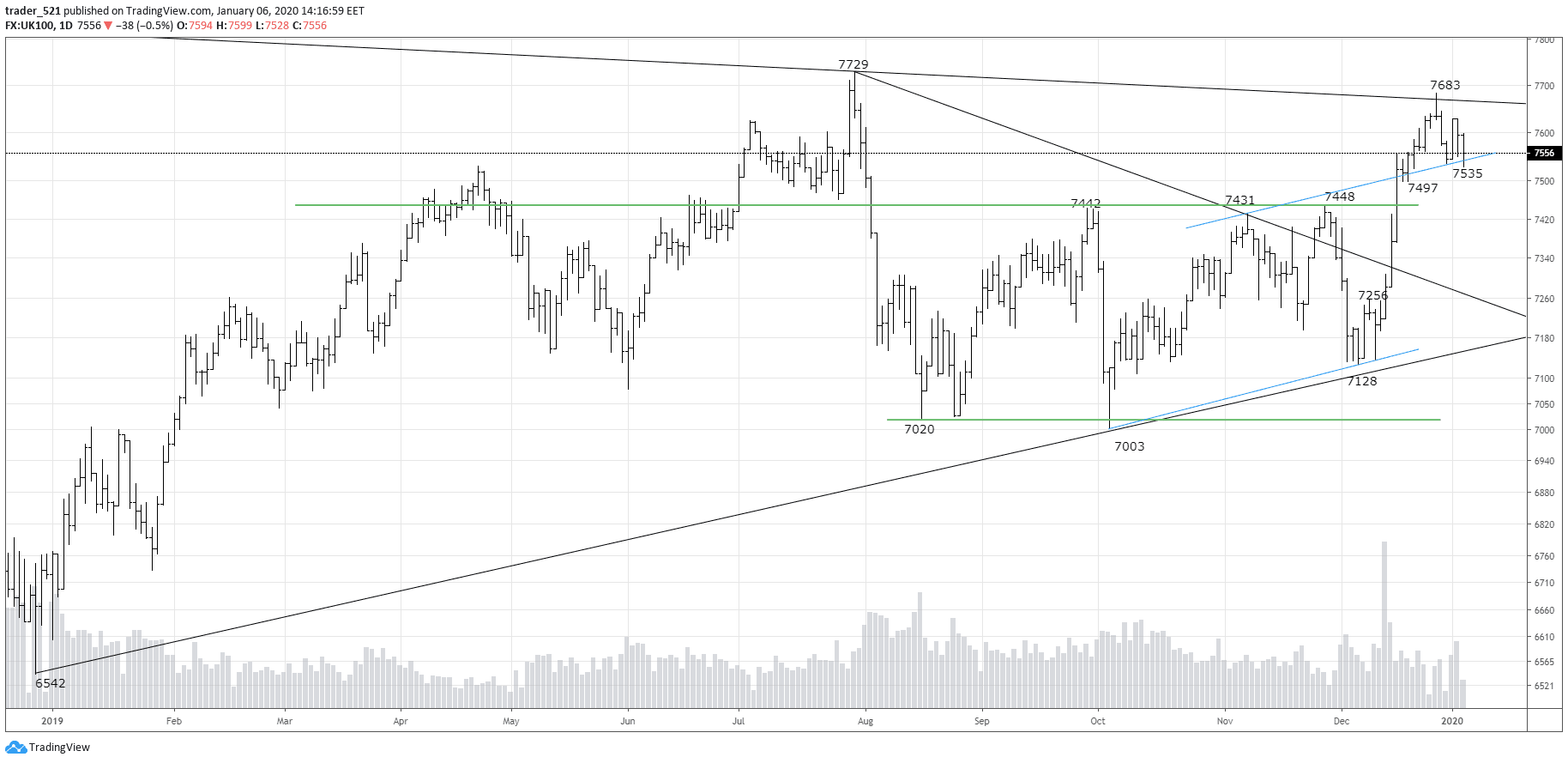 DAX is considerably lower and looks like the macro pattern gave us a nice pull-back. Id avoid this instrument for now and maybe watch it for a confirmation on what the Europe might be doing further.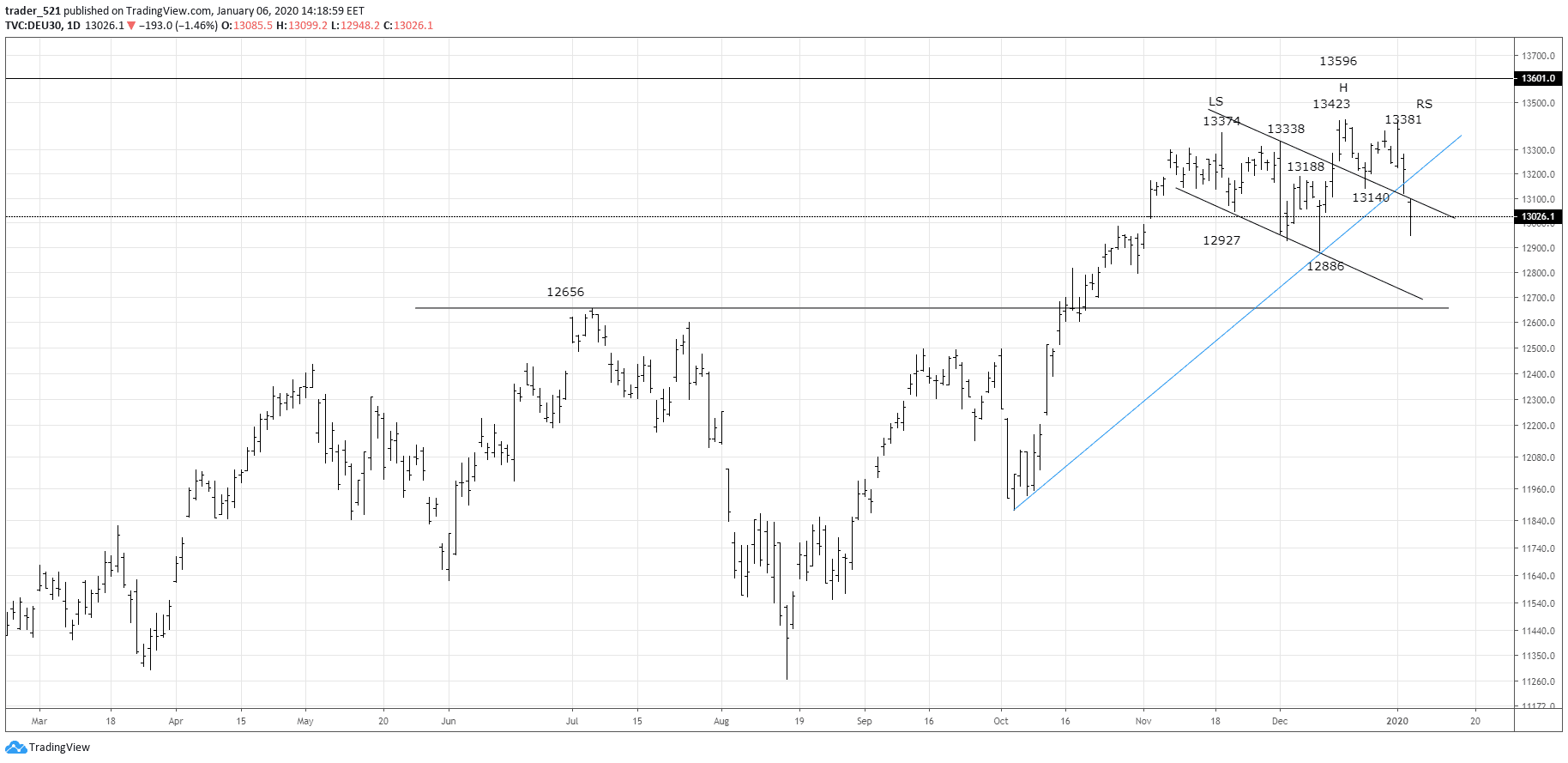 GC (Gold futures) amazing move higher on tensions and fear. We've hit seven year highs in Gold and momentum has been amazing for bulls. If you have positions consider unloading some as these parabolic moves can bounce back quickly. Consider 25-50% of your position to be closed near current prices. Quite tactical move if you followed the technicals in this instrument.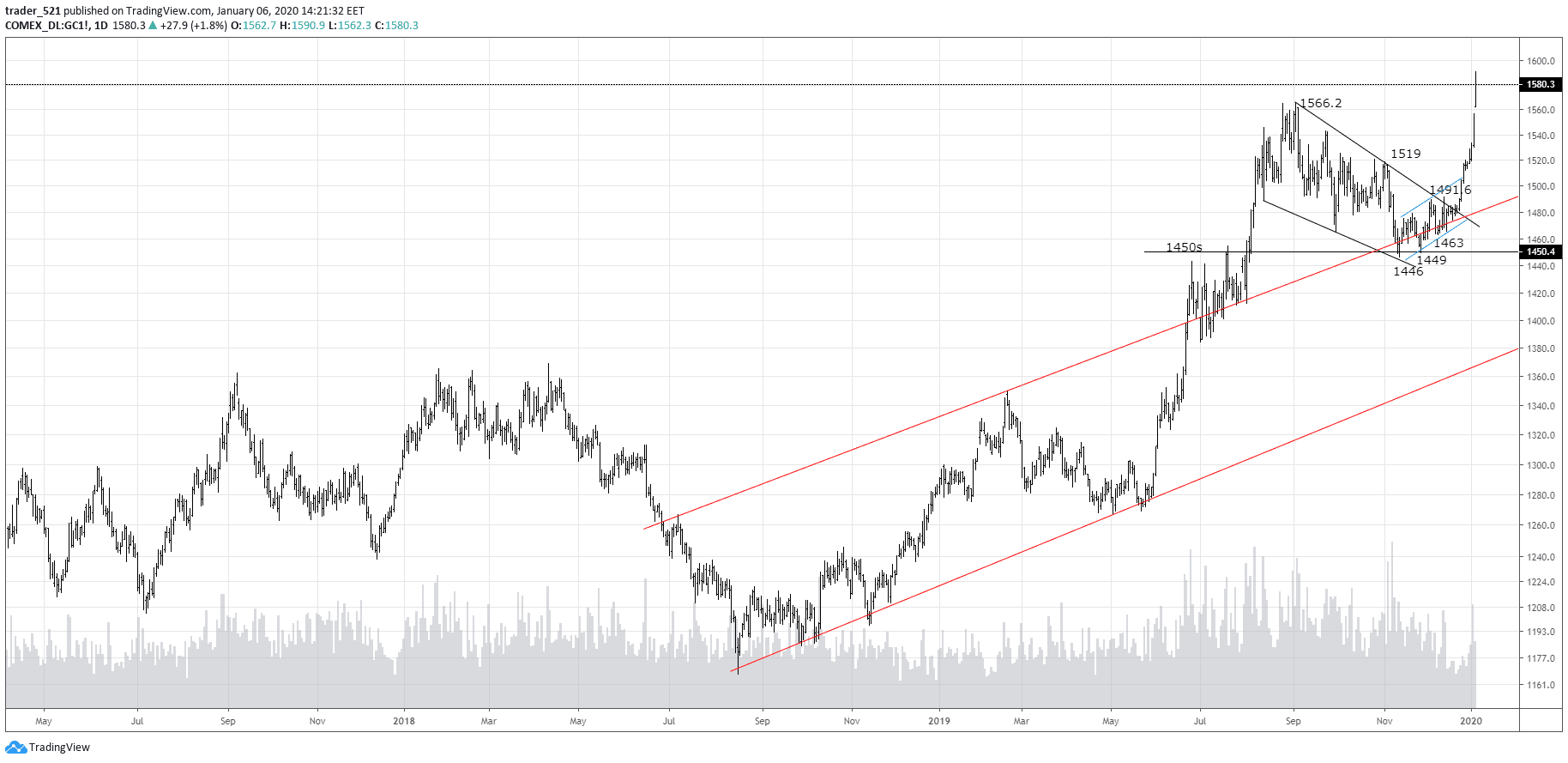 CL (Crude Light Sweet) due to tentions it has some buyers stepping in but the price action is so ugly that we are avoiding it for now. If you hold positions, stops under Friday lows.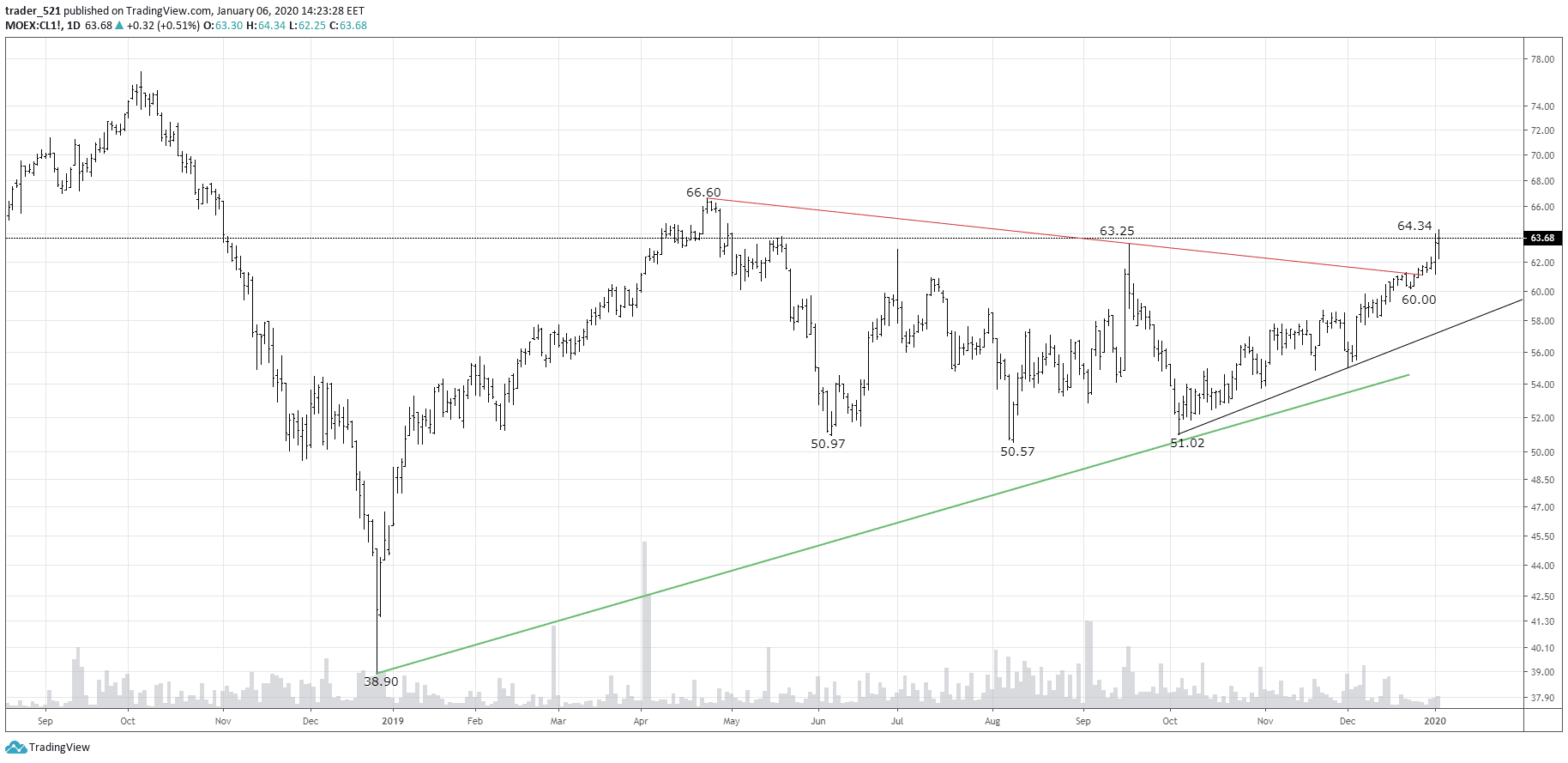 Join our Telegram Chatroom to ask me questions| https://t.me/asktraders
 Remember:
Never chase a trade once it's too extended from the entry zone.
Never risk more than 1% of equity per trade.
Happy Trading!
@Trader521