Tuesday 3rd of December and we see some bearish pressure. Yesterday we had a breather in the US Futures and now we are trading lower. This is not very good for bulls but lets see what are we heading next. Some of the positions went to zero and now its time to re-evaluate.
Europe is mixed, Asia also showing mixed market sentiment.
(https://money.cnn.com/data/world_markets/europe/)
US Market Comments:
The US market was under the bear pressure yesterday. Looks like happened that everyone was waiting for. The market was sold with tech and DJI leading the drop (technically). Currently we are trading around 3105ish and yesterday low is at 3110 that may serve as a resistance for now. Next spot on the US Futures is the local pivot at 3090 and if we test it and close below 21EMA we may have see some trouble in the nearest future. Maybe its time to consider some short setups.
S&P Futures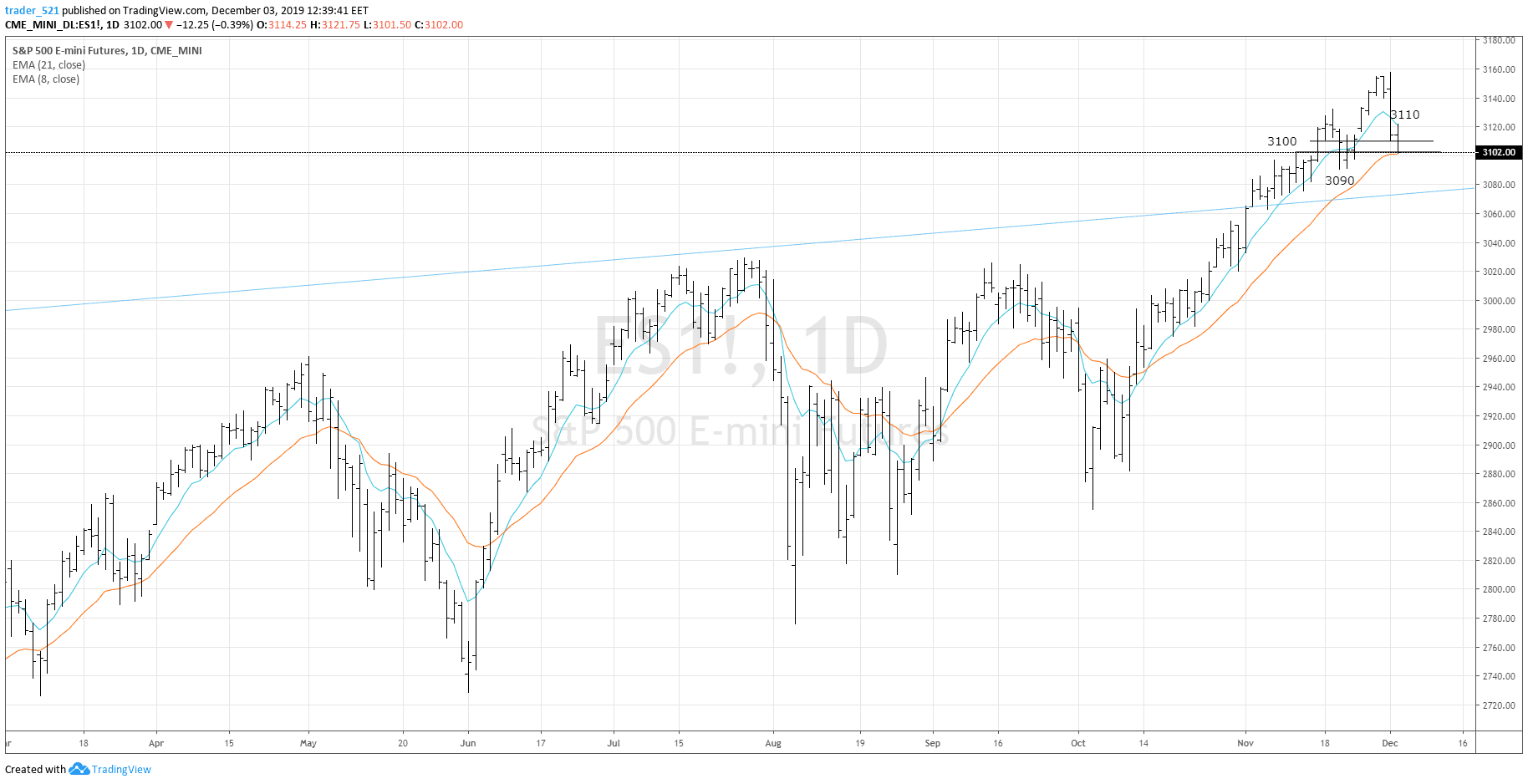 FTSE Very nice follow-through to the downside from the resistance zone noted last week at 7440 and 7450s. At the moment we are looking to settle around 7200. Some supports near 7140/50s. I would avoid it for now and/or cover some of the position if you shorted at the resistance.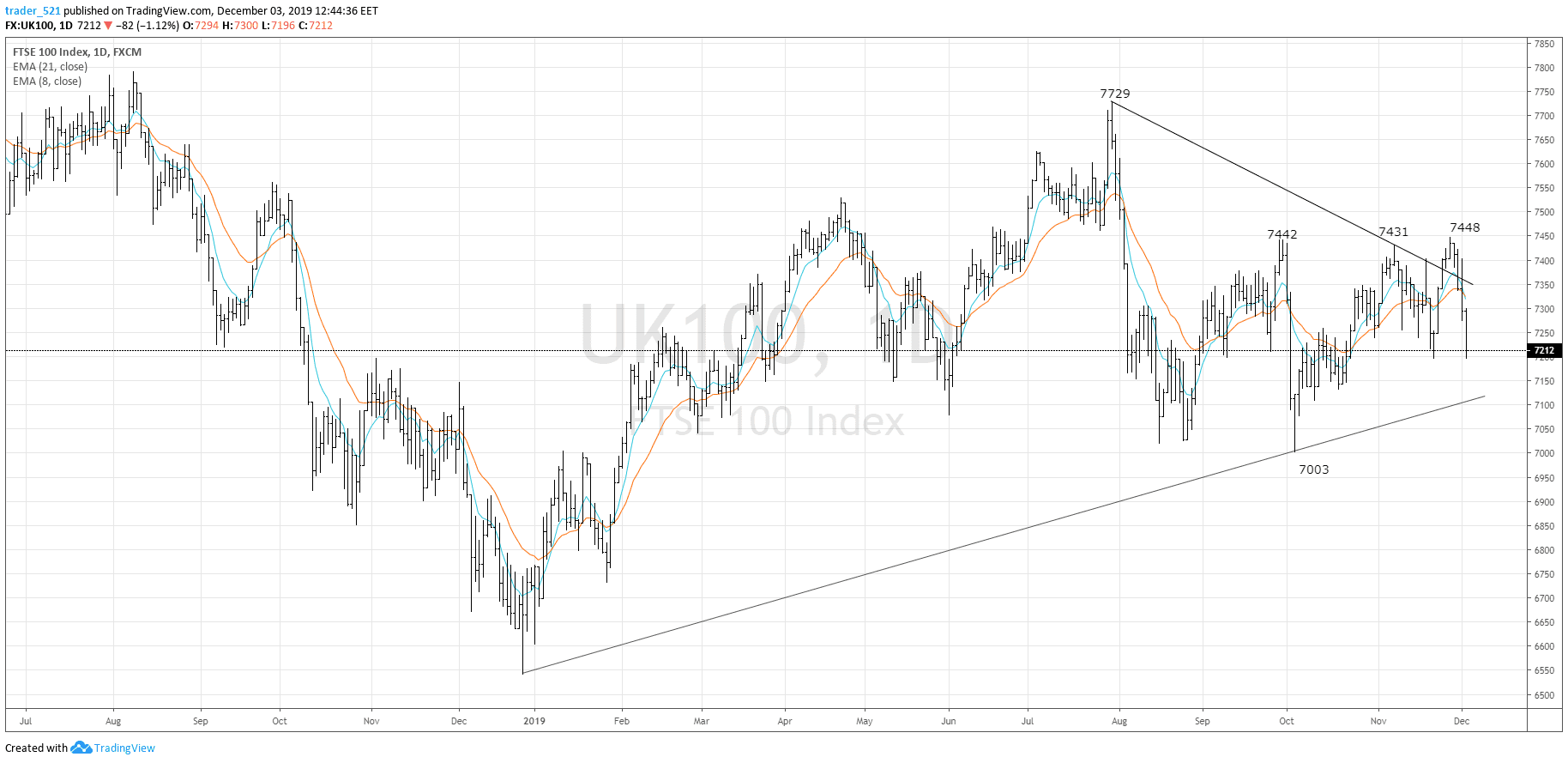 DAX continued its drop in the US session and closed very weak. Currently it is trading inside yesterday range showing some indecision. It may test yesterday low at 12954.5 and bounce off it today but we shall see. It is a new week/month and some steam has to be released. I would stay focused and flexible on both longs and shorts depending on the market structure and US equity market moves.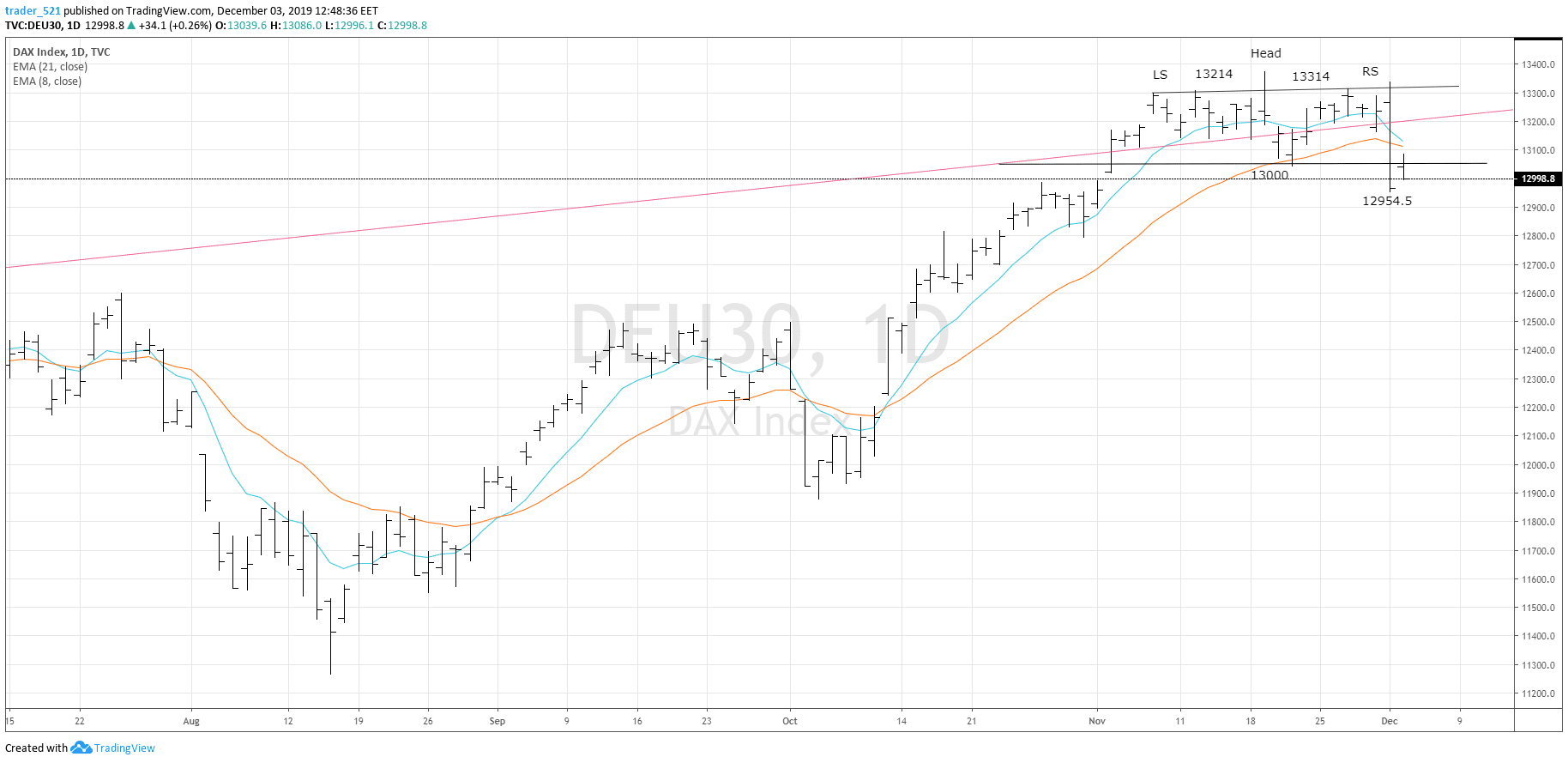 GC (Gold futures) tested 1460s and is going higher as expected. Fear of the stock market meltdown might have pushed gold bulls to take action. At the moment it seems to be a good setup that has to be confirmed by a good strong close above 1480s with a potential first target around 1490s. I would consider stops just under 1460s if you have a position.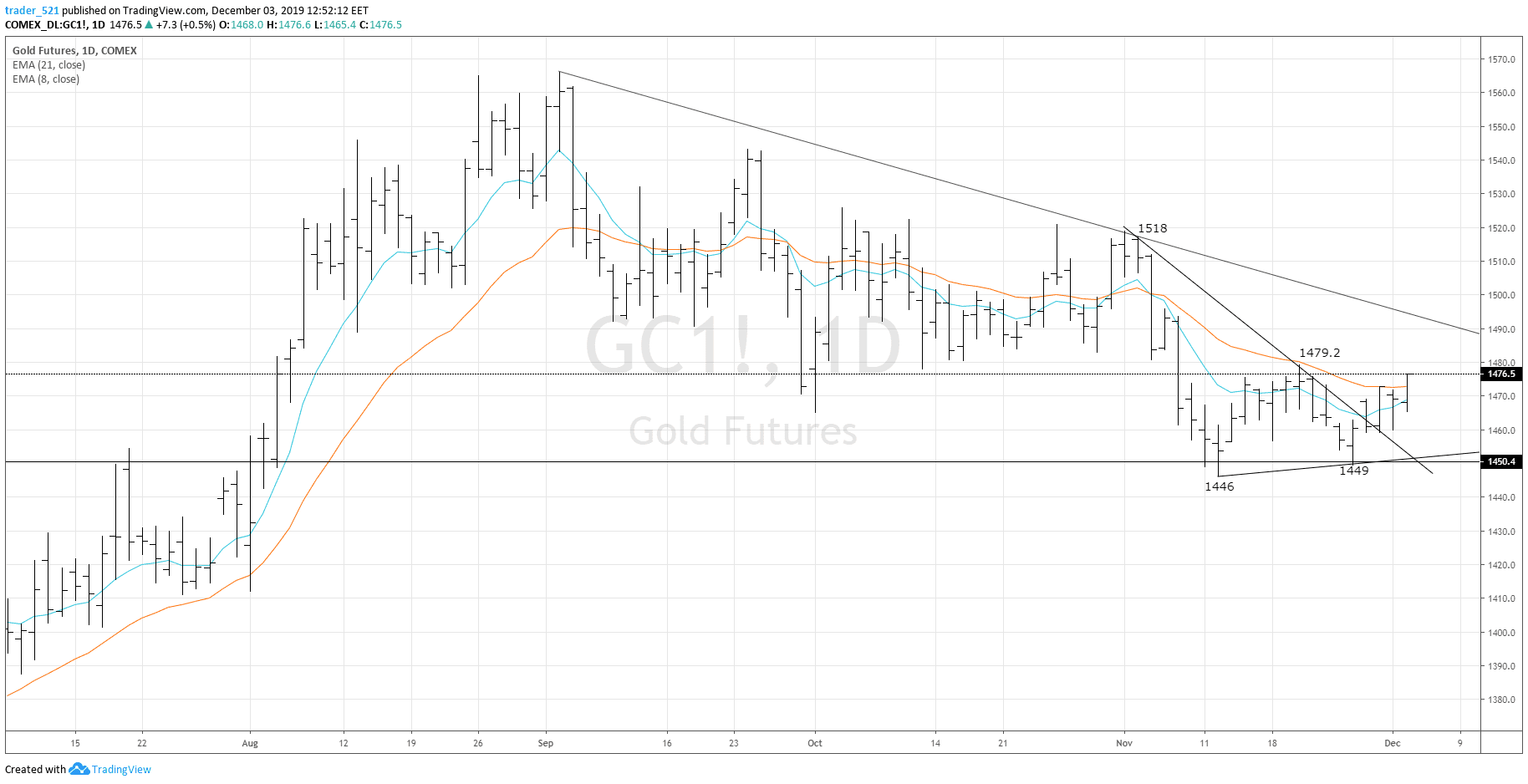 Join our Telegram Chatroom to ask me questions| https://t.me/asktraders
 Remember:
Never chase a trade once it's too extended from the entry zone.
Never risk more than 1% of equity per trade.
Happy Trading!
@Trader521