Hello traders! Today we'll look at the XRP/USD cryptocurrency pair and try to understand the medium to long term price perspective.
Below is the XRP/USD Weekly chart where we can see that price reached and rejected cleanly the 127.2% Fibonacci retracement level. Fibonacci was applied to the corrective wave up, after breaking the long term uptrend.
The Daily chart shows that Ripple also reached and rejected the bottom of the descending channel after which price started consistently rising. Currently, XRP/USD is trading near $0.2 with the potential target at $0.51. If the price will continue moving up and will hit the target, that would be a huge 150% growth in the coming weeks or months.
The upside target is confirmed by two Fibonacci retracement levels. First is the 50% retracement as per the Weekly chart. Second Fibs was applied to the downtrend since Ripple started trading within the descending channel.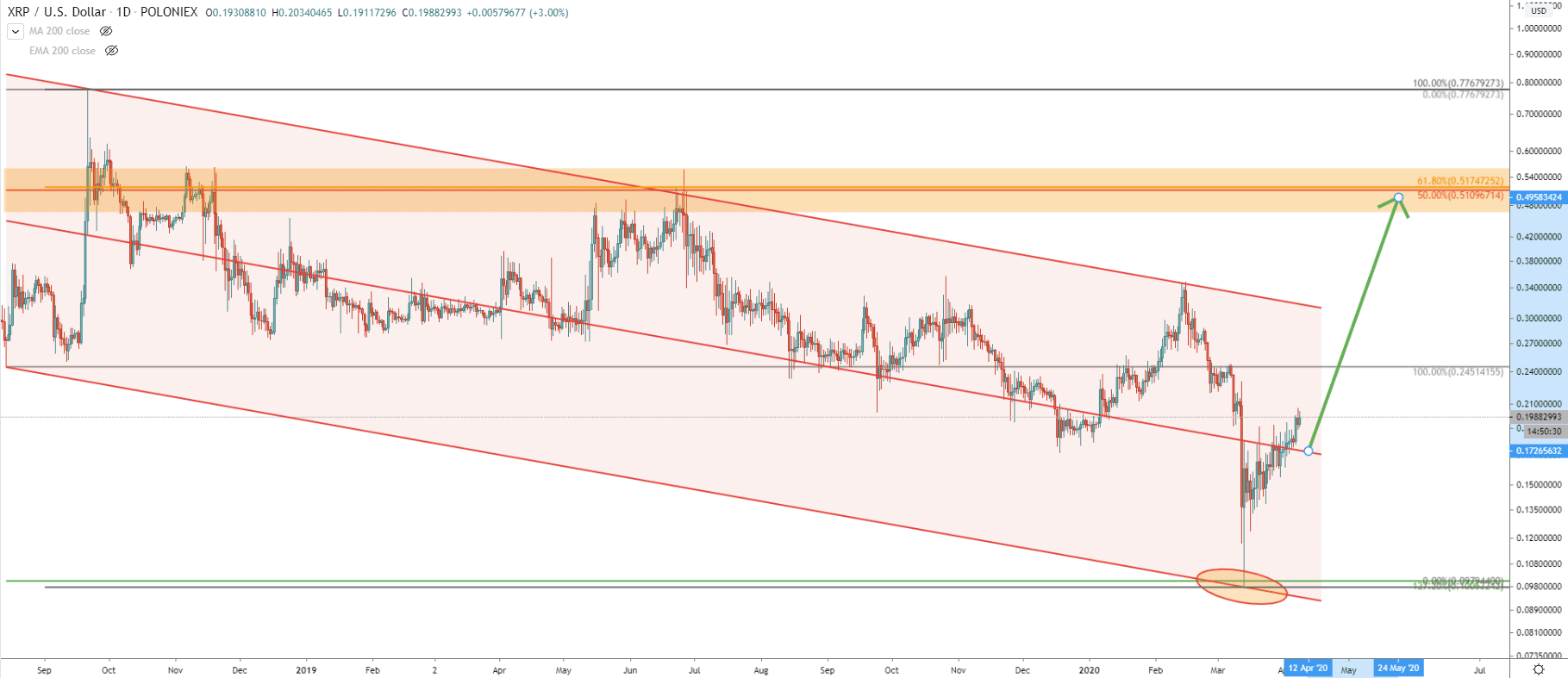 Finally, let's have a look at the 4-hour chart, where we can see the bounce of the 127.2% Fibs retracement very clearly. After that price went up and broke above the downtrend trendline. Break above the $0.1878 was a confirmation of trendline and this price might act now as the support.
Therefore, as long as XRP/USD remains above the 0.18, the uptrend continuation would be expected, where the price can grow by 1.5 times.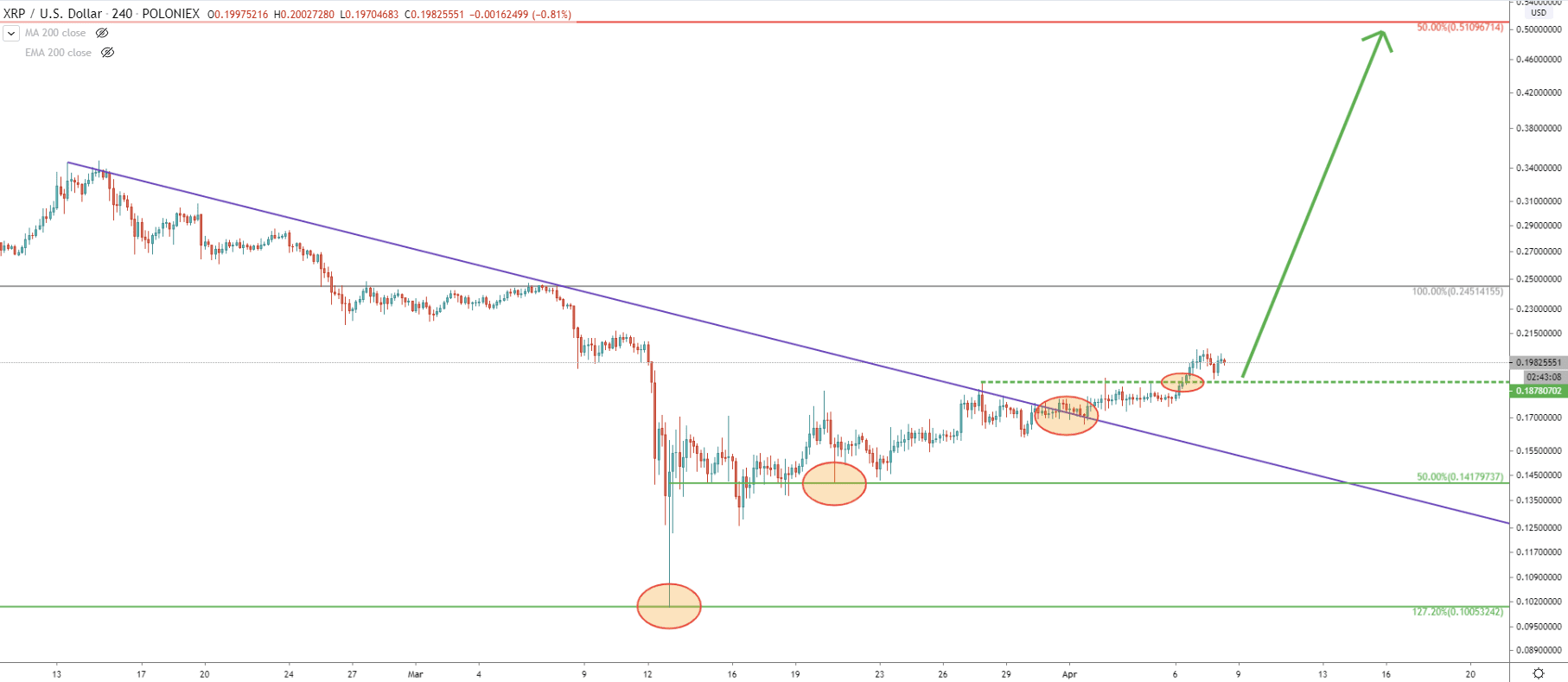 Bias: Strongly bullish while above 0.18
Potential Support Zone: 1.165 – 1.190
Potential Targets: 0.51
Have a profitable trading!