Good morning gamblers! 🙂
Its Friday and I bet a lot of you had a great week with our trades in BRO, TSLA. TWTR was covered at a loss and EA is trading near breakeven. Remember when the market is getting to new highs, its very hard to catch a good trade.
SPY got some pressure yesterday but no clear reversal setup for now. Yes, we do feel the bears sentiment but no technical confirmation is in place. IWM is the weakest so it is probably wiser to focus on it. SPY next support is at 306.20s and IWM at 157.35.
Trade Ideas:
Danaher Corp – DHR does not look bad. The price is in the are of support near the previous pivots 134-135.50s. The 200SMA was touched and we have some supporting trend lines that confirm the potential increase in price. It was not very bearish yesterday and the volume is steady. I would consider a long on 133.50s or if it becomes relative stronger than the market, break with volume of 135 might be a spot to watch.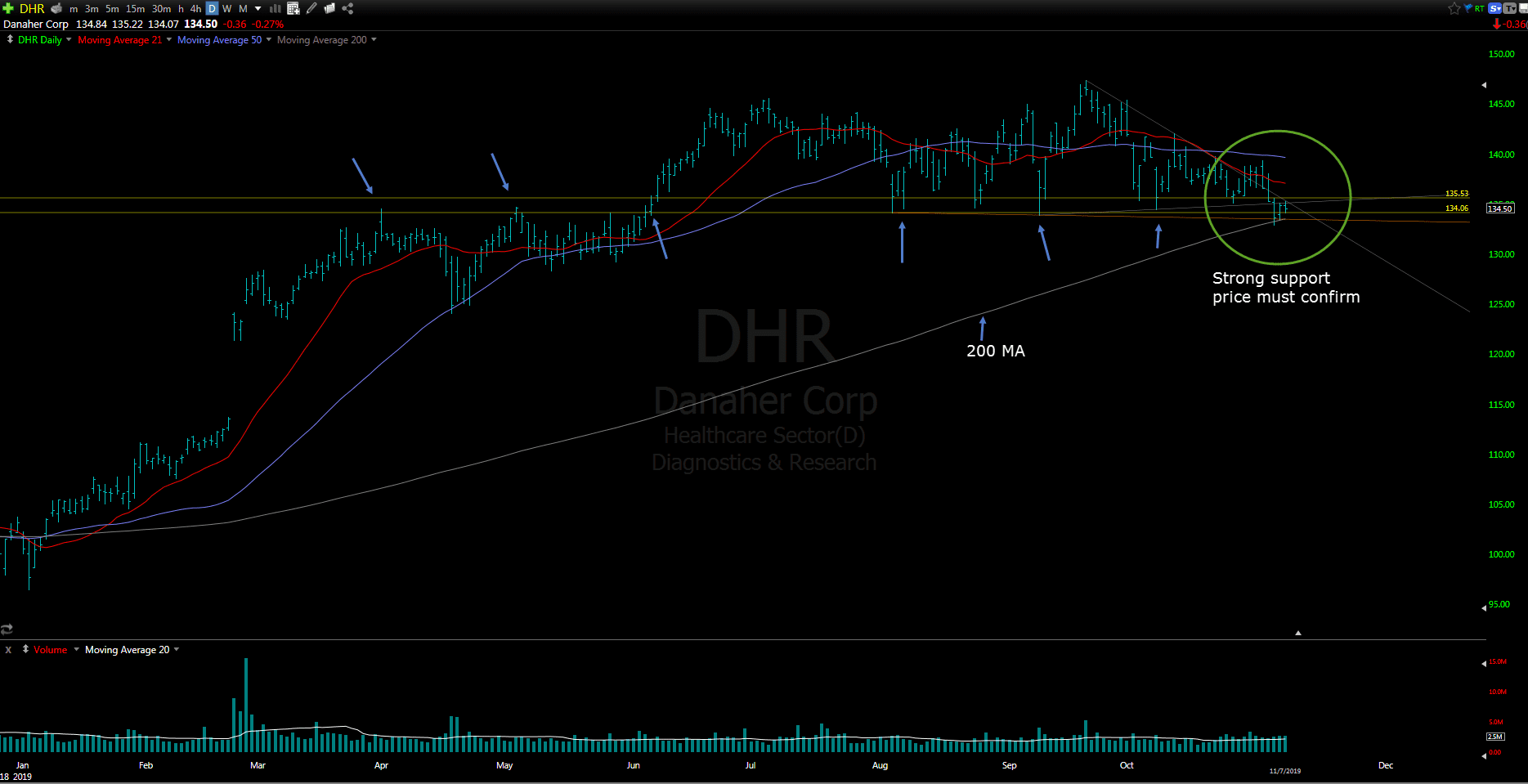 Positions:
Starbucks (SBUX) did show a correction move to 82 level as expected but didn't confirm the reversal setup with volume. Watch it for clues today so if we get a breakout back to 82.60s with volume, we might start a sweet long.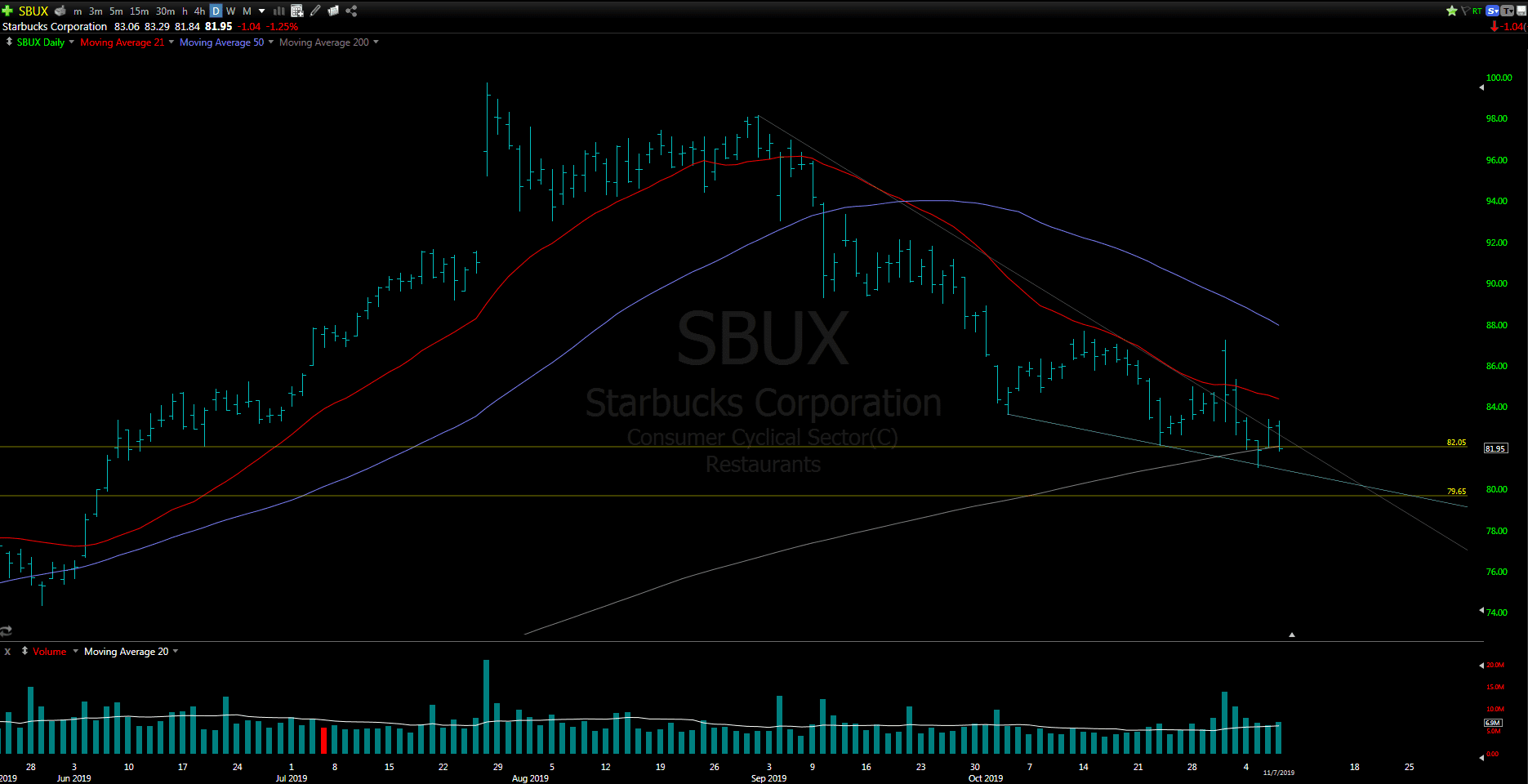 Electronic Arts (EA) touched the 99 mark once again and got sold. Loos like its not ready yet. Stops at 96.50s, some stops might be placed around 95.50. The drop may become a back test of the trendline break, and it this case, the direction remains unchanged.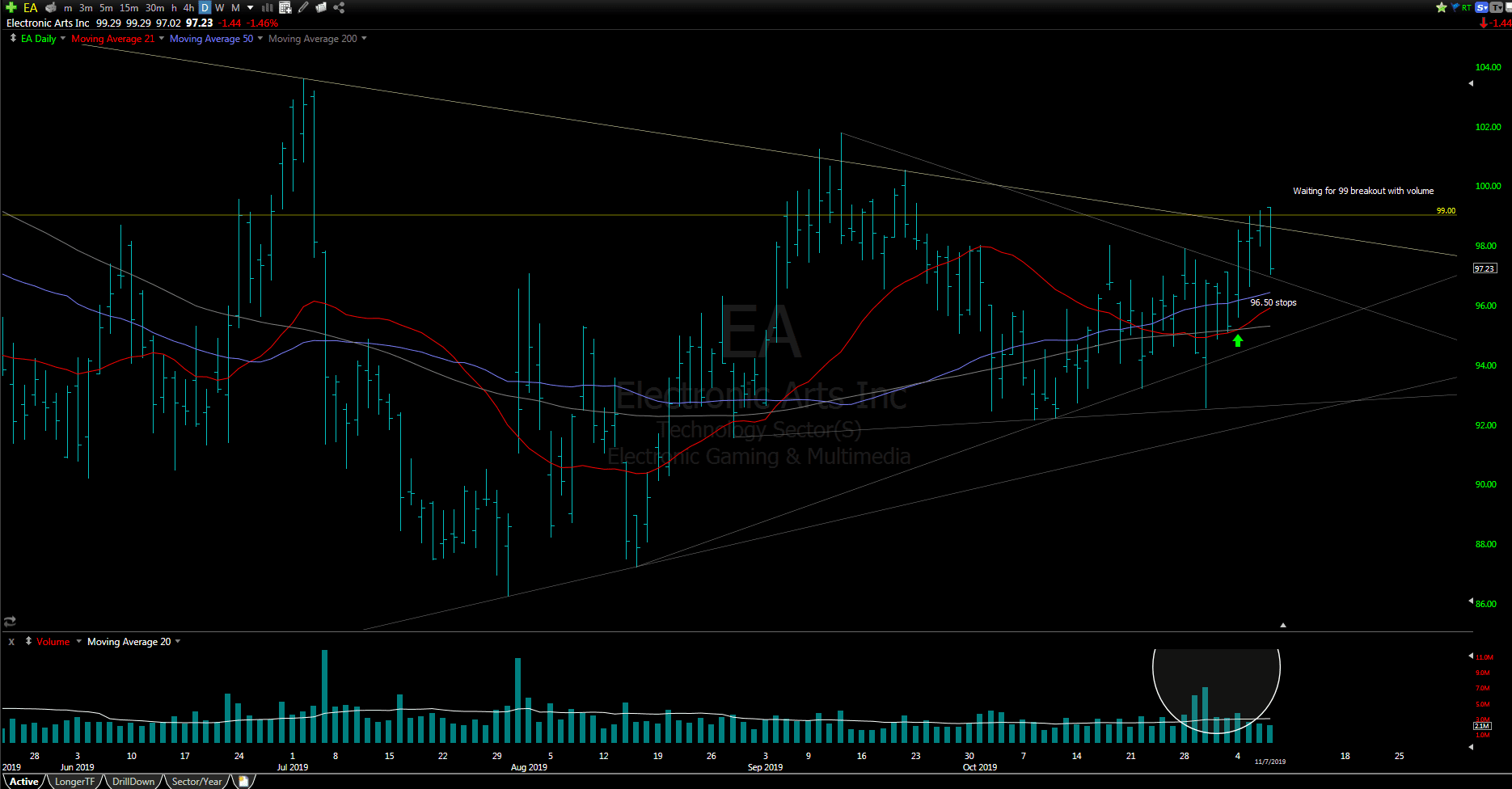 Tesla (TSLA) hit the level 340. Stops should be moved to breakeven. Good if you reduced 10-20% of the position near 340 as the market becomes slower. Longer term targets 352 – 370.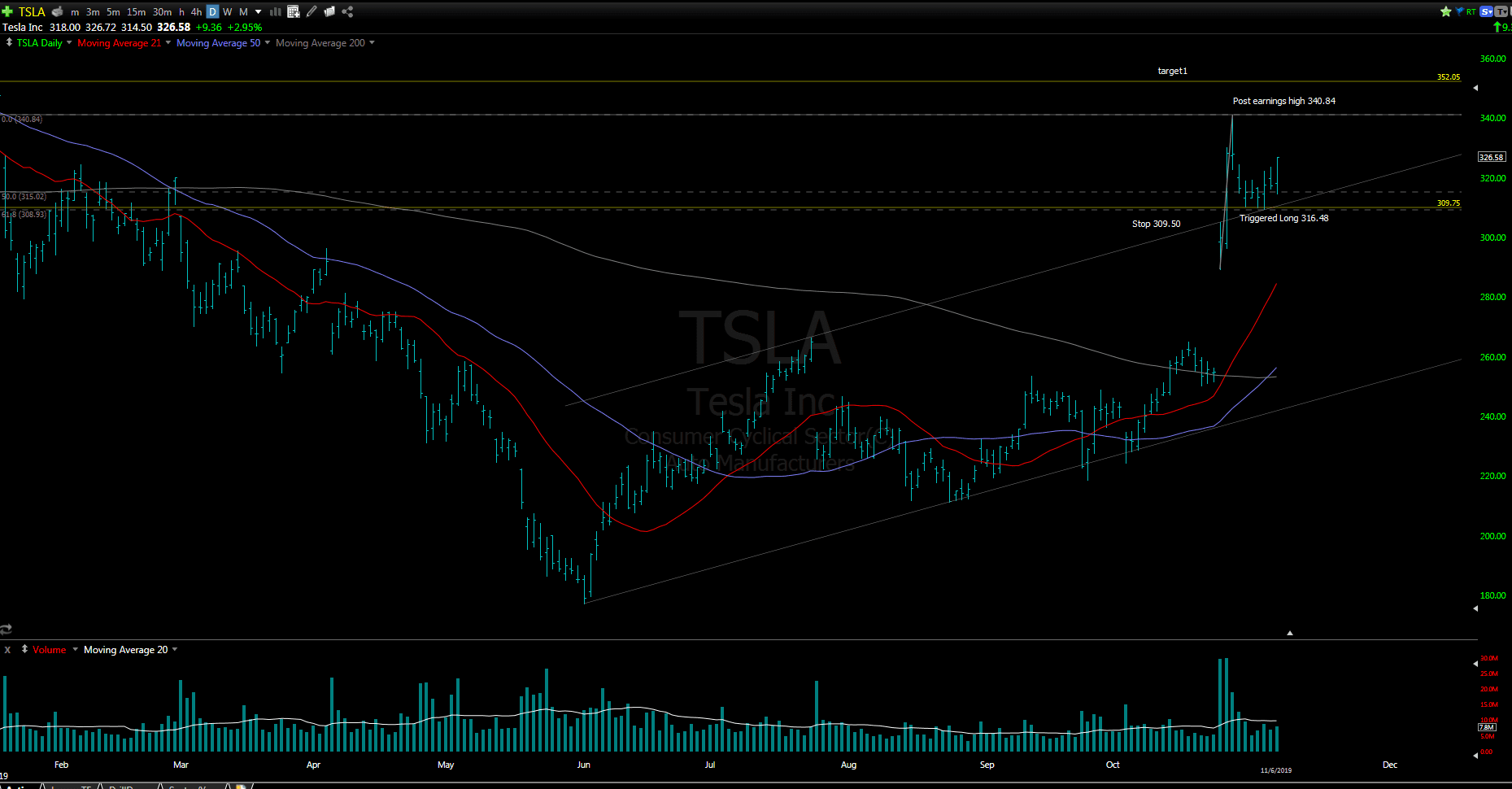 Brown & Brown (BRO) did exactly what where looking and tested its previous highs near 38. I hope you unloaded some near 38 mark as the resistance was an obvious obstacle for a the short term. Stops at breakeven.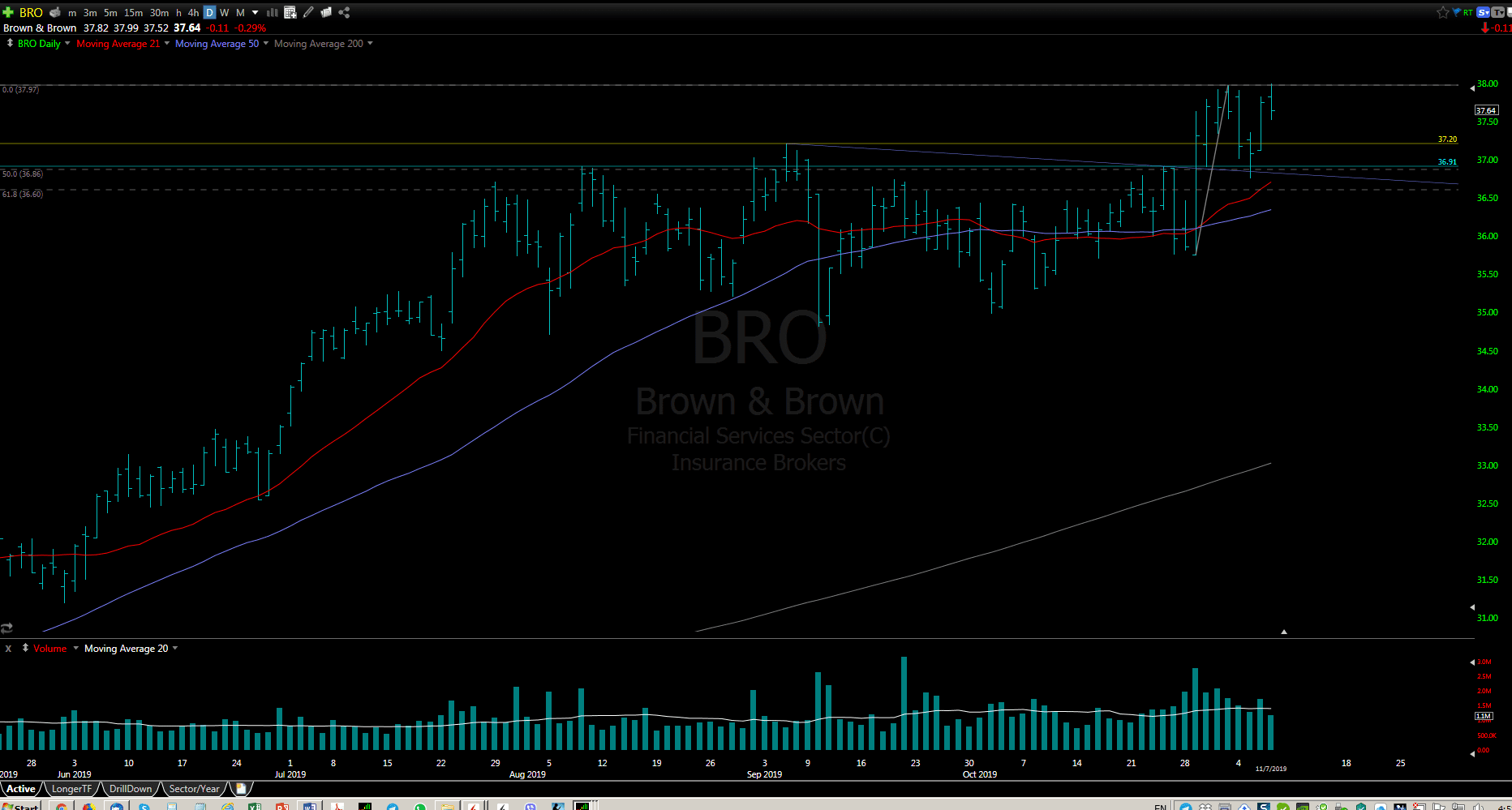 Remember:
Never chase a trade once it's too extended from the entry zone.
Never risk more than 1% of equity per trade.
Happy Trading!
@Trader521