Welcome back!
Wednesday SPY did cover its gap holding supports at 306.20. For now, we are trading higher in the pre-market on the optimism of tariff US – China deal.
Trade Ideas:
SBUX might be an interesting trade as it has 3 reasons to hold the 82 area. First its 200SMA on Daily, second it's a nice round number that worked well on two pivots before and 3rd we've seen reaction on the level and now we need a pullback and a back test of the trend line. The Daily chart shows more clearly. A pullback to 82.00 – 82.25 with a picking up volume and a quick bounce of it will keep the trade valid.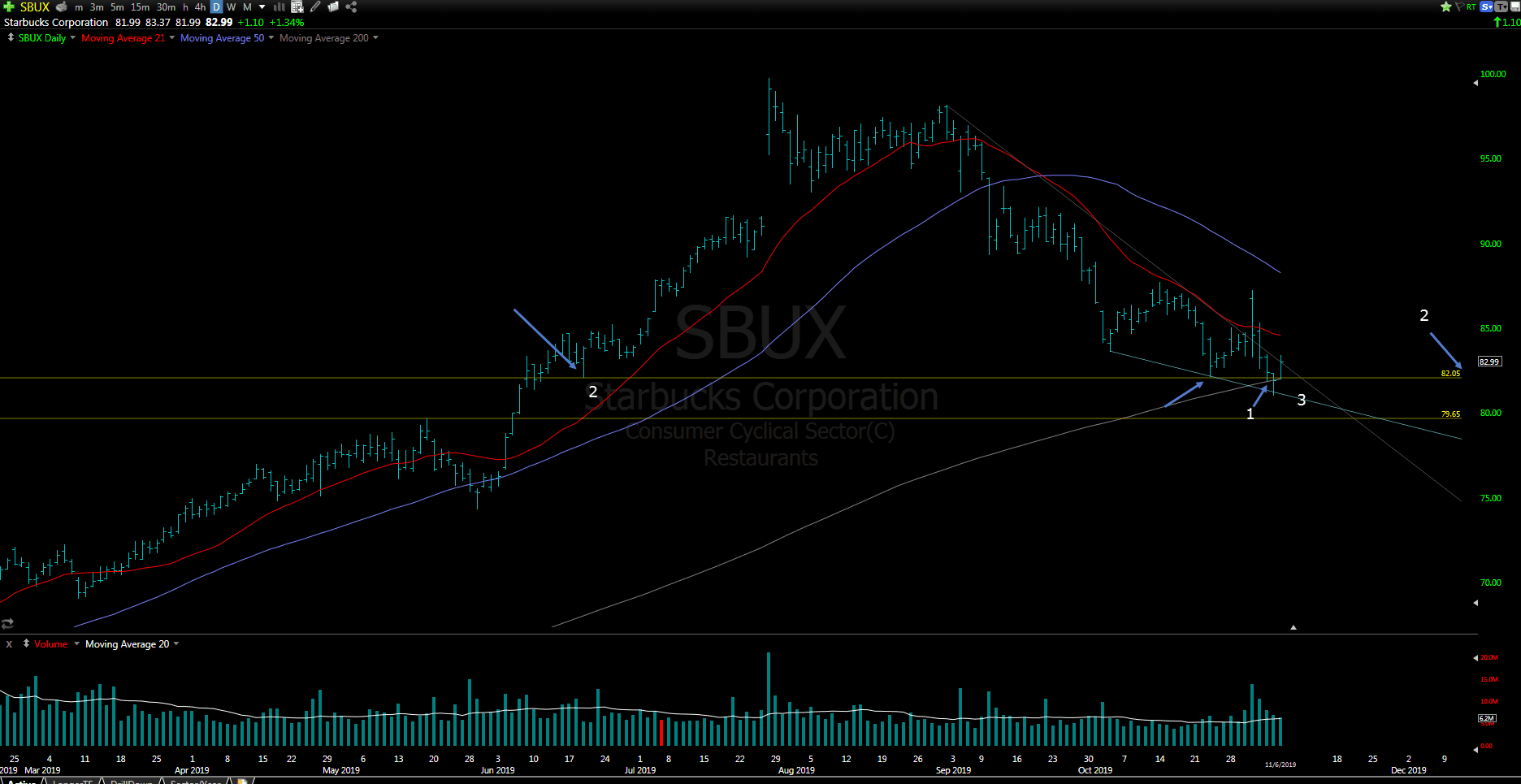 Positions:S&P Futures (ES) is up considerably and did not proceed with out yesterday scenario which means that either you took a trade and exited at breakeven, or you had no trade at all.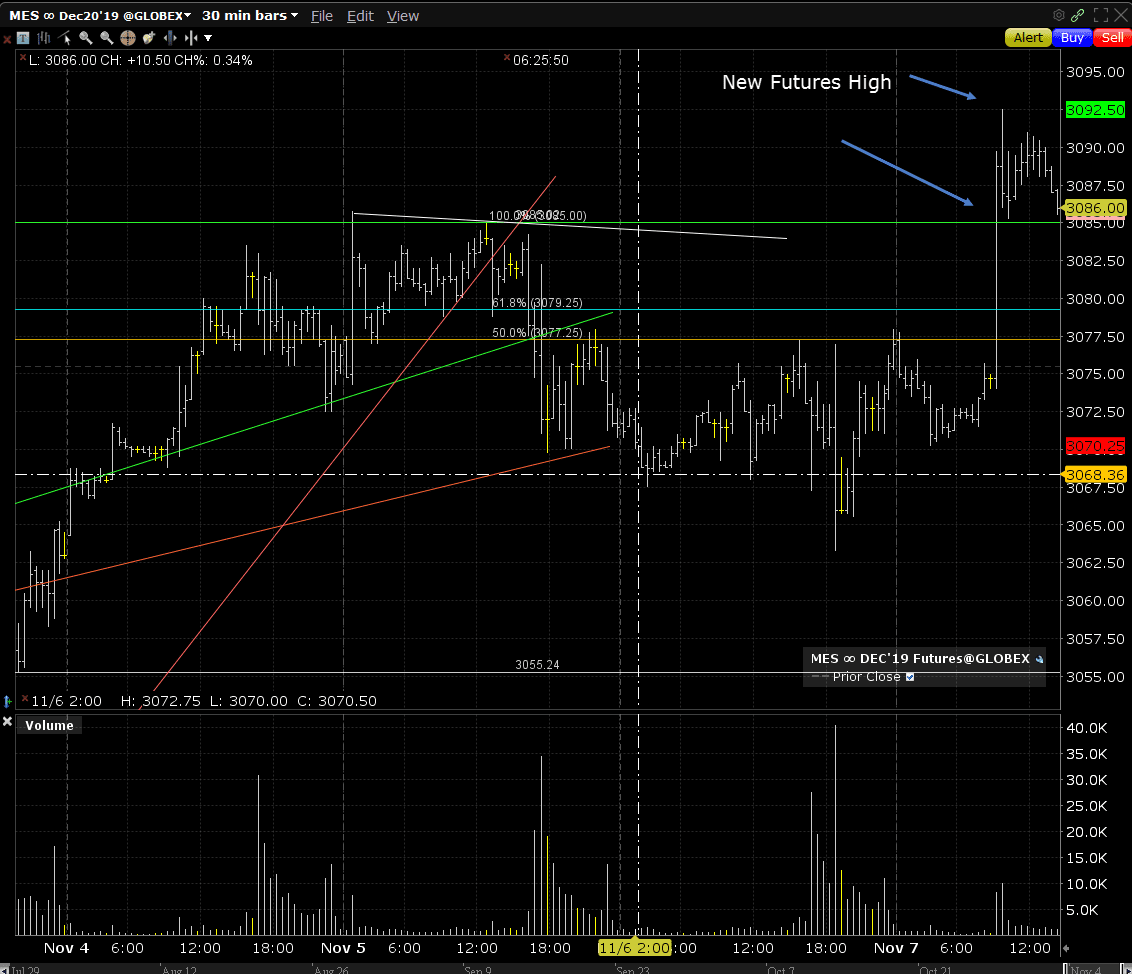 Twitter (TWTR) is trading lower in the pre-market and looks like this is a losing trade. I hope you had a very limited risk of no more than 1% on this trade.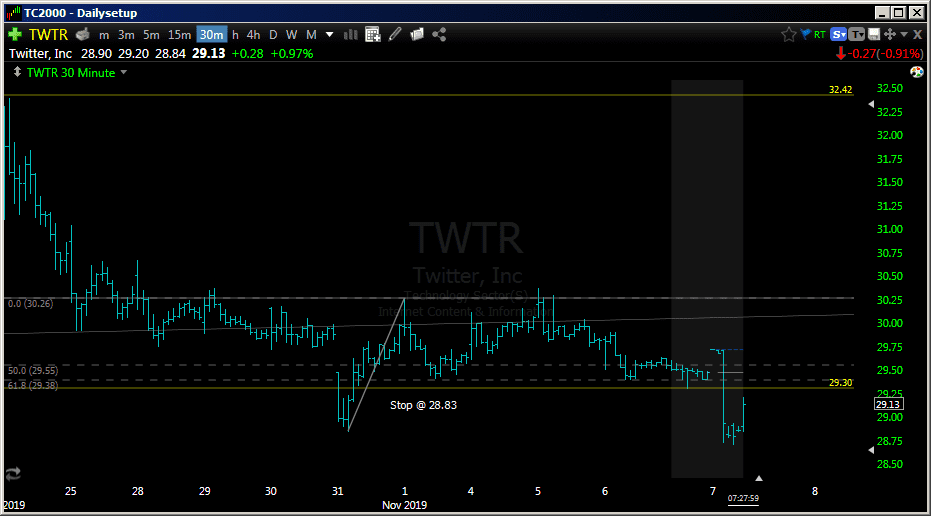 Electronic Arts (EA) did show commitement and made a new high of 99.30s before a small pullback. At the moment stops remain unchanged at 96.50s with targets past $100+.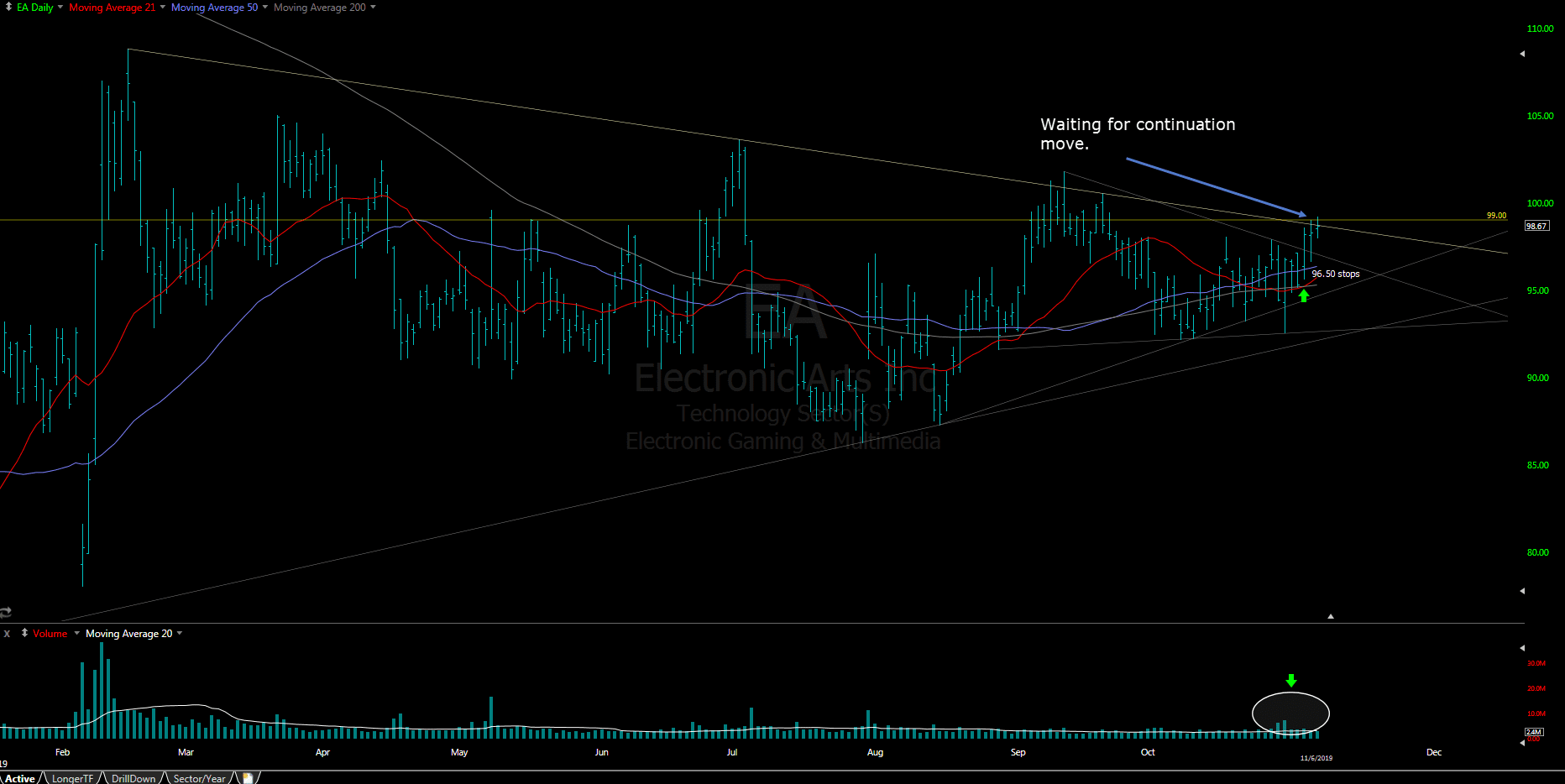 Tesla (TSLA) moved higher yesterday and confirmed the momentum move. First targets near 340s. Stops remain at 309.50 for now. Yesterday low at 314.50 is a local support. I hope you are still in.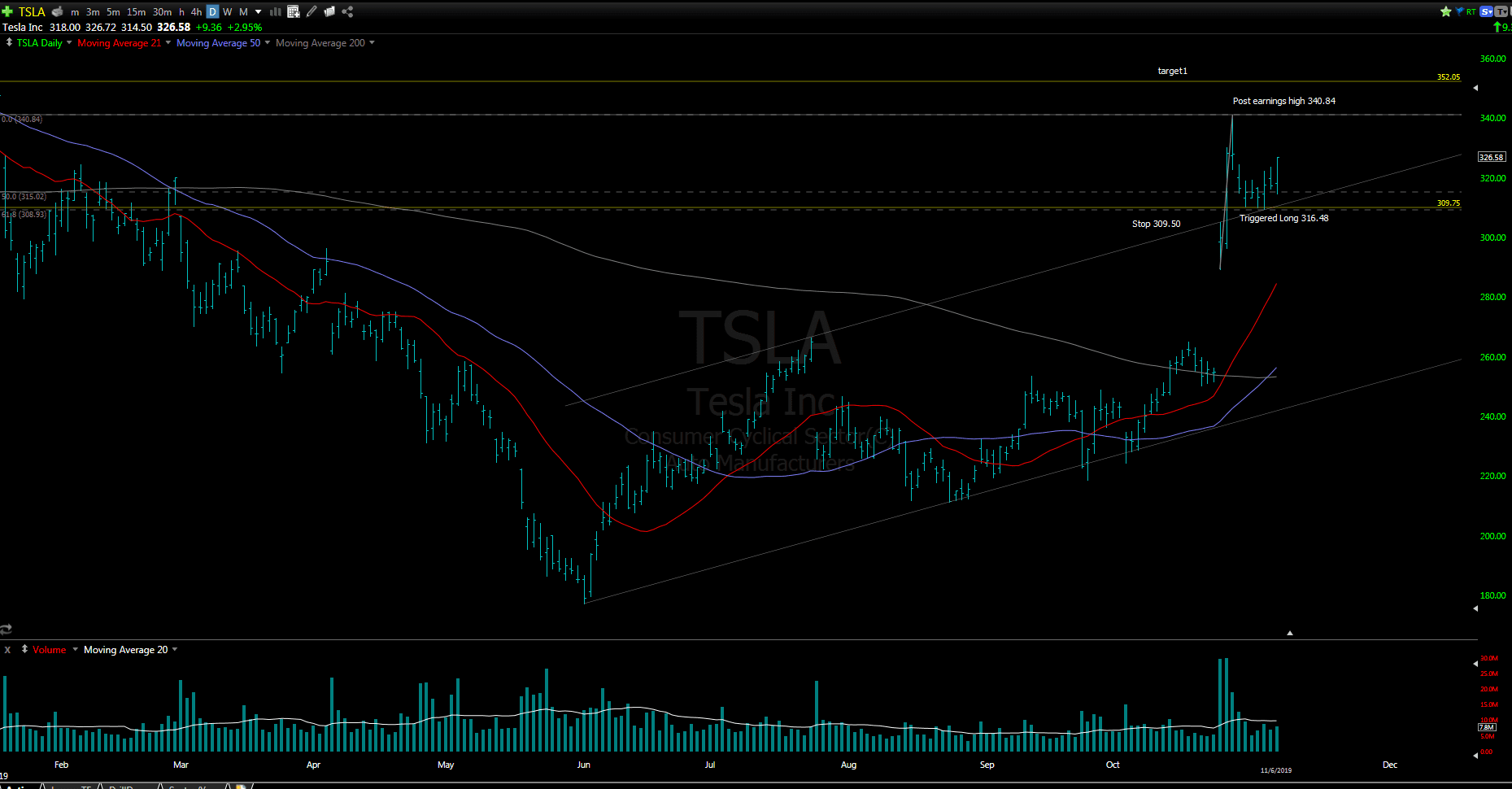 Brown & Brown (BRO) Continued its move to the upside, giving us another $ in profits. Its still unrealized gains which means stops are in place at 36.50s. Lets see how it reacts near 38 level.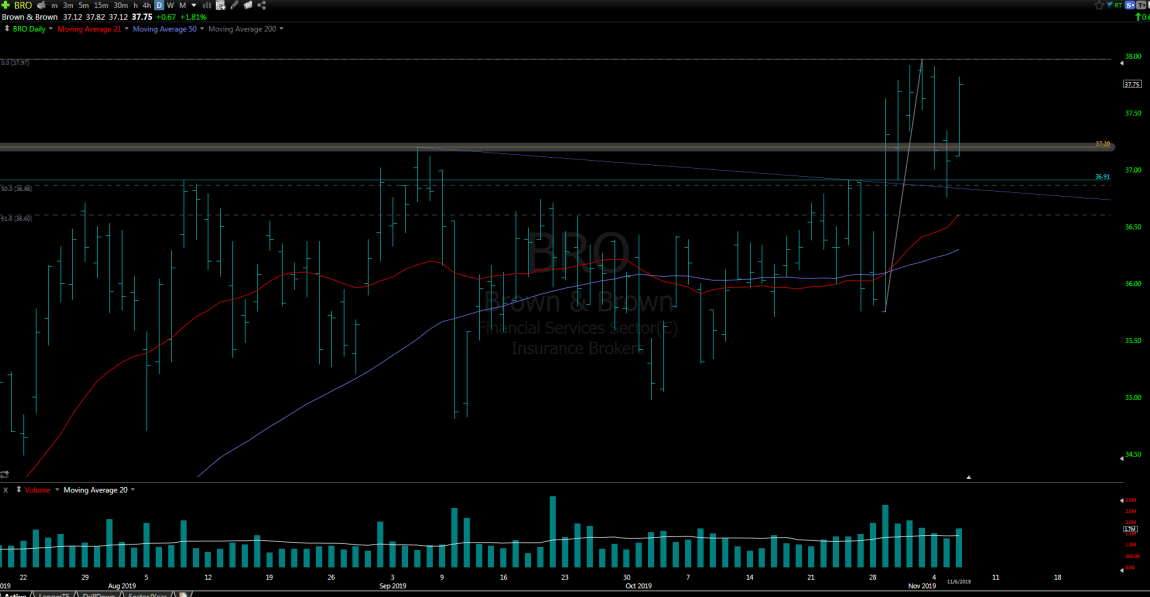 Remember:
Never chase a trade once it's too extended from the entry zone.
Never risk more than 1% of equity per trade.
Happy Trading!
@Trader521