Good morning traders!
We had a great close on Friday hitting new highs after NFP news. At the moment the S&P500 futures is trading near session high which is at 3080. It's a little extended so when the stock market opens, we might see some position covering which may lead to a small correction. Local support at 3055, next 3030s (E-mini).
Trade Ideas:
– TSLA had a nice earnings gap with continuation hitting 340.84 as local pivot high. At the moment its consolidating on channel range and retraced 50% of the post-earnings move. Watching Friday high at 316.48 as key breakout level is key in getting a  nice long on it. If we do move lower, next stop is 304.93 which is the high of the post earnings bar. You can use alerts in order not to miss trades.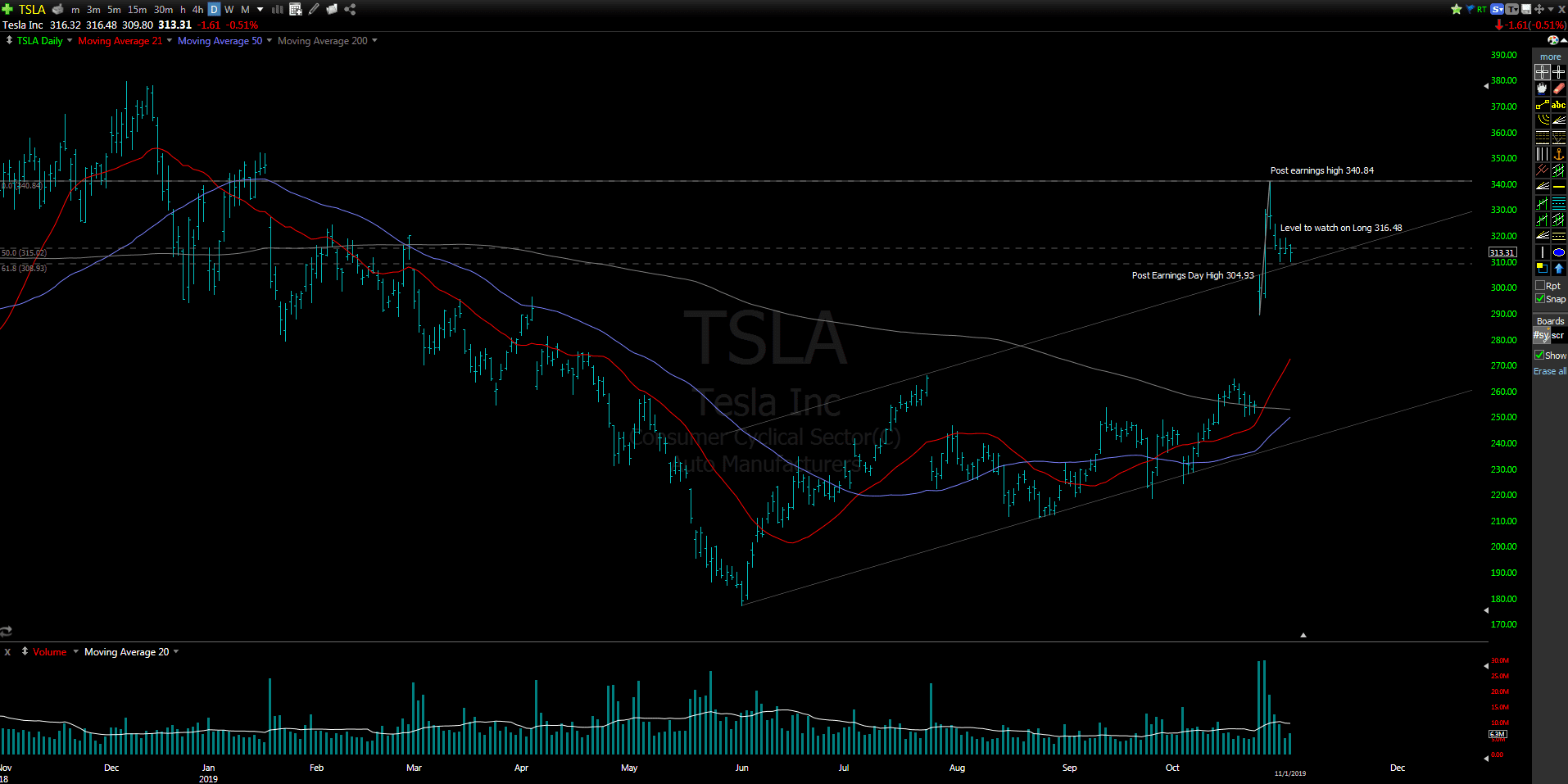 – EA on a longer timeframe doesn't look bad, its just tricky to trade. Probably there is a slow accumulation in this stock. Weeklies show a clear situation.

Aside from weekly it reported earnings not so long ago and the price didn't move much which means there is still indecision from big holders but the results are good enough in order to not gap down considerably. At the moment it does look that its getting tighter on Daily bars and I would like to see a breakout on volume to the upside after we tested the supports around 92.50s – 93. Watch 98.50 level for a breakout of volume or start accumulating with stops under 92.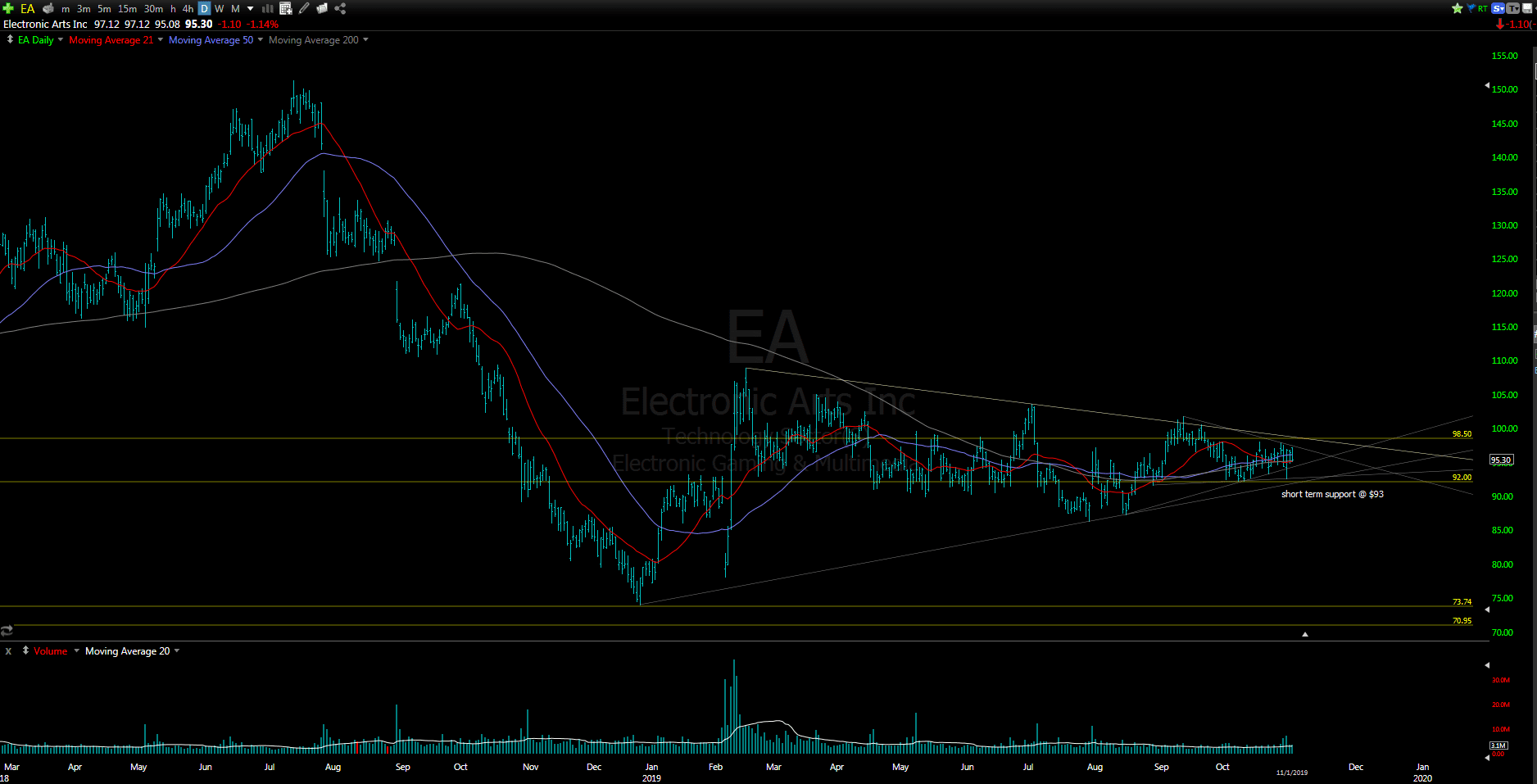 Additional Notes: Add RAPT, OYST and DUO to your watch list as recent IPOs for a breakout strategy.
Positions:
Twitter (TWTR) was a bounce trade from Friday that didn't start to show profits yet. The stops are at 28.83. It did hold a 50% retrace from Thursday move so there is no reason to panic especially knowing you respected a good risk management. 🙂
TWTR H1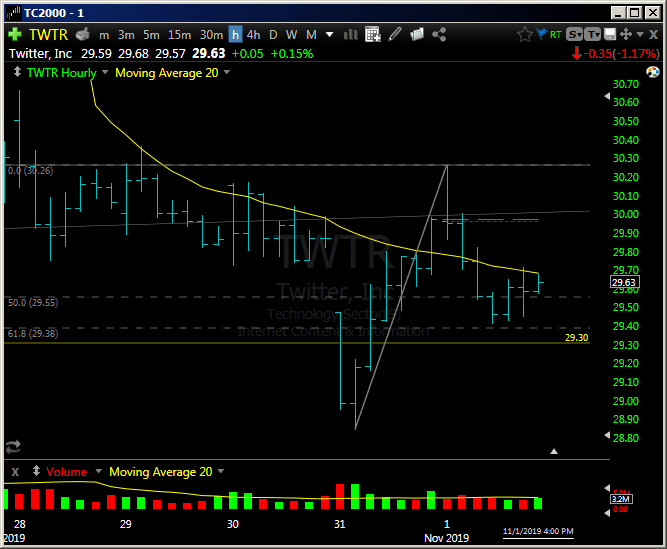 Remember:
Never chase a trade once it's too extended from the entry zone.
Never risk more than 1% of equity per trade.
Happy Trading!
@Trader521