Its Friday 29th of November. Last trading day of Autumn. Europe is feeling good, although it had a gap down. CAC40 is leading the run with DAX and FTSE catching up.
(https://money.cnn.com/data/world_markets/europe/)
US Market Comments:
The market was closed yesterday and the futures was trading in a range between 3150s and 3140s. Nothing major happened, low volatility, low volume. Most of the market participants are having a long weekend break and will be back on Monday. As you may notice in the charts, we are trying to see some triangle forming on the hourly charts but don't get fooled as this setup in the current circumstances may be a misleading one.
S&P Futures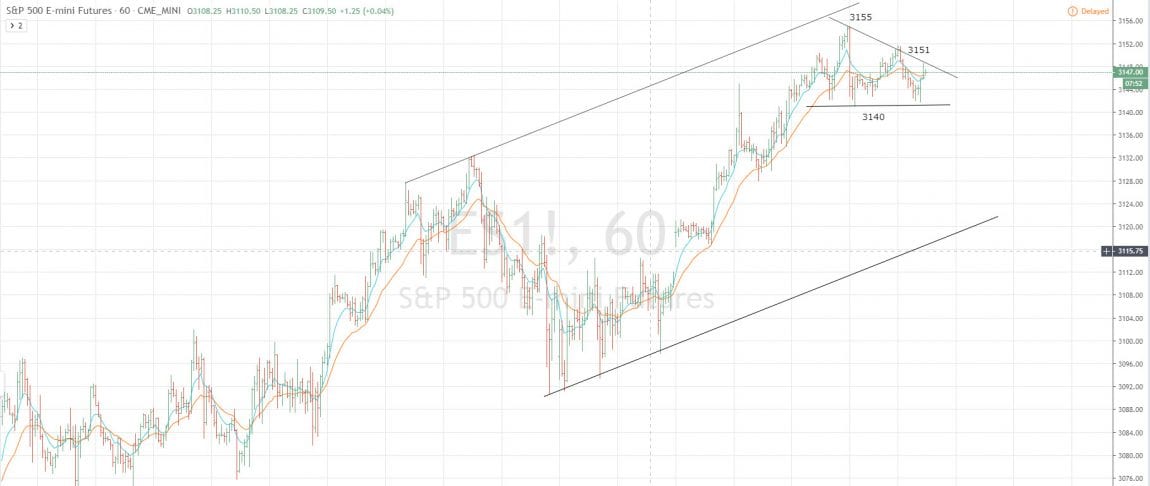 FTSE as you can see, did the expected and bounced off 7370/60 area and trading at 7400 mark at the moment. Good if you bought some in the lower range, lets see how things progress.

DAX had a gap down and tries to push to 13250 area. I may notice an interesting pattern Head and Shoulders pattern here. Now we have to make sure that 13300 is showing resistance and 13250 is the first stop for the sellers to step in.

GC (Gold futures) start to look more ppealing to me. Supports in the 1450-1460 area. On the 4H charts its more clear to see the swing points. A pullback to 1460s and a price reaction to the level might be a good signal for buyers. Stops under the daily pivot but that's just an assumption. See how the market reacts overall as we want some confirmation from the US traders as being the most heavy ones.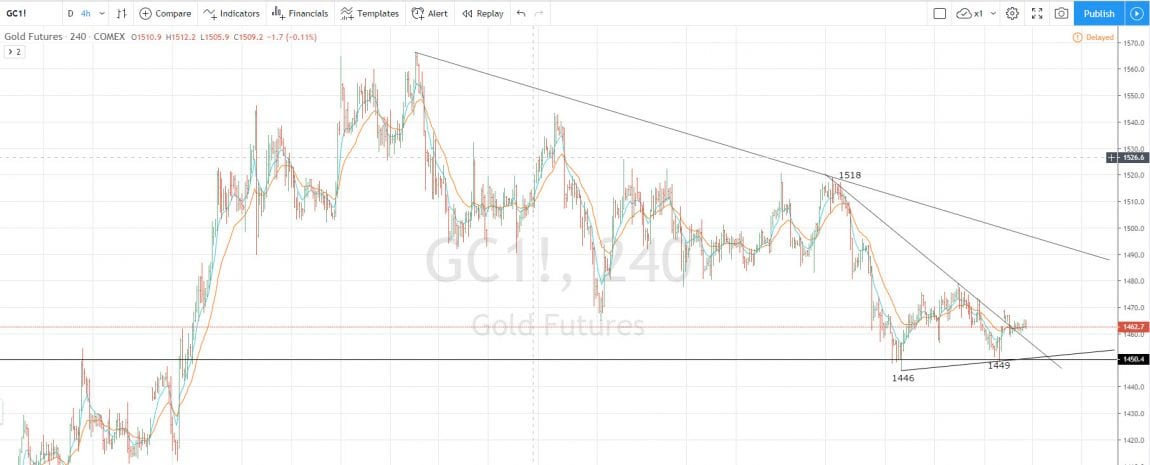 Join our Telegram Chatroom to ask me questions| https://t.me/asktraders
 Remember:
Never chase a trade once it's too extended from the entry zone.
Never risk more than 1% of equity per trade.
Happy Trading!
@Trader521