Good morning speculators!
Yesterday on Monday the 4th we've updated our all time highs on $SPY, $QQQ, $DIA. Dow Jones was playing the catch-up as Nasdaq and SP500 have already broken their extreme levels. Currently the SP500 futures is trading in a slightly bullish dynamic. The high of the overnight session is 3085, watch it on US open.
SPY (Chart above) gapped two days in a raw and looks like strong momentum to the upside will not be an easy play. Take note that 304.50s is a major support. Friday close also is an important level which is 306.20.
Trade Ideas:
Brown & Brown (BRO) is trading near all time highs. Its retracing to a big area of support. Expecting the levels 36.90s to become buyable but only if the price shows. Expected stops under 30.50s. Potential move to $40+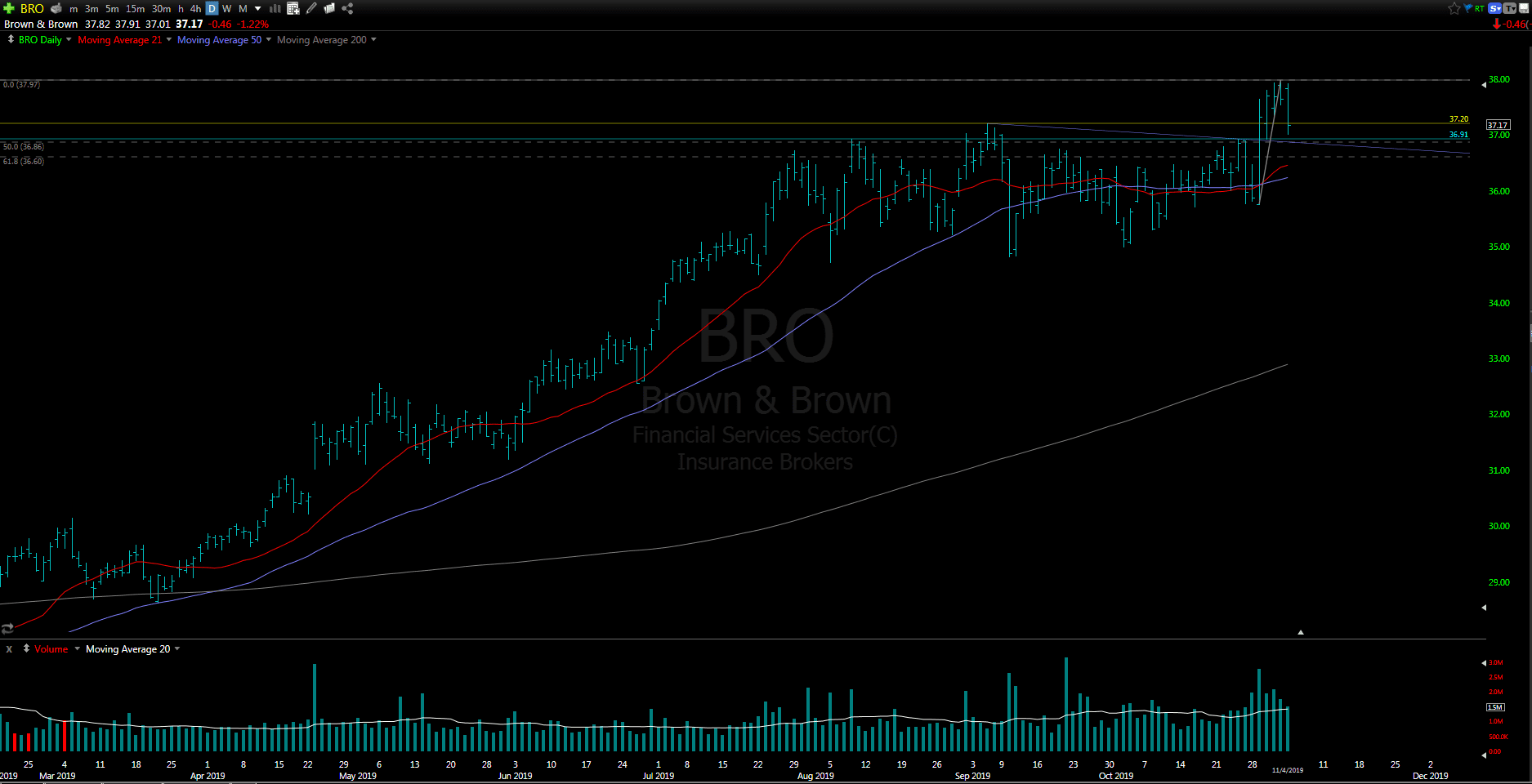 Positions:
Twitter (TWTR) remains one of the positions in place. Notice that we are playing weekly support and it may take time till momentum builds. Stops at 28.83.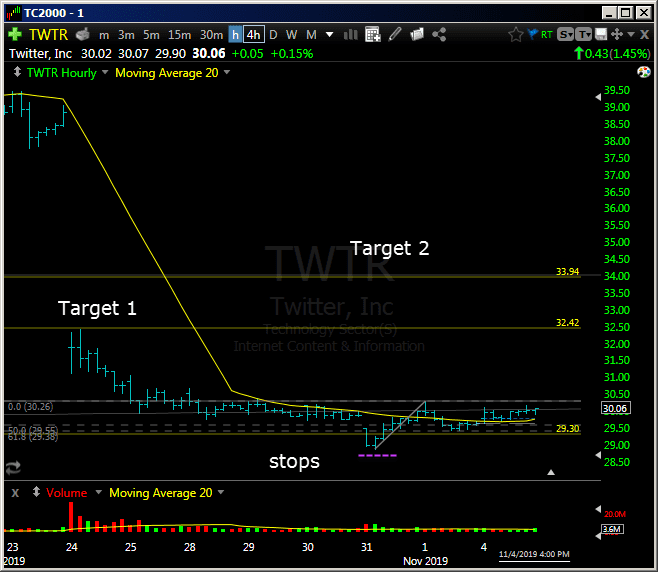 Electronic Arts (EA) remains interesting as we have noted it from yesterday. Good if you took a position in it as we have seen an almost 2% rise. For now, I would like to see It holds $96.50s – $97 and pushes through the $99 mark with volume.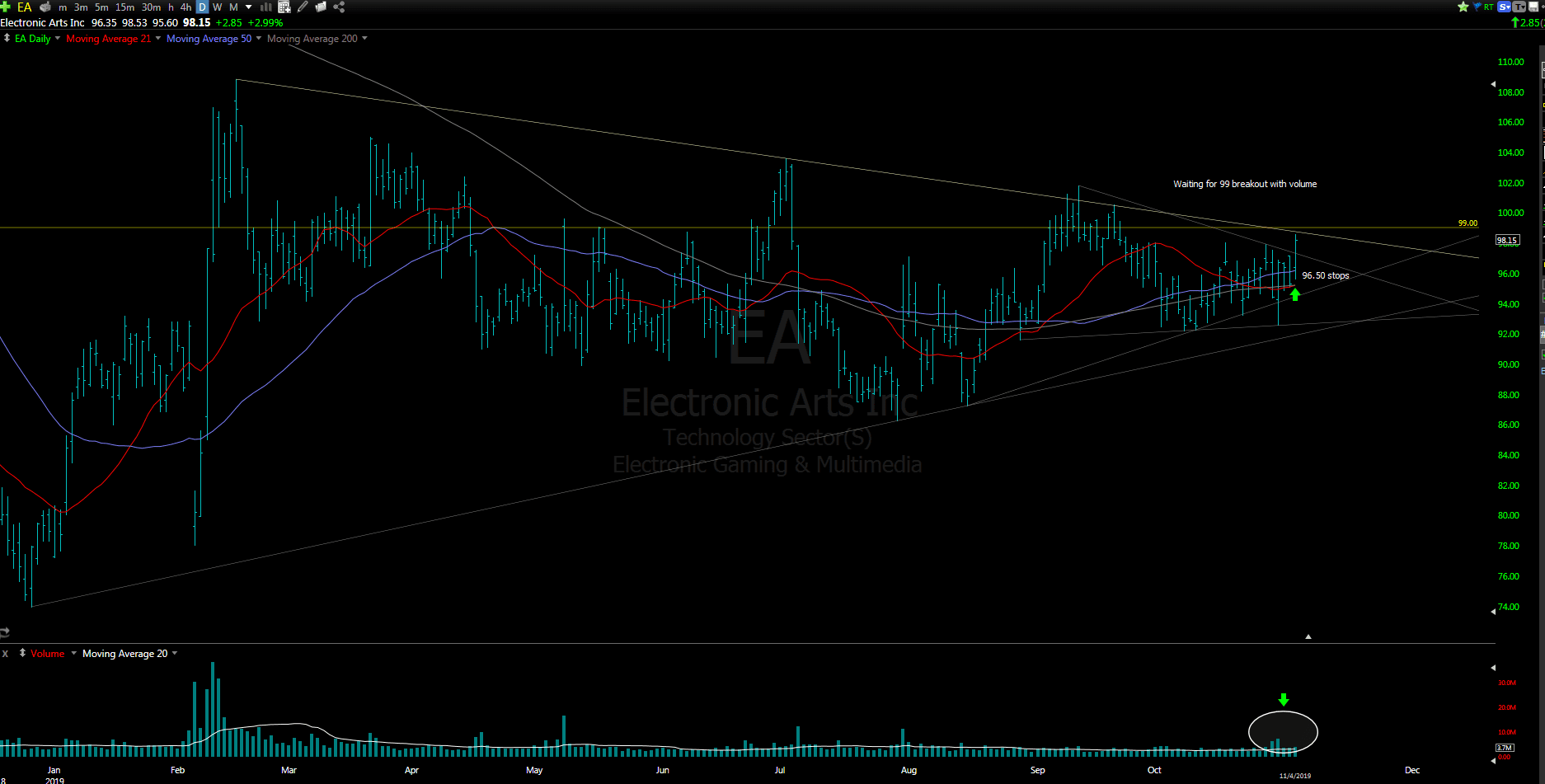 Tesla (TSLA) was initiated yesterday according to our call. It has nice potential if the market will be slowly grinding. There was some news that a Hedge Fund that was shorting Tesla gave up on the idea but we don't trade the rumors so lets focus on technicals. At the moment we have stops at 309.50s and a triggered long at 316.50s. Lets see how it plays today as the market could have a big impact on TSLA.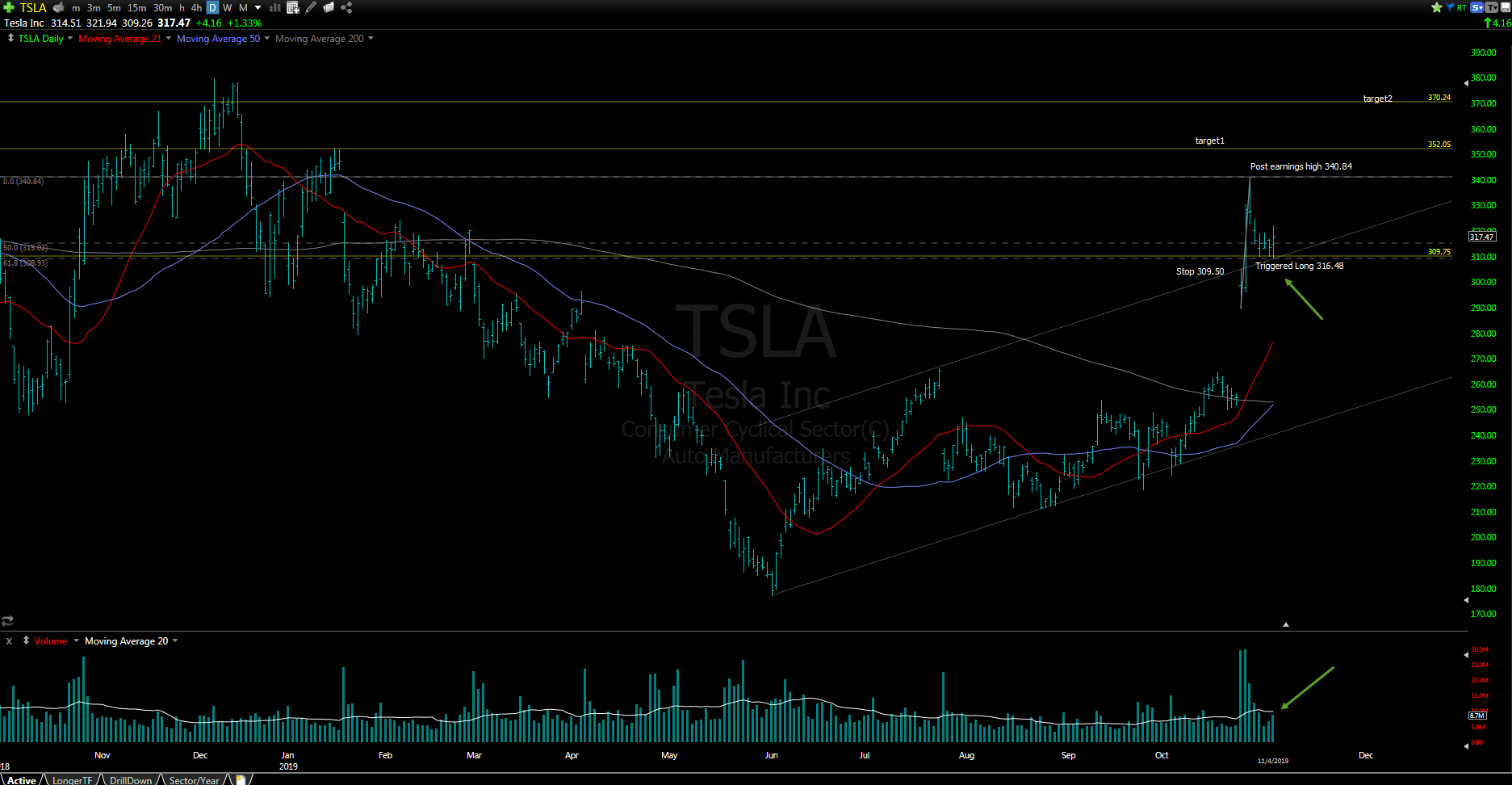 Remember:
Never chase a trade once it's too extended from the entry zone.
Never risk more than 1% of equity per trade.
Happy Trading!
@Trader521