Since setting up business in 2012, San Francisco-based crypto trading company Coinbase has expanded to serve over 20 million customers in 32 countries, trading a total of over $150 billion in a range of cryptocurrencies across the globe. By 2013, Coinbase was the highest funded Bitcoin start-up and the largest cryptocurrency exchange worldwide. The company is well-respected across the industry, but is it really the best crypto broker out there? Our broker comparison will take a close look at Coinbase crypto trading, but in short, here are some of the key features of the company:
Highlights
Competitive fees
Secure trading platform
Trading in a range of cryptocurrencies
Easy to get started
1.
of 7 Crypto Broker
Coinbase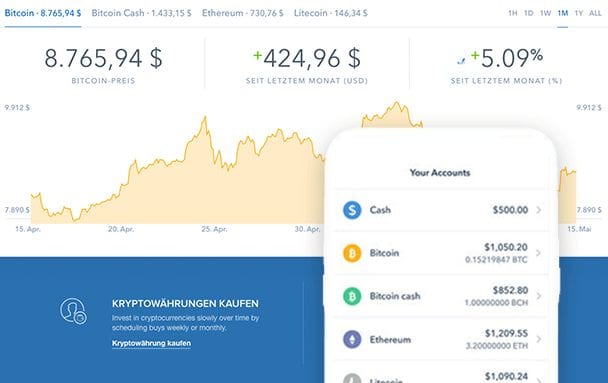 Go to Broker
Risk warning: Capital can be lost. Terms and conditions apply.
Headquarters and regulation
USA (CFPB)
Tradable crypto currencies
Bitcoin, Ethereum, Bitcoin Cash, Litecoin
Number of crypto currencies
8
Trading platform
Broker-owned Software
Services & additional benefits
Live
Hotline
E-mail
1. Trading Offer
1.) Crypto Trading Offer: Trade a range of major cryptocurrencies
A Coinbase crypto review shows they allow customers to easily buy and sell the most popular cryptocurrencies. Like most crypto brokers, the vast majority of the company's daily trading involves Bitcoin, but they also offer both Ethereum and Ethereum Classic, plus Litecoin, Zcash, Ox, Basic Attention Token and Bitcoin Cash. Signing up for an account is easy, with a choice of an individual or business account, and a few different funding options. Coinbase offers a custody program, but this is aimed at banks, hedge funds, and other large financial institutions, as it requires minimum assets of $10 million and comes with a $100,000 setup fee. Individuals can get started with a basic account with a minimum deposit of $50, or even less.
0
Other currency pairs
Number
Coinbase currently supports crypto trading in 32 countries, including the United States, United Kingdom, Canada, and Australia. Coinbase technology makes it easy for customers to manage their portfolio, buying and selling various digital currencies, from one dashboard, and it is possible to set up recurring buys, on a daily, weekly, or monthly basis. This allows private investors to partially automate their investments, and slowly build up their digital currency portfolio over time.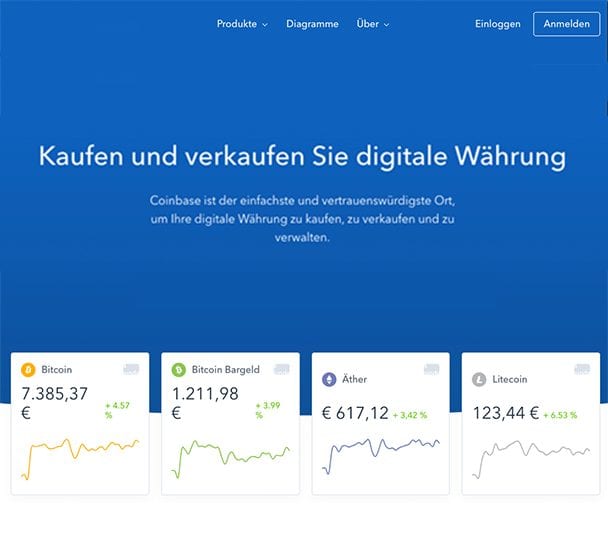 Good range of currencies
Easy account setup and account management
Can automate recurring buys
Go to Broker
Risk warning: Capital can be lost. Terms and conditions apply.
2. Costs
2.) Crypto Trading Costs: Competitive fees and spreads
Coinbase quotes prices for each transaction based on the market price for that asset, plus a spread of 0.50%. As an example, if the market price (as shown on the Coinbase trading platform) is $8,000 for 1 Bitcoin, the exchange rate shown to customers will be $8,040. Once an order is confirmed, Coinbase attempt to fill it at the quoted spread. Cryptocurrencies are, of course, highly volatile and, because exchange rates can change between quoting and submitting the order, the actual spread can be different from the quoted spread. This can work both for or against the customer, depending on the price movement of the asset.
There is also a Coinbase fee for each transaction, which varies based on factors such as location and payment method. This will be either a flat fee or a variable percentage, whichever is the highest. Customers will always be notified of all fees that apply to each transaction immediately before being asked to confirm that transaction. There are also various fees for using different payment methods. In most countries, the charge for credit cards and debit cards is up to 3.99%, whereas wire transfers are often free, or incur a minimal charge.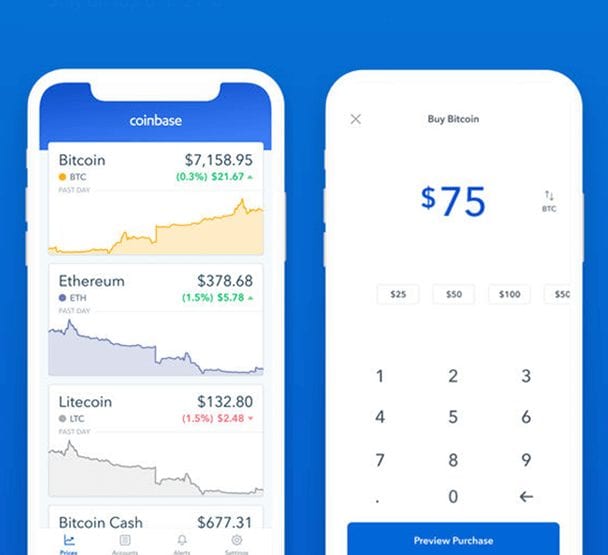 Spreads of around 0.50%
Coinbase fee on every transaction
Fees are clearly displayed before you confirm a transaction
Go to Broker
Risk warning: Capital can be lost. Terms and conditions apply.
3. Account
3.) Accounts: Good deal on individual accounts
Signing up for a Coinbase crypto trading account is straightforward and quick. There is a choice of an individual or business account, with the individual account obviously being the one most suited to private investors. A Commerce account allows online e-commerce businesses to set up hosted checkout pages and payment buttons, letting them easily accept cryptocurrency payments for free. This type of account integrates with other e-commerce software such as WooCommerce, Shopify, and OpenCart, and is a great option for small e-commerce businesses who are happy to accept cryptocurrencies. There is no fee to accept cryptocurrency through the Commerce account.
To get started with an individual account you will simply need a name and email address. After verifying your email address, you will also need to provide and verify your phone number. Then you can set up a payment method to start funding your account. Options include a wire transfer, credit card, or debit card. US customers can also use PayPal. Individuals can get started with a basic account with a minimum deposit of just $50 or less, depending on where they are based, so that is certainly a great option for new private investors who want to try their hand at trading cryptocurrencies.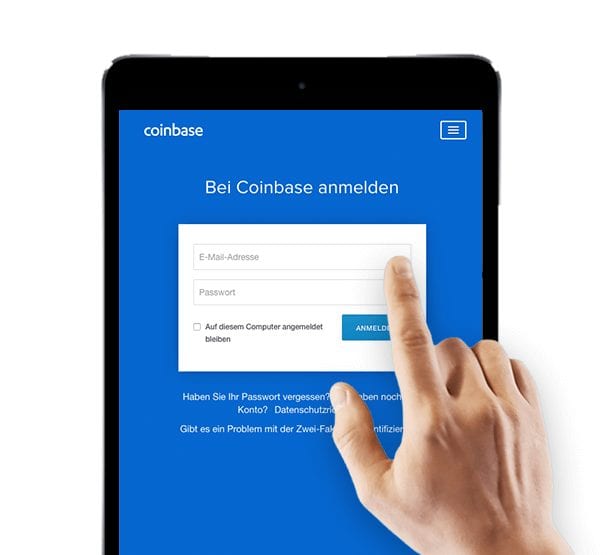 Easy account set up
Low minimum deposit for individual accounts
Good package for businesses with the Commerce account
Go to Broker
Risk warning: Capital can be lost. Terms and conditions apply.
4. Platform
4.) Crypto Trading Platforms: Coinbase Pro is intuitive and robust
Coinbase went through a rebrand in 2015 and the trading element of the company became GDAX. Another rebrand in 2018 led to Coinbase Pro, which is now the trading platform for this crypto brokerage. As a platform, it is highly intuitive and works well, providing traders with a range of charting tools, order books and access to trade histories.
When you log on to Coinbase Pro, you will find a drop-down menu in the top left corner of the trading page, where you can select the cryptocurrency pair you would like to trade. Up-to-date information on your trading pair will be displayed directly to the right of this menu, including trade price and trade volume over the last 24 hours. The platform is clear and easy-to-use. Various indicators are built into the software and finding your way around is easy. There is very little education available via the Coinbase trading platform, compared to many platforms, but there is a clear and concise FAQ page for each section answering the most common questions traders might have. Coinbase provides easy mobile trading via a robust and well-developed mobile app, available for iOS and Android devices. The app provides a great user experience that rivals the main desktop platform.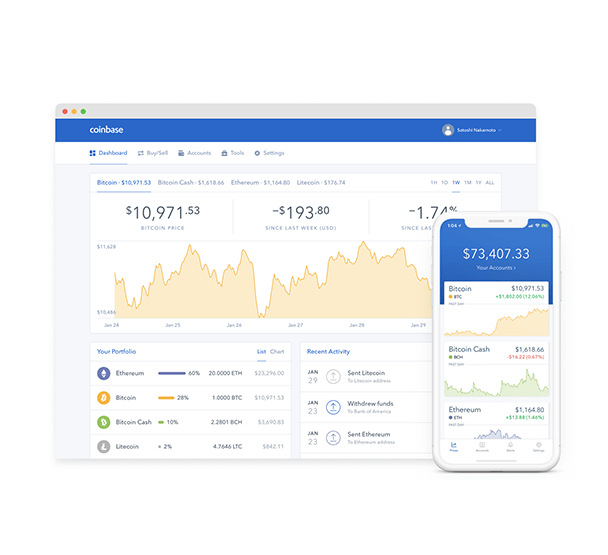 Intuitive, easy-to-navigate platform
Great mobile app
Important information on currency pairs clearly displayed with every trade
Go to Broker
Risk warning: Capital can be lost. Terms and conditions apply.
5. Usability
5.) Usability of the Website: An emphasis on functionality
The website is well-designed with a very clean, uncluttered feel, lots of white space and a simple, minimalist color scheme. The emphasis is certainly on functionality, rather than fancy design elements. A simple, three-word menu at the top of the home page leads you, through the use of drop-down menus, to the most important elements you might need to access: products, prices, and company information. Scrolling down the home page will lead you to well-organized sections covering important features of the platform, including security features and the products available. Top currencies are clearly advertised here, along with current prices, recent price movement, and mini performance charts. The footer of the home page contains a more extensive, but still quite minimal, set of links, to access everything from learning materials to legal and privacy information and customer support.
Each section of the website contains an FAQ page and it seems easy to navigate from one section to the next, exploring the site and everything the company has to offer. Clicking on the support section takes you to a vast article directory with many different articles, grouped by topic and subtopic, allowing customers to easily find their way to relevant information.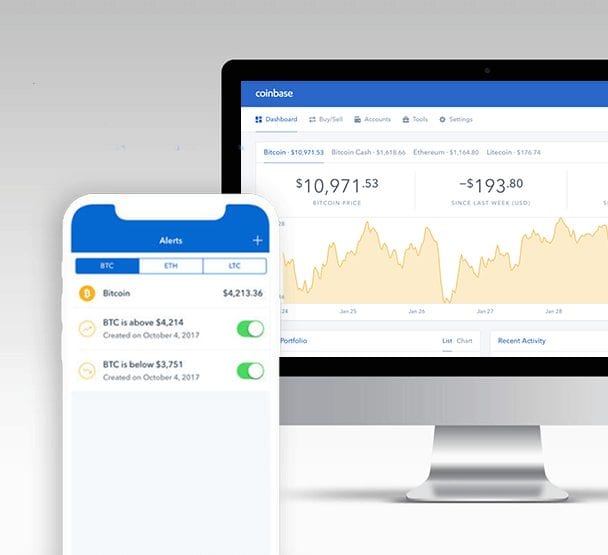 Clean, simple design
Very easy to navigate
All pertinent information is there, and relatively easy to find
Go to Broker
Risk warning: Capital can be lost. Terms and conditions apply.
6. Support
6.) Customer Support: Could be better
As mentioned above, the support section of the website contains a useful article directory with many different articles, grouped into topics, with articles on a wide variety of topics. For example, the Digital Currency topic includes not only articles that address "What is Bitcoin?' 'What is Litecoin?' and 'What is Ethereum?', but also 'How do I get a Bitcoin address?" "What is the Bitcoin blockchain?' and 'Where can I spend Bitcoin?' There are options to contact customer support by phone or email, and customer support professionals are generally helpful, although customers have complained that the personal touch is somewhat lacking, with some queries seeming to generate standardized responses or solutions that may not fully address their specific problem. Response times on email can be slow, so this is only suitable if you have a non-urgent query. There are two phone numbers provided, a US number and a UK number. Both are free numbers within those countries, though international calls may incur charges. There is also no true live chat available. There is a chat option, but it is 'manned' by a support bot and is only able to help with general questions and site navigation.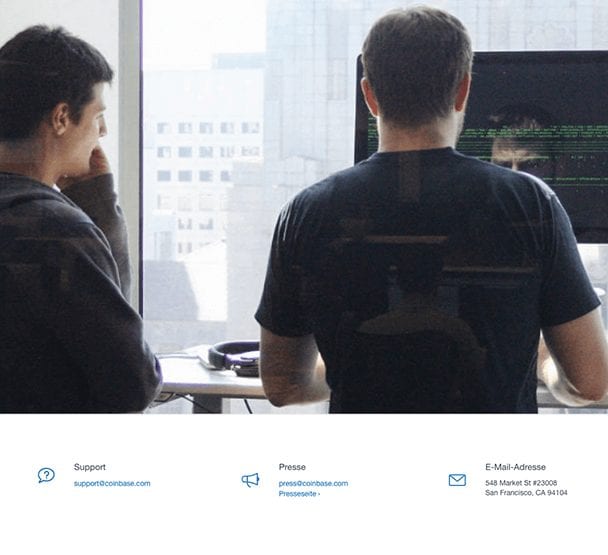 Extensive help section
No live chat
Slow response times
Go to Broker
Risk warning: Capital can be lost. Terms and conditions apply.
7. Payment
7.) Methods of Payment: Bank transfers or card payments
Coinbase has different methods of deposit and withdrawal available depending on your country. US customers are well served, with the option of being able to pay via a credit card or debit card or by wire transfer and may also use PayPal. European customers must use a SEPA (Single Euro Payments Area) transfer. UK customers can use a direct bank transfer or a EUR bank transfer via SEPA.
Credit and debit cards that support 3D Secure payments can be used to make instant payments, meaning you will not have to fund your account in advance to start trading. Your card provider can tell you if your credit or debit card supports 3D Secure, or you can simply try to link it to your Coinbase account. If the system detects that your card is not 3D secure, you will get an error message. Your card provider may charge additional fees for Coinbase payments. Wire transfers are usually free to deposit, but there is currently a small fee on withdrawals made direct to a bank account.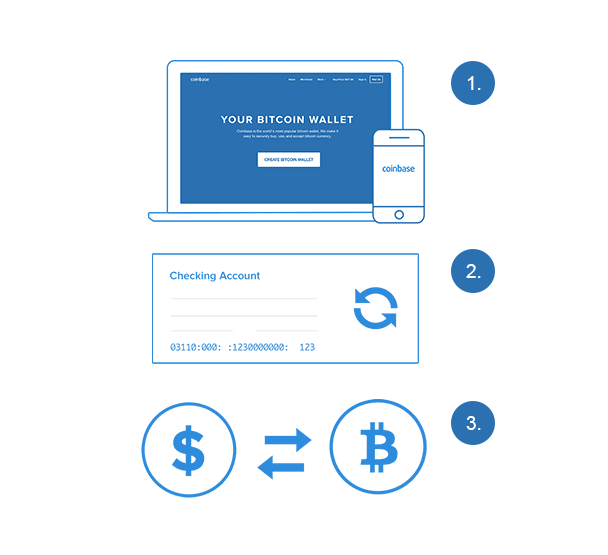 Limited payment methods
Low fees
Low minimum deposit
Go to Broker
Risk warning: Capital can be lost. Terms and conditions apply.
8. Offers
8.) Additional Offers:
Coinbase occasionally runs special offers, so it's definitely worth checking what is available when you sign up. At the time of writing, the advertised offer was $10 in Free Bitcoin for new customers opening their first account, and this appears to have been running on and off throughout 2018. There is also a referrals programme that is worth checking out. Every Coinbase customer gets a unique referral link that you can share with friends. Alternatively, you can have Coinbase send them an email with an invite to join. Either way, if someone signs up through your link, creates an account and makes a trade of $100 or more (or equivalent in your currency) within 180 days of opening the account, both you as the referrer and the friend you referred will receive a $10 (or equivalent) referral bonus.
One area that Coinbase does not excel in is the area of education and training. Unlike many brokers, a Coinbase crypto review shows they do not provide the free training videos, eCourses and research and analysis resources that many of its competitors do. Neither does it provide a free demo account at this time, which is something offered by some of its competitors.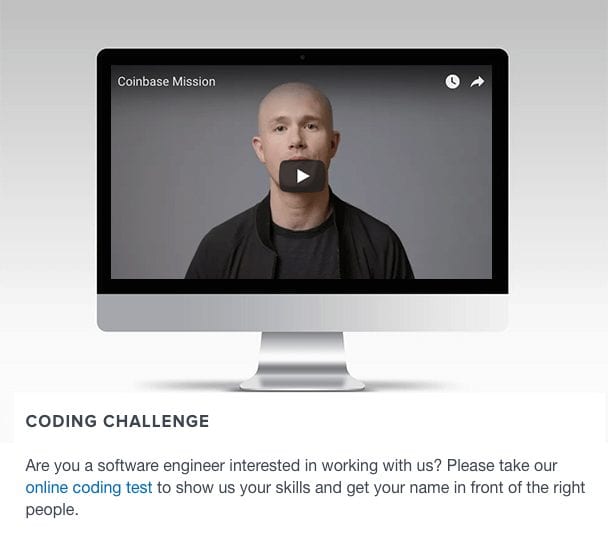 Some special offers, including free Bitcoin
Referral programme
Limited training and education
Go to Broker
Risk warning: Capital can be lost. Terms and conditions apply.
9. Regulation
9.) Regulation & Deposit Protection
Coinbase is licensed to engage in money transmission in most US jurisdictions and complies with all applicable laws and regulations within all the jurisdictions that it operates in. Some US states, and all other countries in which Coinbase operates do not require a special license to operate a digital currency exchange.
Coinbase goes to great lengths to keep customer assets safe and protected, storing 98% of customer funds offline in vaults and safety deposit boxes around the world. The company also stores sensitive data offline, encrypted and backed up on USB drives and hard copies, with said drives and hard copies also stored in vaults and safety deposit boxes worldwide. In addition, the currency that Coinbase holds online is covered by insurance and would be replaced in the event of any losses resulting from a breach of the Coinbase security systems or by employee theft. This insurance does not cover losses that may result from your individual Coinbase account being breached or compromised, so be sure to keep your own devices and login details secure and use a strong password for your account. Coinbase assure customers that all website traffic runs over secure, encrypted SSL and that online Wallets and private keys are also stored using advanced encryption.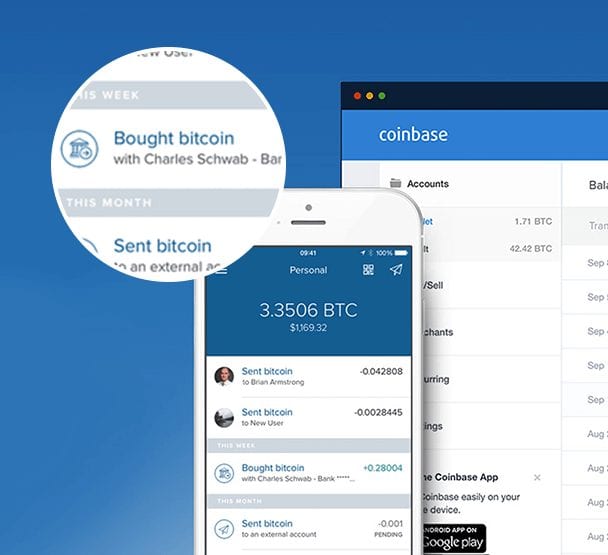 Fully licensed where required
Multi-step security in place
Fully encrypted and secure website
Go to Broker
Risk warning: Capital can be lost. Terms and conditions apply.
10. Awards
10.) Awards
No crypto broker comparison, including a coinbase crypto review, is complete without a quick look at where the company is ahead of its peers and competitors. As many crypto traders will already be aware, specialist crypto brokers do not tend to win mainstream awards in the national press. That recognition generally goes to mainstream brokers dealing in non-digital currencies. However, Coinbase has been rewarded with recognition within the industry from a few different directions.
In 2018 LinkedIn ranked Coinbase as the third most sought-after startup in the US. Fortune's The Ledger named no less than four members of the Coinbase leadership team on its 2018 "40 Under 40" list. Also in 2018, The Root included Coinbase Global Head of Belonging, Inclusion & Experience, Tariq Meyers, as one of the 100 Most Influential African Americans. Fast Company also named Coinbase Vice President, Emile Choi, as one of the women making sure blockchain is inclusive. A 2018 Forbes article also named Coinbase as one of the best cryptocurrency brokers, highlighting that it was the first cryptocurrency start-up to attain 'unicorn' status (a valuation of over $1 billion). Coinbase is certainly not short of outside recognition and respect.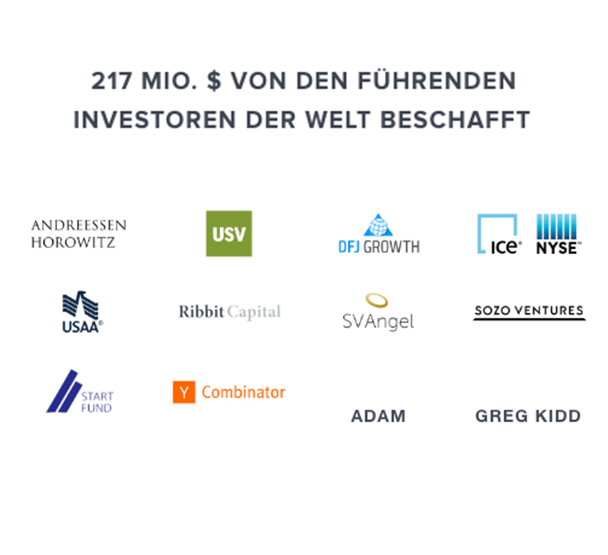 Recognition from Forbes, Fortune's The Ledger, and Fast Company
Individual Coinbase leaders widely recognized
Named third most sought after start-up in the US
Go to Broker
Risk warning: Capital can be lost. Terms and conditions apply.
Conclusion: Our verdict on Coinbase
Coinbase offers an excellent option for those wanting to invest in cryptocurrencies, even if they lack experience and have limited funds. While the range of currencies is not extensive, it covers several of the major ones and specializes in Bitcoin, which is where the vast majority of cryptocurrency investors will tend to start. Fees and cost are competitive and private investors can get started with a small deposit. Sign up is quick and easy, and the website, trading platform and mobile app are all clean, simple and user-friendly. There is little in the way of integrated training, online courses or video tutorials, but those can always be found elsewhere. Security seems to be high-level with best practices followed regarding encryption, storage of customer assets, and deposit insurance. With so many Coinbase team members being singled out for praise and accolades within the industry, it is reasonable to assume the company will continue to grow and improve.
Good range of main cryptocurrencies
Excellent security in place
User-friendly platform and mobile app
No demo account
Limited training and education
Customer support needs improvement
Test result
Broker

Go to Broker
Risk warning: Capital can be lost. Terms and conditions apply.