In the event that you've been pondering about moving your investments to another broker, then Ally Invest broker has to be on your shortlist. Being a part of the Ally Bank family, it is one of the best forex broker services with numerous services covering almost every area of finance.
Ally Invest assists 250,000 client's accounts, with $4.7 billion in assets under administration, offering both managed accounts and self-directed accounts. A truly exceptional offering and one you should definitely take a closer look at.
Highlights
Quick trading capabilities
No minimum balance
Recognia powered free tools
Very low commission and fees
5.
of 7 Forex Broker
Ally Invest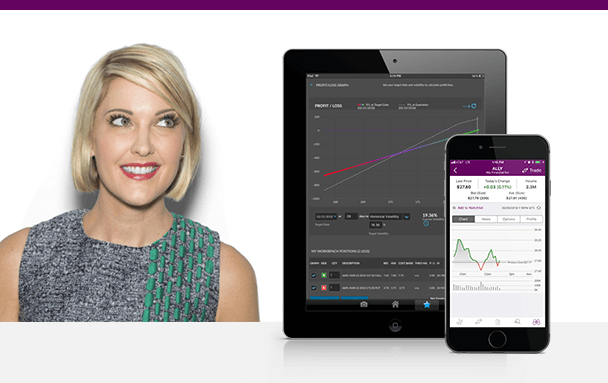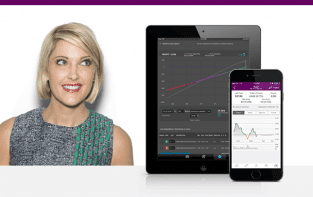 Go to Forex.com
Risk warning: Capital can be lost. Terms and conditions apply.
Headquarters and regulation
USA (FINRA/SIPC)
Fees and Spread
Depends on account type
Trading platform
MT4, Broker-owned Software
Trade Offering
Currencies
Services & additional benefits
Live
Hotline
E-mail
Economic Calendar
E-Book
Videos
Courses/Seminars
1. Trading Offer
1.) Forex Trading Offer: Trading With An Award Winning Broker
Ally Invest Forex broker services platform offers brokerage trading for skilled investors and experienced marketers. The firm conducts trade in not less than 80 currency pairs including the metals gold and silver.
All of the Ally invest Forex trading is done in real time. The brokerage service comes with strong analysis tools for research along with a broad range of informative educational material. The customers of Ally Invest are offered market access for 24 hours every day except on Saturdays. The access begins at 10:00 AM on Sundays and ends at 5:00 PM on Fridays according to the Eastern time-zones.
Tradable:
EUR/USD
USD/JPY
GBP/USD
USD/CHF
AUD/USD
NZD/USD
USD/CAD
The Ally Invest Forex & Futures services come with a customizable platform for trades and exchanges that includes metals, indices, bonds and agricultural trade from different exchanges, tiered commission plans with reduced fees allowing high-volume trading and extensive charting capabilities based on not less than 100 technical indicators.
The real-time alerts and a Tradable Market Depth is provided to every customer who has an account in the Ally Invest Forex & Futures.
Offering the tightest trade spreads in the brokerage industry, Ally Invest Forex & Futures reduce customer trading costs while increasing their profit potential. The firm regularly publishes the live spreads.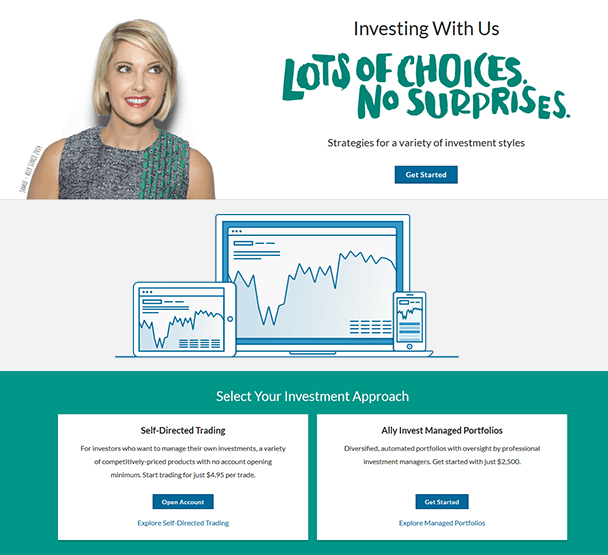 Offers trade in 50 currency pairs.
Publishes live spreads.
Conducts charting based on 100 technical indicators.
Go to Forex.com
Risk warning: Capital can be lost. Terms and conditions apply.
2. Costs
2.) Forex Trading Costs: All About Funding, Withdrawal, and Trading Fee
When investing in Ally Invest Forex firm, the traders can expect a tiny amount of administrative fees. The well-managed portfolios of the customers are subject to a minimal advisory fee reaching up to 0.3% per year. Users can also expect an amount of $25 as the charges against termination of the IRA account. As you shift your account to the next broker account, the firm deducts $50 from the account.
The self-regulated brokerage fees break down to standard rates and balance or volume pricing. In order to avail the balance or volume pricing, the account holders are supposed to maintain a regular daily balance of not less than $100,000 or at least make 30 trades quarterly.
Standard stocks and ETFs offer bonds of $0.65 per contract apart from the $4.95 options charge, $3.95 per bond base cost.
For all of the over-the-counter stocks of foreign exchanges, $50 is added to the local settlement fee apart from the normal prices charged as the commission.
Fund withdrawals as a check cost $5 apart from the $55 drawn from the overnight checks.
Although the regular ACH transfers do not incur fees, the wiring funds entitled to the bank accounts might cost $30.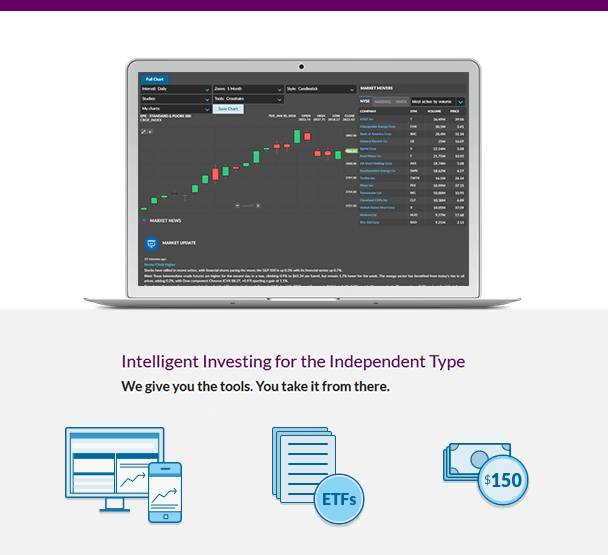 Customers are charged regular administrative fees.
An advisory fee of 0.3% every year is added to new account holders.
$50 is added for foreign exchanges
Go to Forex.com
Risk warning: Capital can be lost. Terms and conditions apply.
3. Account
3.) Accounts: Which Account Type To Choose With Ally Invest
The Ally Invest firm primarily offers 2 types of accounts.
Self-directed account
The customers who can handle their investments can comfortably manage their trades. The self-directed account is for customers who handle their own accounts and investments.
The Self-directed account, when a part of other broker comparison does not require a minimum amount when opened, neither is there any maintenance or inactivity fees charged for the dormant account.
However, a margin account governed by federal regulations have to have a minimum balance of $2,000 irrespective of the chosen brokerage.
Managed account
The beginners or the new account holders are recommended for an automated and developed managed account portfolio. The managed account is a fully automated robot-advisor that helps pick investments that are suitable for the customer chosen goals.
The account requires a minimum investment amount of $2,500 at the time of account opening. The annual fees charged for balance maintenance is 0.30% of the prevailing account balance.
The account can be funded in a number of ways that include electronic bank transfers, wire transfers, or the cheque. Apart from the minimum account balance, another prerequisite for the managed account holder is US Citizenship or holder of a permanent US address.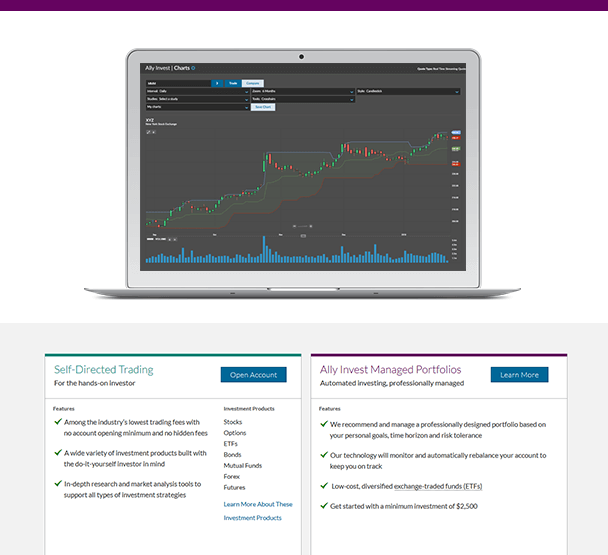 The firm offers two account types.
The Self-managed account requires no minimum balance.
The Managed account requires a US citizenship apart from a minimum $2,500 balance.
Go to Forex.com
Risk warning: Capital can be lost. Terms and conditions apply.
4. Platform
4.) Forex Trading Platforms & Mobile Trading: Convenient and Efficient Software
Ally Invest Forex Broker Platform – known as the Ally LIVE – is accessible to every individual who opens an account profitable for all kinds of Ally invest Forex broker accounts.
It offers tools like:
Constant and real-time streaming
The completely adjustable dashboard lets you drag/delete modules any way you need.
Options tools, including option chains, a probability calculator, and profit/loss platform
Research information, including graphs, organization quotes, high/low costs, and peer performance evaluation.
Some free tools
Ally Invest's site offers two options upon landing in the investment area of the site: Ally Invest Managed Portfolios and Self-Directed Trading, and once either is picked, it becomes easy to learn effectively about every option. The fee structure for all alternatives is clearly mentioned about each investment product.
Mobile Apps
Trade on-the-go with Ally Invest's iPhone and Android applications. They are streamlined variants of the desktop version. The functions are constrained, however, they support most of the major core abilities, for example:
Exchange stocks and options from your IOS or Android device
Real-time streaming, graphs, and current news
Utilize improved charting and graphing tools
Monitor your investment, gain, and balances.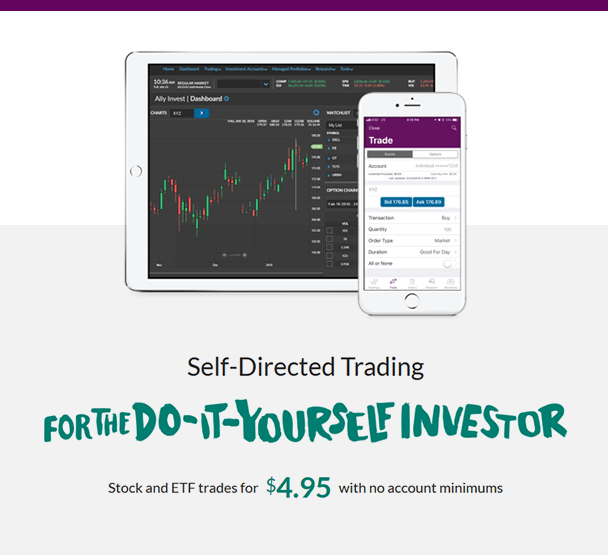 Completely adjustable/customizable dashboard
User-friendly platform
Trade stocks on-the-go on your IOS and Android devices
Go to Forex.com
Risk warning: Capital can be lost. Terms and conditions apply.
5. Usability
5.) Usability of the Website: Is Ally Invest an Efficient Website
As mentioned in Ally invest Forex Trading – Review 2018, Ally Invest's platform looks engaging and persuading because of a clear structure, easy navigation, user-friendly structure that provides easy access to the information you are searching for on the website. The required information is effortlessly found. The major plus point of this platform is transparency.
Platform's user-friendly structure may be the consequence of long experience in the business hence granting it the lead in all parameters of Forex Broker Comparison. Considering the fact that, Ally has been around for about 100 years now. The organization presents itself as being remarkably client-centric and addresses their client's specific needs. They continually refresh their services to give a smooth client encounter.
The Ally Invest Forex trading LIVE Platform works just for Windows. Macintosh users should use the web platform, which isn't as cutting edge as the LIVE platform.
Step by step instructions to log in
Open ally.com and log in to your Ally Invest Forex trading account. Once you have logged into your account, the platform is surprisingly easy to use. You'll see menu choices over the top of the page.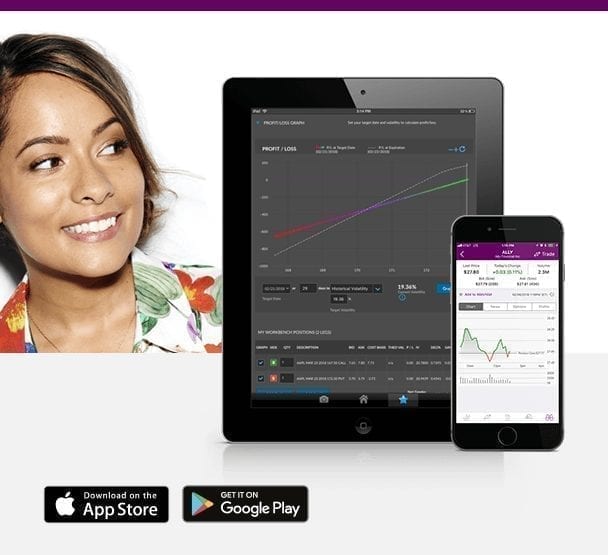 User-friendly platform for a longer experience.
Dashboard display for an overview of the facilities.
Easy navigation and access to research models.
Go to Forex.com
Risk warning: Capital can be lost. Terms and conditions apply.
6. Support
6.) Customer Support: How Supportive Are Ally Invest's Customer Representatives
With such nominal exchanging commissions, one would anticipate that customer support will not run 24 hours per day, seven days a week.
Ally invest has a vigorous customer support tool that incorporates call-in telephonic assistance and the live chat. The call center, which serves Ally Bank and Ally Invest clients, is open every minute of every day. The framework shows current wait times, to help users plan their calls accordingly.
The live visit framework avows to be open all day, every day. It's misty whether this is because of misfortune or fundamental issues, the Forex customer support is open from Sundays at 10 AM Eastern to Fridays at 5 PM Eastern.
Various financial publications have lauded Ally's customer support, which incorporates the under listed choices:
Online/Live Chat: 24×7, just as you log in to your account.
Telephonic Assistance (1-855-880-2559): 8 AM – 6 PM ET, Monday through Friday
Email Customer support ([email protected]): Ally endeavours to react to each email within 24 hours
According to Ally invest Forex Trading – Review 2018, the organization prides itself on great client support and have also acquired the solid client service from TradeKing who it bought in 2016 to expand its brokerage business.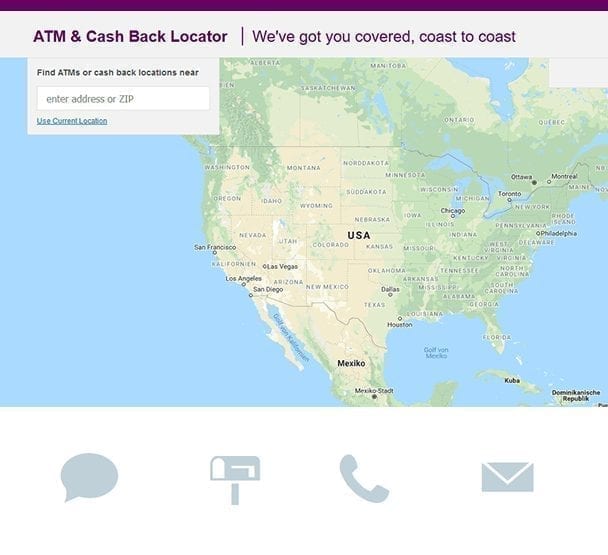 Provides its customer call-in telephonic assistance and the live chat facilities.
Current wait time display, to help users plan their calls.
Quick reply email service.
Go to Forex.com
Risk warning: Capital can be lost. Terms and conditions apply.
7. Payment
7.) Methods of Payment: How Do You Pay and Withdraw on Ally Invest
To stay at par with other brokers and traders Ally Invest firm has built multiple payment facilities for its customers after studying the Broker Comparison – Forex Comparison trends.
The firm offers a wide range of fund transfer and withdrawal methods like through Credit and Debit cards, Ally eCheck, Microsoft Wallet, Samsung Pay cards etc.
Check Deposits
It requires a minimum of 3 business days for its clearing and for trading.
Wire Deposits
The wire deposits require a minimum of 10 business days for fund release marked from the day of deposit for trading.
ACH Deposits
The ACH Deposits require a minimum of 3 days to clear from the day of deposit.
However, the ACH deposit cannot be refunded within 6 days of the deposit date. The amount stays in the account for 6 business days before any withdrawals requested for any kind of clearances.
Withdrawal
When withdrawing cash, a check request is mailed to the email address on the mentioned file from the Ally brokerage account. The fee for the request made is approximately $5. However, the request can also be made overnight by phone with a total charge amounting to $55. The linked accounts provide withdrawal facilities via electronic transfers without any fee.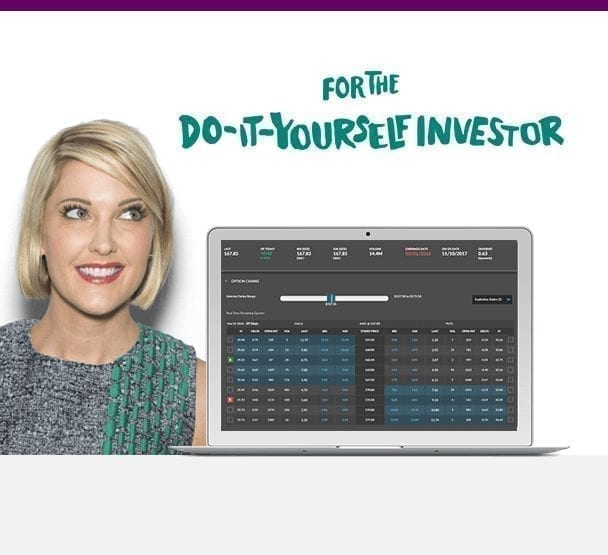 Multiple transfers and withdrawal methods for all account types.
A minimal fee of $5 is charged for withdrawal requests.
Immediate withdrawal post-deposition is allowed for both the accounts.
Go to Forex.com
Risk warning: Capital can be lost. Terms and conditions apply.
8. Offers
8.) Additional Offers: Bonuses, Promotions and More
Accounts will be inspected 60 days after the account is opened to decide the aggregate qualifying deposit. The monetary reward will be added to the account in 10 business days. And once the cash is added to the account, the cash and qualifying deposit (deducting any trading losses) will not be accessible for withdrawing for 300 days. On the off chance that the deposit is taken out, the cash bonus might be repudiated.
Commission-Free Trades
Get up to 90 long days of commission-free exchanges worth up to $500 with Ally Invest. Facilitated trade credits are being introduced to meet the qualifying requirements.
The offer is substantial for one, new Ally Invest Securities LLC account per individual. Offer is available to U.S. inhabitants only and excludes existing Ally Invest account holders and previous Ally Invest (once TradeKing Securities LLC) account holders who have shut their accounts in last 90 days. This offer isn't transferable, and different limitations may apply.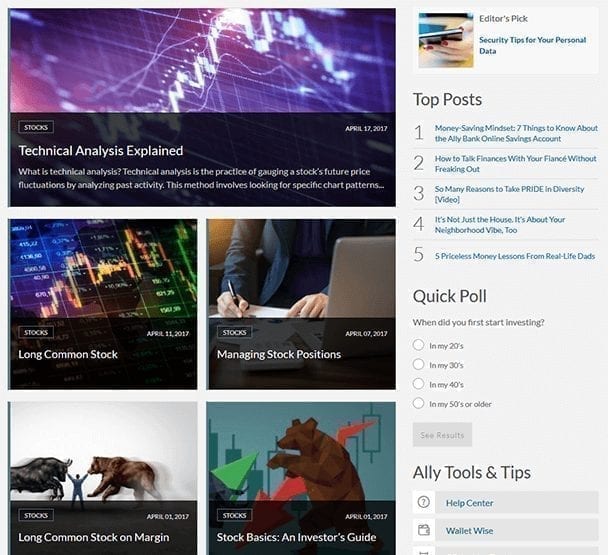 $10,000 is the minimum deposit required.
Commission-free exchanges available.
Account inspection after every 60 days.
Go to Forex.com
Risk warning: Capital can be lost. Terms and conditions apply.
9. Regulation
9.) Regulation & Deposit Protection: Is Your Money Safe With Ally Invest
Another point in support that none of the alternate providers appear to offer is the account security at Ally Invest.
The platform gives a link prompting towards comprehensive information about the SIPC assurance.
Furthermore, Ally Invest has a coverage of up to $ 37.5 million that incorporates up to $ 900,000 in money with a total cap of $ 150 million. Also, despite the fact that this should be clear, Ally Invest includes the information that this protection does not cover Forex and Future trading.
FINRA/SIPC
Regulatory Authority
Ally Invest offers the following cyber-security protections:
SIPC Coverage – Securities in your account are insured up to $500,000 on account of extortion or blunder. Ally Invest has an extra insurance policy to secure account holders above $500,000.
Account Security – Ally Invest offers the choice to set up two separate passwords: one to get to account data, and another to execute fund exchanges and place trades.
Automatic Logoff – If you ever forget to log out from your account, the system will automatically log you off somewhere after 30 – 180 minutes (you get to select the time).
256-bit SSL Encryption – When you submit crucially sensitive information by means of the Ally Invest site, your data is completely encrypted.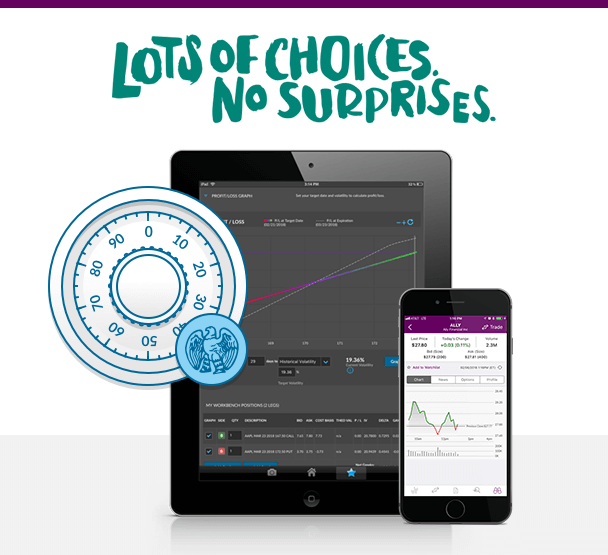 The platform gives a comprehensive information about SIPC assurance.
Dual password assistance.
Automatic logoff feature
Go to Forex.com
Risk warning: Capital can be lost. Terms and conditions apply.
10. Awards
10.) Awards: How Many Awards and Accolades Have They Won
Since there are such huge numbers of choices to look over while thinking about investment bankers, it separates brokers that receive recognition and awards for services they offer:
Awards given by investment groups that help traders know which broker is best servicing the customers.
Recognition and awards given by autonomous investment groups assist customers to know which investment firms will be best suitable for them.
Here are some awards and acknowledgments that Ally Invest has received:
Best Low-Cost Broker – NerdWallet
Best in Class in "Commissions and Fees" 2016 – StockBrokers.com
4 stars from 2007-2016 – Barrons
Best in Class in "Offerings of investments" 2016 – StockBrokers.com
Awards and recognition retained by the Parent Company- Ally Bank:
By Kiplinger's Personal Finance
Ally Bank Named "Best Internet Bank"
Ally Bank Named "Best for Millennials"
Awards in the Category of Financial Services Industries:
Gold Stevie® e-Commerce Customer Service Award
Silver Stevie® Award for Innovation in Customer Service
Silver Stevie® Award for Best Use of Technology in Customer Service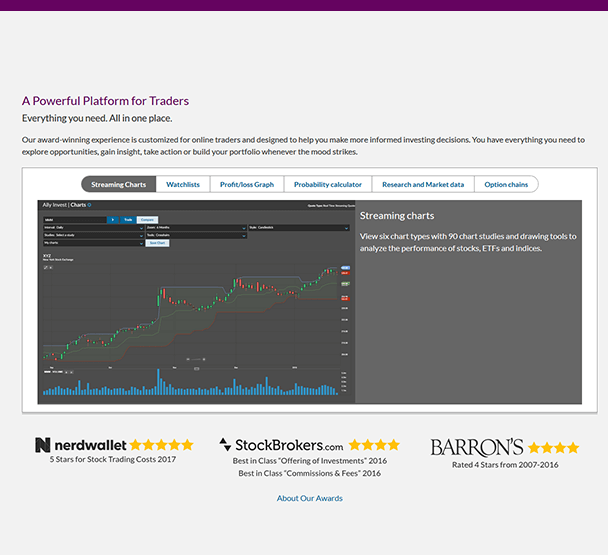 Best Low-Cost Broker
Best in Class in "Commissions and Fees" 2016
Best in Class in "Offerings of investments" 2016
Go to Forex.com
Risk warning: Capital can be lost. Terms and conditions apply.
Conclusion for Ally invest Forex Trading - Review 2018
The cost of exchanging is remarkably cheap, trading innovation is keeping pace with proficient exchanging software and algorithms, customer support runs day in and day out, and the general Ally experience is anything but difficult to get along.
The well-structured platform's user-friendly look gives an extremely good impression. The site gives all pertinent fundamental data an investor or broker may search for to see whether the services being offered would fit his or her needs. For further assistance, there is an FAQ section on the website.
Another additional benefit is its compatibility with a wide range of end gadgets, particularly mobiles.
The option of various services is another plus point, as the broker or investor gets the opportunity to handle the portfolio by themselves or they can also let Ally Invest deal with it.
Not to overlook that this venture organization exists for around 100 years, provides account assurance and is exceptionally direct about helping dealers to remember the risks.
low costs
no account minimum
excellent customer service
Test result
Broker

Go to Forex.com
Risk warning: Capital can be lost. Terms and conditions apply.