OptionsXpress offers a comprehensive source for traders in forex to make more investment choices. The platform is considered to be ideal for both beginners and advanced traders. Believed to be an industry leader in online stock trading, OptionsXpress has been gaining wide popularity in recent times among the investor community. This trading platform lets you deal in stocks, options, futures as well as forex. While the trading platform at OptionsXpress lacks a lot of customization, it does provide superb support.
Note: OptionsXpress is now integrated with Charles Schwab and no new traders are accepted.
Highlights
Walk limit order type
Idea generation tools
Synergies with Charles Schwab
Option scnanning possible
7.
of 7 Forex Broker
OptionsXpress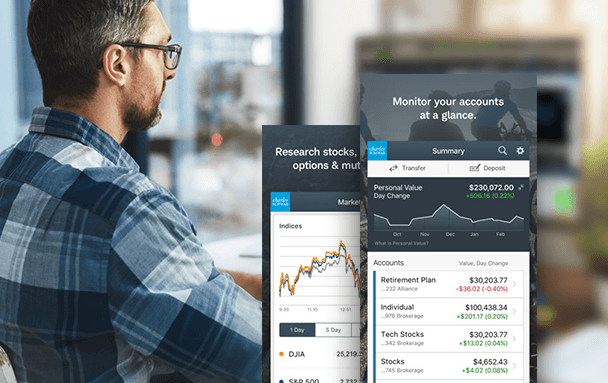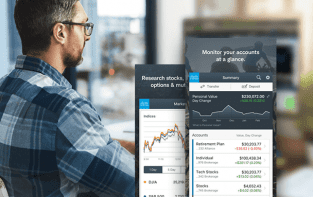 Go to Forex.com
Risk warning: Capital can be lost. Terms and conditions apply.
Headquarters and regulation
USA (FINRA)
Fees and Spread
Depends on account type
Trading platform
Broker-owned Software
Trade Offering
48 Currencies
Services & additional benefits
Live
Hotline
E-mail
E-Book
Videos
Courses/Seminars
1. Trading Offer
1.) Forex Trading Offer
Traders dealing with options will find that OptionsXpress is well-suited for their trading needs. While the system may focus on a variety of investment tools and vehicles, the traders dealing with options will find the platform very convenient as well as flexible. Traders who have a specific interest in penny stocks, forex and futures will love the trading platform as it offers plenty of opportunities to realize the best potential from their trading.
Tradable:
EUR/USD
USD/JPY
GBP/USD
USD/CHF
AUD/USD
NZD/USD
USD/CAD
The platform provides extensive education and learning resources, and this is the reason why new traders and beginners find it very informative to spend time on the platform and end up becoming loyal users. Of course, the research reports and other educational resources provided by OptionsXpress are undoubtedly of a very high quality and help traders to get the best business information. They are also useful for beginners to get accustomed to the basics of trading and familiarise themselves with all the aspects of trading. As per the OptionsXpress forex trading review, it is true that trading can become overwhelming, but with the right support, all traders can get the best out of this platform.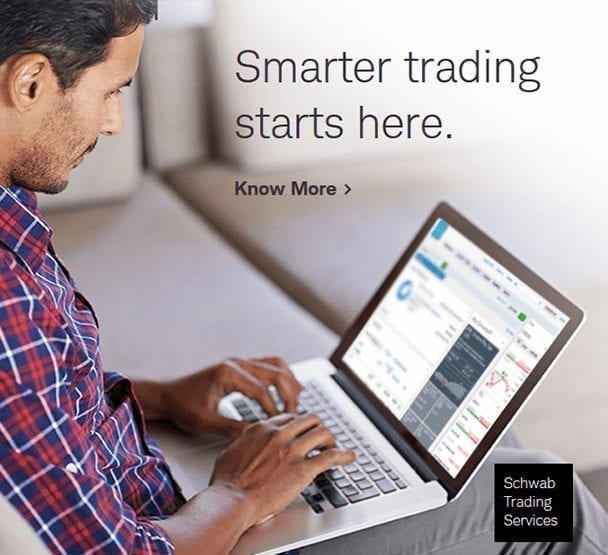 Great platform for options trading
Good platform for traders with experience
Provides learning tools for new traders
Go to Forex.com
Risk warning: Capital can be lost. Terms and conditions apply.
2. Costs
2.) Forex Trading Costs
OptionsXpress has two tiers of commissions that are charged to traders based on the services to which they have subscribed. Typically, the commission charges at this trading platform depend on how active a trader you are. If you have executed fewer than 35 options trades, then the commission is at $1.50 per contract. However, if you are an active trader with more than 35 options trades during a quarter, then you are charged at $1.35 per contract. There is also a minimum fee consideration in this regard.
OptionsXpress is not a cheap brokerage firm. If you trade in small volumes, the minimum fee constraint will make this trading platform too expensive. If you are a very active trader, you will be paying quite a lot in the per trade fee. Medium-level traders are in the best position here. The pricing at OptionsXpress is slightly higher than the other trading platforms, and you may find OptionsXpress to be a big investment or relatively affordable in the long run. For options, the platform charges a flat rate of $12.95 to a trader with one to ten contracts, and for anything more, there is a charge of $1.25 per contract. For dealing with options, the platform charges a flat rate of $8.95 per contract. For futures, it is $3.50 per contract.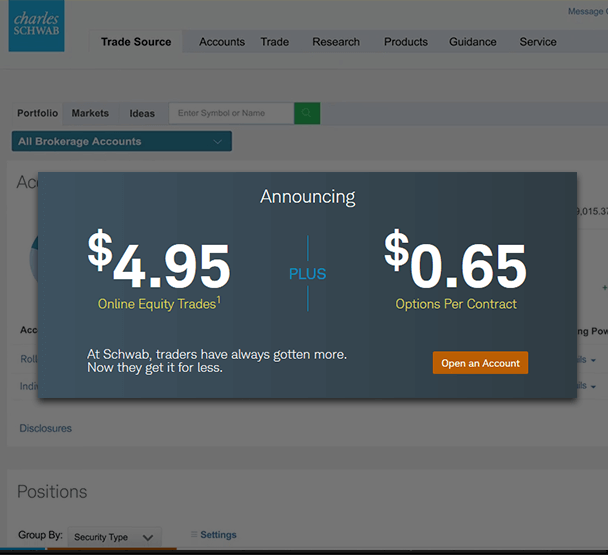 Commission fee dependent on how active a trader is
Not a cheap broker
Flat rate for options
Go to Forex.com
Risk warning: Capital can be lost. Terms and conditions apply.
3. Account
3.) Accounts at OptionsXpress
According to this OptionsXpress forex trading review, opening an account with OptionsXpress is easy. You can simply sign up on the website by filling out a form that requires some basic details. The main information that the form deals with includes the country to which you belong, your account type, and the account from which you will be transferring money.
Once you provide these basic details, you will need to give your email address and set up your account by providing your username and password and other basic details. Some other information, such as your SSN number, will be required for verification. With this information all verified, your account will be activated and you can provide some basic information about your trading proficiency to get the necessary support from the platform. By providing information about your trading experience, the platform will customize the online tools at the website for your best utility. You can then move on to create your trader profile by providing all the information that your trading community would like to know about you. When you have finished, you can confirm your account and get started with trading on the platform.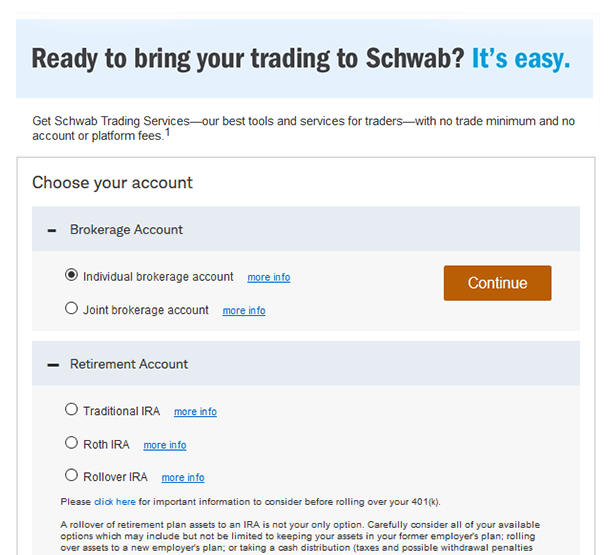 Account opening is easy
Verification necessary
Trading possible only after confirming account and other details
Go to Forex.com
Risk warning: Capital can be lost. Terms and conditions apply.
4. Platform
4.) Forex Trading Platforms & Mobile Trading
The trading platform, which is called Xtend, is available from within the OptionsXpress website or as a separately downloadable software application. Most users find the web browser more convenient to use than the app. The web browser is also quicker and more responsive. The trading platform is very user-friendly for both beginners and experienced traders. In terms of functionality, the platform offers many features that are merged together in one place to provide maximum resources to traders at one go. With some of the best trading tools in the industry, the platform makes it very easy for traders to identify the most profitable trades and execute the best possible deals. Another very important aspect to take note of here is that the Xtend platform offers a variety of innovative trading tools that traders may not find elsewhere. One of these is "Walk limit", a tool that helps to prevent the hassle of having to adjust the spread orders. This is done by providing traders with an automatic update of the spread orders to achieve favorable prices. Another popular tool is the "Idea Hub", which helps traders quickly find ideas for potential trades.
The Xtend trading platform also offers the "Options Chains" tool for traders to quickly view all relevant data about different securities they are interested in with real-time updates.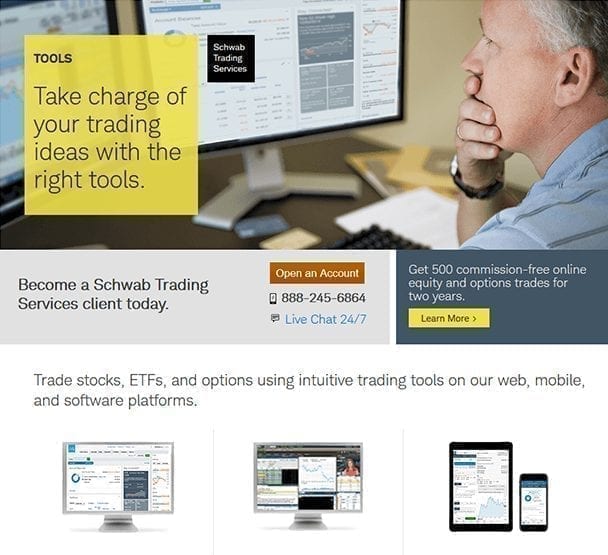 Downloadable trading platform
User-friendly platform
Provides best trading tools in the industry
Go to Forex.com
Risk warning: Capital can be lost. Terms and conditions apply.
5. Usability
5.) Usability of the Website
When you are looking for the best forex broker, you should try to test as many brokers as you can and then make your selection. However, if you are in no mood to do this, then you can also head straight for this OptionsXpress forex trading review to understand what makes this particular website ideal for your forex trading needs. There are a number of things that work in favor of OptionsXpress – it has a platform that is easy to use and highly rated, and it belongs to the Charles Schwab Corporation, which has a good reputation.
OptionsXpress is known to have one of the most user-friendly and functional web portals in the industry. The website is designed to be accessible to new traders who may otherwise get too overwhelmed when they are welcomed to a website that is full of trading jargon that is unfamiliar. Too much information can increase stress, and this can reduce the effectiveness of even the most experienced trader. This is the reason why the simple format of the OptionsXpress website is appreciated by the most professionally experienced traders.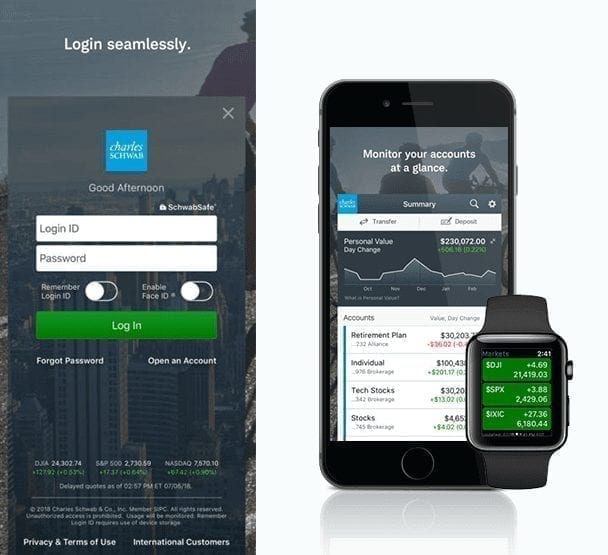 The website is extremely user-friendly
Has a good reputation
Simple format without clutter and overload of information
Go to Forex.com
Risk warning: Capital can be lost. Terms and conditions apply.
6. Support
6.) Customer Support
One of the main positives that you will read about in this OptionsXpress forex trading review is that the OptionsXpress trading exchange platform has one of the best customer support teams in the industry. The customer support team can be contacted either by email, telephone or through the live chat option available on the website. The customer support team is highly responsive and very quick in providing a resolution for the concerns you have raised.
It is best to contact the team via email if you have a technical issue, and you can expect a response within a standard wait time. The live chat support team can be very helpful in quickly assisting you with site navigation-related issues or other non-technical concerns. While you can still get the necessary support from the live chat team with your technical queries, it is unlikely that you will get a technical expert to resolve your major technical problems. OptionsXpress also offers 24-hour support, but presently, this support is extended only to traders who are dealing in futures. When this service does extend to options traders, there will be nothing to suggest that the customer support team at OptionsXpress will not be outstanding!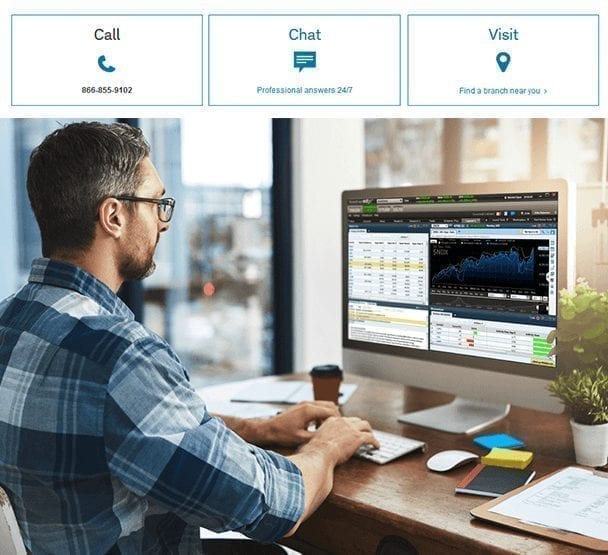 Excellent customer support
A number of ways to contact support
Quick problem resolution
Go to Forex.com
Risk warning: Capital can be lost. Terms and conditions apply.
7. Payment
7.) Methods of Payment
Traders can use any of the popular payment methods on the OptionsXpress website, which include debit/credit card, bank transfer or any third-party online wallet. For new traders, there is no minimum account requirement and this makes the platform attractive. Funds can be transferred electronically from and to a linked bank account. It follows the ACH funds transfer system. All electronic transfer requests received before 3.30pm ET are processed the same day, and requests made after this time are processed the following day. Traders can also link their bank accounts via the trial deposit method.
When using the ACH deposit method, funds for trading are usually available on the third business day after the request is processed. However, OptionsXpress makes the funds available the next business day if traders submit a bank account statement. The platform also allows free cheques for those accounts that have been open for a minimum of six weeks and have a balance of at least $5,000.
OptionsXpress also provides a cash sweep account that is insured under FDIC. Presently, this account provides a yield of about 0.02%.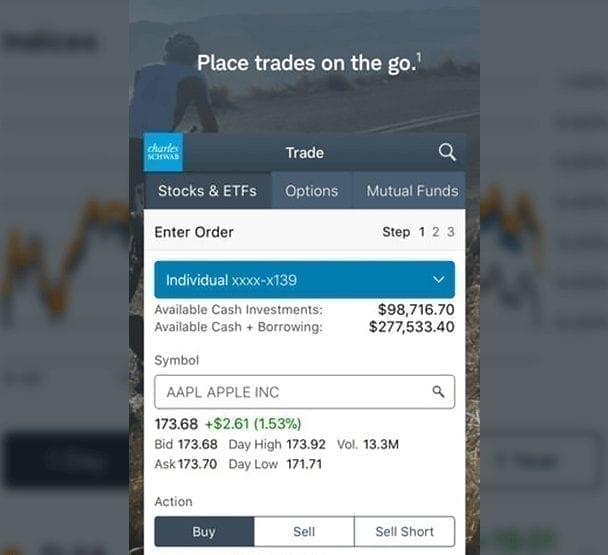 Bank transfer through ACH transfer system
Funds available in three business days
Cheques available but for select accounts only
Go to Forex.com
Risk warning: Capital can be lost. Terms and conditions apply.
8. Offers
8.) Additional Offers
OptionsXpress is a trading platform that allows the traders to deal in a variety of investment vehicles, but there is more to the platform than just the trading. This is a great website for those who are looking for a one-point source for information about trading. OptionsXpress has no minimum deposit requirement to qualify to start trading. For traders who are looking for some experience and want to get a feel of how trading works before they start trading properly, OptionsXpress is ideal. Apart from the trading options in various securities, OptionsXpress offers live seminars and webinars on topics that can make a significant impact on the trading decisions of the many traders.
There are also several pieces of information on market analysis and market data available to support trading decisions. The trading charts, patterns and the many educational articles that can help new and old traders to improve their trading game can all be found at OptionsXpress. With this strong educational support and real-time information, the traders who are using this platform will find themselves at an advantage.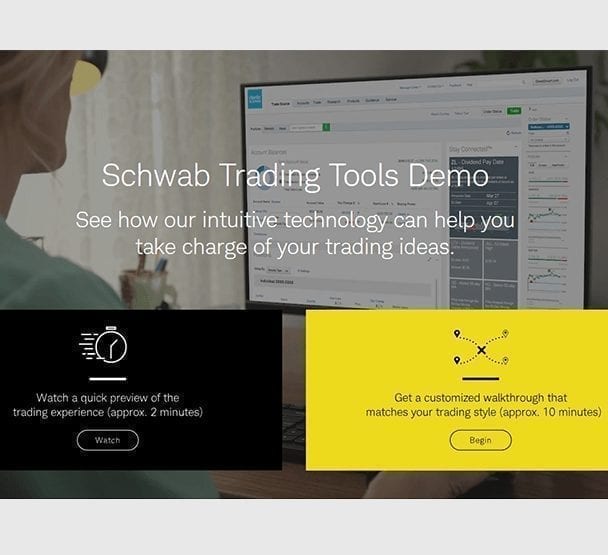 Provides comprehensive information for all trading needs
Has live seminars and webinar for trader education
Numerous tools to make informed investment and trading decisions
Go to Forex.com
Risk warning: Capital can be lost. Terms and conditions apply.
9. Regulation
9.) Mobile Trading
OptionsXpress has a mobile application for iOS and Android-based mobile phones. The mobile interface, like its web interface, is easy to navigate and trade on. The mobile app provides access to all of the popular features from the web browser but in a more simplified way. The mobile app does not have a mobile check deposit option. You cannot transfer funds from the mobile app, and there is no customer service contract. Apart from that, there are some genuine features that aid in good trading decisions.
FINRA
Regulatory Authority
It is a versatile trading platform with different levels of complexity of settings to suit all levels of traders – beginner, intermediate and expert. The IRIS notification assistant, which was launched in 2014, allows traders to see various updates relating to the platform at a glance – this is effective when traders want to work with the ebb and flow of the market. OptionsXpress specializes in online options trading, futures trading and stock trading. It is an all-in-one platform for mutual funds, ETFs and bonds for stocks, futures, and options. It features free broker-assisted trading, making it one of the best in a forex broker comparison. With this assistance, traders get answers to their technical questions as well as advice on trading strategies. The all-in-one platform, Xtend, has a user-friendly and intuitive interface that is great for beginners.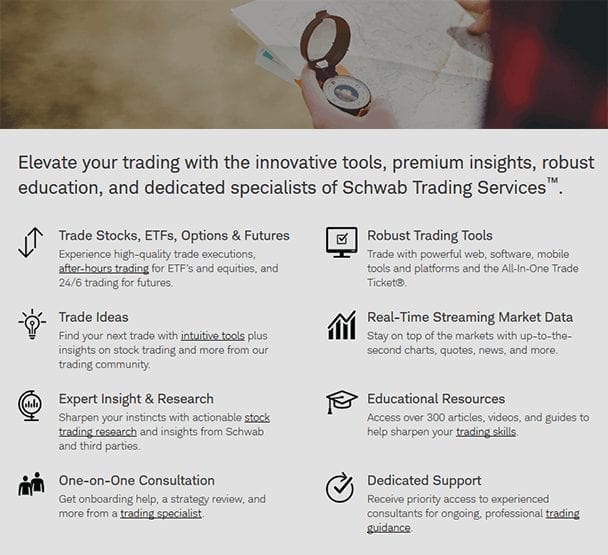 Mobile application for IOS and Android-based phones
No customer service contact on the mobile app
Notification assistant which allows traders to easily see updates
Go to Forex.com
Risk warning: Capital can be lost. Terms and conditions apply.
10. Awards
10.) Research and Analysis
At OptionsXpress, you will find just about every tool that you would ever need to make well-informed trading decisions. The education and research tools at OptionsXpress are considered to be the best in the industry. Whether you are looking for superficial information on any topic or want to get detailed knowledge on a certain type of investment tool or vehicle, you can bank on the brilliant resource of information that OptionsXpress can provide. While you may always refer back to the educational resources added on this trading platform, you can also set up alerts and notifications to watch out for new information added on the site that relates to your preferred modules of study in the field of trading. The site also constantly updates market research data and the latest market news that can give insights to the traders on what to expect with the market trends. This information can play a key role in helping traders make a choice on the investment vehicles they should trade in.
The analysis tools are also good. The site offers a variety of patterning tools and screeners that will help traders detect important trends and deviations in the market. The charts and other analytical tools available on the site feature a range of technical indicators that make trading more logical for traders and also help them improve their trading expertise.
Note: OptionsXpress is now integrated with Charles Schwab and no new traders are accepted.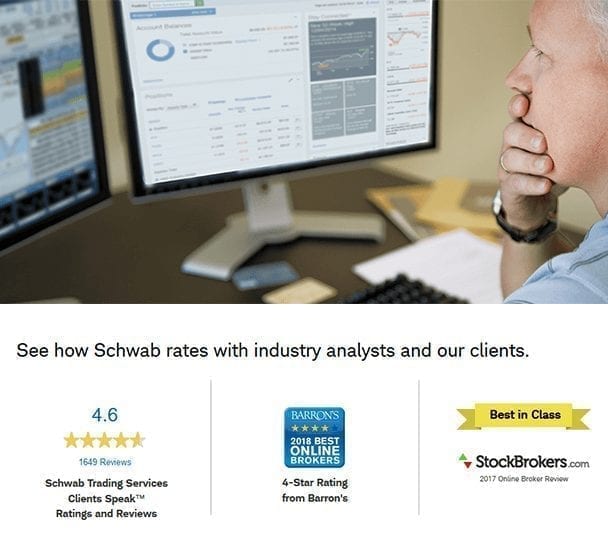 Best research and analysis tools in the industry
Educative resources always available
Constantly updated market research data
Go to Forex.com
Risk warning: Capital can be lost. Terms and conditions apply.
Conclusion:
Typically speaking, from this OptionsXpress forex trading review, you can see that as a trading platform, it doesn't really reinvent the wheel or offer something that is exceptional in the industry. However, what you can expect from this trading platform is a solid service with great support along with a fantastic roster for learning and support. For new traders or anyone who prefers a more traditional approach to investing, OptionsXpress offers a stable and reliable platform. While there are many trading platforms that may have better services or better rates, the fact of the matter is that most come with complicated trading software that can overwhelm new or beginner traders. The Xtend trading platform offered by OptionsXpress is relatively simple to understand and use. If you are a new trader, then OptionsXpress can give you a great start. If you do a broker comparison, you will realize that this platform is ideal for forex trading.
Versatile trading platform
Great platform for beginner traders
Offers mobile trading for iPhone and Android smartphones
Option-scanning and idea-generation tools
All-in-one trade ticket possible
Xtend platform for desktop a little weak
Expensive minimums for options trading
Does not offer customisation option like other platforms
Test result
Broker

Go to Forex.com
Risk warning: Capital can be lost. Terms and conditions apply.