TradeStation has been in the broker business since 1982 and they have a wide-ranging offering that has led to it becoming a popular choice among traders. They cater for both individual traders and institutional investors. They provide single click access to all of the market US markets exchanges and the chief market centres. They have a wide-ranging offering of different accounts and are dedicated to provide a quality web based experience. In this TradeStation brokerage review, you will see all of the pros and cons associated with this broker.
Highlights
Newly redesigned platforms
Great web trading offering
Competitive pricing
Large selection of account types
5.
of 8 Options Broker
TradeStation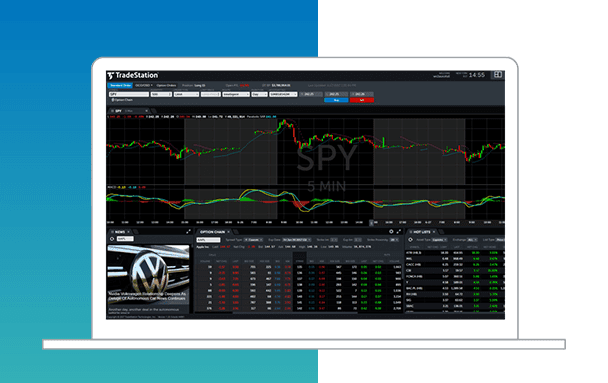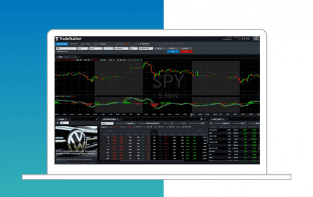 Go to Broker
Risk warning: Capital can be lost. Terms and conditions apply.
Headquarters and regulation
USA (FINRA)
International order fees
n/a
Services & additional benefits
ETFs
Futures
Services & additional benefits
Live
Hotline
E-mail
1. Trading Offer
1. Options Broker Trading Offer – No commission free ETFs or mutual funds
Through this review of TradeStation, you are faced with many different options when it comes to the different variables. You have a vast array of investment types to invest in, depending on what your preferences may be. For the TradeStation stock trading offering, you will be looking at all of the major securities that you will ever need. They provide support for all of the significant types of trading, such as futures and forex, something which every broker does not offer. They also cater for the likes of bonds, mutual funds, ETFs and futures.
They do have a large quantity of different ETFs on offer, but there are no options that are free form commissions and there is limited ability for you to properly research these offered ETFs. The same can be said when it comes to the selection of mutual funds they have on offer. While they have almost 5,000 different options for mutual funds yet again there are no options that do not have any transaction fees. This is not something seen with their competitors and is definitely something to be noted.
Go to Broker
Risk warning: Capital can be lost. Terms and conditions apply.
2. Costs
2. Options Trading Costs – 3 types of commission structures
If you are closely looking at this review of TradeStation, you will see that there is bit of a different price structure with this broker than compared to many of their competitors. For the most part, you will be dealing with three different types of structures for commission, when it comes to TradeStation stock trading, flat fee, per share. There are two different types available for options, which are flat fee and per share.  If you are looking to trade shares, there is a flat rate of $5 per trade and there is an additional charge of $0.50 per contract if you are making options trades.
0
International
Trading venues
There used to be a monthly based fee in pace for use of the platform that was almost $100, but they recently decided to get rid of this. There was a monthly fee in place for the ability to access the real-time market data. There are still services as part of the TradeStation offering that need to be paid for. Their pricing plans as a whole can be somewhat confusing for people. Active traders will usually prefer to go for the option whereby they pay a fee of $0.01 for every share on their initial 500 shares and then it is only $0.006 for each share going forward. There is a minimum trade fee on this option of $1.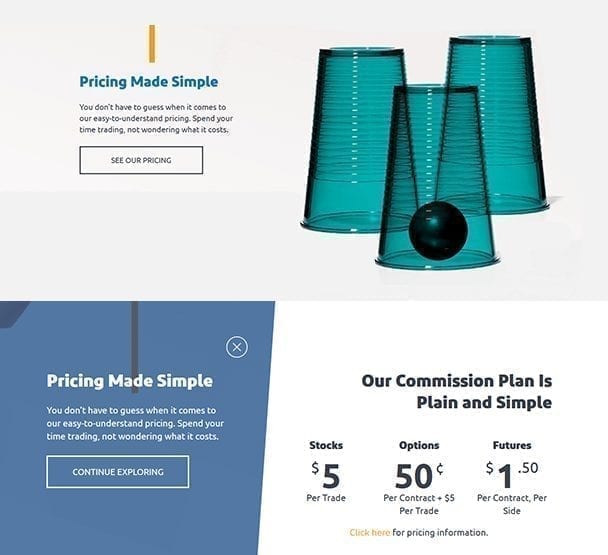 Three types of commissions
Previous monthly costs eliminated
Still have to pay for certain features
Go to Broker
Risk warning: Capital can be lost. Terms and conditions apply.
3. Account
3. Accounts – Many different trading accounts
Throughout this review of TradeStation you will see that they cater for any and all types of investors. There are five main account types for you to choose from; joint, individual, IRA, entity and custodial. Most of these are pretty self-explanatory. There are different subsections available as part of each of these types of accounts. If you are looking to open just a normal TradeStation brokerage account, then the standard option will be best suited for your needs. There will be some restrictions placed upon you if you select certain types of accounts.
If you are planning to open up a cash account, there is a minimum required deposit of $500, there is a minimum required deposit of $2,000 for the margin account and there is a $5,000 minimum required deposit for the futures account. Some of the many account types aren't available to US residents, so you need to check which ones are available in your respective reign before doing your research. There is even a new account type called TradeStation Global and this provides access to a number of different international markets, something which previously was not available.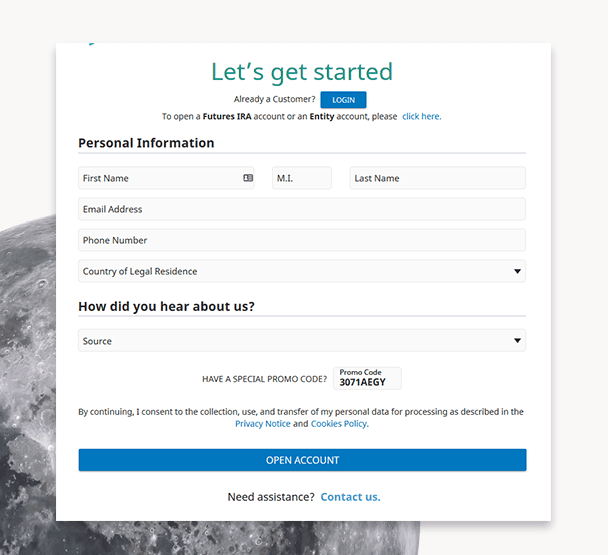 Many different types of accounts on offer
Certain restrictions are in place depending on the type of account
The minimum required deposit differs between account types
Go to Broker
Risk warning: Capital can be lost. Terms and conditions apply.
4. Platform
4. Trading Platform – Two quality trading platforms
Due to this TradeStation brokerage review, you will be aware that TradeStation has completely overhauled their trading platforms in recent times. Currently, there are two different platforms on offer. The Web Trading platform is based on your browsers and will be preferred by those who like a more simple approach. The other option is called TradeStation 10 and sometimes will be referred to as being the New TradeStation platform. This is for desktop use and is the main platform that TradeStation offers. The web based platform is very simple and is ideal for beginners as it is very clear and easy to use.
They even have very good charting tools, which are better than the main trading platforms of a lot of their competitors. TradeStation 10 ticks all of the boxes for someone who trades a lot and has been around since the end of 2017. This came after their previous platform had been outdated. Everything is customisable and is very easy to use with the new platform. There is a wide array of tools that are required for professional traders. They have decade's worth of historical data to play with and they can use the Portfolio Maestro tool in order to quickly identify potentially lucrative trades.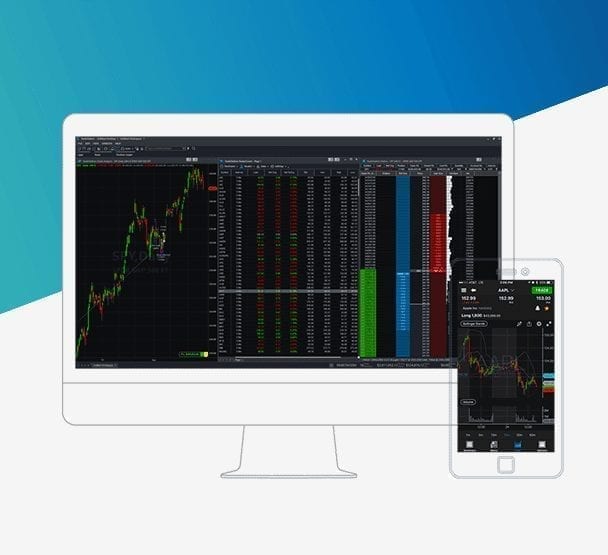 Two main trading platforms
Web Trader is browser based and provides a simple approach
TradeStation 10 is relatively new and is all-encompassing, a great option for any type of trader
Go to Broker
Risk warning: Capital can be lost. Terms and conditions apply.
5. Usability
5. Usability of the Website – Somewhat outdated
TradeStation recently updated their flagship trading platform because it had become outdated. It looks like it is nearly time for the same to be done for their website, as it is looking a bit old and jaded. It is very limited in terms of the information provided. While you can see the major information that is needed, such as their pricing structures and types of accounts offered, there is still a lot of information that is missing which could potentially be very useful. The text is very clear and easy to read thanks to the basic colour scheme.
They have a lot of their legal information continued in the footer of each of the web pages, which allows you to easily see who they are regulated by and the various terms and conditions that need to be considered if you are thinking about opening up an account with TradeStation. Going forward, they may want to consider taking an updated approach to this content and lay it out in a manner that is more accessible to the average trader. As they target institutional investors also, they may want to have something that comes across a bit more professional looking.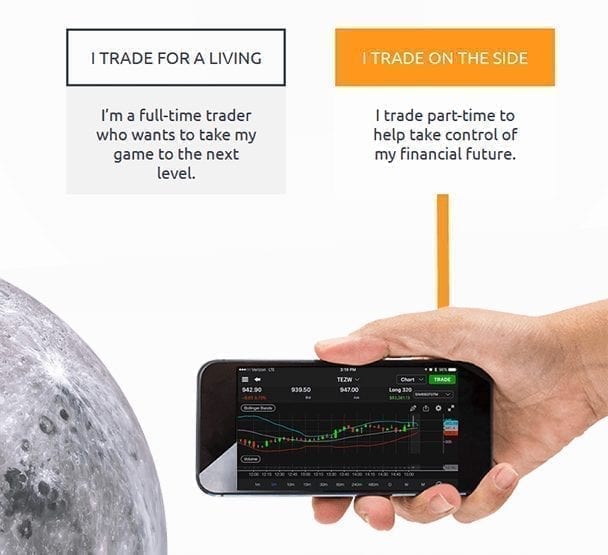 Their website is somewhat outdated
There is somewhat a lack of information available on the site
The text is large and easy to read
Go to Broker
Risk warning: Capital can be lost. Terms and conditions apply.
6. Support
6. Customer Support – somewhat lacking
Through this review of TradeStation, it appears that they do not have the best level of customer support. While they do cover all of the bases in terms of the types of support they offer, the actual service itself is not the best. Most of their competitors offer customer support services around the clock on a 24/7 basis. It is limited in the hours that its lines are open to help customers solve their problems. Monday to Friday, the client services team lines are open 8am to 8pm EST and the technical support team are available from 3:30pm on Sundays to 8pm on Fridays.
They also have live chat and email support options available during this time period. The live chat option is probably the quickest one you can use to get a reply, but generally the quality of the replies are not up to scratch unless it's a very basic or straightforward issue. Otherwise, you are going to have to arrange a call by telephone if you want a more complex issue resolved. Email response times can be as long as three days, so if it is an urgent matter you only really have the one form of recourse.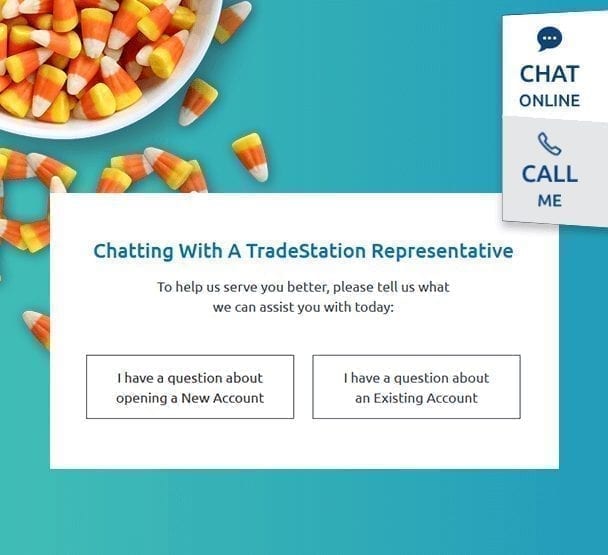 No 24/7 customer support service
Quality of the customer service is a bit lacking
Live chat is limited in its capabilities to help you
Go to Broker
Risk warning: Capital can be lost. Terms and conditions apply.
7. Payment
7. Methods of Payment – Three options
When you are looking to add funds to your TradeStation account, there are a couple of different options you have at your disposal. If you want to go with a wire transfer, it will usually see your funds being processed inside of a single working day if you are based inside of the US. If you are an international client, then it may take as long as 15 working days for it to be processed. You should also note that your bank may have some fees involved with processing this wire transfer.
You are also able to send them a cheque by post which will then be processed within 3 days of the receipt date. You are also able to use ACTA if you wish to do so and this will take up to 6 business days for the funds to be processed into your account. This is the method by which you can transfer securities or other assets of a similar nature that you own from a 3rd party broker into your TradeStation account.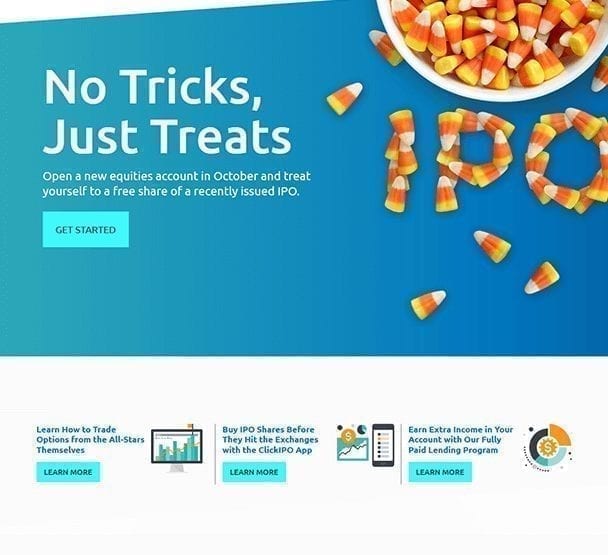 Three different funding options available to you
Non-US clients best option is to use a wire transfer
You can also send a cheque by post or you can use an ACTA if you wish to send securities from a 3rd party broker
Go to Broker
Risk warning: Capital can be lost. Terms and conditions apply.
8. Offers
8. Additional Offers – three tiered welcome bonus
Tons of brokers are going to offer their new customers the chance to obtain some sort of welcome offer. This is often in the form usually of bonus funds and/or free trades for a certain period of time. You can easily see what is on offer by looking at an options brokers comparison guide when you are trying to find the best options broker for your needs. There are three different welcome bonuses you can receive if you set up an account with TradeStation and make the required sized deposit. If you deposit at least $250,000 you will receive $1,500 in commission rebates.
If you deposit between $100,000 and $249,000 then you will receive $1,000 in commission rebates and there will be $500 in these rebates if deposit less than $100,000. There is a minimum required deposit for this offer of $5,000. The commission rebate applies to the likes of shares, options contracts and futures which have been executed through TradeStation. There is also a decent education system in place at TradeStation that is well suited for beginners, but there is not much value for more experienced traders.
Go to Broker
Risk warning: Capital can be lost. Terms and conditions apply.
9. Regulation
9. Regulation & Deposit Protection – FIRA and SIPC member
It is important that before you sign up with a given broker that you complete your due diligence and ensure that you are informed as to what their legal terms and conditions appear to be. TradeStation for example are regulated by FINRA, SIPC and CME, which are all very respectable organizations. They are also listed on the New York Stock Exchange. FINRA is tasked with ensuring that the likes of brokers toe the line and do not take advantage of their customers in any way.
FINRA
Regulatory Authority
SIPC are largely tasked with also protecting consumers, providing a guarantee on all cash deposits of up to $250,000 and on securities valued upwards of $500,000 in the case of bankruptcy or insolvency. As part of the subsidiary TradeStation Securities Inc., the coverage of the SIPC is only applicable for the equities accounts and options accounts, which is something that certainly needs to be noted. They do enact strict levels of protections on their website and they ensure that underage people are not able to access to their platform.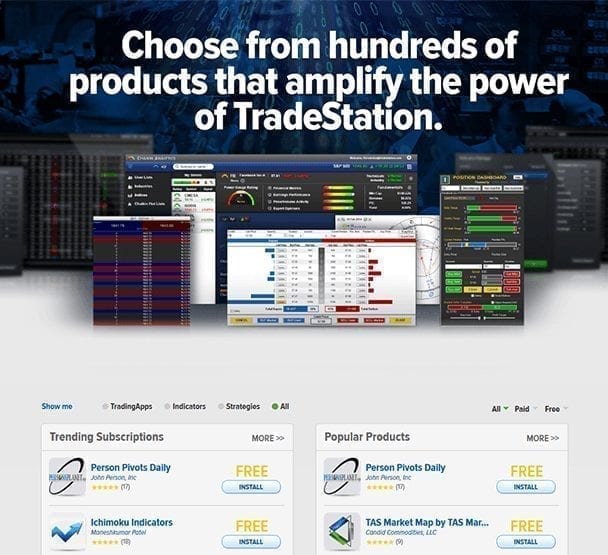 Regulated by FINRA and SIPC
Listed on the New York Stock Exchange and with CME Group
Their SIPC coverage is only applicable for their equities and options accounts
Go to Broker
Risk warning: Capital can be lost. Terms and conditions apply.
10. Awards
10. Awards – well respected
TradeStation has been a broker for a few decades now and in this time they have had the time to accumulate some awards for various aspects of their offerings. They are dedicated to trying to provide the best experience as possible for their customers and as a result of this they have gained recognition on certain fronts. In 2018 for example, they were given a joint highest rank of four and a half stars out of five by Barron's for the broker being best suited for more frequent traders. This award was received for the 8th year in a row.
This is an annual award, with Barron's Magazine looking at a total of 19 of the leading brokers. The also managed to capture four major TASC awards after they were rated as being the best for stock trading systems and the best futures trading system. This was the fourth year in a row in which they won the latter award. Year on year they continue to capture awards for their offerings and this showcases how much frequent traders value what TradeStation does.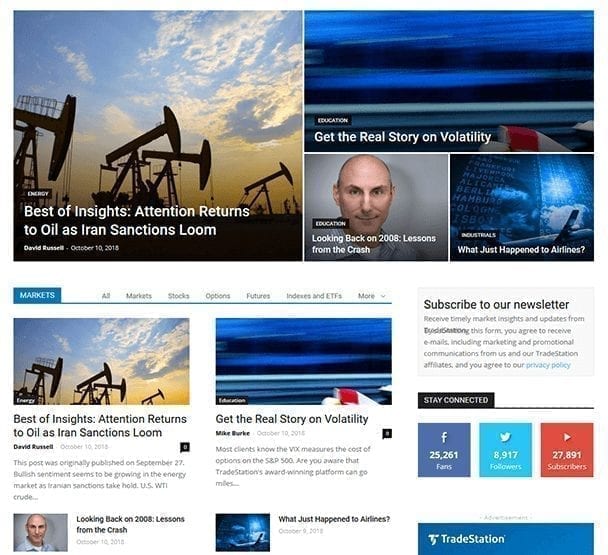 Numerous rewards around their investment platforms
Well-known for being well-suited to frequent traders
Constantly regaining previous awards, showcasing longevity
Go to Broker
Risk warning: Capital can be lost. Terms and conditions apply.
Conclusion – well suited to beginners and frequent traders
At the conclusion of this TradeStation stock trading review, what stands out is the quality of their offering for frequent traders and beginners alike. While they also target institutional investors, they tend to cover a lot of bases for more inexperienced traders also. They have two top quality trading platforms, one that is simpler and the other that is one of the best in the industry due to the vast array of tools and options that are implemented into it.
There are some issues with the likes of the quality of their customer support and their cost structure can be a bit confusing for some people. They are well regulated and have a decent educational offering for beginner traders. They are lacking somewhat in commission free mutual funds and ETFs, but they make up for this in the overall trading experience that can be gained when using TradeStation. In conclusion, this TradeStation brokerage review when determining if TradeStation is good for you, if you are a frequent trader or a beginner looking to learn the ropes, this could be a good option for you.
Great web trading offering
Large selection of account types
Free live courses
Great education material
Options pricing beginning at $5
Test result
Broker

Go to Broker
Risk warning: Capital can be lost. Terms and conditions apply.