Unlike some other robo advisors that began as brokers and later began offering robo advisory services, Wealthfront focuses purely on its function as a robo advisor to retail clients and private investors. This focus allows it to deliver well-rounded robo services for a range of investors. Wealthfront launched in December of 2011 and has $10.5 billion in assets under management. Our review of Wealthfront appreciates that the team has Ph.D.s and releases the methodology for its advising, which allows for excellent transparency.
Highlights
Minimum balance of just $500
Published white papers - transparency
Many types of accounts available
Includes tax-loss harvesting
1.
of 9 Robo Advisor Broker
Wealthfront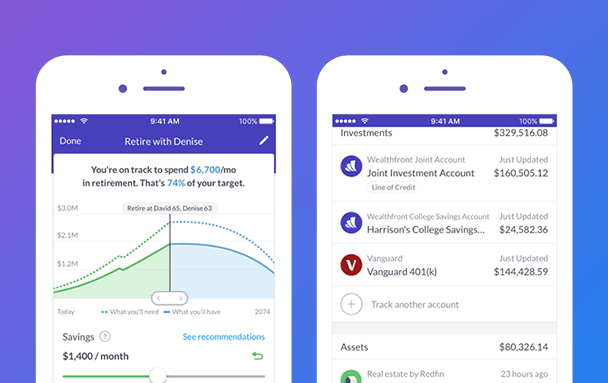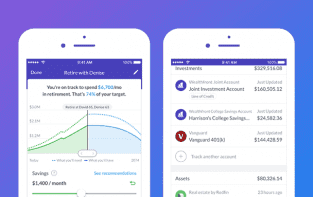 Go to Broker
Risk warning: Capital can be lost. Terms and conditions apply.
Headquarters and regulation
USA (SIPC)
Investment Universe
Shares, Commodities, Real Estate, Bonds, Money Market
Services & additional benefits
Hotline
E-mail
1. Trading Offer
1. Robo Advisor Trading Offer: All Accounts Involve Robo Advisory Services
The trading offer from Wealthfront focuses on ETFs and mutual funds. The setup of this service does not involve any Wealthfront stock trading. Instead, the portfolios follow an equity orientation that aims to maximize returns in the long term. Wealthfront does this by dividing ETFs into asset classes and selecting a passive, low-cost ETF to primarily represent each class. The methodology that Wealthfront uses follows the idea that the correct ETF for a given investor will also be the ideal choice for every other investor within its asset class.
Instead of diversifying across a range of asset types, like stocks, ETFs, options, and futures, Wealthfront diversifies by including ETFs from various asset classes. This includes both U.S.-based and international ETFs. That diversified strategy allows for greater stability and returns in the long term.
In a robo advisor comparison, Wealthfront is one of the few that only offer ETFs and mutual funds instead of additional types of assets. The broker remains competitive via the diversification already mentioned and by offering a range of account types depending on your goals. Accounts can let you plan for retirement, invest savings, plan for a house, plan for college, or work toward another financial goal, like a vacation.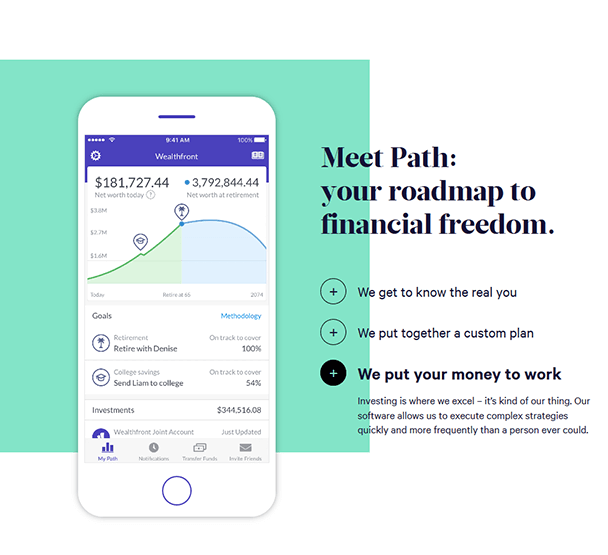 Wealthfront only invests in ETFs and mutual funds
The ETFs are passive and low-cost
Multiple account types depending on goals
Go to Broker
Risk warning: Capital can be lost. Terms and conditions apply.
2. Costs
Go to Broker
Risk warning: Capital can be lost. Terms and conditions apply.
3. Account
3. Accounts: Retirement, College, and More
Regardless of the type of account you choose to open with Wealthfront, you will get to take advantage of its robo advisor service as this is the basis for its offerings. There is a total of nine types of accounts available, delivering more options that you typically find in a broker comparison. Those include personal investment accounts, joint accounts, traditional IRAs, Roth IRAs, IRA transfers, Simplified Employee Pension IRAs, trust accounts, 401(k) rollovers, and 529 college saving plans. Wealthfront does not currently have support for UGMA/Custodial accounts, although it plans to add them at some point.
0,15%
Underlying costs/fees
Creating a Wealthfront brokerage account is relatively straightforward. Select either "Open an account" or "Invest now," then fill out the questionnaire. This will help Wealthfront recommend a portfolio and give you a risk score for the next page. This page details what your plan would look like if you signed up with Wealthfront, including what assets its robo advisor would purchase for you, in what percentages, and why. You can adjust your answers on the questionnaire to change the investment plan page. When you are satisfied, click "Open an account."  The platform will then walk you through account types and funding options. To open an account, you must be a U.S. resident or citizen with a U.S. social security number and be at least 18 years old.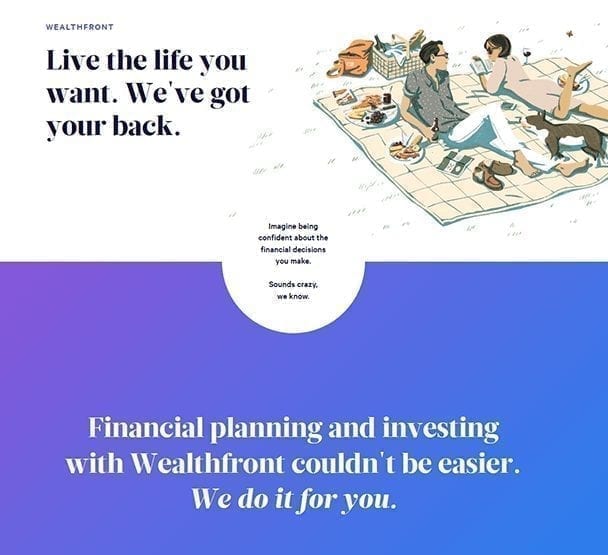 Nine account types
The robo advisor adapts to your risk level and other input
Can open multiple accounts
Go to Broker
Risk warning: Capital can be lost. Terms and conditions apply.
4. Platform
4. Trading Platform: Mobile or Web Platform
Our Wealthfront broker review would like to point out that because this brokerage is solely a robo advisor, you will not find the ability to make trades or investments via its platform. That said, the platform is intuitive to use and available either via its website or a mobile application, with the mobile app available for both Android and iOS. Whether you look at the mobile or web version of the platform, Wealthfront lets you easily view your current funds, assets, and more. You will see a graphical representation of your goals and the progress toward them, as well as a projection of your funds at retirement. The platform lets you view this projection in more detail, including how much money that translates to each month until a given age.
View your returns, either for the day or all-time, both time-weighted and money-weighted. Via the Wealthfront platform, you can view individual accounts or the total picture, as well as your savings plans. There is also the unsurprising choice to view your assets, including the amount of your Wealthfront portfolio allocated to each asset, its market value, and its return. The platforms are intuitive to use, but if you are unable to find a particular piece of information, there an entire section of the Wealthfront FAQ page dedicated to Account Navigation.
Go to Broker
Risk warning: Capital can be lost. Terms and conditions apply.
5. Usability
5. Usability of the Website: Information Readily Accessible
The Wealthfront website design takes a more simplistic approach than most competitors, but it still makes it reasonably straightforward to find the information you want. General legal information is at the bottom of the website, and there is both a top main navigation menu and another menu at the bottom of the page. You can conveniently log in or open an account from any page on the website. Our review of Wealthfront details that the main navigation headings are "Offerings," "Philosophy," "Expertise," and "Origin." The first of these is a drop-down menu that lets you select either the general overview or a specific type of robo advisor account with Wealthfront.
The navigation buttons at the bottom of the page include "Careers," "Legal," "Methodology," "Contact," "Help Center," "Press," and "Blog." One thing of note is that the Wealthfront page takes a unique approach. Instead of focusing on a professional and objective appearance, the broker aims to remain professional while connecting to investors. This is done via the use of imagery and word choice like "Origin" instead of "About Us," something that gives the impression of telling a story. That particular feeling of the website makes it seem like Wealthfront is the best robo advisor due to a vested interest in creating relationships with clients.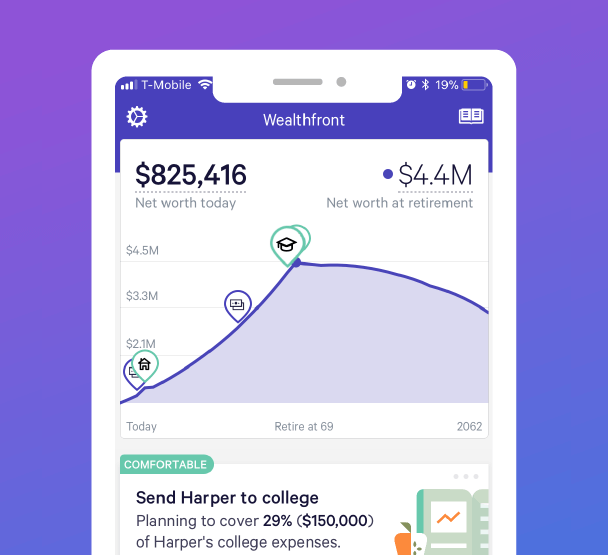 Easy to navigate website
Main navigation bar and bottom navigation bar
Website has a professional yet approachable, friendly feel
Go to Broker
Risk warning: Capital can be lost. Terms and conditions apply.
6. Support
6. Customer Support: Easy to Access via the Website
Those wondering "is Wealthfront good with highly rated customer support?" will find a complex answer. The broker does make it simple to find the "Contact Us" page via a link at the bottom of any page of its website. However, there is not an option for live chat. Instead, this page lets you send Wealthfront an email and gives you a phone number to call, which are the customer support options. The customer support from Wealthfront has reasonable ratings, including 9/10 from Investor Junkie and 3/5 from Nerd Wallet. The lack of live chat hurts these ratings somewhat.
To make up for this, there is a reasonably sized Help Center. That Help Center includes an FAQ section divided by topic and with each question answered thoroughly in its own article. Conveniently, there is a list of the most common questions at the top of the page, followed by various categories and a division of FAQs into those for new or existing clients. There is even a section for the "Learning Center." We appreciate the inclusion of a search bar, as well, since that makes it much simpler to find information on a particular topic.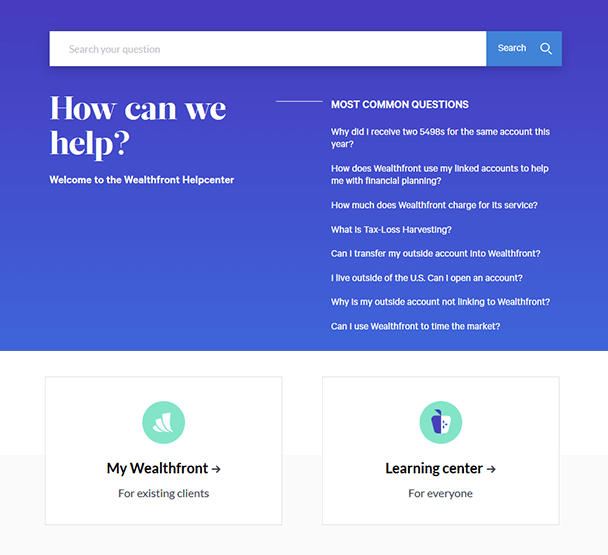 Customer support available via phone or email/online form
Good ratings for customer support
Reasonable FAQ section in Help Center
Go to Broker
Risk warning: Capital can be lost. Terms and conditions apply.
7. Payment
7. Methods of Payment: Several Deposit and Transfer Options
There are four main funding methods for Wealthfront stock trading and accounts, all of which must begin from a financial institution based in the United States. Keep in mind that there is an account minimum of $500, with a minimum of $100,000 for those who want to take advantage of the broker's stock-level tax-loss Harvesting.
The simplest deposit option is to use an ACH bank transfer. Once you link accounts, you can either set up a one-time deposit to Wealthfront or a recurring deposit that is monthly, biweekly, weekly, or daily. Wealthfront discourages the use of daily deposits, though, since it focuses on long-term investments. Therefore, it does not work best with daily cash flows.
It is also possible to transfer an account electronically or roll over a 401(k) or employer-sponsored plan. You can transfer personal or joint accounts, trust accounts, and IRAs. In the case of 529 college savings plans, there is the added option of funding via check. Regardless of the funding method, the first deposit must be at least $500, and all add-on deposits must be at least $100.
All deposits become available for investment a day after Wealthfront receives them. It takes one to two business days to receive ACH deposits. Meanwhile, wire transfers are typically the same day.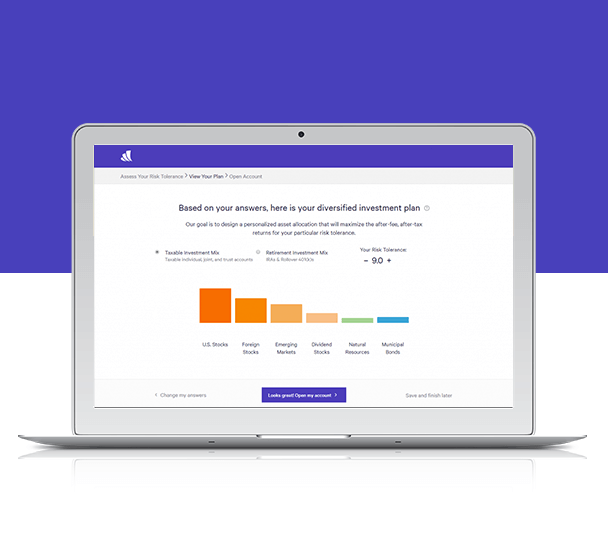 ACH transfers for one-time or recurring deposits
Electronic account transfer and rollovers allowed
Check deposits possible for 529 college accounts
Go to Broker
Risk warning: Capital can be lost. Terms and conditions apply.
8. Offers
8. Additional Offers: Minimal Training but Other Resources
One of the few areas where our review of Wealthfront is disappointed is in terms of available training and resources. As mentioned, one section of the Help Center is the Learning Center, which does provide information. However, most of this is the most basic information, such as guides to IRAs, 529 Plans, and 401(k)s or general investing. A nice touch that somewhat makes up for the lack of information is the combination of articles and videos, so you can choose your preferred learning style.
As mentioned, Wealthfront makes it easy to transfer accounts from other firms. This is possible with both ACAT-eligible and non-ACAT-eligible firms, and there are specific instructions in the Help Center. The previously mentioned promotion of a waived management fee on $5,000 of your balance plus $5,000 per referral is also worth repeating since this offer truly sets Wealthfront apart for those in search of affordable robo advising.
The biggest added tool from Wealthfront is Path, the tool that clients customize their robo advising experience. Path works with you to determine your current as well as future financial landscape and help determine if you are ready for retirement. To get an accurate picture, it lets you link outside cash and investment accounts and even your home's estimated value.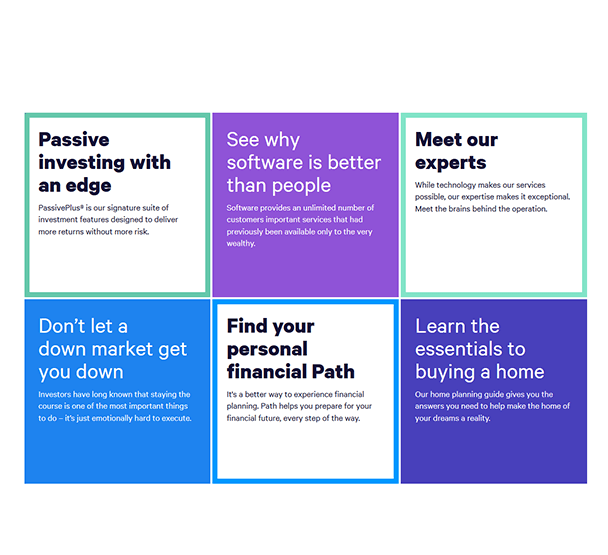 Transfers in and out of Wealthfront possible
Management fees waived on $5,000 of balance
Path provides customized robo advising
Go to Broker
Risk warning: Capital can be lost. Terms and conditions apply.
9. Regulation
9. Regulation & Deposit Protection: SIPC Insurance and Other Security Measures
Like many other brokers, Wealthfront stock trading and other accounts are covered by SIPC insurance since this brokerage is an SIPC member. This insurance coverage provides up to $500,000 in coverage per person (not per account), with a limit of $250,000 on cash. Cash is any funds that are not invested in money market funds. Wealthfront also works with FINRA and SEC, supplying additional security in the unlikely event that the brokerage stops doing business.
To further provide protection, all of the fully paid securities in Wealthfront accounts are held "in street name." Wealthfront will only invest funds in SIPC-covered securities with street-name registration with the Depository Trust Company, so your securities remain separate from those of Wealthfront. Additionally, Wealthfront does not engage in any proprietary trading, only on behalf of clients.
In terms of other security, Wealthfront lets users enable two-step authentication for both its website and the mobile application. This can be used with an authenticator application or text messages. The website also has an SSL security certificate for further peace of mind.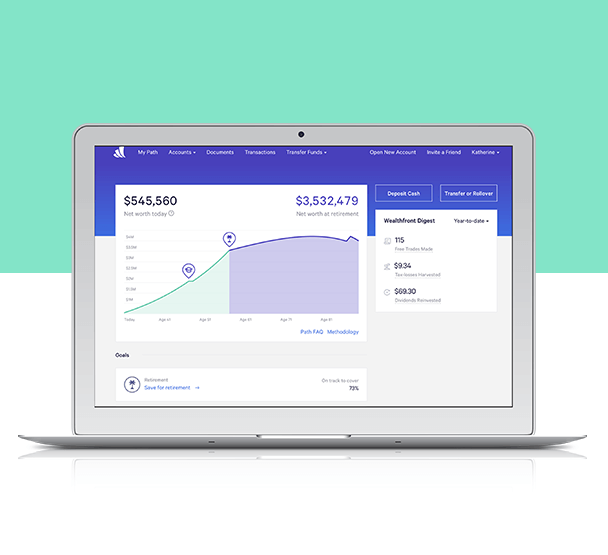 Member of SIPC, FINRA, and SEC
SIPC insurance covers up to $500,000 per person
Wealthfront separates client funds from its own
Go to Broker
Risk warning: Capital can be lost. Terms and conditions apply.
10. Awards
10. Awards: Several Honors and Strong Reviews
While most brokers list its awards on its website, Wealthfront does not, which makes it more challenging to get a concise list for a Wealthfront broker review. In 2014, Wealthfront earned the title of "ETF Strategist of the Year" from ETF.com, which is well-regarded as the authority for exchange-traded funds. In the 2018 Benzinga Fintech Awards, Wealthfront was nominated for Best Robo Advisor and came in second place in this category, which is based on user votes.
You can also get a feel for the quality of Wealthfront via its ratings on various respected third-party websites. On Glassdoor, Wealthfront has a rating of 4.4/5 stars, indicating it is a particularly good place to work. This broker also has a 9.5/10 overall rating from Investor Junkie, a 5/5 rating from NerdWallet, and a 5/5 rating from StockBrokers.com. StockBrokers.com specifically gave the broker 5/5 stars for its Investment Approach and Client Tools, with the latter rating being largely influenced by its Path tool that personalizes robo advising. Specific categories with 5/5 ratings from NerdWallet include investment expense ratios, account fees, accounts supported, tax strategy, and automatic rebalancing.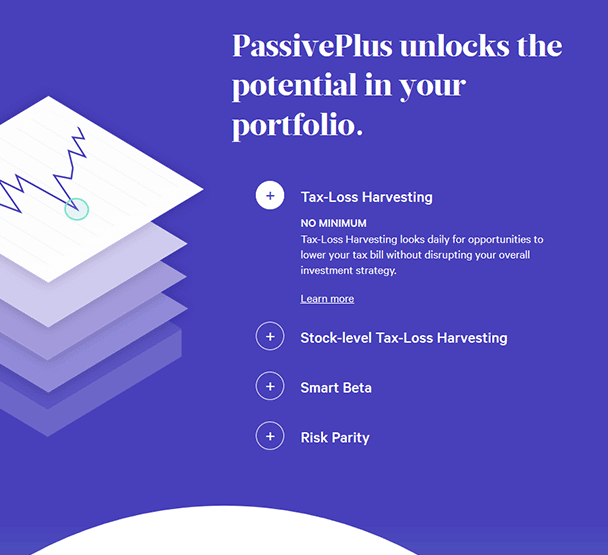 2014 ETF Strategist of the Year
Very strong ratings from third parties
High ratings, particularly for tax strategy, tools, and investment approach
Go to Broker
Risk warning: Capital can be lost. Terms and conditions apply.
Conclusion: Should You Open a Wealthfront Account?
Robo advisory services are the specialty at Wealthfront, something we appreciate since it means the broker has had the opportunity to perfect robo advising without other distractions. Our review of Wealthfront has strong praise for the Path tool that lets you set up your financial goals and create your customized approach for robo advising.
We also feel that Wealthfront is ahead of the curve when it comes to fees since the management fee is just 0.25 percent. It can easily be waived on $5,000 plus additional quantities in $5,000 intervals. We would not recommend Wealthfront as a robo advisor for someone who wants to make short-term investments or have self-controlled and robo-advisory accounts within the same broker. However, Wealthfront is an excellent choice for those who want a long-term robo-advisory account that can help them plan for major life goals and has a low minimum deposit.
Support for 529 College plans
Web or mobile platform
Tax-Loss Harvesting program
Test result
Broker

Go to Broker
Risk warning: Capital can be lost. Terms and conditions apply.