For those looking to get involved with stocks, it makes sense to find out which broker can get you the best deals. Everyone will say they offer the best platform and the best service, but this is not always the case. This Fidelity stocks review looks at how you can find the right stocks for you to get started, and what you need to know before you begin, so you can maximize your trading potential and get ahead right away.
Highlights
Discover good stocks to start off with
Find out what you need for Fidelity trading
See available stock trading options
Learn what you need to get started
3.
of 12 Stock Broker
Fidelity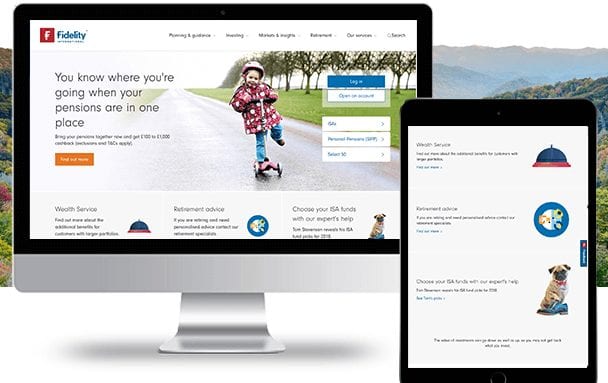 Go to Broker
Risk warning: Capital can be lost. Terms and conditions apply.
Headquarters and regulation
USA (FINRA/SEC)
International order fees
$4,95
Services & additional benefits
ETFs
Futures
Services & additional benefits
Live
Hotline
E-mail
1. Trading Offer
1) Stock trading offer: plenty of tradeable assets
When looking at a stock broker comparison to see which ones have the best deals, you may find that not all of them have a comprehensive range, and some will have a much wider range than their competitors. This Fidelity brokerage review finds a good amount to get involved in, from mutual funds to stocks and futures. There are also 265 exchange-traded funds to choose from, all of which are free from commission. Handily, Fidelity offers a screener, so you can scroll through various ETFs using a filter and figure out which ones suit your trading strategy best.
Not all brokers will allow you to get savings plans with them either, which is the kind of thing that really sets them apart. It's clear that Fidelity takes a personal approach to help to tackle the stock market. The Fidelity brokerage review also sees that they can provide you with a custodial account, which means you can invest for your children and allow them to take hold of it when the investments mature, and they reach a certain age.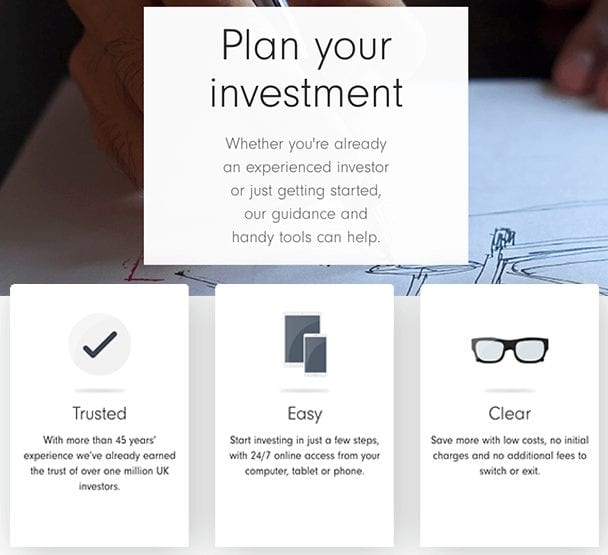 Plenty of different options to invest in
Commission-free ETFs to consider
The possibility of managing a custodial fund, as well as savings accounts
Go to Broker
Risk warning: Capital can be lost. Terms and conditions apply.
2. Costs
2) Stock exchanges and trading centers: find out what is covered
When looking for the best stock broker, it can be difficult to know exactly what to take into account. Is it a mixture of what stock exchanges you can get hold of on their platform? If so, it is good to know that there are stock exchanges from 25 countries, which adds up to 16 different foreign exchange currency pairs which you can capitalize on when the market moves. There are also initial public offerings (IPOs) which mean you can go for the latest stocks whenever they are about to be made available.
25
International
Trading venues
That way, you can get there before the value has shot upwards. There is also the potential to look into indirect trading as well as direct, where trades that go through different avenues before coming back to be traded with something else. This Fidelity stock trading information shows that the things you would expect to be able to do with the leading brokers are all possible here. It also helps that they have a trading center which is designed to facilitate all trading needs in one place, so there is no need to keep hopping from one platform to another in order to do everything you intend to.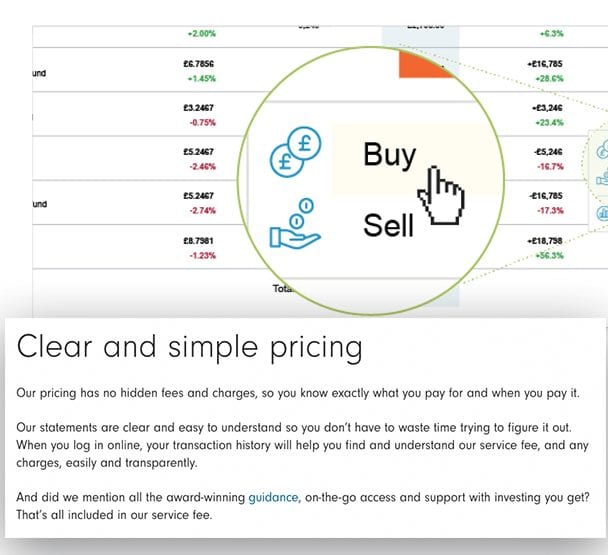 All the big stock exchanges
Plenty of forex currency pairs
Leading trading center available
Go to Broker
Risk warning: Capital can be lost. Terms and conditions apply.
3. Account
3) Trading conditions: easy to find out about
With any review, it helps to find out exactly how a broker is pricing things. This Fidelity stocks review finds a straightforward system which makes pricing transparent and easy to follow. It can be disappointing when there is a platform which seems perfect until you get to pricing. Everything becomes so much easier when you know where you stand straight away.
When it comes to stocks, it will cost you $4.95 per trade. If you go down the ETF route, many are commission-free, but the ones that are not in that specific list will incur the same fee as the stocks. While US treasuries are free to trade, each secondary bond will end up costing you $1. As for mutual funds, these all have zero fees, which is handily easy to remember so you can figure out how much it will cost you to trade without delving too far into it. After all, you want to be able to get ahead and trade rather than spend time researching broker costs. When there are flat fees, it becomes a lot easier to sort out.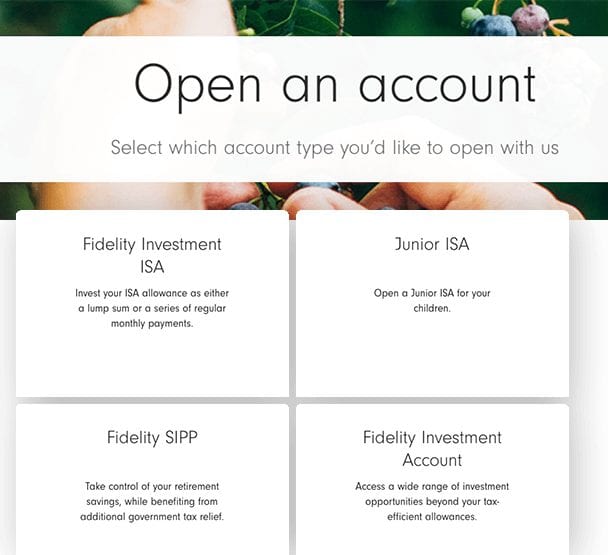 Flat commission fees
$4.95 for all stocks and some ETFs
Most secondary bonds cost $1 to trade
Go to Broker
Risk warning: Capital can be lost. Terms and conditions apply.
4. Platform
4) Trading platform: up with the best
As is the case with so many things these days, no self-respecting platform can get away with neglecting technology, and most people now expect at least an average amount of good technology to play with. Gone are the days of pen and paper trading, and Fidelity stock trading knows this. There are plenty of external platforms you can use, including the popular FSCSX, which runs in much the same way the well-known Metatrader 4 does for a lot of forex brokers out there.
The platform allows you to bring in a wealth of new trading opportunities by helping you delve into useful analytics. There is also Active Trader Pro, which has benefits including several useful charting mechanisms to help you keep track of everything. When it comes to the mobile app, it is a regularly-updated piece of software that is available on all major devices. It comes with a number of fairly unique features, including making it easier to pay bills, keep on top of tax returns, and look for easier methods of managing and keeping up to date with your portfolio. It also enables trading on the move, which is becoming more sought after in today's quick-paced society, meaning you do not have to miss out on trading opportunities wherever you are.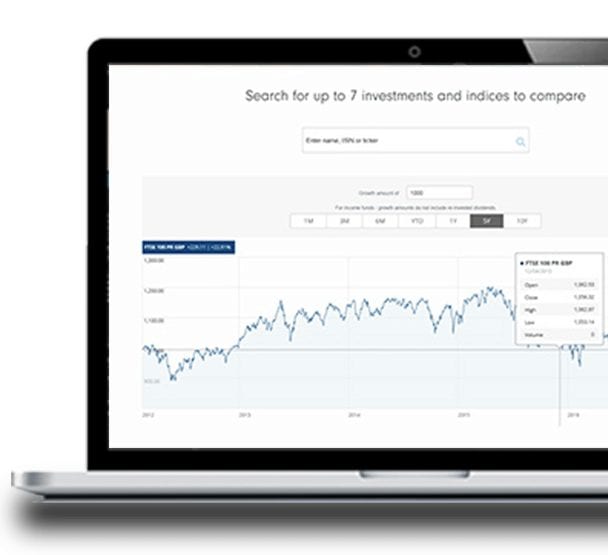 Easy platforms to use
Dependable mobile app
Combined with lots of helpful tools
Go to Broker
Risk warning: Capital can be lost. Terms and conditions apply.
5. Usability
5) Usability of the website: not their strongest suit
How good you think their website is will naturally depend on what you are looking for, but some may argue that this is where the Fidelity brokerage account falls down somewhat, especially in terms of how it does not look so modern anymore. It has not been optimized for widescreen monitors using HTML5 technology like many of its competitors have managed to do, so it ends up feeling quite outdated. However, that is not to say that the content on their website is necessarily poor, and as discussed earlier, finding out about their fees is pretty easy. Their website has been considered in terms of being able to access the right information, and if you wanted to find out about their regulatory status and their legality, this can all be discovered at the bottom of their website. All of the aspects you are likely to want to know more about in terms of investment products are all easily findable through a cascading button function, while they have decided to keep their color scheme very basic, in the hopes that it does not put anyone off. While this is true, it is not exactly memorable.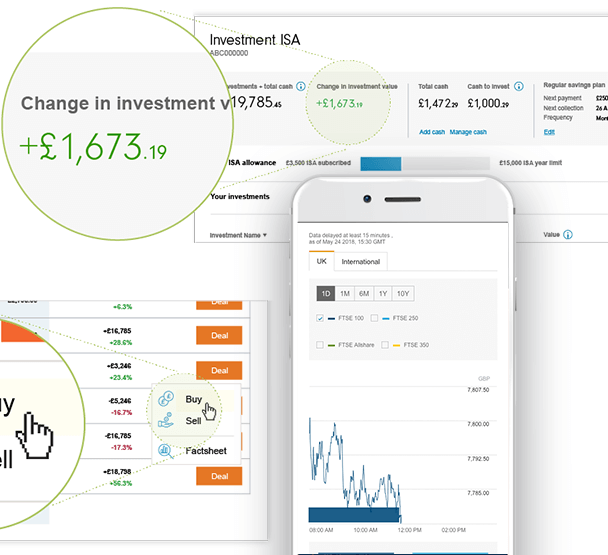 Their website is not one of the newest out there
It lacks some interesting aspects compared to competitors
It does feel easy to navigate your way around
Go to Broker
Risk warning: Capital can be lost. Terms and conditions apply.
6. Support
6) Customer support: comprehensive when you need it
If you want to get in touch at any point, this is actually pretty easy. When you follow the customer service link at the top of their homepage, it directs you to a new page full of potential solutions to a raft of problems. For example, if there are issues with logging into your account, or you are missing specific forms, there are FAQ-style guides to take you through everything. If that fails, they have an automated robot chat function which they say should be able to fix anything that their original set of questions cannot.
For those who prefer the more old-school formats, it is possible to visit them directly in person at one of their investor centers, pick up the phone day or night, chat online with one of their customer support staff, or send an email. Failing that, you have the option to send them a letter in the post, although this will inevitably delay your response time. With such a wide range of options available, if you have a question that needs answering the likelihood is that it should be possible to sort it in a decent time so you can get back to trading.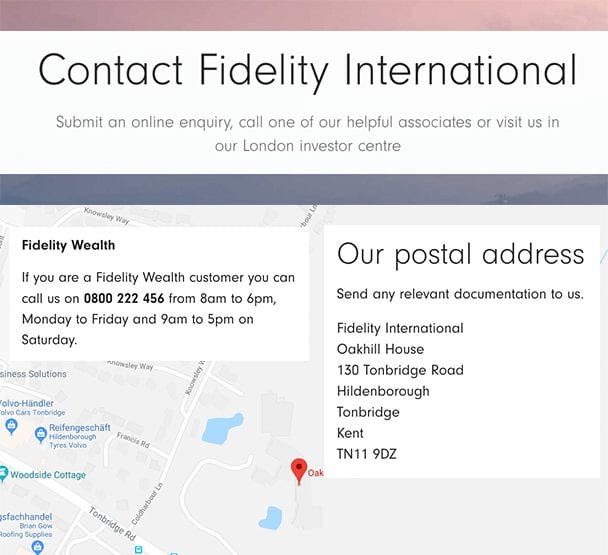 All of the usual contact avenues – email, phone, and live chat
A host of FAQs to help with first steps and obvious answers
An automated live chat function is available too
Go to Broker
Risk warning: Capital can be lost. Terms and conditions apply.
7. Payment
7) Methods of payment: plenty of choices
Given that there are so many things you can do with this broker, it is understandable that this Fidelity stocks review finds there are many different ways to pay when you want to put money in. For a start, this broker comparison discovers it is one of a select few which allows you to send money straight into one of your savings plans, such as for an IRA or college account. When putting money in, you can send it directly from your bank, or if you prefer, send a wire transfer.
It is also still possible to deposit by check, either through your mobile device or by sending it in the post. While wiring will go into your account immediately, non-direct deposits can take up to four working days for you to see the funds arrive in your account, so this is worth bearing in mind if you were intending to trade immediately. While no minimum deposit is needed, you can only get access to the full account if you invest a certain amount, so they add an air of exclusivity to their dealings. This is a relatively common practice among brokers.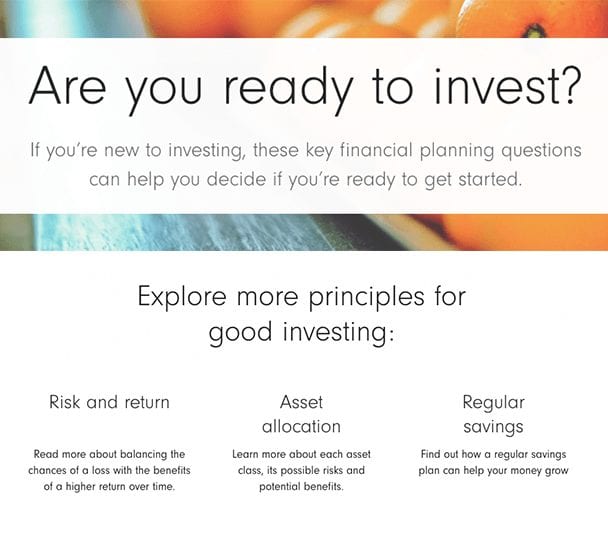 Easy ways to deposit
Different methods of payment available
Some routes will take longer than others
Go to Broker
Risk warning: Capital can be lost. Terms and conditions apply.
8. Offers
8) Additional offers: worth looking into
While considering Fidelity stock trading, it's important to look at the basics when deciding which broker will suit you best. Having said that, it is always worth looking around the edges to see what other aspects they offer that you could be using. For starters, if you want to know how it will perform when you start for real, using a trading demo account is a smart way to go. They call it a test drive, and the idea is simple – that you can trade with virtual funds and see how it all works out – but most importantly, get used to the platform, its workings, and see if it all makes sense to you.
At that point, you can go and ask any outstanding questions. This way you will make your decision before risking any capital. Other than that, if you want to transfer a portfolio in or out of Fidelity, it is entirely possible as long as you have current statements at the ready. One other feature that many are looking for these days is education and training.  Fidelity has what they call a learning center, which mixes in a series of webinars and videos to go with glossaries and educative blogs and articles on a whole host of subjects.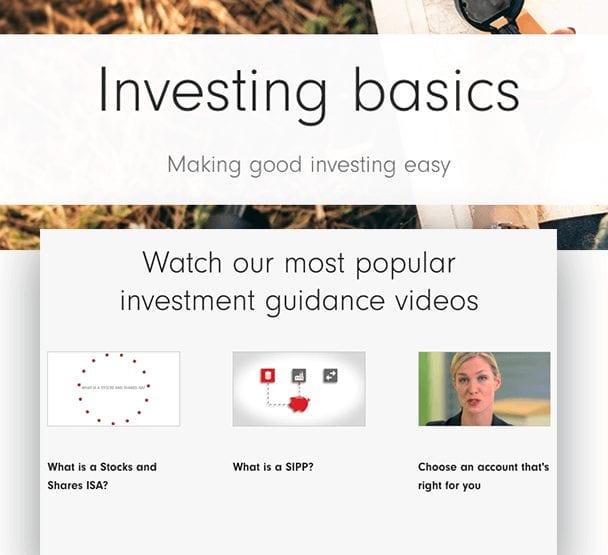 More than just the basics
Possible to test out a demo account first
A strong education and training aspect
Go to Broker
Risk warning: Capital can be lost. Terms and conditions apply.
9. Regulation
9) Regulation and deposit protection: well protected
Although it would be remiss of any leading broker not to be fully up to date with their regulations, it would be silly not to do some checking prior to loading your capital into their platform. After all, mistakes do happen, and it would be horrible to find out that a company went insolvent overnight and you had no protection on your assets or investments because they were not appropriately covered themselves.
FINRA/SEC
Regulatory Authority
Having been approved in their native US by the Securities and Investments Commission way back in 1979, Fidelity has established a long working relationship with the regulators, meaning they know the ins and outs of how to comply with legal frameworks and accountability expectations. As a global investment company, they have also ensured they are covered in Europe and elsewhere. In the UK, all investments are protected in case Fidelity went insolvent due to an agreement with the Financial Services Compensation Scheme, which is an independent body set up to deal with this kind of thing, and makes sure everything is kept in place even when unexpected events occur.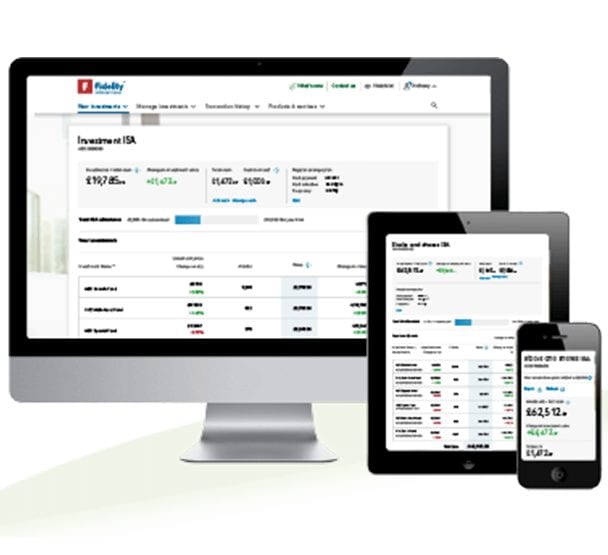 Fidelity complies with regulations across North America, Asia, Europe, and Australia
Money is kept safe in case of company insolvency
A long history of regulatory compliance
Go to Broker
Risk warning: Capital can be lost. Terms and conditions apply.
10. Awards
10) Awards: a positive list of wins
When wondering is Fidelity good or not, it is always best to see if you can do something other than taking their word for it. As it happens, somebody else proving the point for them is one of the best ways they can elicit trust in their product, for example by winning a selection of awards. Like some of their illustrious competitors, they have capitalized on the back of the good publicity they have garnered through winning awards to further develop their products, and go on to win more. One they keep coming back for is the Investor's Business Daily awards, where they have scooped the best online broker gong an impressive four times in a row. While it may be easy enough to win niche awards if you are strong in that category, taking one of the big awards takes some work. Getting it several times in a row takes even more and shows their ability to keep on performing in this area. They have scooped similar awards from many other award ceremonies, which suggests it is not just one box they keep ticking, either. By this reckoning, it is worth seeing how many other brokers have managed to attain this level of consistency.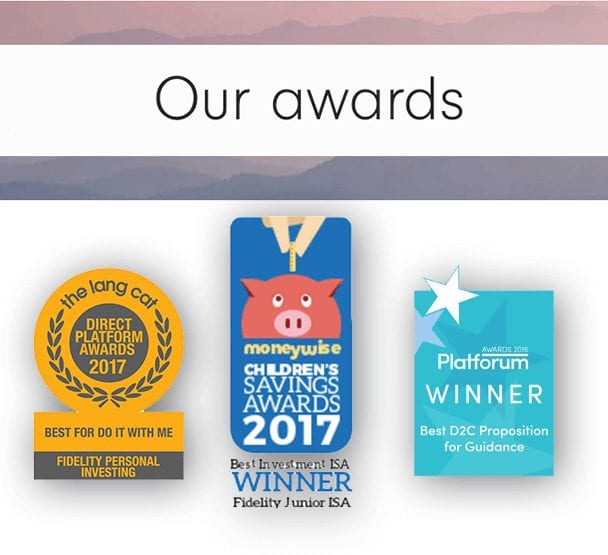 Won the Investor's Business Daily award for best online broker four times in a row
Won similar awards from various different award ceremonies
A sign of how trustworthy the broker is that they have consistency
Go to Broker
Risk warning: Capital can be lost. Terms and conditions apply.
Conclusion: a broker worth considering
Easy to use
Lots of stocks on offer
Plenty of account types
Many ways to get customer support
Covered by regulatory bodies
Old-looking website
App without full feature list
Some payment methods time-consuming
Not all ETFs are commission-free
Test result
Broker

Go to Broker
Risk warning: Capital can be lost. Terms and conditions apply.