Interactive Brokers is among the largest and most advanced electronic stock brokerage firms in the US. Its business approach favors active and advanced traders with good margin rates and low commissions.
The broker is not suitable for beginners or less-active traders given its complicated trading platforms and tools, high minimum investment and monthly inactivity fees.
Interactive Brokers have severally been recognized as the best stock broker for day trading.
In this review of Interactive Brokers, we will discuss everything you need to know about stock trading with this broker.
Highlights
Low trading costs.
Foreign stock trading
Low spreads
Low margin rates
5.
of 12 Stock Broker
Interactive brokers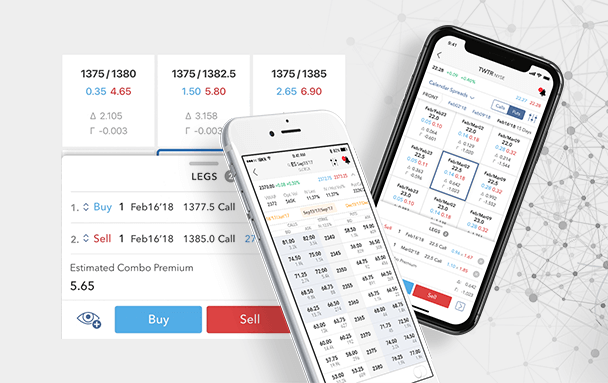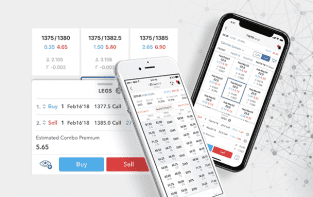 Go to TD Ameritrade
Risk warning: Capital can be lost. Terms and conditions apply.
Headquarters and regulation
USA (FINRA / SIPC)
National fees
$0.005 per share
International order fees
$0.005 per share
Services & additional benefits
ETFs
Certificates
Futures
Services & additional benefits
Live
Hotline
E-mail
1. Trading Offer
1) Stock Trading Offer: Trade Both Locally and Internationally
Interactive Brokers is an online discount broker that offers services to retail investors, traders, portfolio managers and independent investment advisors. With this broker, traders can trade stock, options, mutual funds, bonds, commodities, futures and forex in over 120 global markets.
When it comes to stock trading, Interactive Brokers provides an opportunity to capitalize on domestic and international opportunities. With this broker, one can invest in the long term or day trading. Interactive Brokers enable investors and traders to buy a large cap, mid cap and small cap stocks and even generate income by lending their entirely held shares to other traders.
The best thing about Interactive Brokers is that they have the lowest brokerage fees in the industry. These broker comparison reviews give a clear picture of how Interactive Brokers compare with other brokers of its caliber regarding trading fees.
To open an Interactive Broker brokerage account, investors are required to make a minimum deposit of $10,000 for non-IRA accounts or a minimum of $5000 for IRA accounts. The bar is a bit lower for individuals below 25 years where the minimum deposit required is $3000. A minimum balance of $2000 must be maintained for margin accounts.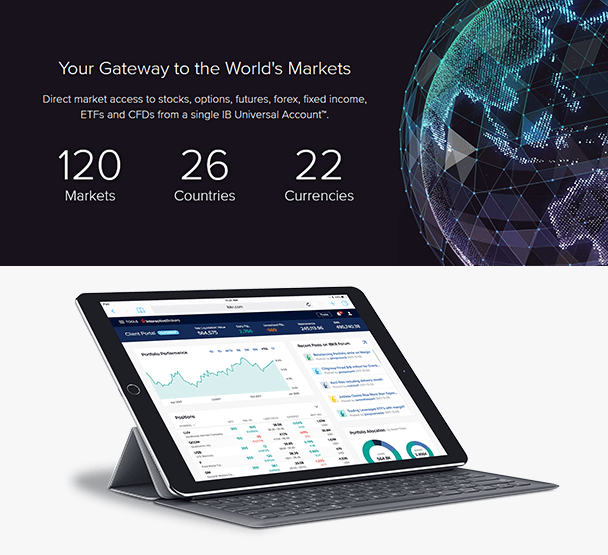 Trade a wide variety of products
Access over 120 global markets
Enjoy the lowest brokerage fees in the industry
Go to TD Ameritrade
Risk warning: Capital can be lost. Terms and conditions apply.
2. Costs
2) Stock Exchanges and Trading Center: Trade in Over 100 Foreign Exchanges
Interactive Brokers allows its clients to trade in over 100 foreign exchanges in 24 countries. The broker fund accounts in multiple currencies and has direct market access to stocks, futures, options, forex, bonds, CFDs and ETFs from a single account.
Brokers Trading Center is considered to be one of the best platforms available for experienced traders. However, beginner traders find the platform to be sophisticated and hard to use.
100
International
Trading venues
The desktop platform is super-fast and includes features such as watchlists, real-time monitoring alerts, and a customizable dashboard. Also available is an options strategy lab that enables traders to create and submit sophisticated and straightforward multileg option orders and compare several options strategy at one time.
Interactive Brokers also provide educative materials to traders to enable them to to improve their skills. Their one-stop education center provides information about their product and services in different ways. They also provide Flash-based courses and interactive tours to let traders learn more about trading products, platforms, and tools. We will cover more tools later in this review of Interactive Broker.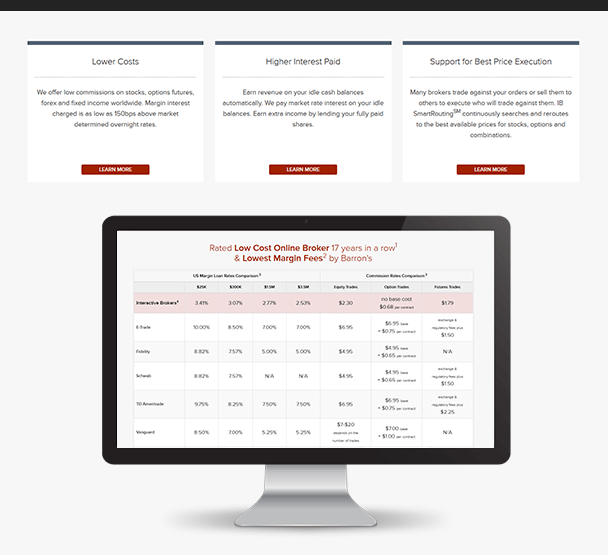 Trades in over 100 foreign exchange
Has direct market access
Provides educational materials to help traders navigate their platforms
Go to TD Ameritrade
Risk warning: Capital can be lost. Terms and conditions apply.
3. Account
3) Trading Conditions: Enjoy the Lowest Trading Costs in the Industry
The strongest selling point for Interactive Brokers stock trading is their trading costs and commissions which are far way below the industry average.
Before delving into how Interactive Broker charges its clients, it important to note that they do not accept payments for order flow. This means that traders do not have to worry about the quality of order execution.
$0.005 per share
National fees
$0.005 per share
Intl. fees
up to $30 million and $1 million cash (SIPC and Lloyd's)
Dep. Protection
As shown in this Stock broker comparison, Interactive Brokers charges a fee per share of $0.005 with $1 minimum and maximum 0.5% of trade value.
The stock trading fee per share is even lower for clients who can manage their routes to maximize exchange rebates and minimize exchange costs. For this type of clients, the rate starts at $0.0035 per share when trading less than 300,000 shares per month and as low as $0.0005 per share when trading over 100 million shares per month. Broker-assisted trades are provided at $0.01 per share with a minimum order price of $100.
Regarding margin fees, this broker rates range from 2.66% to 1.66% for clients with more than $1 million in their accounts. On top of these fees, Interactive Brokers charges an inactivity fee of $10 for dormant accounts. Other fees include a $10 withdrawal fee for bank transfers with a higher rate for exotic currencies. The broker does not charge any custody fees.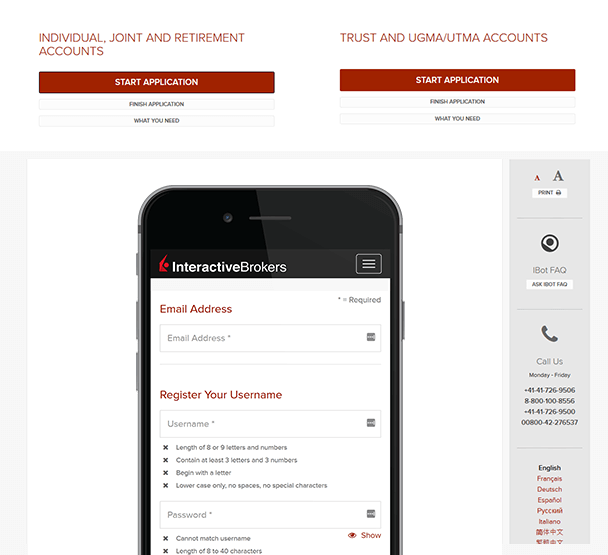 Low trading costs and commissions
Payments for order flow not accepted
Significant discounts for high volume trades
Go to TD Ameritrade
Risk warning: Capital can be lost. Terms and conditions apply.
4. Platform
4) Trading Platform: Everything You Need as a Professional Trader
As mentioned earlier in this review of Interactive Brokers, the trading platforms offered by this broker are only fit for experienced traders. This is because most of the features in these platforms require advanced skills which most newbies do not have.
Apart from being highly efficient, the Interactive broker stock trading platforms are among the fastest in the industry. The client portal is the most intuitive with interfaces to check quotes, place trades, monitor account balances and P&L, monitor key performance metrics, among other functions.
A Desktop TWS is available for active traders and investors trading multiple products. This platform offers power and flexibility and includes the broker's most advanced algorithms and trading tools with a library of tool and asset-based trading layouts for total customization.
Perhaps the most exciting trading feature is IBot, a natural language trading interface that places orders using the trader's words and phrasing. The feature is available on TWS for desktop, client portal, mobile app and on the website.
When it comes to trade analysis, Interactive Brokers offers 121 trading optional indicators, which is quite impressive compared with what many brokers offer. Also available are customizable watch lists with up to 453 different columns.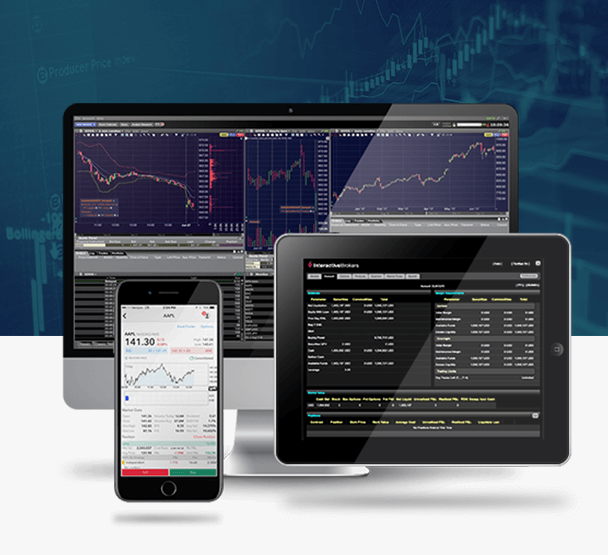 Intuitive experienced trader portal
A desktop TWS that supports multiple products trading
State of the art analytic algorithms
Go to TD Ameritrade
Risk warning: Capital can be lost. Terms and conditions apply.
5. Usability
5) Website Usability: Find Everything You Need to Know in One Click
The Interactive Brokers website is attractive and easy to navigate. The colors used are soft and attractive to the eye and the details are arranged smartly for easy maneuver. On top of the page is a menu with buttons to everything the trader or investor needs to know about the broker.
The products on offer are arranged in three categories to include investment products and cash products. Also available is a services button with all the services listed below.
Traders/investors can open any account on the website by following a few simple steps. The educative materials and trading tools are also clearly displayed with each having an accompanying description.
Another critical thing to note is that the website is available in multiple languages to include English, French, Italian, Chinese, Hispanic, Deutsch, among others. Another important feature on the website is a news headline that announces Interactive Brokers events and other information that is helpful to the traders.
The contact us button is also available and active with a live chat and the contact details to include phone, email, and fax. The FAQ pages are very detailed with each category having its questions. The FAQ pages are divided into over 20 categories touching the critical issues that traders/investors face in those categories.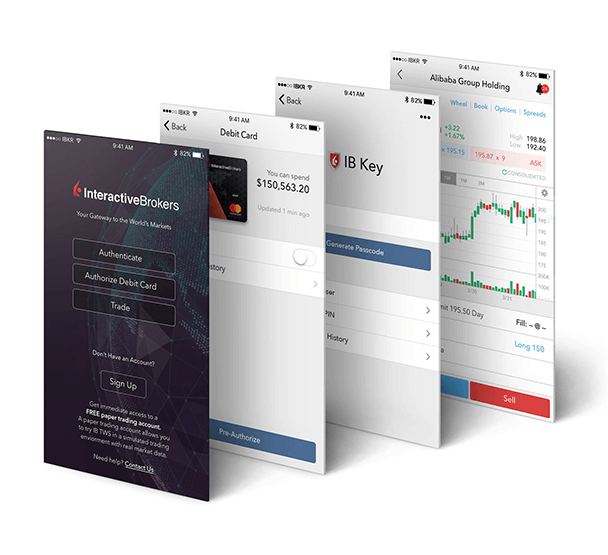 Attractive and easy to navigate
Product offered displayed
Website available in multiple languages
Go to TD Ameritrade
Risk warning: Capital can be lost. Terms and conditions apply.
6. Support
6) Customer Support: Get Assistance in Less Than Two Minutes
Even though this broker cannot be termed as the best in customer services, it is not that bad. As mentioned earlier in this Interactive Broker brokerage review, this broker provides multiple customer support options. These options include a live chat, phone, email, and fax.
The customer services are available 24 hours a day, Monday through Friday, via their regional Client Services Centers located throughout America, Asia and Europe. We tried contacting them to determine their average response time and confirmed it to be less than two minutes. The email reply takes a couple of hours which is not uncommon with brokers of Interactive Brokers caliber.
Clients can also seek answers from the brokers' knowledgebase which is available on the website. The knowledge base contains a repository of glossary terms, troubleshooting tips, how-to articles, and account management guidelines.
The knowledgebase is equipped with a search engine where traders and investors can type in keywords and get relevant information in a click of a button. Clients are encouraged to search for information in the knowledgebase before they can contact the customer service center. Interactive Brokers also provides categorized and detailed FAQ pages which can be accessed from their website. More details will be discussed further in this review of Interactive Brokers.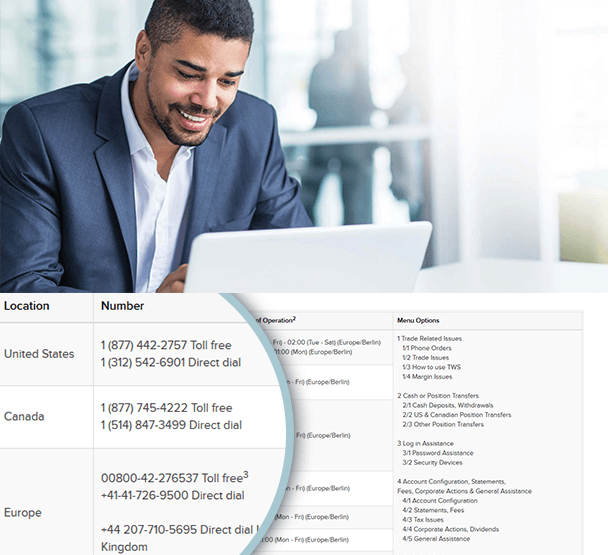 Multiple customer services contact options
Fast inquiries response
A comprehensive knowledge base resource
Go to TD Ameritrade
Risk warning: Capital can be lost. Terms and conditions apply.
7. Payment
7) Methods of Payments: One Free Withdrawal per Month
The available account funding methods include wire transfer, ACH initiated at the client's bank/at Interactive Brokers, US ACH transfer undertaken at Interactive Brokers, check, and Canadian ETF transfer for Canadian accounts only.
Other methods include online bill payment, BPAY – for Australian Dollars only, Direct Rollover for IRA accounts only, and Trustee to Trustee for IRA accounts only. For European clients only bank transfer is available.
The deposit process is a straightforward one and involves filling a deposit notification form in the funds transfer page. Once they receive the form, Interactive Brokers then send explicit instructions to the client with instructions on where to send the funds.
The withdrawal options include bank transfer, Single Euro Payment Area (SEPA), US ACH transfer initiated by the broker, USD denominated check and Canadian ETF transfer. Clients do not incur any withdrawal charges for the first withdrawal in a calendar month but are charged for subsequent withdrawals. The withdrawal fee is dependent on the trader/investor currency of denomination.
For instance, for Euro withdrawals, the charge is €8.
Withdrawal limits occur only to clients without a Secure Login System where they are only allowed to withdraw $50,000 per day and a maximum of $100,000 within 5 business days.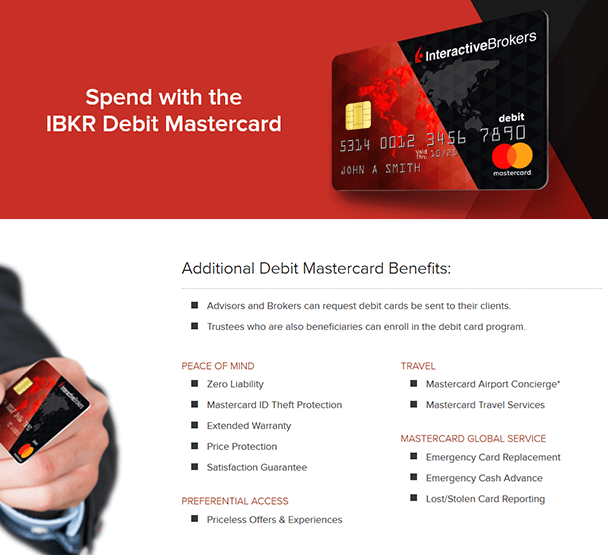 Multiple deposit and withdrawal options
A straightforward deposit and withdrawal process
Free first withdrawal in a calendar month
Go to TD Ameritrade
Risk warning: Capital can be lost. Terms and conditions apply.
8. Offers
8) Additional Offers: Highly Intuitive Demo Account
One way to answer the question "is Interactive Brokers good?" is to try their free trial account. Apart from having almost all the features of a live account, the account depends on real but historical data and therefore gives the trader a clear picture of what to expect when trading in a live account.
To begin trading with this account, all you need to do is to visit their website, click "start your free trial" and enter the details as required. The simulated account provides opportunities to test strategies, products, exchanges and order types.
Also, with the free demo account, traders are given access to the brokers' research platform to give them a feel of what live trading research entails and what to expect. All research resources offered to Demo account holders are on a free subscription basis.
Demo account holders can also access advanced trading tools such as Volatility Lab, Probability Lab, Option Strategy Lab, Market Scanner, Charts, Interactive Broker Risk Navigator and a Portfolio Builder.
Another important thing is that the demo trading platform allows users to add financial instruments and customize the interface to meet their trading style and preferences. With the Demo account, traders can also compare Interactive Brokers' margins, commissions and other charges with other brokers. Also available are free online courses for all traders.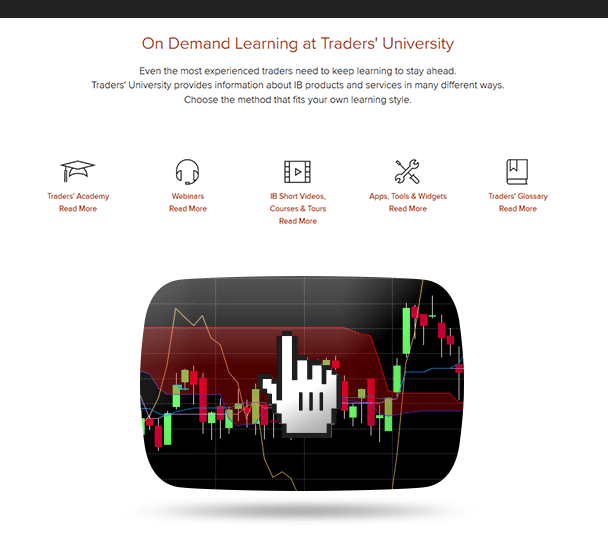 Free demo account
Free research resources
Free on-demand online courses for traders
Go to TD Ameritrade
Risk warning: Capital can be lost. Terms and conditions apply.
9. Regulation
9) Regulation and Deposit Protection: Guaranteed Deposit Insurance
Interactive Brokers provides insurance for traders' securities accounts with up to 30 million including up to $1 million for cash.
The insurance covers the market value of the client's stocks, options, warrants, cash and debt, denominated in all currencies. Protection is offered against problems with a broker-dealer and not loss of market value of securities. The insurance is provided by Securities Investor Protection Corporation (SIPC) and Lloyd's of London Insurance.
SIPC protects the first $500,000 per customer including up to $100,000 for cash after which the Lloyd's takes over and provides up to an additional $29.5 million including $900,000 for cash.
FINRA / SIPC
Regulatory Authority
up to $30 million and $1 million cash (SIPC and Lloyd's)
Dep. Protection
As mentioned earlier in this Interactive Broker brokerage review, Interactive Broker is regulated by the U.S. Securities and Exchange Commission, the New York Stock Exchange and the Financial Industry Regulatory Authority. Other regulators include Commodity Futures Trading Commission, Natural Futures Association and Chicago Mercantile Exchange.
When it comes to cyber security, Interactive Brokers is on the front line in implementing the best measures in the industry. Some of the measures taken include a mobile Two-Factor Authentication and physical security device.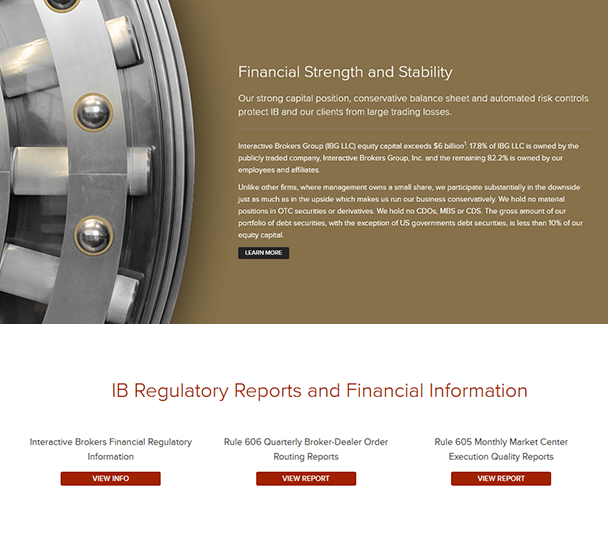 Provides deposit insurance for all clients
Is regulated by leading global regulatory bodies
Implements state of the art cybersecurity measures
Go to TD Ameritrade
Risk warning: Capital can be lost. Terms and conditions apply.
10. Awards
10) Awards: Best Online Broker by Barron's 2018.
Interactive Broker has been a multiple coveted awards winner the most recent being the best online broker by Barron's 2018. Over the years it has won a multitude of different industry awards. Awards are given by trading websites and news portals plus at awards ceremonies.
Traders reviews give the award regarding various aspects such as trading technology, usability, offerings, research tools, portfolio analysis and customer services. Interactive Brokers emerged first ahead of industry gurus such as Fidelity, TD Ameritrade, and Charles Schwab.
Another 2018 award won by this broker is best trading platform overall and the best options trading platform by Fund Technology and WSL Awards. The broker has also been awarded in the best mobile application category by HFM Technology.
Other 2018 awards include Outstanding Share Trading by CANSTAR, Best Broker for Stock Trading by NerdWallet, Low Commissions and Fees by Investor's Business Daily, and grade B+ by The Globe and Mail.
The broker has been among the top ten best rated since 2005 with most awards falling in the category of stock trading.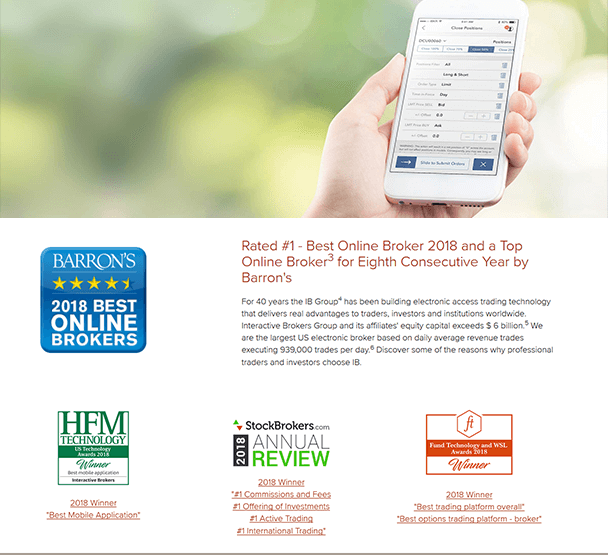 Best online broker by Barron's 2018.
Best trading platform overall by WSL Awards.
Best broker for stock trading by NerdWallet.
Go to TD Ameritrade
Risk warning: Capital can be lost. Terms and conditions apply.
Conclusion: The Best Broker for Experienced Traders
Interactive Brokers is the best broker for experienced traders looking to lower their trading costs. The brokers' trading platforms are sophisticated for beginners but come with many advantages for experienced and active traders and investors. Interactive Brokers offer a huge range of trading assets which include currency pairs, stocks, commodities and even cryptocurrencies.
The brokerage firm provides an intuitive demo account to help its clients get acquainted with the trading platform and tools before they get into live trading. Demo accounts are an excellent way to test out the broker, its efficiency and response rate, as well as its trading platforms. The funds deposit and withdrawal process is a straightforward one. The first withdrawal in a calendar month is free but subsequent withdrawals incur fees.
The broker has a variety of trading platforms to offer its traders access to the trading markets. These include the ever popular MT4.
Is Interactive Brokers good? We highly recommend it for experienced traders.
Lowest margin rates in the industry.
Vast order type options for experienced traders.
Low pay-per-share commissions.
Top level trading platforms and tools.
Inactive account fee charges.
Sophisticated trading platform for beginners.
Test result
Broker

Go to TD Ameritrade
Risk warning: Capital can be lost. Terms and conditions apply.