ETRADE is a New York based stock broker offering a gamut of financial services products. The company was established in 1982 and has 30 satellite offices in the USA. It is listed in the stock exchange under NASDAQ index. From the range of products they have, a world class trading platform coupled by top notch customer service, it is justified to say that ETRADE is among the best stock brokers. This ETRADE brokerage review will enlighten you on the; financial instruments, trading platform and other aspects about ETRADE stock broker.
Highlights
30 years' experience
Premium stock broker
Listed in the stock exchange
Offers a wide variety of assets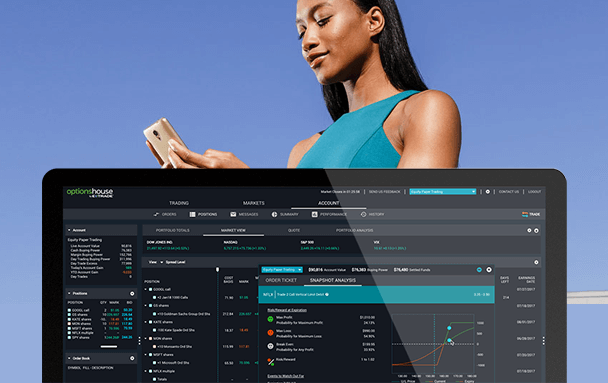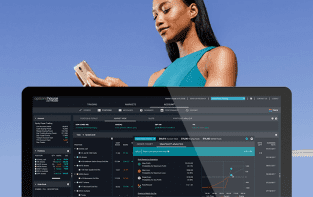 Go to Broker
Risk warning: Capital can be lost. Terms and conditions apply.
Headquarters and regulation
USA (FINRA)
International order fees
$6.95
Services & additional benefits
ETFs
Certificates
Futures
Services & additional benefits
Live
Hotline
E-mail
1. Trading Offer
1) Stock Trading Offer: one stop broker for wide variety of financial instruments
ETRADE is a reputable stock broker that has exceeded the expectation of many investors by its range of financial instruments they offer. The following are the range of the financial products that they have; stocks, options, futures, ETFs, Mutual Funds, and Bonds. You can trade these products under the following account types; brokerage, retirement, managed portfolio, bank and small business retirement.
The company has many variants accounts under the above main account types. The following the most popular account types; core portfolio, custodial account, traditional IRA, brokerage account, Roth IRA2, and rollover IRA.
ETRADE has a wide range of products that suit both newbie traders and experienced traders. While stocks options could be considered less complex and easy to profit from, bonds, options and futures present a profit making opportunity for experienced traders.
The range of products that ETRADE offers suits new entrants, those planning retirement, and those looking for managed portfolio arrangement. Well, ETRADE products must have been thought of its target customers before offering them the financial instruments. The mentioned securities are all tradable securities on many stock exchanges.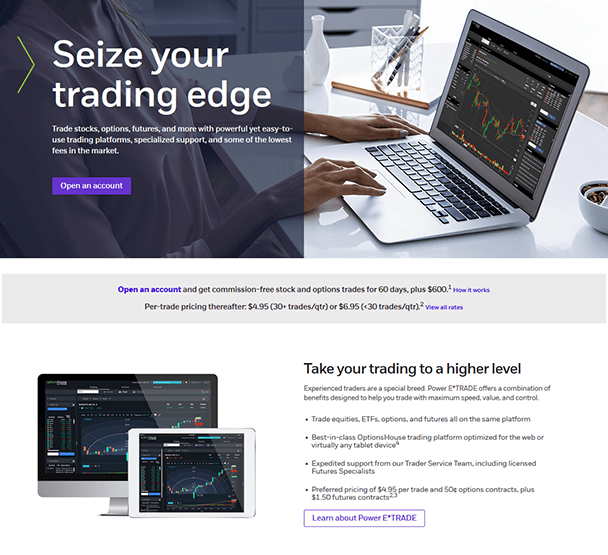 Wide range of financial instrument
Different account types
Custodial and savings accounts available
Go to Broker
Risk warning: Capital can be lost. Terms and conditions apply.
2. Costs
2) Stock Exchanges and Trading Centres: Direct trade and ECN broker
ETRADE is restrictive on the kind of securities you can trade on their platform. Investors can trade on any securities that are traded on all North America exchanges. Stocks on other global exchanges also are tradable on ETRADE platform for stocks listed in Europe and Asian exchanges. However, there is a caveat that during account transfer when moving your investments from another broker to ETRADE, they will not accept OTC stocks. Example of stocks you can trade on ETRADE include; IBM, Facebook, Apple. You can trade the following indices; Dow Jones, S&P 500, Russell 2000 among many others.
100
International
Trading venues
ETRADE accepts direct trades only. This means orders are routed directly to market makers who have a deep liquidity of the market. ETRADE also uses the ECN communication to match buy and sell orders. ECN reduces transaction cost and sometimes fees related to trading since matching orders of opposite match will be settled in-house rather than sending to the market makers. This increases the speed which orders are settled making it have a competitive advantage over other brokers who use indirect trade or other models. This will also depend on the type of securities in question. While stocks and options may offer room for direct trade, custodial account, and IRA don't not have room for such arrangements.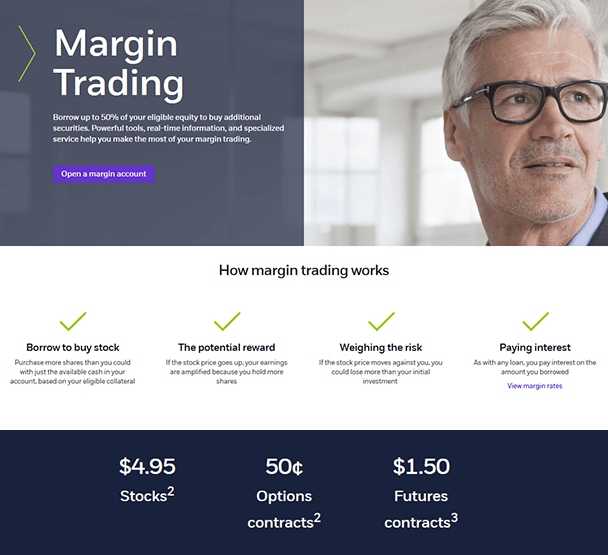 Direct trade only
Accepts securities from North America, Australia, Europe and Asian exchanges
Uses ECN communication
Go to Broker
Risk warning: Capital can be lost. Terms and conditions apply.
3. Account
3) Trading Conditions: Relatively high trading commission
A broker comparison of the fees and commissions between ETRADE fees others brokers leads to the conclusion that ETRADE fees are high. However, the commissions are tiered in the sense that the more you open positions the lesser the commission you pay. This is a two edged sword favouring swing traders and unfavourable for long term traders.
Taking a single stock trade pick will attract a commission of USD 6.95, however the fee reduces if you open 30+ trades in a quarter. Options attract a fee of $0.75 per trade and reduce to $0.5 when the trades exceed 30 per quarter. Future commission is $1.5 per trade and bonds is $1.00 per trade. Indices have different commissions for instance, S&P 500 commission is $0.51 per contract and Dow Jones Index is $0.18. For broker assisted trades you will need to pay $25.
USD 500,000
Dep. Protection
Apart from the said commissions, there is no other fee that is charged to a traders account. There is no monthly, annual or account maintenance fee provided the initial deposit of USD 500 was made to your ETRADE stock trading account. The following services are charged separately upon request; $75 for full transfer, $20 for overnight email among other services.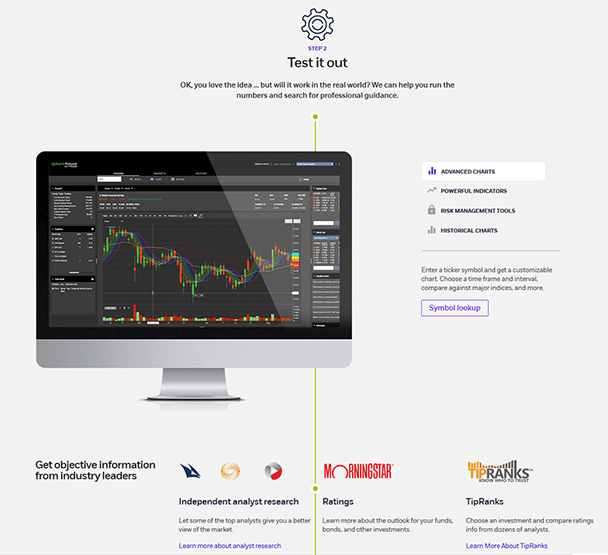 Relatively high commission
No account maintenance fees
Tiered commission structure
Go to Broker
Risk warning: Capital can be lost. Terms and conditions apply.
4. Platform
4) Trading Platform: Versatile Trading Platforms
ETRADE stock trading platform is a bespoke trading platform that was built by traders for traders. The platform has won several awards such as the StockBrokers.com's award 2018 for the number 1 mobile trading and number one web based platform. ETRADE stock broker offers two types of platforms; ETRADE Pro and OptionsHouse. The ETRADE Pro is desktop client software while the Optionshouse is a web based platform. From the two trading platforms you can trade a mix of instruments such as; options, futures, ETFs, and Stocks.
If you have had a glance at the Stock Broker Comparison you will realise most stock brokers don't charge for their software. However, to use the ETRADE Pro software you will have to pay USD 99 per month, have an equity balance of USD 250,000 or make 30 stock/options trade per quarter. You may ask yourself is ETRADE good considering the charges. Yes, ETRADE stock broker is a good broker. Here is why. The ETRADE Pro is powered by Chart IQ, a charting engine that allows it to integrate with external software and API. For instance, ETRADE Pro supports Bloomberg TV, multiple charting tools, trading ladders and options chains.
There is an option to trade from you mobile using the ETRADE mobile app. The app is accessible on both Android and iOS devices.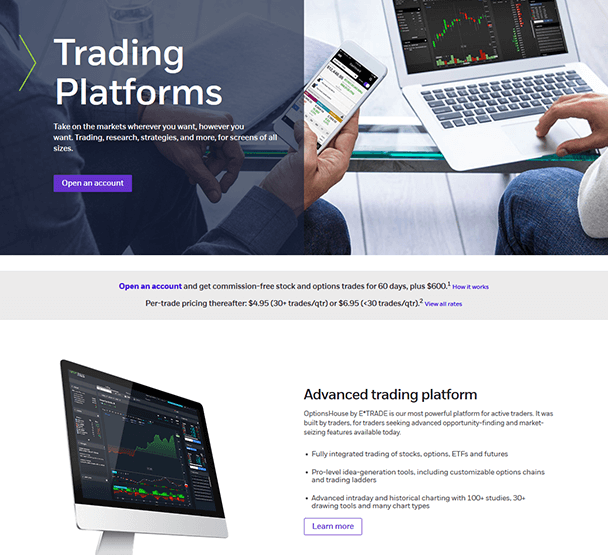 Versatile trading platform
Mobile trading supported
Multiple charting tools
Go to Broker
Risk warning: Capital can be lost. Terms and conditions apply.
5. Usability
5) Usability of the Website: Appealing website interface
ETRADE website is an example of website that involved a mix of experienced website developer and top graphic designers. Every about the website implies that the website was well thought off before development. The website has six menus and submenus under them. To get to the submenus, you will need to hover the cursor to the menu and the submenus will show. Well, this is much similar to other websites in our broker comparison; however, the following is the twist about ETRADE website.
ETRADE website has a search menu located on the top of the website. This search menu bar will allow you to search anything on the website.  On the left top section, you will locate two tabs that will redirect you to either the trade bank or stock plans. This makes the website easy to navigate. On the bottom section of the website there are four menus with submenus too. On this section there are addition links to pages of importance to traders such as careers and FAQ.
Below the bottom menu section, there is the legal information and terms and conditions listed. Although some people hardly read this, it is prudent to read this information to know what terms you are abiding to.
The website has no promotion and bonus pop ups, anyway most of ads are a nuisance.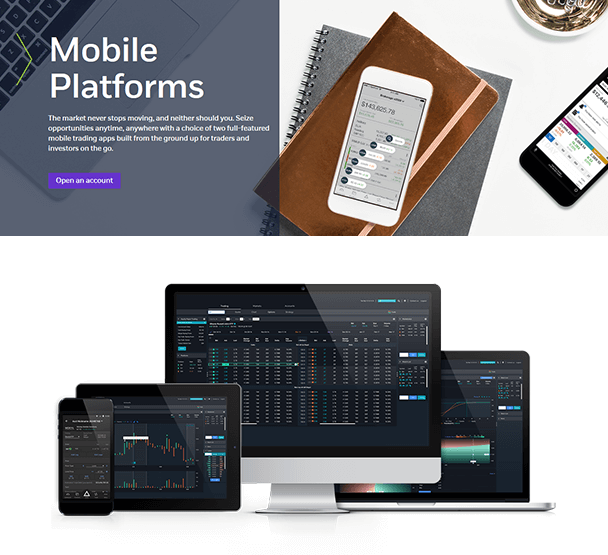 Easy to locate menus
Aesthetically pleasing website interface
No ads running on website
Go to Broker
Risk warning: Capital can be lost. Terms and conditions apply.
6. Support
6) Customer Support: Professional 24/7 customer support
ETRADE customer support is run by professionals who understand the online brokerage industry. The customer support are responsive to requests and are available on a 24/7 basis. You can reach them through the following channels; live chat, on page email support and tool free phone support (800-387-2331) for US residents / +1 678 624 6210 for non US residents. You can send them a mail to the address; E*TRADE Securities LLC, PO Box 484, Jersey City, NJ. Alternatively, you can visit any of their physical branches in their 30 satellite offices. Phone support on stock plans and designated brokerage only works from Monday to Friday.
Apart from the main contact methods listed above, you can reach the customer support on ETRADE social media channels like Twitter or Facebook page. You can also get detailed answers to your questions on the FAQ page. There is an education menu on ETRADE website that has lot of information pertaining stock trading and would partly get your questions answered before you engage the customer service representatives.
It is important to note that ETRADE doesn't have VIP customer service.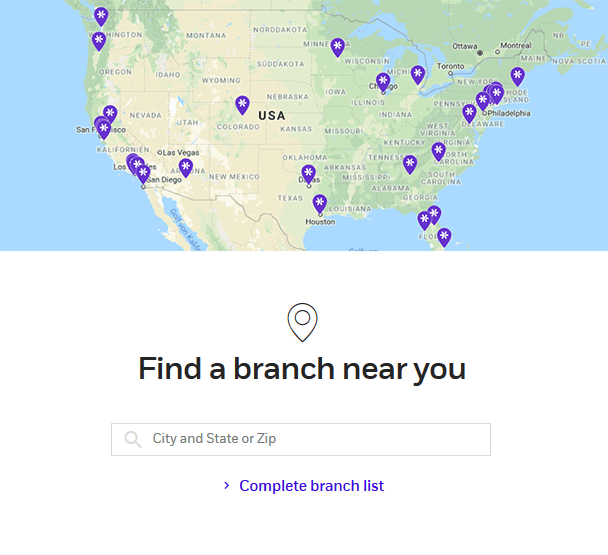 Multiple customer contact methods
Professional customer service
24/7 customer support
Go to Broker
Risk warning: Capital can be lost. Terms and conditions apply.
7. Payment
7) Methods of Payment: 4 convenient payments methods accepted
There are four main payment methods you can use to fund your ETRADE brokerage account. These are; Transfer money, wire transfer, transfer an account, and cheque. These payments methods attract different fees however, for Transfer money it is free. Transfer an account method is only applicable when funding a brokerage account. The cheque method attracts the cheque book charges only. ETRADE doesn't accept e-wallets such as PayPal.
All these methods have different processing times. The fastest is the wire transfer which transaction reflect same day if the transaction is done before 6:00pm ET. Transfer money takes 3 days to reflect. Transfer an account takes around 10 business days if the transaction is done via mail. It takes 3-6 weeks if it is done by mail. A cheque takes 4 days to clear and the amount to reflect on your ETRADE brokerage account.
The minimum deposit is USD 500. This amount is acceptable in cash or equivalent of securities. It is required that the amount is deposited 60 days after opening an account. Failure to meet this requirement will result to the account being shut. There is no minimum limit on withdrawal.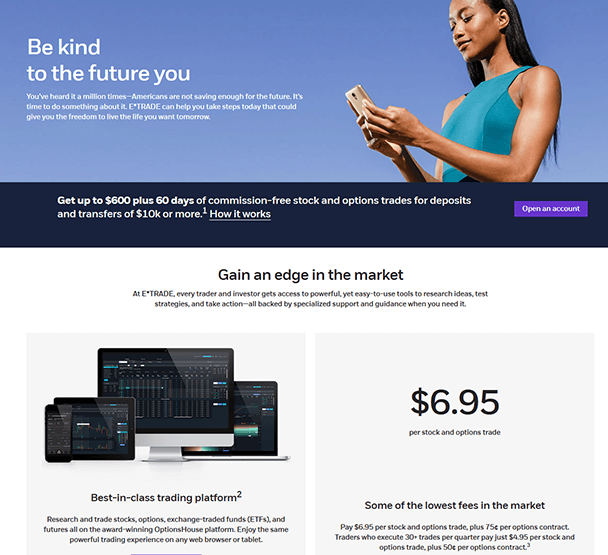 Minimum deposit is $500
No e-wallets
No minimum withdrawal limit
Go to Broker
Risk warning: Capital can be lost. Terms and conditions apply.
8. Offers
8) Additional Offers: Free educational materials and webinars
ETRADE offers its customers exclusive promotions and products to get traders enjoy the experience of stock trading. Within 60 days of opening an account and depositing between $10,000 and $1,000,000, customers will receive between $200 and $2500 cash bonus and commission free trades. There are however other terms as to this offer.
If you are willing to transfer your portfolio from another brokerage firm to your ETRADE stock trading account it's very possible. This only applies to stocks traded on primary markets such as; NASDAQ, NYSE and not OTC stocks.
ETRADE have training programs and webinars. Interested parties can for instance register for ETRADE's education day to be held on 3rd November, 2018. This is a one on one interaction with leading financial experts. You can also join webinars which are scheduled more often.
There is also a free educational section on their website that covers every detail about trading stocks, futures, options and bonds. There is a market commentary section and you can follow up sentiments from financial experts.
The company limitation is that it doesn't offer demo accounts where newbie trader can practice stock trading with virtual money.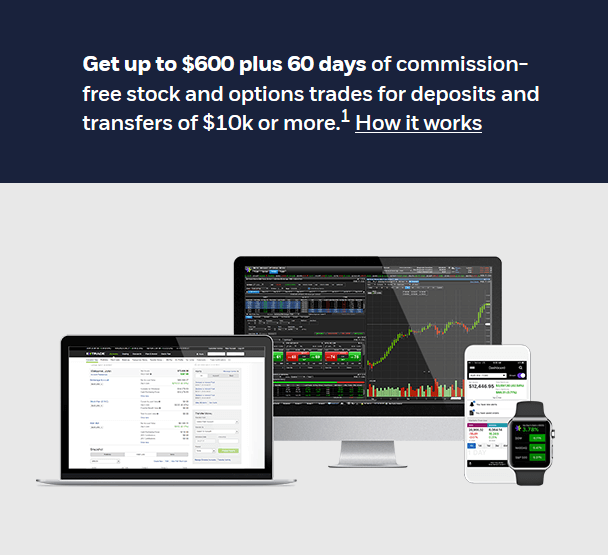 Free periodical webinars
No demo account
Transferable portfolio
Go to Broker
Risk warning: Capital can be lost. Terms and conditions apply.
9. Regulation
9) Regulation & Deposit Protection: Licensed and Regulated broker
ETRADE is a regulated stock broker and a member of Financial Industry Regulatory Authority (FINRA). FINRA is the US watchdog body that oversees stockbrokers conduct to prevent cases of fraud and scams. The ETRADE stock is listed in stock exchange under the NASDAQ composite and its ticker is ETFC.
ETRADE uses cutting edge technology to secure its customers information against theft. The website uses a COMODO secure connection which is encrypted using 128 bit keys. This is a secure connection that is used widely by most financial institutions. This means there is zero possibility of your personal information leaking to third parties, though the website uses cookies.
FINRA
Regulatory Authority
USD 500,000
Dep. Protection
On opening an account you will be required to provide proof of identity documents. This is a safeguard against minors taking part in speculative investments. A background check is also done when making deposit to prevent money laundering. This is part of the routine checks that ETRADE carries out to ensure the safety of its website.
ETRADE is a member of Securities Investor Protection Corporation (SIPC). Traders are insured up to $500,000 for securities. The sum is inclusive of cash insurance of $25,000.
 Is ETRADE good? Yes, with all the above said in this ETRADE brokerage review, it justifiable to conclude that ETRADE is a good and trustworthy broker.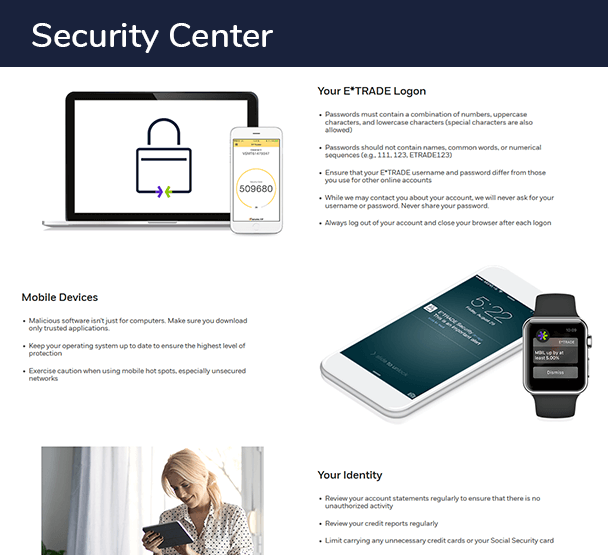 Licensed stock broker
Secured website using encryption security
ETRADE is listed on stock exchange
Go to Broker
Risk warning: Capital can be lost. Terms and conditions apply.
10. Awards
10) Awards: award winning brokerage company
ETRADE efforts to maintain its world class trading environment has been rewarded on several occasions. Its trading platform has been its main competitive advantage and has seen it clinch number one position on several awards. For instance, in 2017 it was awarded position one during the annual Kiplinger annual awards in which seven firms participate for the awards across eight categories. Overall, it was awarded 3.5 stars out of 5. In 2018, ETRADE received 4.5 stars out of 5 stars for its trading platform during the awards during which several other firms took part in the competition. It was awarded 4.5 stars out of the 5 for the overall nomination
ETRADE is a reputable online brokerage firm that has a rich experience in the field on stocks and other securities. However, its Achilles heel lies on its commissions and the USD 500 minimum balance. Their commissions are way high above other competitive brokers in the market. If they at least lower the commissions per trade to a reasonable figure and still maintain the quality of services they offer, it is likely they will receive a high number of sign-ups to their services. The minimum deposit fee is also a barrier to first time investors who are sceptical of trading stocks. Other brokers don't require investors to deposit any amount when they open an account with them.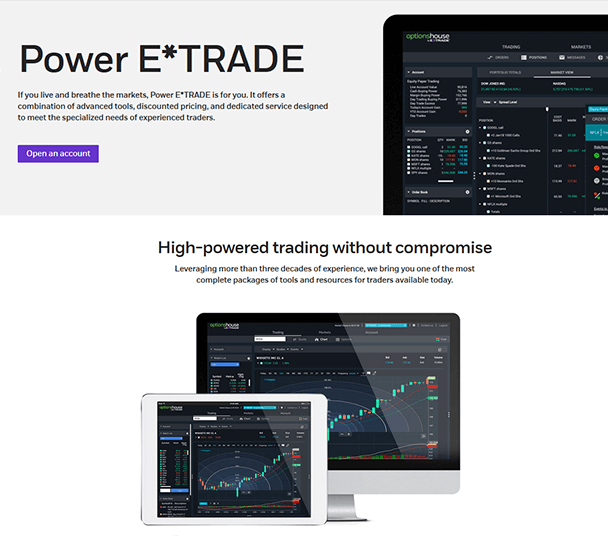 Received multiple awards
Its trading platform nominated for #1
Commissions are a concern
Go to Broker
Risk warning: Capital can be lost. Terms and conditions apply.
Conclusion: ETRADE is among the best online brokers
ETRADE is among the best online brokerage firms with a rich experience in offering trading services in a range of many financial trading instruments. The available trading instruments that they offer favour newbie investors and experienced traders. If you are looking for a genuine reliable online broker who will make your investment journey a breeze you should consider ETRADE. From the highlighted range of account in this ETRADE stock Trading – Review 2018 for instance the custodial account, IRA, savings plan, ETRADE is a worthy broker for your investments. Its customer service puts it ahead of the game and they have maintained the same level of excellence in customer service since their inception. Well you wouldn't like to be sceptical of your investment anytime with no one to question about your money. To get away of such doubts or past bad experience history of a rogue broker you should consider a regulated broker with a rich experience such as ETRADE.
Good trading platform – many charting tools
Excellent customer support
Nice education materials
Multiple financial products
High commission
Minimum deposit
Test result
Broker

Go to Broker
Risk warning: Capital can be lost. Terms and conditions apply.