Trade means merely exchanging, or buying and selling, more than one product or service, either for cash or other products and services. Usually, it's done for consumer or business purposes. But for the many retail and institutional traders around the world who buy and sell financial instruments as a way to maximise their wealth, the situation is a little different. The aim of this is to grow wealth – and to do this well on a systematic and repeatable basis; effective trading strategies are usually what is needed. This article will explore why trading strategies are so important.

The World of Trading
Trading financial instruments are something that happens all the time. Someone who goes on holiday, for example, is essentially a trader when they go to the currency exchange and convert money from their currency over into the currency of their destination because they're trading one currency for another. But the retail trading market is designed to do something else altogether. Investors in this part of the economy are buying and selling financial instruments as part of a pre-defined strategy, and one that is designed to build wealth.
Financial instruments get traded every day

Can trade them for goods and services, or as speculation

Strategy, tactics are often essential for trading success

Forex, stocks and cryptocurrencies are primary areas of focus
Those who buy financial instruments in this way are speculating that the value of the device they have will rise and that they will then sell it on to make a profit. To ensure that the number of trading events which result in a gain is as high as possible, traders often employ strategies and tactics which are designed to increase their chances. Many different commodities and financial instruments can be traded in a speculative and strategic way, too, but there are four main areas of focus: forex, stocks and cryptocurrencies.
Summary: Selecting Forex Strategies
The first major area of financial instrument trading focuses on the example given above: foreign exchange, or forex. It's vital to develop comprehensive Forex trading strategies if you're a forex trader, not least because the market here is so unusual and unpredictable.
The forex market is truly global, for example, and the effects of this comprehensive approach are particularly noticeable. While most financial instrument markets in the modern world are now globalised, of course, the forex market operates in pairs, and that means you can find yourself having to monitor two different locations at once.
Forex is traded in pairs, which can make timings difficult
The market for foreign exchange is global, so it's often busy all night
Working outside of regular hours to trade is possible when following a highly analysis-heavy strategy
Well-defined tactics can help manage this
If you trade the Japanese yen and the US dollar, for example, market movements in each of these two locations could affect your trade. For that reason, forex strategies should always be as time-aware as possible, and you should think about your capacity to get involved with them before you trade. If you can't commit time to monitor for market movements, perhaps outside of your regular working hours, or you're unwilling to use automated trading tools which can make these decisions for you, for example, forex trading may not be right for you.

Top 3 Forex Broker Comparison
of 7 Forex Broker
Forex.com

Currency pairs
80 Currencies
of 7 Forex Broker
TD Ameritrade

Currency pairs
80 Currencies
Go to Broker
Risk warning: Capital can be lost. Terms and conditions apply.
of 7 Forex Broker
Interactive Brokers

Currency pairs
100 Currencies
Go to Broker
Risk warning: Capital can be lost. Terms and conditions apply.
Summary: Picking Stock Strategies
The stock market is an exchange designed for those who want to trade small portions of company ownership, known as "shares". With stock trading strategies, it's often advised that long-term thinking is a wise idea. While this is not necessarily the approach that will work for you, it's an important strategic consideration. After all, the nature of a company is such that it builds value over time as it opens new branches, develops new wings of its business, hires new staff and more. But your research may show that a shorter-term strategy could work, too.
What's clear is that you should always choose strategies that take into account the evolving nature of a share before you take the plunge and adopt it as your preferred tactic. If you don't do this, your investment may be futile. While it's certainly possible to buy stocks and shares, or portions of them, with a small deposit, the value of your initial investment is also likely to affect your overall strategy. Buying a single share in a major company is probably out of the reach of most retail investors unless the initial deposit is large, so following a strategy of high profile full share acquisitions may not be the best move.
Top 3 Stock Broker Comparison
of 12 Stock Broker
TD Ameritrade

Go to Broker
Risk warning: Capital can be lost. Terms and conditions apply.
of 12 Stock Broker
Charles Schwab

Dep. Protection
USD 500,000
Go to Broker
Risk warning: Capital can be lost. Terms and conditions apply.
of 12 Stock Broker
Fidelity

Summary: Identifying Crypto Strategies
Cryptocurrency is in some ways the newest kid on the trading block, and it now forms a major part of many people's investment portfolios. This comes with some drawbacks from a strategy point of view: backtesting, for example, is sometimes more difficult with crypto because so many of the new cryptocurrencies have only been tradeable for a few weeks and months. Also, crypto is also relatively volatile – not least of all because many of its buyers have different aims and sell for different reasons, including everyone from those who use it to power community projects to those who spend it on online goods and services.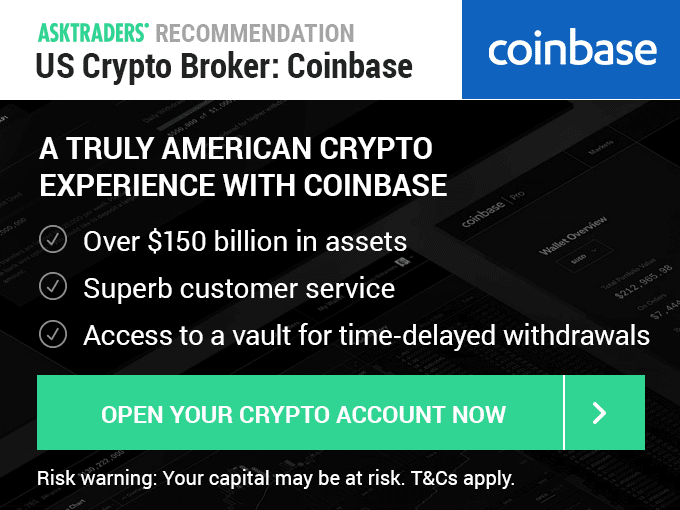 Cryptocurrency is new and still being understood
Backtesting can be harder due to relative lack of historical data
Volatility is inevitable with this asset
Duration and time may be particularly salient for crypto strategies
That said, there are plenty of crypto trading strategies out there. As with any financial asset, all you need to do is find a strategy that's right for your own investment goals. Bullish crypto investors, for example, often recommend leaving the trade to run for an extended period to see it through; bearish traders might assume that the recent relative popularity of crypto runs the risk of a bubble and that as a result, care should be exercised.
Top 3 Crypto Broker Comparison
of 7 Crypto Broker
Coinbase

of 7 Crypto Broker
Forex.com

of 7 Crypto Broker
TD Ameritrade

Go to Broker
Risk warning: Capital can be lost. Terms and conditions apply.
Identifying Your Goals – Working From There
When it comes to finding the right strategy for you, you need to begin by thinking about what your investment requirements are. A good place to start here is the size of your deposit; as mentioned above, there are some asset classes that don't lend themselves well to small deposit sizes. High profile stocks in household name companies may be too expensive, while bulk buys of foreign currency may also be out of your league. However, it's also possible with some brokers to buy smaller amounts of almost every asset, so perhaps strategic decision number one should be to look at as many brokers as possible and see what they offer.
Another key aspect to think about is risk management. If you're keen to avoid risky investments, some of the more volatile markets, such as cryptocurrencies, may well not be right for you. Remember, a reputable broker or platform will have tools which help you filter and remove riskier assets. Sometimes, you can mix and match your risk appetite with your deposit size to find an appropriate strategy. If you don't have a large deposit, but you're keen to introduce more risk into your trades, for example, the margin and leverage characteristics of a CFD may be the best way to achieve that end.
Should you use Backtesting in Your Strategy?
If you're not familiar with what backtesting is, it's something to consider looking into as you begin your trading journey. In essence, it's the practice of applying newly-designed trading strategies to the historic market data of hours, weeks, months or even years gone by to see how it would perform if you ran it today. That way, you can start to learn about what makes a market move, and then use that to your advantage in actual cash trading. It's important to remember that just because your strategy worked when you backtested it, doesn't mean that it will necessarily work in the future because there's no way to predict an actual market outcome before it happens.
If there were, every trader who worked out the secret would be a millionaire! However, backtested strategies can provide you with an advantage in the long run. That's because they can easily identify features of the market which put pressure on an asset, for example, or they can help you spot what events can trigger a decline or a rise in a market's performance. Once you've worked out the optimal strategies based on historical data, you can often than head over to the broker's virtual trading zone where you can experiment with your strategies again before applying them to the actual market. This is possible no matter what asset class you choose, but it's often a key feature of many CFD platforms in particular.
Is Copy Trading Worth it?
Another technique that you can consider incorporating into your strategy is to copy trading. Also known as "social trading", this method allows traders to select a trader who is more experienced or successful than they are themselves and then mimic their trades. The advantage of this, of course, is that it allows traders to take a hands-off approach, and it raises the prospect of financial gains without much input. The downside, though, is that if the trader's performance dips then so do yours. Copy trading should be considered as part of a wider strategy, then, but it's not something that should automatically be undertaken by someone who wants to achieve trading success.
Instead, it should be considered on its own merits, and you should only do it if there is a clear advantage regarding your tactical gains. Questions you can ask yourself include: "Is this trader someone who matches my strategic risk profile?", for example, or "Is this trader likely to save me time?" Major platforms offering this service include eToro, but there are plenty of other options out there too. You should always ensure that the platform you choose has a trader search system which allows you to filter out those who aren't suitable for you, such as high-risk traders if you're a pursuing a low-risk strategy, or crypto-traders if you prefer markets which are often less volatile.
What About Automated Trading?
Automated trading is a relatively new development, and it's one that's worth at least considering in any trading strategy. By programming a piece of software with your trading parameters and preferences, such as what conditions you deem suitable for a trade to begin, for example, or what your maximum loss might be, you can allow the programme to either trade on your behalf or execute other specific functions at certain times even if you're not there to authorise it. Some trading and Forex platforms like MetaTrader 4 offer basic automation functions, while websites like Moneyfarm and Nutmeg build a stock portfolio on your behalf once you fill out a comprehensive questionnaire about your needs.
Technology in this area is perhaps not as sophisticated as it could be, though, and some brokers offering this kind of technology have even had to shut down their automated offerings due to concerns over performance. As with copy trading, it's only worth opting for this if you think it's something that suits your other goals – such as how much time and energy you want to spend on trading. If you're opting for a strategy which requires complex analysis of past historical data, you'll need to be sure that the automated software can analyse it faster and more effectively than you can yourself. This is something that will only become clear following research into what the service can offer.
Conclusion:
Why Trading Strategies Need to be Planned
When it comes to trading, it's vital to ensure that you opt for the best strategy to suit your needs. Firstly, it should always reflect your own chosen priorities. If you feel, for example, that you'd like to avoid risky investments, then a low-risk strategy is a must-have. Alternatively, if you need to choose a strategy that relies on a low deposit, it's wise to avoid building on the performance of extensive and valuable options in your chosen asset class as they may be out of your reach. The exact asset you're planning to trade also should be taken into account here.
As a trader, the last outcome you want to risk is the chance that your trading strategies are best used in another asset class altogether. Taking a long-term approach designed for stocks and shares, for example, might be an unwise strategy for a forex trade likely to be affected by government or market announcements being made tomorrow. It's also wise to ensure that you consider the use of other tools, such as copy trading and automated trading, when settling on your tactics. Even if you decide against their use, by considering them, you'll be making as informed a decision as possible about what to do