Blue-chip stocks are the shares of well-known and financially stable companies. These companies often have a high market capitalization. They have a significant amount of experience working in their field.
However, due to the fact that blue-chip companies evolve through time, the definition of what is required to be classified as a blue-chip company can be somewhat vague.
A blue-chip firm is one that is a leader in its industry, is featured in a prestigious index, and has a well-known name in the investment community.
Blue-chip stocks are not always those with a high price tag but rather are those high-quality businesses that have been around for a long time and have proven themselves to be resilient. Here, we have listed the 5 best Blue-Chip stocks for investors in South Africa.
Anglo American Plc (JSE: AGL)
Anglo-American is a global, diversified mining company that possesses a portfolio of mining operations that are of a world-class competitive quality, in addition to new resources. The company operates in a number of countries across the globe.
Anglo provides the raw materials which the world's developed and developing economies are dependent. In doing so, the company operates in a way that not only ensures stable returns for its shareholders but also strives to make a genuine and long-lasting contribution to society. This is because Anglo recognises the importance of both factors.
Anglo American plc is now the ninth most valuable stock on the JSE, with a market value of ZAR 711 billion. This represents approximately 3.88% of the total market capitalization of the shares that are traded on the Johannesburg Stock Exchange.
FirstRand Ltd (JSE: FSR)
First Rand Limited was founded as the parent company of First Rand Bank, a major retail and commercial banking institution in South Africa and across Africa.
Its subsidiaries include the corporate investment bank Rand Merchant Bank, the instalment finance provider Wesbank, the asset management business Ashburton Investments, and the aforementioned First National Bank (FNB).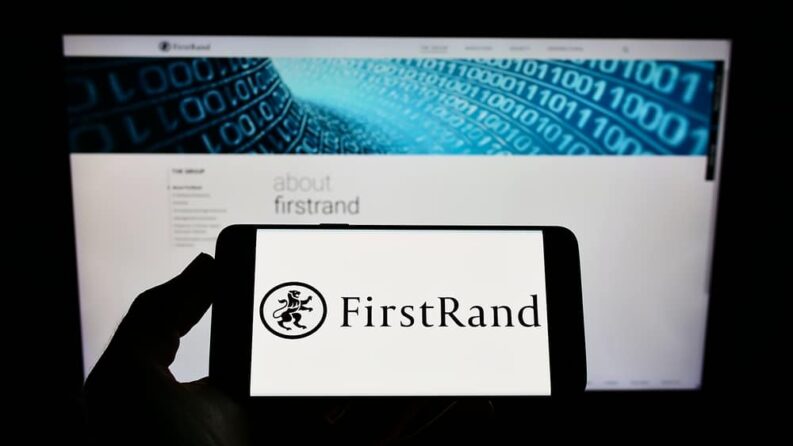 FirstRand has historically relied on a growth strategy based on disruptive and innovative means of market penetration to support its leading portfolio of financial services franchises, which offers a comprehensive suite of transactional, lending, and insurance products and has a strong regional presence.
As a result, FirstRand has experienced unprecedented expansion and success across South Africa and numerous other nations in Africa, such as Mozambique, Namibia, Botswana, Lesotho, Swaziland, Ghana, Tanzania, Zambia, Nigeria, and Mauritius. The company has its main office in Johannesburg, but it also has significant investments in the UK.
Strong share price and dividend yield for the group's investors are the result of a successful business strategy involving the creation of long-term value in order to continue delivering consistent returns, which in turn has been built on a reputation of sound management dating back to the group's inception.
Business projections show that FirstRand's status as a powerful enterprise will be maintained going forward, adding continued value to its share price.
FirstRand has enjoyed long-standing market reputability because of FNB, which is widely regarded as one of the most capable and influential retail and commercial banks on the continent.
Compagnie Financière Richemont (JSE: CFR)
Commerce in Finance Luxury goods conglomerate Richemont (or simply Richemont) owns a number of prestigious brands known around the world for their long traditions of excellence and cutting-edge designs.
The SIX Swiss Exchange is where you will find Richemont's A shares, together with those of other prominent companies in the SMI (Swiss Market Index). Richemont's South African Depository Receipts are traded on the secondary market in Johannesburg.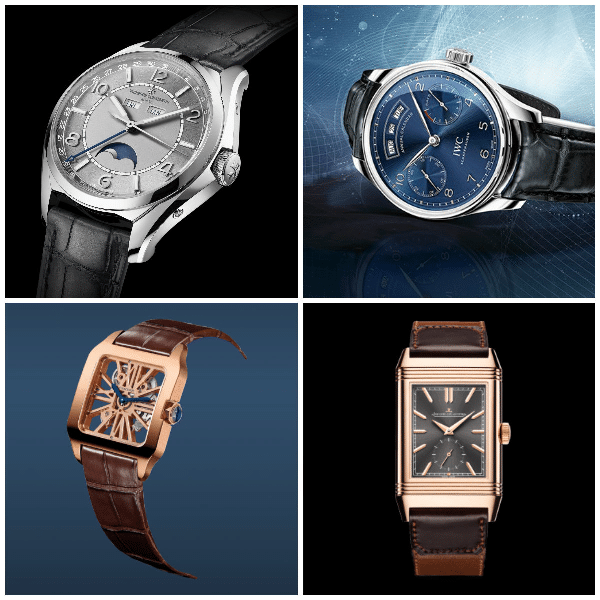 Richemont is the 30th most valuable stock on the Johannesburg Stock Exchange (JSE), with a current market value of ZAR 102 billion. This represents around 0.558% of the JSE's equity market.
Compagnie Financière Richemont shares have historically been a solid investment for shareholders. Trading in Compagnie Financière Richemont shares, denoted by the ticker symbol "CFR," is now possible through a number of brokers on the Johannesburg Stock Exchange (JSE).
The Compagnie Financière Richemont's financials reveal a market valuation of 98.8 Billion ZAR, a P/E of 39.09, and EPS of 4.4325 ZAR. As of the most recent reporting period, shares of CFR had a dividend yield of 1.77% and were paying out 3.07 ZAR per share. Existing stocks numbered 574,000,000 in total.
Investors looking to purchase or sell Compagnie Financière Richemont stock can rest easy knowing that the company has a track record of increasing earnings per share and reliably profiting over time.
Sasol Limited (JSE: SOL)
Sasol Limited is able to source, manufacture, and market a wide array of chemical and energy products in the 27 different countries in which it operates.
There are trading facilities for the company's shares on the New York Stock Exchange (NYSE) and the Johannesburg Stock Exchange (JSE).
Sasol is an organisation that is composed of two distinct divisions, namely Chemicals and Energy, with a central office located in between the two of them.
Sasol Limited is now the 17th most valuable stock on the Johannesburg Stock Exchange, with a market value of ZAR 195 billion, which corresponds to around 1.07% of the whole equity market.
Investors in Sasol include equity investors as well as lenders and debt investors (banks and other institutional investors) who have either provided the company with credit or participated in the company's issuances of debt instruments such as local bonds, offshore bonds, commercial paper issues, and more. Sasol's investors include individuals and institutions.
Individuals who have bought ordinary shares or American depository receipts of a firm are also considered equity investors in that company.
Shoprite Holdings Ltd. (JSE: SHP)
Shoprite is traded on the Johannesburg Stock Exchange Ltd. in the 'food retailers and wholesalers' sector. The Zambian and Namibian stock exchanges also hold secondary listings.
ShopRite receives significant amounts of money in the form of interest and dividends. Additionally, Shoprite and its subsidiaries' consolidated financial statements each year include the equity income attributable to associated companies and joint ventures.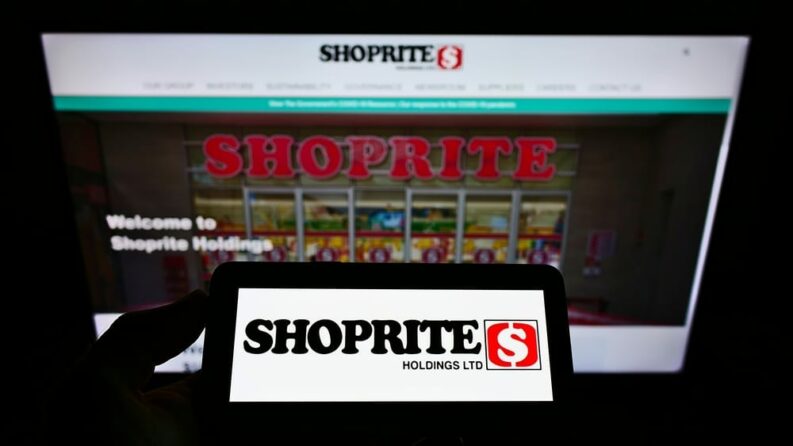 Shoprite is a conglomerate of African food retail chains with locations across the continent and on the Indian Ocean islands. The Shoprite Group of Companies includes Shoprite Holdings Ltd as a subsidiary.
With a market capitalization of ZAR 130 billion (or around 0.711% of the equity market on the Johannesburg Stock Exchange), Shoprite Holdings Ltd is the twenty-second most valuable stock on the JSE.
People Who Read This Also Viewed: