The Johannesburg Stock Exchange is the largest in South Africa and Africa overall, featuring more than 66,500 shares that can be traded.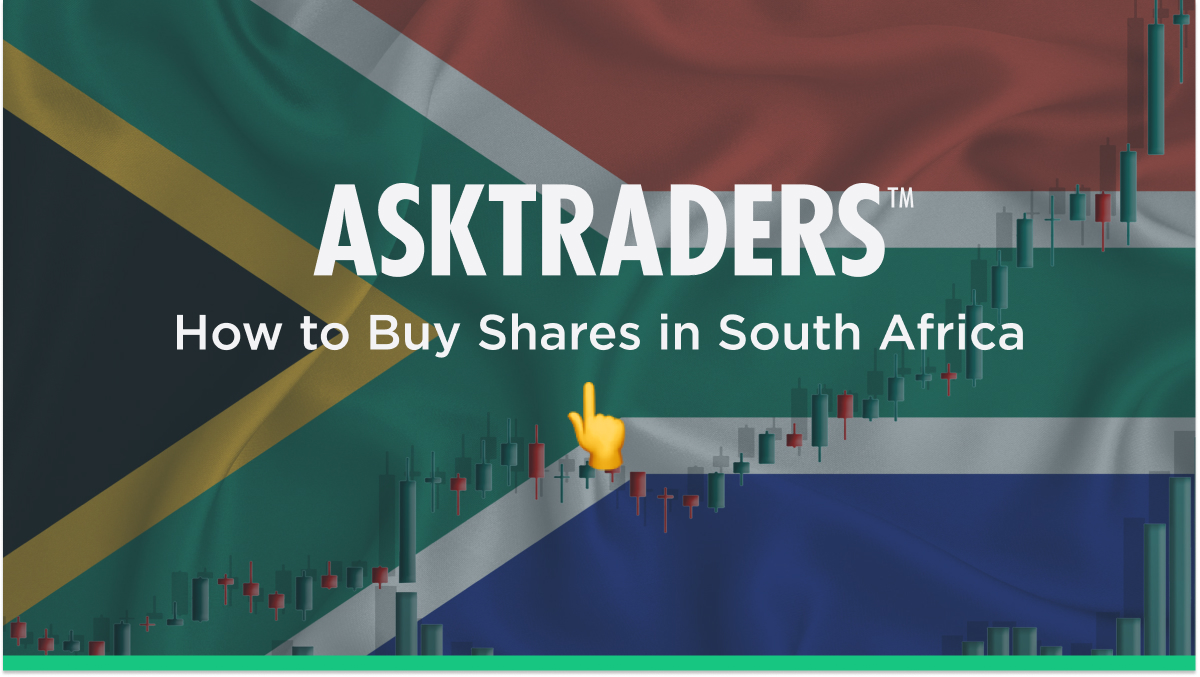 ---
---
The process involved with buying shares in South Africa is simple and it can easily be done by beginner investors and professionals alike. However, before proceeding, it is important to understand some fundamentals about shares.
What are Shares?
A share is a percentage of ownership that an investor buys when they purchase the shares of a given company. Companies in South Africa issue shares to raise capital from investors.
Owners of shares are referred to as shareholders and ownership is determined by the percentage or number of shares that a person holds, providing them with voting rights and dividends, depending on the type of shares that they hold.
Indexes and Exchange-Traded Funds (ETFs)
When you purchase shares, you take your investment into your own hands. If you are a complete beginner who is not comfortable with this notion, there are other options to buy shares while having professionals manage your portfolio.
This can be done by buying a stock market index or Exchange-Traded Funds (ETFs), which are baskets containing different shares from different stock exchanges.
How to Buy Shares in South Africa
You can easily buy shares in South Africa by following the steps below.
Step 1: Find suitable shares to buy
It is not advised that shares be selected at random. It requires in-depth research to determine which JSE shares are the best investment option at the given time that you wish to enter the stock market.
You cannot buy shares directly from the JSE and it must be done through a well-regulated stockbroker or through your bank, who will buy the shares on your behalf.
Education
However, before you explore these options, the important thing to do is to gain adequate knowledge of the stock market and the process involved with trading shares on the JSE.
You can learn more about share investment by:
Reading books, guidelines, and tutorials.
Watching various YouTube videos that give a visual explanation.
Consulting with a Professional and gaining investment advice to direct your investment decisions.
Attending webinars, seminars, and other forms of lessons and courses.
Share Selection
To determine which shares would suit your profile, you need to understand your risk appetite and what you are willing to risk in comparison with your budget. There are many penny stocks on the JSE that sell for R1, and less, which may be a good starting point while you are learning how the stock market works.
However, if you want to start earning a profit from shares, you will need to invest a minimum of R5,000 to make a share investment worth your while.
The next step involves exploring your options on the JSE by researching the performance of the companies that are listed.
When deciding, pay attention to the P/E ratio, Earnings per share (EPS), and the dividend yield of the company, which allows you to benefit from the capital growth of the company when it performs well.
Step 2: Find a Stockbroker
As previously mentioned, you will need the services of a stockbroker to facilitate your trades in the JSE. Many reputable brokers in South Africa have corresponding regulations with the Financial Sector Conduct Authority (FSCA), which is the market regulator in the country.
Different brokers will have different specialities and offers. Therefore, you need to determine what your unique trading needs and objectives are so that you can choose a stockbroker that can help you achieve this.
Some considerations when you choose a broker include the following:
Regulation
The type of trading accounts
The provision of a demo or paper trading account to practice trading
The trading platform offered
The number of shares offered
The trade execution speed and liquidity of the broker
The deposit and withdrawal methods
The costs and fees (trading and non-trading)
The customer support offered
Educational resources and research tools
Once you have chosen a stockbroker and you have registered a demo account with them, create a diversified portfolio of shares that you want to purchase.
Diversification is a very important strategy that ensures that your risks are spread across several industries. If one underperforms, it can be offset by the others that perform well.
Once you feel comfortable with your trading strategy and you have more knowledge of the markets, you can register a live trading account with your broker to start purchasing shares with real money.
Our Favourite Stock Trading Platforms:
Whether you're a new trader looking to get started with investing or just curious, these trading platforms are perfect for beginners. Not only are each of these brokers fully regulated – providing a safe and secure trading environment – they are fully equipped with everything you need to succeed. This includes a wide range of stocks to choose from and educational resources to help you get started and make your first trade.
Step 3: Start Trading
The demo account would have provided you with a thorough overview of what to expect in live market conditions. It would also have helped you determine the risk factors that you could be exposed to and how to safeguard your capital.
When you register a live trading account you will be required to make a minimum deposit, which is a specified amount to open your account with the broker. These funds will be credited to your account, and you can use these funds to buy shares.
Keep in mind that there are trading, and non-trading fees involved when you purchase shares. It is therefore important to always ensure that you have enough capital in your trading account to cover these costs.