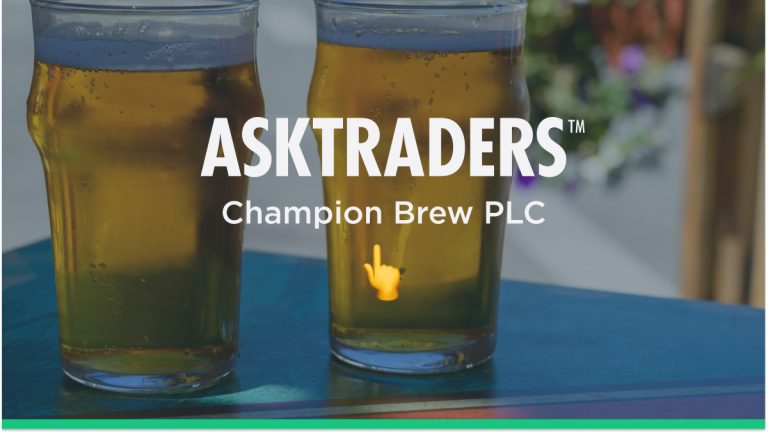 Nigeria is the main geographical segment overall in which Champion Brew PLC operates and its two flagship beers offer distinctive properties that set it apart from similar products. Champ Malta beer can be distinguished by its flavour, golden colour, and distinctive aroma.
In addition, Champion Brew PLC produces Champ Malta in 60 centilitres (cl) bottles, with 12 bottles in every crate. Champion Brew PLC is a subsidiary of The Raysun Nigeria Limited, which is subsequently a wholly-owned subsidiary of the popular brewer Heineken.
Champion Brew PLC offers its equity stocks for sale online on the Nigerian Stock Exchange (NGX) under the stock symbol CHAMPION.
Today, Champion Brew PLC is headquartered in Aka Offot in Nigeria where it operates within the Alcoholic Beverages Industry.
Champion Brew PLC Performance
The current share price for Champion Brew PLC stocks is 1.91 NGN [2021/09/20] and the company has a total market capitalization of 15 billion NGN, with a P/E ratio of 191.00 NGN and earnings per share of 0.01 NGN, and a total of 7.83 billion shares outstanding.
During an analysis of the financial data that Champion Brew PLC released on its performance for the second quarter of 2021, the company indicated that it had achieved profits of 1,050.42 million NGN, which increased from the 903.91 million NGN  reported at the end of the first quarter, which ended in March.
The revenues reported by Champion Brew PLC amounted to 2,469.18 million NGN, up from 2,375.77 million NGN reported in March. The operating income for Champion Brew PLC was 337.16 million NGN, up from 324.18 million NGN achieved in the first quarter of 2021.
The net income that Champion Brew PLC reported (before taxes) amounted to 33.445 million NGN, up from the 309.19 million NGN that was reported in March. In addition, Champion Brew PLC recorded a net income of 233.30 million NGN after taxes were deducted which was up from 211.94 million NGN in March.
The diluted EPS excluding ExtraOrd items was 0.03 NGN with a diluted normalized EPS of 0.03 NGN, on par with the previous quarter.
Champion Brew PLC reported overall increases in its financial performance for the 2021 financial year. Subsequently, earnings per share remained stable and this increased investor confidence as they could be assured of solid dividends when they buy or sell shares.
A study was done on the live chart for CHAMPION stocks, and it indicated that performance on shares during the past six months to date was poor, while share prices showed increased long-term performance during the past year and year-to-date.
Based on these metrics, analysts forecast that investor confidence will remain low because of the poor performance experienced in the past four weeks.
Highlights of Champion Brew PLC in 2021
Champion Brew PLC started the year with a price of 0.86 NGN and stocks have since gained 122% on that price valuation. This subsequently awarded Champion Brew PLC being ranked fifth on NGX in terms of year-to-date performance.
However, despite this, poor short-term performance in share price has caused some worry in investors, making them wary of investment while long-term investors continue holding their stocks in anticipation of continued long-term performance.
Champion Brew PLC is the 42nd most-traded stock on NGX and when analysing the trading volumes on CHAMPION stocks during the past three months, CHAMPION experienced a trading volume of 60.5 million shares which were closed in 1,095 deals, with a combined value of 126 million NGN during the period.
This means that there was an average of 959,934 shares traded per session. CHAMPION stocks achieved an all-time high of 23.7 million in August, with a low of 4,450 in September.
In January, Heineken completed the purchase of over 1.9 million shares through the wholly-owned subsidiary, Raysun Nigeria, subsequently increasing Heineken's ownership. These shares were purchased at 2.60 NGN per share and raised Raysun Nigeria Limited's ownership to 84.7%, from 60.5%.
Champion Brew PLC's compliance with NGX's free-float requirement remains unclear as the substance of Raysun Nigeria Limited's increased ownership of Champion Brew PLC is suggesting leverage to launch a subsequent takeover bet.
The forecast that investors have had of such a takeover explains the share price movements that CHAMPION has experienced in the past few months.
How to buy Champion Brew PLC stocks Step-by-step
The stock market is one of the most attractive financial markets that sees millions of retail investors and traders' participation daily. To buy, sell or trade CHAMPION stocks, traders and investors can follow these simple steps:
Find the share that you want to purchase, in this case, "CHAMPION".
Select a forex broker that offers access to the Nigerian Stock Exchange(NGX).
Review the broker's trading conditions, fees, deposit and withdrawal methods, trading platform, customer support, regulation, and other components to ensure that they are aligned with your trading
Open a live trading account with the broker by completing the online application form and providing the necessary documentation to verify the trading
Make your first share purchase through the broker.
Build and diversify your portfolio when you buy more shares.