JSE versus NGX Stock Exchange. We have researched and evaluated the JSE and NGX and created a side-by-side comparison of the two largest stock exchanges in Africa.
This is a complete guide to the JSE versus NGX Stock Exchange.
In this in-depth guide you'll learn:
What is a stock exchange?
Overview of the Johannesburg Stock Exchange (JSE)
Overview of the Nigerian Stock Exchange (NGX)
Side-by-side comparison of the JSE and NGX
How to choose the Right Share Broker
The Best Share Brokers
And lots more…
So, if you're ready to go "all in" with JSE versus NGX Stock Exchange…
Let's dive right in…
What is a stock exchange?
A stock exchange is where various financial products, including stocks, commodities, and bonds, are exchanged. Exchanges bring together enterprises, governments, and investors.
Exchanges contribute to market liquidity by ensuring that there are sufficient buyers and sellers for transactions to be handled effectively and without delay. The stock market does not hold any shares. Instead, it serves as a marketplace where buyers and sellers of stocks may communicate.
Overview of the Johannesburg Stock Exchange (JSE)
Overview
JSE Limited is a proudly South African institution that offers a trading platform for listed company shares using innovative, world-class technologies and services.
It is the heart of the South African economy and a meeting place for firms seeking funding to build their enterprises and investors seeking possibilities to extend their investments.
JSE effectively and safely transfers market-raised funds to users, safeguarding investors through laws regulating stock brokerage firms and listed businesses. JSE also offers a trading platform for already issued shares.
For instance., if a shareholder of a listed firm desires to sell their shares and wants another party to buy them. In addition to channelling capital into the economy, the JSE pays investors dividends on their investments.
The exchange effectively accomplishes its basic duty — the raising of primary capital — by rechannelling financial resources into productive economic activity, so strengthening the economy and fostering the creation of jobs and riches.
History
The discovery of gold on the Witwatersrand in 1886 led to the establishment of several mining and banking enterprises, and the demand for a stock market quickly developed.
The earliest share transactions on the Rand were conducted in a rudimentary canvas tent on Sundays since this was the only day when mining was prohibited due to a rule forbidding the admission of African labourers to the gold reefs.
Benjamin Minors Woollan, a London merchant, founded the Johannesburg Exchange & Chambers Company, which was located at the intersection of Commissioner and Simmonds Streets.
The JSE was therefore founded on November 8, 1887. Listing firms for a quote on the Official List of the JSE was a simple and very inexpensive operation. This instantly offered the JSE a distinct edge against exchanges such as Kimberley, Barberton, and, most crucially, London.
On Hollard Street, a new building for the JSE was constructed in 1903. It was a multi-story structure that occupied a whole city block between Fox and Main, Hollard and Sauer Streets.
The Johannesburg Stock Exchange (JSE) relocated to 17 Diagonal Street in 1978, just from Kerk Street.
The JSE became an active member of the African Stock Exchanges Association in 1993.
After 108 years, the open outcry method of trading was phased out in favour of an electronic system on June 7, 1996.
The Johannesburg Securities Exchange moved to its present location at the corner of Maude Street and Gwen Lane in Sandton, Gauteng in September of 2000.
The JSE rebranded on April 14, 2014, to reflect the bourse's character as a contemporary African marketplace that links investors to growth prospects not only in South Africa but internationally.
In May 2022, the JSE was the first exchange to launch a new service from supplier XYT that used peer group rankings to assist trading businesses in examining market share and trade interactions and performance, called JSE Trade Explorer.
Overview of the Nigerian Stock Exchange (NGX)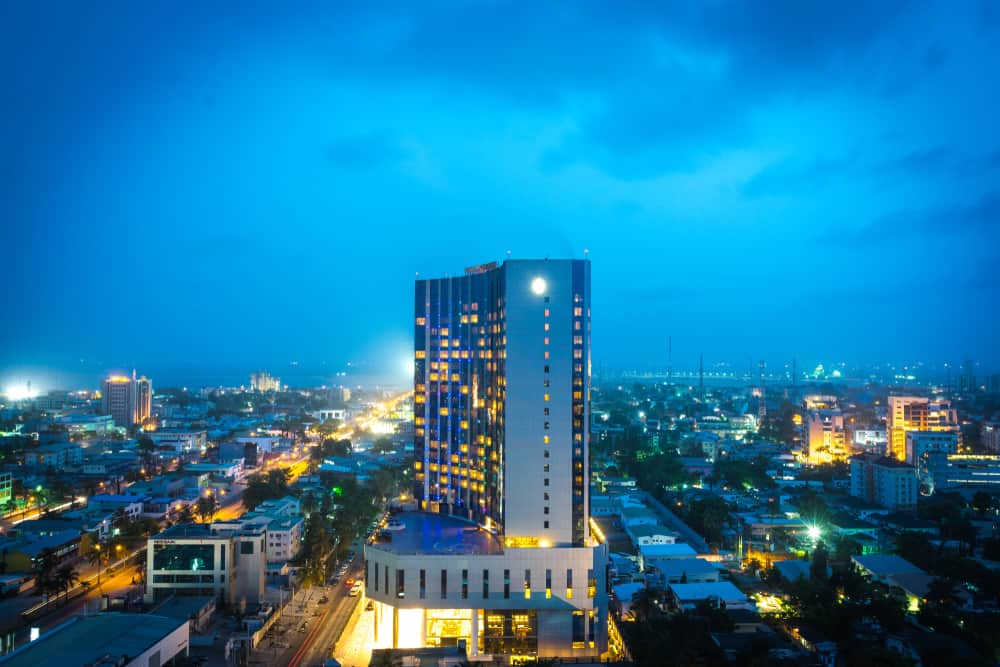 Overview
NGX is a real multi-asset exchange, listing stocks, ETPs, mutual funds, and other investment vehicles across its Premium, Main, and Growth Boards.
NGX's active secondary market gives both local and foreign investors a chance to buy and sell these assets. To further its goal of becoming Africa's chosen exchange centre, NGX offers licensing services, market data solutions, auxiliary technology services, and more.
The Nigerian Stock Exchange provides several services, including market data distribution, electronic clearing and settlement, and delivery of listed securities. The Nigerian Stock Exchange is open to investors all around the country.
The government of Nigeria has repealed laws that restricted the entry of foreign money to attract more international investment.
This has opened the Nigerian Stock Exchange to overseas brokers, who may now sign up as dealers, to people from all around the world. Multiple and cross-border listings on international exchanges are permitted for Nigerian corporations.
The NSE reformed the Investors Protection Fund in 2012 to improve investor confidence and openness.
Investors who lose money due to a dealing member's registration being revoked or cancelled, the dealing member's insolvency, bankruptcy, or negligence, or the defalcation of the dealing member or any of its directors, officers, employees, or representatives, are entitled to compensation from the Fund.
History
Although official operations did not begin until June 1961, the Nigerian Stock Exchange, then known as the Lagos Stock Exchange, was formally established on September 15, 1960.
At the time, there were only seven subscribers to the Exchange's Memorandum of Association. Initially, the Central Bank building was used for operations, and four companies – Inlaks, John Holt, C.T. Bowring, and ICON – served as market dealers.
The first day of trading was August 25, 1961, and there were initially 19 different stocks available.
Investors put most of their money into government securities, and the volume went from about 80,500 pounds in August 1961 to over 250,000 pounds in September of that year.
After rebranding in December 1977 as The Nigerian Stock Exchange, it opened offices throughout the country's major financial hubs.
Since April 27, 1999, when the Nigerian Stock Exchange first implemented its Automated Trading System (ATS), dealers have been able to conduct transactions across a network of computers.
The NSE introduced its X-Gen next-generation trading platform in 2013 to facilitate institutional and retail electronic trading.
Side-by-side comparison of the JSE and NGX
Feature
JSE
NGX
Date Established
1887 (143 years)
1960 (62 years)
Headquarters
Sandton, Johannesburg, South Africa
Lagos, Lagos State, Nigeria
Listed Companies
425
156
J203/ASI Index
J203 – 68,099.73 ZAR (1.6m NGN)
50,486.12 NGN (1,997 ZAR)
Year-to-date Performance
-5,609.66 ZAR (138,000 NGN) / -7.61%
+7,769.68 NGN (307.41 ZAR) / + 18.19%
Market Capitalization
19.92 trillion ZAR
27 trillion NGN
Currency
South African Rand (ZAR)
Nigerian Naira (NGN)
Indices

FTSE/JSE All Share Index
FTSE/JSE Top 40 Index

NSE All-Share
NSE Premium
NSE 30
NSE 50
NSE Corporate Governance Index
NSE Banking
NSE Consumer Goods

Market Hours
9 am to 5 pm

South African Standard Time (SAST)

Monday to Friday

09h30 am to 2h30 pm

Western African Time (WAT)

Monday to Friday

Ownership
JSE Limited
Nigerian Stock Exchange Ltd
Securities Transfer Tax
0.25%
0.08% Stamp Duty
Minimum Trading Fee
12.21 ZAR for trades valued at 185,000 ZAR
0.3%
Maximum Trading Fee
79.82 ZAR for trades valued over 1.2 million ZAR
2.4%
Investor Protection Levy
0.0002% excl. VAT
–
Regulations
Financial Sector Conduct Authority (FSCA)
Nigerian Securities and Exchange Commission (SEC)
How to choose the Right Share Broker
Traders could not have picked a more favourable time to enter the investment market than the present. Competition among online brokers is high, which means costs are dropping down and features are being boosted.
Those interested in trading global financial instruments could choose from a wide variety of online forex and CFD brokers. However, there are several factors to consider when choosing a broker and we will go through them here.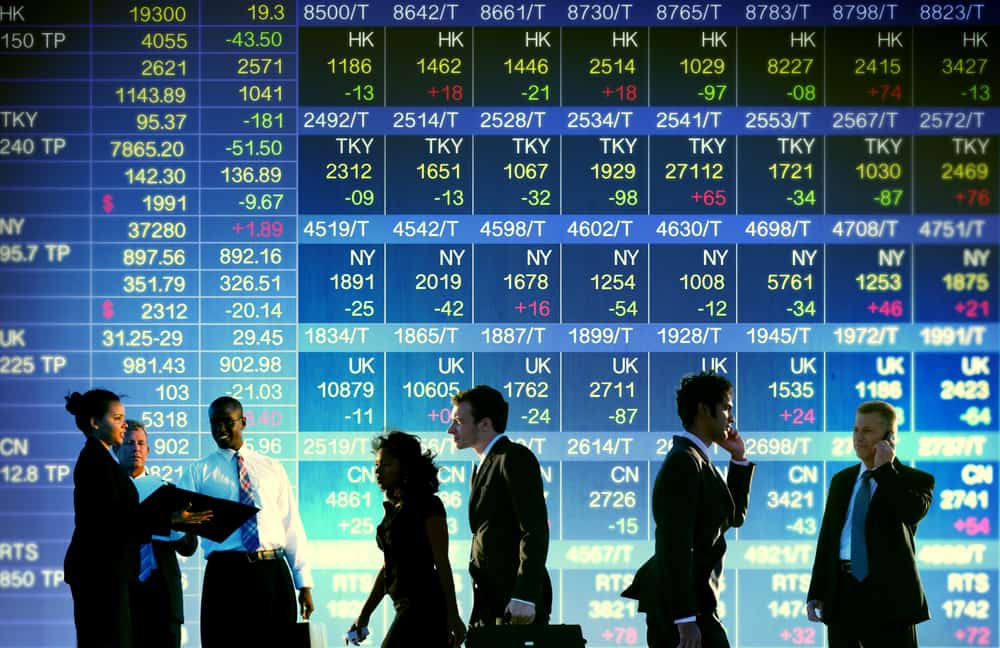 Commission Charges
Individual stocks, options, mutual funds, exchange-traded funds, and bonds are the main investment types offered by brokers. Some will also provide exposure to the forex market, futures trading, and cryptocurrency exchanges.
Both the suitability of the broker's offerings to your investment requirements and the fees you must pay is dependent on the investments the broker has available. You should pay close attention to the commissions that are involved with the investments you like.
Overall Reliability
There is a diverse selection of brokers available. Several have been popular for many years, while others have just recently emerged.
That does not imply they cannot be trusted, but if they are managing transactions for clients, they are members of a self-regulatory organization like the Financial Conduct Authority (FCA), the Financial Sector Conduct Authority (FSCA) and other regulators, or subject to additional oversight.
Account Fees
While it could be impossible to eliminate account fees, they may be kept to a minimum. To withdraw funds or investments, or to close your account, most brokers will assess a fee. When switching brokers, your new firm could pay some or all your transfer expenses.
If a broker does not charge them, or if you do not use their optional services, you could avoid paying most additional costs.
Annual costs, inactivity fees, trading platform subscriptions, and additional charges for research or data are all examples of the kind of expenses you should be aware of.
Pricing and Execution on Trades
Cost is less of a factor today, leading to commission-free transactions becoming the norm at most brokerages.
However, you should consider the brokerage's position on the controversial practice of paying for order flow and how much it costs before making a final decision.
This is especially true if you are an active trader who wants their deal completed at the best price possible, even if it means a difference of a few cents.
Additional Tools, Educational Materials, and Features
Look for a brokerage that provides free educational tools like live webinars, detailed how-to instructions, video tutorials, glossaries, and more if you are just starting in the investment world.
You should also look at the broker's commitment to educating its customers about the inherent hazards of more complex trading tactics like options.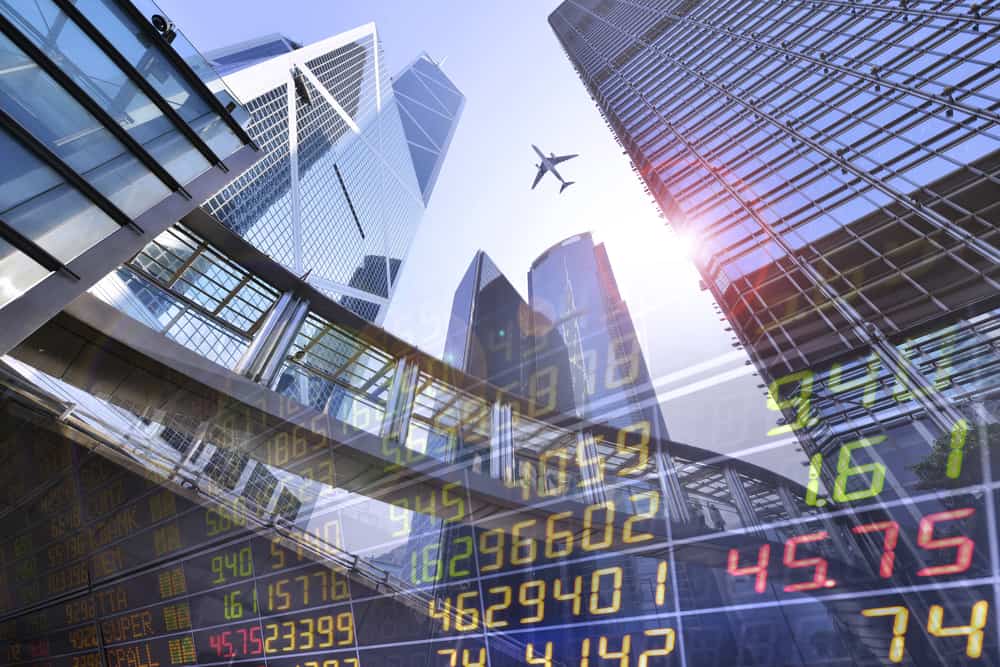 Conclusion
The JSE and NGX are two of the 29 exchanges in Africa, with the Johannesburg Stock Exchange being the largest with a market capitalization of 19.92 trillion ZAR.
Both these stock exchanges serve as a platform and market through which traders can purchase and sell shares, allowing them to profit either from dividends or the appreciation/deprecation of share prices of listed companies.