1. UPDC Plc (UPDC)
Overview
UPDC Plc was founded in 1997, and in 1998 it started trading on the NSE. In Nigeria, UPDC Plc has a track record of successfully purchasing, developing, managing, and selling a variety of commercial, residential, hospitality, and retail properties.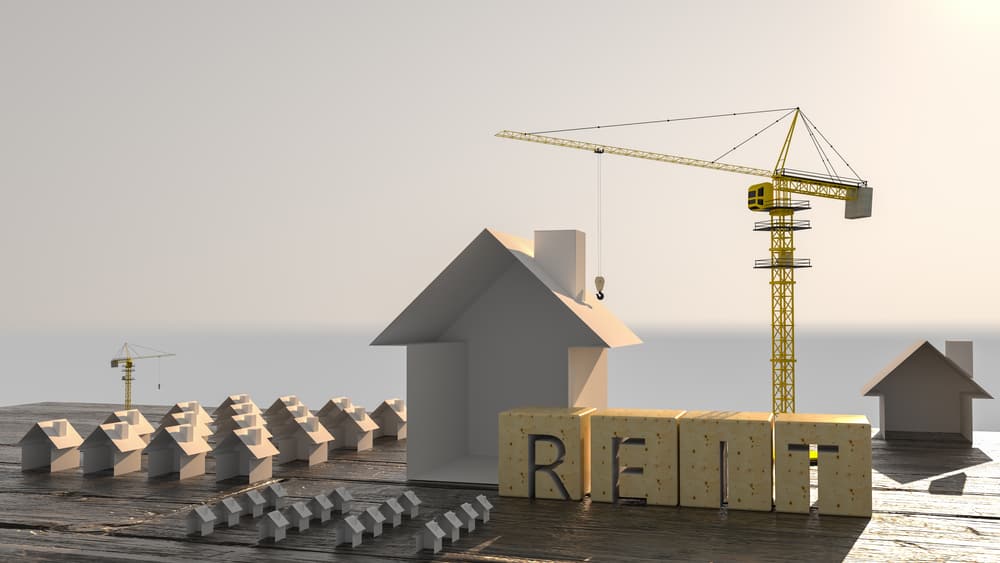 The company can trace its beginnings to the rise of the Nigerian real estate industry. The company is a significant contributor to Nigeria's prosperity as a result of its enormous property portfolio. It has created world-class developments that have shaped the market and acted as role models for other developers.
Over the course of its nearly 25-year history, UPDC Plc has constructed and managed residential, commercial, retail, and hotel facilities in a variety of industries. The business is well-known for its distinctive and superior real estate products throughout Nigeria.
UPDC Real Estate Investment Trust (REIT), a real estate trust trading on the Nigerian Exchange Limited (NGX), is subject to Securities and Exchange Commission regulations (SEC).
The largest real estate investment trust (REIT) in Nigeria in terms of NAV, UPDC REIT holds a wide range of properties in both Lagos and Abuja.
The primary objective of the REIT is to provide consistent cash distributions to its shareholders, which it accomplishes by paying out 90% of its net income as dividends annually.
The corporation is the most well-known listed property fund in Nigeria and the most popular real estate investment trust (REIT) on the Nigerian Stock Exchange (NGX).
It currently occupies this place among Nigerian real estate investment trusts with the highest NAV. At least 90% of the Fund's net income is distributed every two years.
2. Union Homes Real Estate Investment Trust (UHOMREIT)
Overview
Union Homes Real Estate Investment Trust (REIT) is an actively managed, closed-ended Unit Trust Scheme that invests in real estate with the goal of long-term capital growth.
Real estate and investments related to real estate must comprise more than 80% of the Trust Deed's assets. To preserve liquidity, the Fund invests no more than 10% of its assets in high-quality money market products.
The 2008-founded Union Homes Real Estate Investment Trust is run by Union Homes Savings & Loans Plc, a fully-owned division of Union Bank of Nigeria Plc. The Fund Managers have broadened their holdings to include mortgage and investment properties for both commercial and residential use.
For corporate and private clients inside and outside of Nigeria, Union Homes provides mortgage financing, estate building, funding for estate developers, estate development, aid to investors in state government housing projects, and the acquisition and resale of homes and estates.
Due to the constant growth of its mortgage loan portfolio and the high regard in which its intermediation services are held, Union Homes has become a market leader in Nigeria's mortgage sector, particularly in Lagos, Abuja, Umuahia, and Uyo.
The organization can now accommodate hundreds of families in each major city without having to deal with the typical problems of urban living thanks to strategic planning and investments.
More than 1,500 homes in Abuja, 700 homes dispersed over many estates and neighbourhoods in Lagos, more than 300 bungalows with independent utilities in one development, and the brand-new, enormous APICO/Shelter Afrique Estate in Uyo are all part of Union Homes' expanding portfolio.
3. SFS Real Estate Investment Trust Fund (SFSREIT)
Overview
A real estate investment trust scheme with a set termination date, is the SFS REIT Fund (The Fund). The Fund's main purpose is to act as a mechanism for various investor types to pool their capital in order to research potential real estate projects.
The typical clients of real estate investment firms include investment managers, endowment funds, insurance companies, foreign investors, pension fund administrators, and astute individual investors.
The goal of The Fund is to purchase, keep, rent, refurbish, and/or exchange income-producing real estate, such as single-family homes, apartment buildings, shopping centres, hotels, offices, and industrial structures, while taking advantage of The Fund's tax-exempt status.
The REIT now has 7 residential buildings in its portfolio with a net asset value of ₦ 2.274 billion, which is lower than the ₦ 2.376 billion it had at the end of the previous year.
The two Abuja-based properties in the portfolio of SFS REIT are up for sale, while the other five properties—1 in Ikeja and four along the Lekki Corridor—are all fully leased, have a weighted average yield of 5.3%, and have a 2.1% rent delinquency rate.
SFS REIT is responsible for ₦ 1.386 billion of the three Nigerian listed REITs' combined market value. Union Homes REIT has the greatest portion, accounting for ₦ 10.175 billion, followed by UPDC REIT with ₦ 9.072 billion.
4. Smart Products Nigeria (SMURFIT)
Overview
Associated Press Limited was the name under which Smart Products Nigeria Plc was founded on January 11, 1966.

In 1987, the business converted to a public limited liability company and changed its name to Smurfit Print Nigeria Limited to more accurately reflect its expanded offerings.
When it comes to real estate, Smart Products Nigeria Plc only meets the needs of businesses and non-profit organizations. In 2005, the business chose its current name, Smart Products Nigeria Plc.
Revenue for the 2020 fiscal year was $49.427 million, significantly less than the record-breaking $49.842 million earned the year before.
The business made $7.384 million after taxes in the fiscal year under review, an increase from $5.43 million the year before.