1. Cadbury Nigeria PLC (CADBURY)
As early as 1976, Cadbury stock prices were listed on the Nigerian Stock Exchange. Its main products are cocoa-based beverages, candies, and intermediates. Its cocoa butter, cake, and liquor are all exported intermediate products.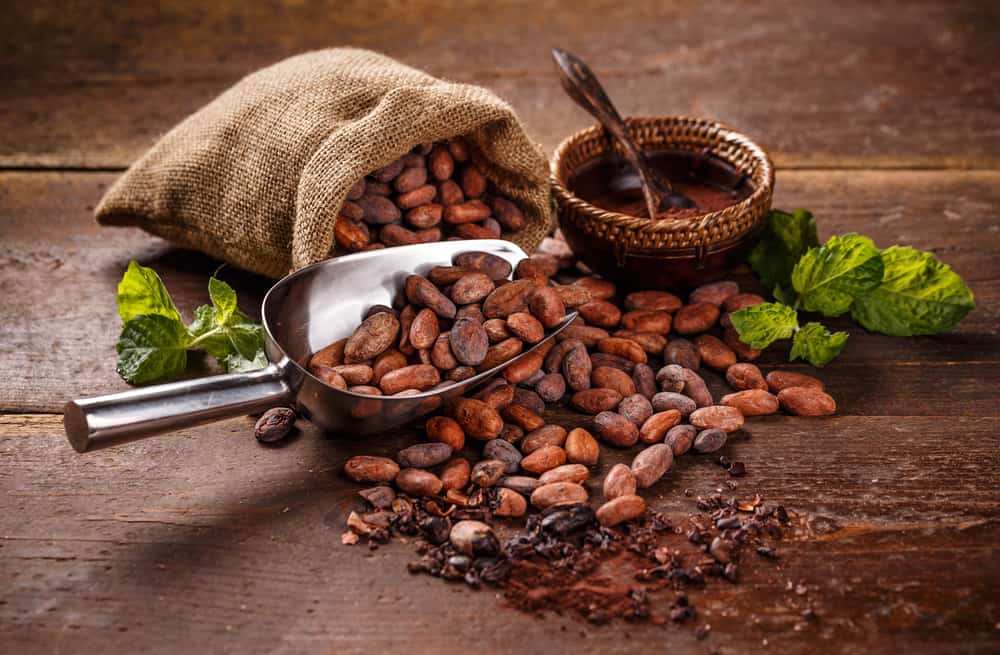 In Nigeria, Cadbury ranks among the top producers of FMCG. Bournvita, Cadbury 3-in-1 hot chocolate, Tom Tom, Buttermint, and Clorets gum are just few of the well-known brands that this company distributes.
As a division of Mondelz International, Cadbury has access to cutting-edge scientific studies that can help it diversify its product line and improve its quality.
Dividends are a kind of compensation paid by CADBURY to its stockholders. Only twice in the past decade have dividends been delayed. In the 2020 fiscal year, the dividend yield was 2%, which was close to the average dividend yield of 2.1 %.
Over the past decade, annual profits have averaged NGN296.4 million, with 2016 being the only year to post a loss. The corporation has been able to maintain free cash flow generation for the better part of a decade despite heavy investments in capital expenditures.
2. Flour Mills of Nigeria (FLOURMILL)
Flour Mills of Nigeria is unquestionably the most successful Nigerian food company. The Group has aggressively begun a number of different expansion and investment strategies it believes are necessary to ensure it retains its position at the top of its industry.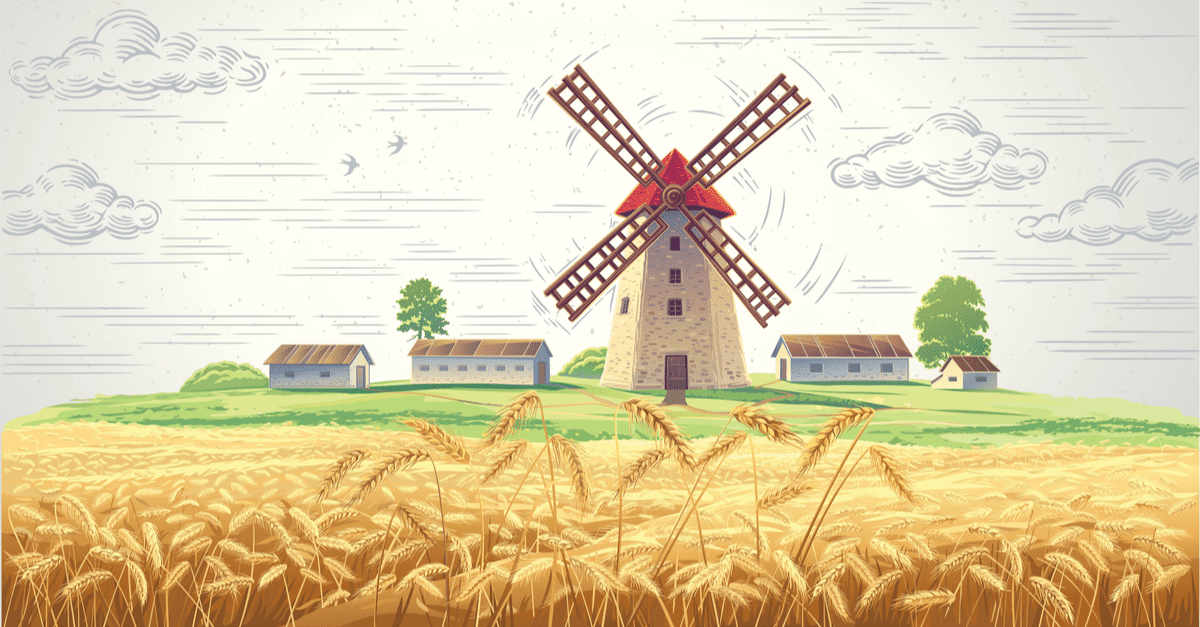 The funds will be used to expand Flour Mills' existing food, Agro-Allied, and Logistics Support operations. FMN dominates each of these industries.
The current investments of the company include flour milling, pasta, noodle, edible oil, and refined sugar production, livestock feed production, farming, and other agro-allied activities, fertilizer distribution and sale, laminated woven polypropylene sack and flexible packaging material production and marketing, terminals A and B operation at the Apapa Port, custom clearing, forwarding, shipping agency, and logistics.
In recent years, the company has been steadily broadening its product offers by diversifying its flour-based and agro-allied business operations and launching initiatives that will provide synergies all the way down the value chain.
3. Unilever Nigeria PLC (UNILEVER)
Listed on the Nigerian Stock Exchange (NGX), Unilever Nigeria produces and distributes food, food ingredients, home, and personal care goods to retailers and wholesalers in Nigeria.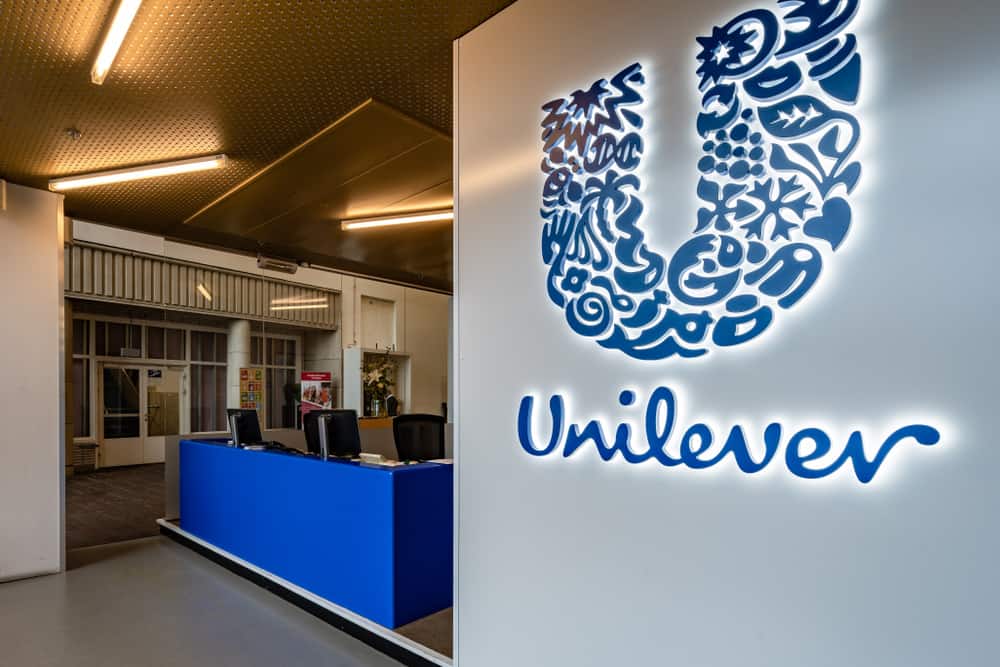 Unilever Nigeria Plc now provides services across multiple areas of the Consumer Goods value chain, including but not limited to the production and distribution of packaged goods, food ingredients, and household and personal care items.
There are a total of 5.75 billion shares outstanding, giving the business a market valuation of NGN 76.7 billion.
Stock buyers and sellers of Unilever Nigeria Plc should anticipate rising dividends and profits as the company's earnings per share rises and its profits remain stable over time.
Live chart analysis of Unilever Nigeria Plc suggests that analysts expect the Consumer Goods industry to continue showing signs of improvement, with a larger market share and increased trading volumes.
4. Guinness Nigeria (GUINNESS)
Guinness Nigeria is the site of the original Guinness brewery established outside of the United Kingdom.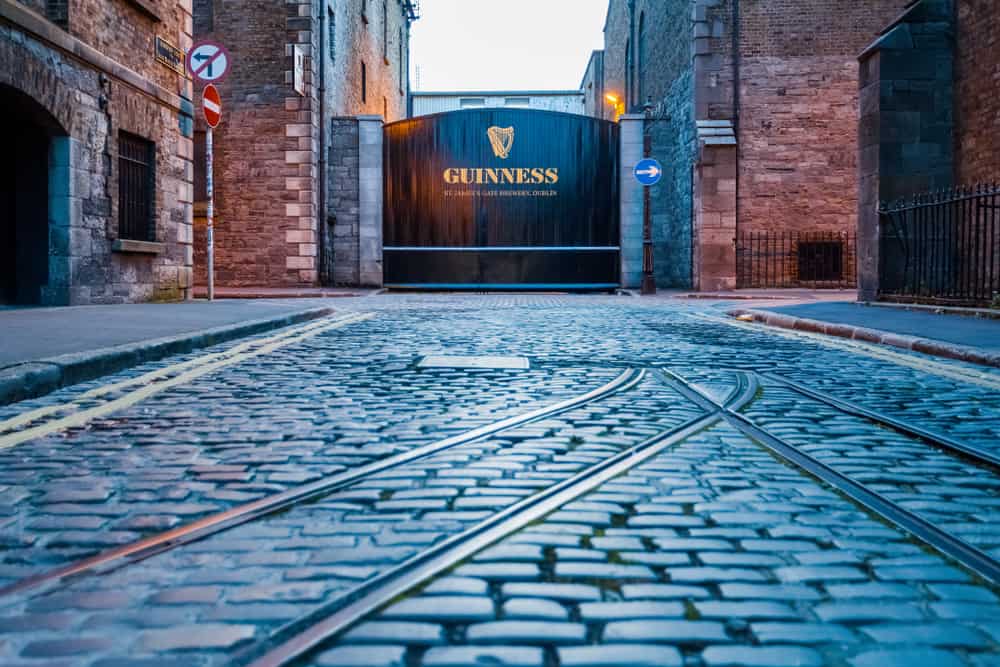 The firm's premium brands are recognized all over the continent and beyond. Furthermore, the firm is committed to contributing to the growth and prosperity of the areas in which it does business.
For the duration of 2016 onwards, Guinness Nigeria Plc has owned the exclusive rights to import, market, distribute, and sell all International Premium Spirit brands owned by its parent company, Diageo plc ("Diageo").
Baileys, Smirnoff, Gordon's, Captain Morgan, Tanqueray, Ciroc, and the entire Johnnie Walker line are just a few of these labels.
In 2018, the firm started making and selling items with a PET (Polyethylene terephthalate) coating. Currently it manufactures PET bottles of Malta Guinness, Orijin Zero, and Dubic Malt.
Stockholders of Guinness Nigeria Plc can rest confident that their investment will yield dividends and profits thanks to the company's rising earnings per share and consistent profitability over time.
5. Nestle Nigeria PLC (NESTLE)
Food production and marketing firm Nestle Nigeria Plc is a Nigerian subsidiary of the world's largest food and beverage company. Nestle Nigeria Plc produces and distributes a variety of food and beverage items across the country, including bottled water. The company is divided into the food and drink industries.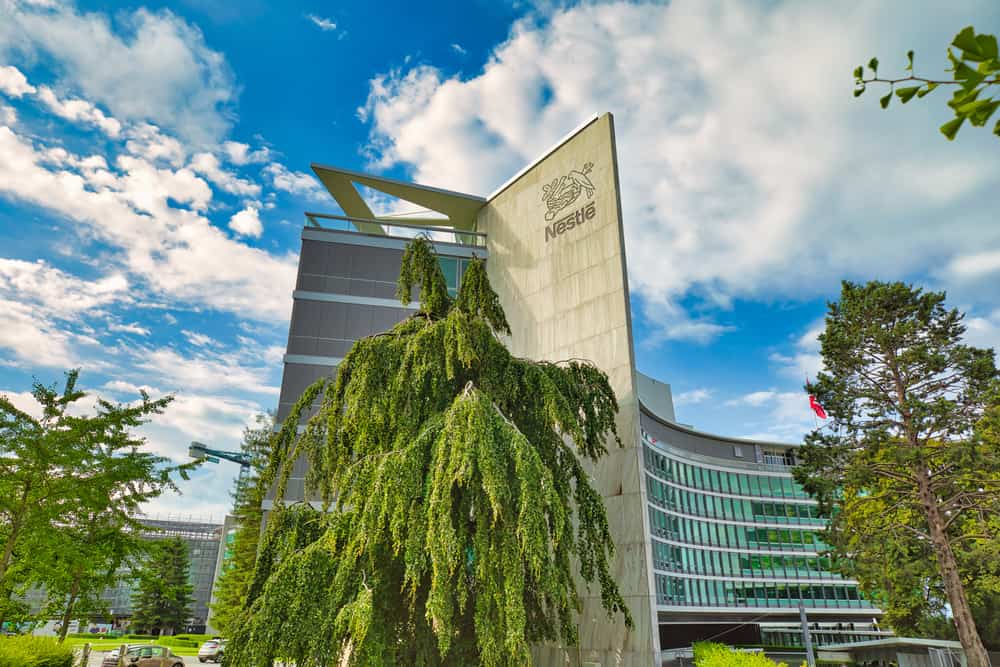 Nestle Nigeria Plc's origins may be traced all the way back to 1961, when the first firm was established. It first appeared on the Nigerian stock exchange on April 20, 1979.
Nestle Nigeria Plc now offers services across a wider spectrum of the Consumer Goods value chain, including retail and wholesale distribution of a wide variety of products under well-known names including Maggi, Golden Morn, Nan, Lactogen, Nutrend, and Cerelac.
Potential buyers and sellers of Nestle Nigeria Plc stock might rest easy knowing that the company has a history of increasing earnings per share and maintaining stable profits.
Nestle Nigeria Plc's live stock price suggests that the Consumer Goods industry as a whole is poised for continued growth in both market share and trade volume.
6. Transcorp PLC (TRANSCORP)
Transnational Corporation Plc (Transcorp Group), one of Nigeria's top conglomerates, has issued its half-year results for the year ending June 30th, 2022, demonstrating increased performance across all of its major investment lines in the Hospitality, Power, and Oil & Gas industries.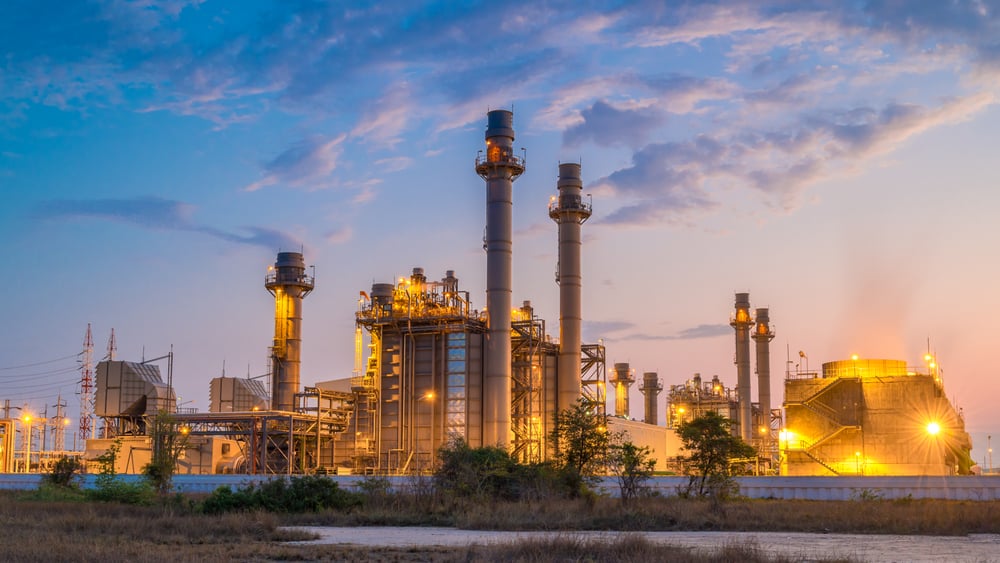 The N62.9bn in revenue reported by the conglomerate with key assets in Power, Hospitality, and Oil & Gas is an increase of 18% compared to the N53.3bn in revenue reported during the same time in 2021. Operating income increased by 25%, from N16.3bn in 2021 to N20.5bn in the same year.
The company's profit before tax increased by 90%, from N7.1bn to 13.3bn, according to its unaudited half-year results submitted to the Nigerian Stock Exchange (NGX), while its profit after tax increased by 85%, from N6.5bn to 12.0bn. In the same time frame, the Group's Shareholders' funds increased by 8%, going from N146.3bn to N157.5bn.
Despite the global economic uncertainty, Transcorp Group is prepared to continue its rapid expansion through the end of the year and beyond.
7. Nigerian Breweries PLC (NB)
Lager, stout, non-alcoholic malt drinks, and soft drinks are all produced by Nigerian Breweries Plc, a firm established in Nigeria. It not only exports its products but also has one of the most cutting-edge breweries in the country.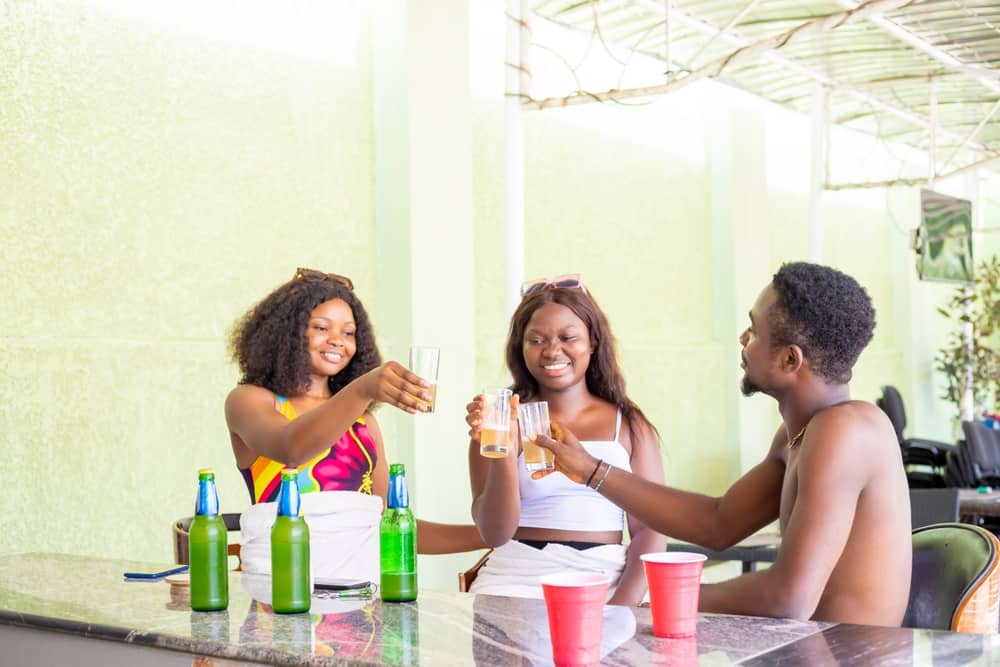 At least ten breweries and two malting plants are run by Nigerian Breweries Plc out of Aba and Kaduna, respectively. The company also produces packaging materials such bottles, cans, and cartons.
Brands from Nigerian Breweries Plc's product portfolio are currently sold in 13 countries, including the United Kingdom, South Africa, the United States, and numerous Middle Eastern and Western countries.
Buyers and sellers of Nigerian Breweries Plc stock can rest easy knowing that the company has a history of increasing earnings per share and maintaining stable profits, both of which bode well for future dividends and earnings.
8. Lafarge Africa (WAPCO)
Based on the current share price of N25.80 and the total number of outstanding shares of 16.105 billion, Lafarge WAPCO was valued at almost N416 billion on the local exchange.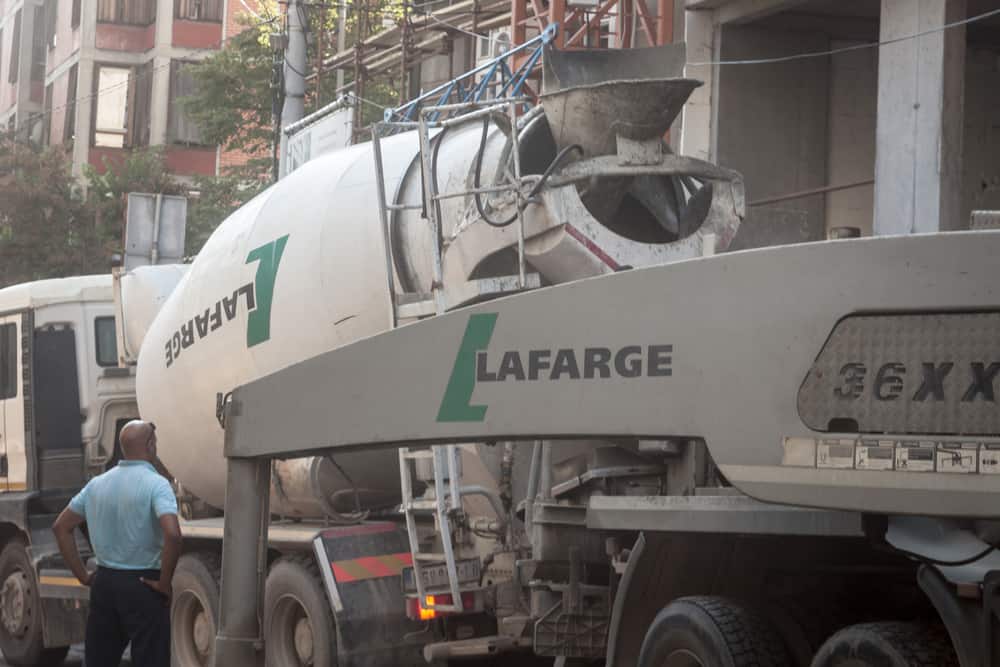 Analysts have predicted a return on equity for the cement company of 15.4 percent this year, up from the company's three-year average of 6.9 percent.
Since Lafarge Africa effectively cleaned up its balance sheet after undergoing restructuring initiatives, expectations of a greater return have increased over the past year. However, it continues to face stiff competition, particularly from BUA cement.
After selling its margin-dilutive South African unit a few years ago, the company has benefited from a deleveraged balance sheet and robust cash position, according to a number of analysts.
Analysts, however, believe that WAPCO is headed in the right direction and is on track to have a strong operating performance in the fiscal year 2022, thanks to increased volumes and enhanced cash conversion.
Positive demand traction in the local cement market is expected to continue till 2022. Analysts expect the Consumer Goods industry to continue its upward trend, with market share expanding along with trading volumes, as seen by the current chart of Nigerian Breweries Plc.
9. Guarantee Trust Bank PLC (GTCO)
The banking services offered by Guaranty Trust Bank Plc include investment, corporate, commercial, small and medium enterprise (SME), and retail banking.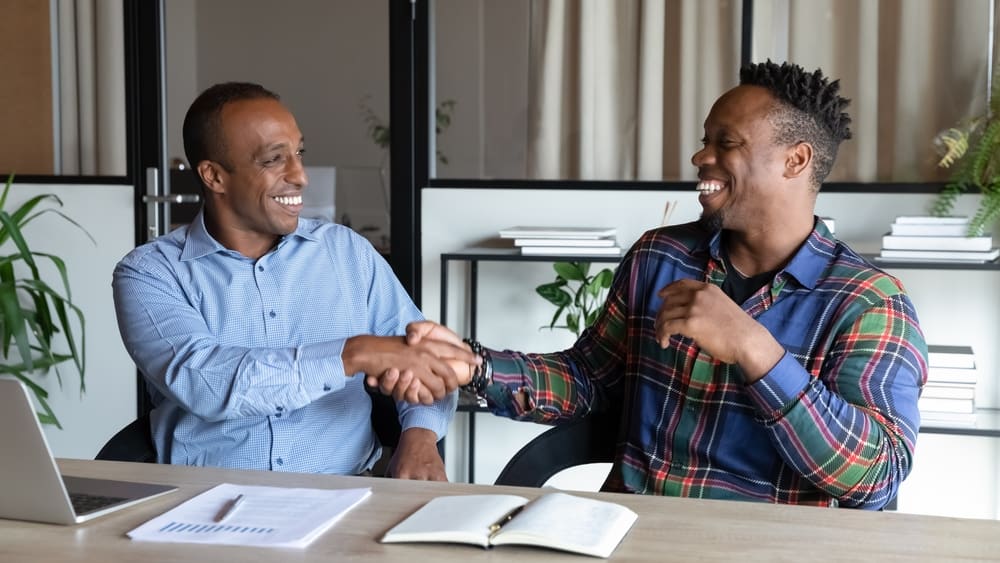 As such, GT Bank is a popular option for Nigerians looking for a bank. Their current share price of N21.00 gives them a market capitalization of $618b.