The trend involved with stock trading has become increasingly popular and in the past decade, there have been notable increases in participation from millennials in the stock market, attributable to popular mobile trading apps, giving a boost to trading figures.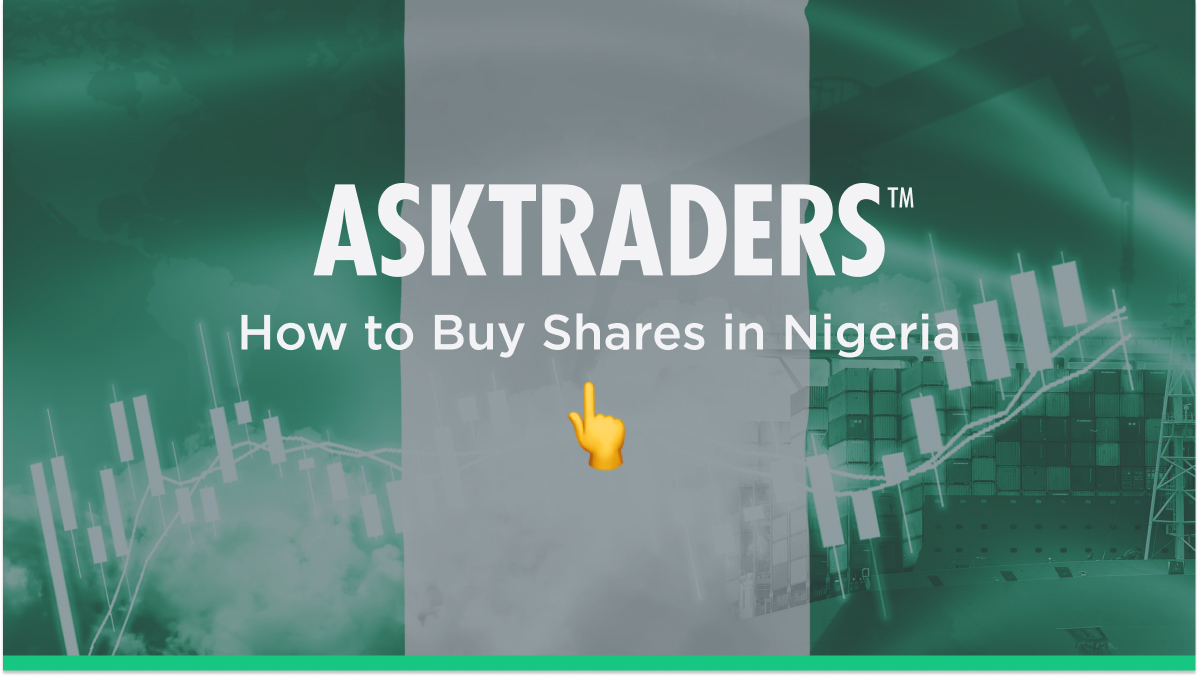 Nigeria has also seen growing interest in online trading from both millennials and older stock traders alike, with more traders emerging with improved coverage from internet service providers and the increase in brokers that accept traders from African countries.
What Are Shares?
Shares represent a certain percentage of stake in the ownership of a company or corporation whose shares you purchase. When you own shares, you own a fraction of the company and be entitled to assets and earnings, depending on the type of shares you hold.
All shares that are held by external investors are referred to as outstanding shares. For instance, Company ABC has 500,000 outstanding shares and you own 50,000 shares. This means that you own 10% of the stake in Company ABC.
Companies can either be public or they could be privately held. This means that private companies are owned by a few individuals who are either founders, managers, or private investors.
Public companies are those in which people or the public can hold stakes, excluding the company's owners, founders, or board of directors.
The Nigerian Exchange Group (NGX)
The first consideration is that a stock market represents the companies that have equities shares listed that public investors can buy and/or sell. Stock exchanges are entities that facilitate the trading of these equities, stocks, or shares.
If there are no stock exchanges, companies would not have a formal mechanism to list shares. Without a stock market, stock exchanges would not have a reason to exist.
The NGX was established in 1960 as the Lagos Stock Exchange and it serves the largest economy in Africa, namely Nigeria. Through the Nigerian Exchange Group, there is capital available for both Nigerian and international companies.
This allows them to benefit from the capital market to fund strategic business growth and expansion. The NGX is well-regulated by the Securities and Exchange Commission of Nigeria.
It is licensed under the Investments and Securities act and all listings are included on the All-Share Index of NGX, which was founded in 1984 and which has a base value of 100.
While there are different types of shares, only common or ordinary shares were included with the computation of the index. Another important factor about the NGX is that it is the founding member of the African Securities Exchange Commission as well as the World Economic Forum.
How does stock trading work?
Stock trading involves the process of buying and selling shares on a stock exchange, with the expectation that the shares will appreciate. When buying and holding shares long-term, it is considered a share investment.
The most common stock trading involves traders who buy shares when they are low and sell them when they appreciate, often within the same day. These traders are called day traders and they rely on small changes in the price of a stock to make small amounts of profit that add up across several instruments.
Stock exchanges are the secondary market where all shares of companies that are publically traded are listed. Exchanges work to match potential buyers with sellers on the exchange.
This means that if you want to buy any shares of a company, you are buying from other shareholders in the market who want to sell their shares through the stock exchange.
How To Buy Shares in Nigeria
When you buy shares on the Nigerian Exchange Group, it cannot be compared with any other purchases that you make. You cannot walk onto the NGX 's floor and load shares onto a shopping cart as you would when you go grocery shopping.
To buy shares that are listed on the Nigerian Exchange Group, you need a stockbroker that will facilitate your trade on your behalf. Different brokers offer different fee schedules, support, and financial advice to their clients.
This means that you need to carefully choose a stockbroker who is aligned with your unique share investment needs and objectives. Once you have registered an account with a stockbroker, you can place your order with the broker, and they will complete the transaction, adding their fees that you must consider.
Our Favourite Stock Trading Platforms:
Whether you're a new trader looking to get started with investing or just curious, these trading platforms are perfect for beginners. Not only are each of these brokers fully regulated – providing a safe and secure trading environment – they are fully equipped with everything you need to succeed. This includes a wide range of stocks to choose from and educational resources to help you get started and make your first trade.
What you will need to register with a broker
To start trading shares on the NGX, you need to register an account with your chosen stockbroker. You will then be given a Clearing House Number (CHN), which is unique to the portfolio of each investor and trader.
Once you have received your CHN, you can deposit funds using your unique number so that the funds can be allocated to your trading account. Once the funds reflect in your account, you can transact through your broker via their online trading platform.
This allows you to buy and sell stocks on your own, with your stockbroker facilitating the trade on the back-end.
Another important thing that you need when you buy shares in Nigeria, is a Central Securities Clearing System (CSCS) account. The CSCS is the market aggregator in Nigeria which warehouses all accounts which are created and maintained by Nigerian stockbrokers.
If you have a CSCS account, you can view and manage your portfolio independently. This typically costs between N2K and N5k per annum and it is the best way to keep track of your portfolio.