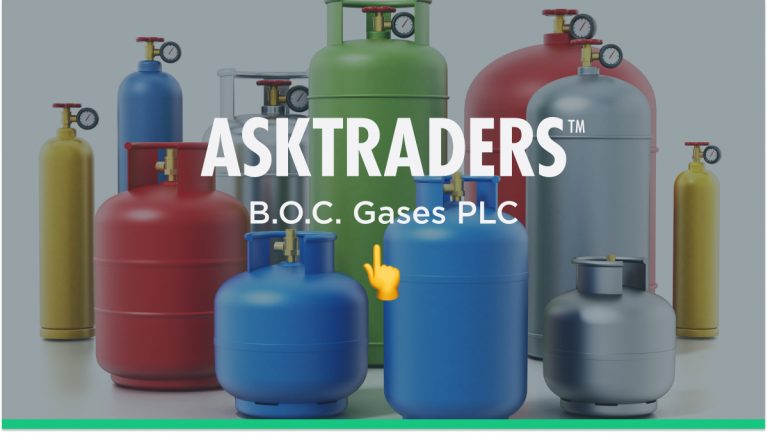 In addition to the production and distribution of gases, B.O.C. Gases PLC also markets special gases, welding, and medical equipment. The largest clients for B.O.C. Gases PLC include:
Nigerian Bottling Company (a Coca-Cola Bottler)
Guinness Nigeria
Chevron
Nigerdock
West African Ventures
In 2006, a 60% stake in B.O.C. Gases PLC was purchased by The Linde Company AG, a global leader in gases, engineering and several other technological solutions and innovations.
As a member of The Linde Group, B.O.C. Gases PLC was in the perfect position to gain access to a significant industrial gases and welding products group namely African Oxygen Limited (Afrox), which has operations that span across several African countries.
B.O.C. Gases PLC's equity stocks are for sale online on the Nigerian Stock Exchange (NGX) under the stock symbol BOCGAS. Today, B.O.C. Gases PLC forms part of the Basic Materials Sector and the Chemicals Industry.
B.O.C. Gases PLC Performance
The current share price for B.O.C. Gases PLC stocks is 11.65 NGN [2021/09/20] and the company has a total market capitalization of 4.85 billion NGN, with a P/E ratio of 18.20 NGN and earnings per share of 0.64 NGN, and a total of 416 million shares outstanding.
During an analysis on the financial performance data for B.O.C. Gases PLC for the second quarter of 2021 that ended in June, B.O.C. Gases PLC achieved profits of 555.70 million NGN, with revenues of 992.62 million NGN, and an operating income of 189.99 million NGN.
The net income that B.O.C. Gases PLC after taxes was 108.22 million NGN, with a diluted EPS excluding ExtraOrd Items of 0.26 NGN and diluted normalized EPS of 0.26 NGN.
This shows steady financial performance and consistent profits within the period, which ensures that investors who want to buy or sell BOCGAS stocks can be assured of solid dividends and earnings in quarters to come.
An analysis done on the live chart of BOCGAS allowed analysts to forecast a positive outlook for B.O.C. Gases PLC for the remainder of the financial year, with the continued performance expected in the third quarter which ends in September.
Highlights of B.O.C. Gases PLC in 2021
B.O.C. Gases PLC started the year with a share price of 9.57 NGN, and since this price valuation, it has gained 21.7%, which ranks B.O.C. Gases PLC 36th on NGX where year-to-date performance is concerned.
This has increased investor confidence which can be seen in the share performance of +4.94% for the past month, +10.4% for the past three months, +167% for the past year, and +21.7% for the year-to-date.
B.O.C. Gases PLC is the 91st most-traded stock on NGX and during the past three months, BOCGAS achieved a total trading volume of 5.19 million shares which were closed in 602 deals. These transactions had an overall value of 50.4 million during the three-month period, with an average of 82,367 shares traded during these sessions.
BOCGAS stocks experienced an all-time trading volume high of 1.16 million in July during the same three-month period, instilling further confidence in investors to purchase B.O.C. Gases PLC stocks.
In September, TY Holdings, which is a reputable Nigerian-based investment management firm, announced that it would purchase a 72% stake in B.O.C. Gases PLC. This is the equivalent of 249,746,823 ordinary shares and it also included the existing 60% held by The Linde Group, subsequently changing ownership of B.O.C. Gases PLC.
Despite this acquisition worrying some investors, B.O.C. Gases PLC's company secretary assured all shareholders as well as the investing public that B.O.C. Gases PLC would maintain the reputation that it had build over its 62-year history.
In addition to other highlights for the year, B.O.C. Gases PLC announced that its half-year profits had increased 25.5% in the past year, up from the same period in 2020, driven by significant increases in revenues.
How to buy B.O.C. Gases PLC stocks Step-by-step
The stock market is one of the most attractive financial markets that sees millions of retail investors and traders' participation daily. To buy, sell or trade BOCGAS stocks, traders and investors can follow these simple steps:
Find the share that you want to purchase, in this case, "BOCGAS".
Select a forex broker that offers access to the Nigerian Stock Exchange(NGX).
Review the broker's trading conditions, fees, deposit and withdrawal methods, trading platform, customer support, regulation, and other components to ensure that they are aligned with your trading
Open a live trading account with the broker by completing the online application form and providing the necessary documentation to verify the trading
Make your first share purchase through the broker.
Build and diversify your portfolio when you buy more shares.